Nearly 100 Residents in Chinese City Abducted for Their Beliefs in One-Day Operation, Including 98-Year-Old Woman: Report
Police in China's northeastern Daqing City of Heilongjiang Province abducted almost 100 Falun Gong practitioners on July 12 for their faith, raided their homes, and took away their money and personal belongings, according to a report published on Minghui.org.Minghui.org is a U.S.-based nonprofit organization that reports on the ongoing persecution of the Buddhist-school spiritual belief Falun Gong in China. More than 20 Falun Gong practitioners are over 70 years of age, including one 98-year-old female. The abduction was part of a provincial-level operation, Minghui reported, citing police who participated in the abduction. Organized Raids According to the Sept. 26 report, 15 police branches in Daqing city participated in the citywide abduction, with police across the city moving simultaneously for the one day operation. Police were following orders from the ruling Chinese Communist Party's (CCP) Gestapo-like 610 Office. Five sacked "610 Office" directors/deputy directors. (The Epoch Times) An earlier Minghui report on Sept. 13 reveals that the Heilongjiang provincial police department distributed the names of Falun Gong practitioners to each municipal police bureau, which in turn handed out the names to each branch and then to each police station. The police had been preparing for the illegal arrests for more than nine months, Minghui reported. The police had been stalking and videotaping all the Falun Gong practitioners on the lists for the last nine months. They then deployed police forces outside each practitioner's residence for over a week to guarantee that they could catch them on July 12. This is a recent suppression action taken by the Chinese communist regime targeting Falun Gong adherents. The CCP's persecution of Falun Gong began in July 1999 and is ongoing today. Falun Gong, also known as Falun Dafa, is a spiritual practice consisting of five gentle exercises and moral teachings promoting the values truthfulness, compassion, and forbearance. Its popularity surged in the 1990s after it was spread nationwide due to significant physical and spiritual benefits. The number of Falun Gong adherents in China was estimated to be from 70 million to 100 million by the end of the decade. The 610 Office is an extra-legal body set up on June 10, 1999, by former CCP leader Jiang Zemin to specifically "eradicate" Falun Gong believers. It was named according to the date it was established. Jiang was concerned about the popularity of the spiritual group and launched a nationwide suppression of Falun Gong on July 20, 1999. The persecution is ongoing till today. Over 20 Senior Practitioners Targeted More than 20 of the Falun Gong practitioners abducted are over 70 years old, over a dozen of whom are over 80 years old. The eldest detained is a 98-year-old female Falun Gong practitioner surnamed Li. Minghui's report didn't disclose her full name. In July and August, Heilongjiang Province arrested and detained 235 Falun Gong practitioners—the most of all provinces in China during this period. The 98-year-old Ms. Li has been released; Minghui didn't mention when she was released. Early Morning Raids Oil painting "Homeless" (partial screenshot) A little girl came home from school and found that her parents had been arrested for practicing Falun Gong. The door was sealed by the "610 Office". In China, many children are deprived of normal education and work opportunities because their parents or relatives practice Falun Gong. (Screenshot via The Epoch Times) On July 12, the police raided at least 70 Falun Gong practitioners' residences and took away their personal belongings, including laptops, printers, media players, Falun Gong books, and mobile phones, as reported by Minghui.org on Sept. 26. Wang Fengzhen heard someone knocking on her door at 5:30 a.m. and saying that they were from the pandemic control and prevention center. When Wang opened her door, a group of police pushed in and took Wang to the branch police bureau of the Daqing high-tech development zone. The police raided her home and took away more than a dozen Falun Gong books. Gao Xijiang was tricked by police to leave his home at 6 a.m., after they told him that his car was scratched. When Gao came outside, the police arrested him. Gao's wife refused to open the door, and the police tried to pick the lock and saw off multiple steel window guardrails. They couldn't enter Gao's home despite all their violent efforts, Minghui said. Li Guilian is an 84-year-old Falun Gong practitioner. The police opened her home with a key at 7 a.m. and took away her Falun Gong books and a media player that she used to play the music for the Falun Gong qigong exercises. She refused to go with the police, but the police forced her to provide her fingerprints on many documents. They didn't leave until late in the afternoon. The police from the Lindian County police branch abducted Falun Gong practitioner Zhao Li from her home and then had it ransacked. Af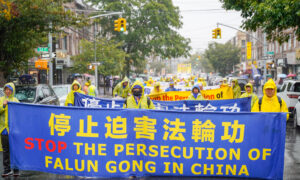 Police in China's northeastern Daqing City of Heilongjiang Province abducted almost 100 Falun Gong practitioners on July 12 for their faith, raided their homes, and took away their money and personal belongings, according to a report published on Minghui.org.
Minghui.org is a U.S.-based nonprofit organization that reports on the ongoing persecution of the Buddhist-school spiritual belief Falun Gong in China.
More than 20 Falun Gong practitioners are over 70 years of age, including one 98-year-old female.
The abduction was part of a provincial-level operation, Minghui reported, citing police who participated in the abduction.
Organized Raids
According to the Sept. 26 report, 15 police branches in Daqing city participated in the citywide abduction, with police across the city moving simultaneously for the one day operation. Police were following orders from the ruling Chinese Communist Party's (CCP) Gestapo-like 610 Office.
An earlier Minghui report on Sept. 13 reveals that the Heilongjiang provincial police department distributed the names of Falun Gong practitioners to each municipal police bureau, which in turn handed out the names to each branch and then to each police station.
The police had been preparing for the illegal arrests for more than nine months, Minghui reported. The police had been stalking and videotaping all the Falun Gong practitioners on the lists for the last nine months. They then deployed police forces outside each practitioner's residence for over a week to guarantee that they could catch them on July 12.
This is a recent suppression action taken by the Chinese communist regime targeting Falun Gong adherents. The CCP's persecution of Falun Gong began in July 1999 and is ongoing today.
Falun Gong, also known as Falun Dafa, is a spiritual practice consisting of five gentle exercises and moral teachings promoting the values truthfulness, compassion, and forbearance. Its popularity surged in the 1990s after it was spread nationwide due to significant physical and spiritual benefits. The number of Falun Gong adherents in China was estimated to be from 70 million to 100 million by the end of the decade.
The 610 Office is an extra-legal body set up on June 10, 1999, by former CCP leader Jiang Zemin to specifically "eradicate" Falun Gong believers. It was named according to the date it was established.
Jiang was concerned about the popularity of the spiritual group and launched a nationwide suppression of Falun Gong on July 20, 1999. The persecution is ongoing till today.
Over 20 Senior Practitioners Targeted
More than 20 of the Falun Gong practitioners abducted are over 70 years old, over a dozen of whom are over 80 years old. The eldest detained is a 98-year-old female Falun Gong practitioner surnamed Li. Minghui's report didn't disclose her full name.
In July and August, Heilongjiang Province arrested and detained 235 Falun Gong practitioners—the most of all provinces in China during this period.
The 98-year-old Ms. Li has been released; Minghui didn't mention when she was released.
Early Morning Raids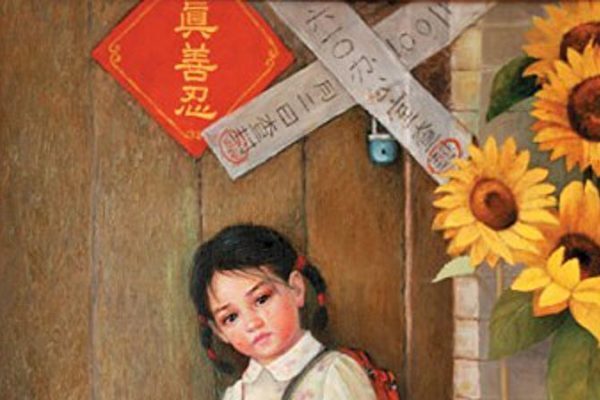 On July 12, the police raided at least 70 Falun Gong practitioners' residences and took away their personal belongings, including laptops, printers, media players, Falun Gong books, and mobile phones, as reported by Minghui.org on Sept. 26.
Wang Fengzhen heard someone knocking on her door at 5:30 a.m. and saying that they were from the pandemic control and prevention center. When Wang opened her door, a group of police pushed in and took Wang to the branch police bureau of the Daqing high-tech development zone. The police raided her home and took away more than a dozen Falun Gong books.
Gao Xijiang was tricked by police to leave his home at 6 a.m., after they told him that his car was scratched. When Gao came outside, the police arrested him. Gao's wife refused to open the door, and the police tried to pick the lock and saw off multiple steel window guardrails. They couldn't enter Gao's home despite all their violent efforts, Minghui said.
Li Guilian is an 84-year-old Falun Gong practitioner. The police opened her home with a key at 7 a.m. and took away her Falun Gong books and a media player that she used to play the music for the Falun Gong qigong exercises. She refused to go with the police, but the police forced her to provide her fingerprints on many documents. They didn't leave until late in the afternoon.
The police from the Lindian County police branch abducted Falun Gong practitioner Zhao Li from her home and then had it ransacked. After they left, her family members found that 9,000 yuan ($1,265) of cash and a gold necklace were missing. They suspect the police stole them. Zhao is under arrest and is currently detained in Daqing No. 1 Detention Station.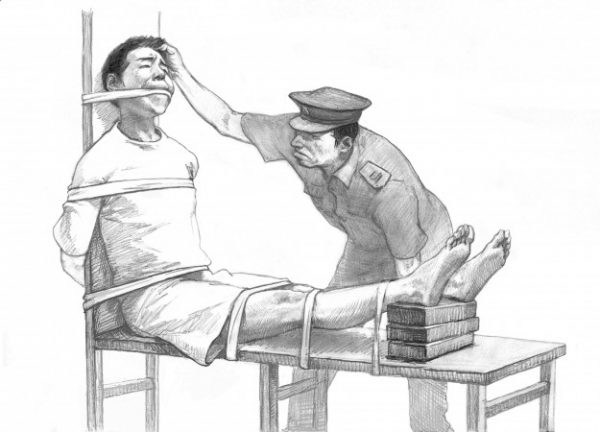 Minghui reports more detailed persecution cases on its website.
However, it explains that its data is incomplete as it is difficult for its reporters to communicate with practitioners in China due to the CCP's information blockade and that the actual number of Falun Gong practitioners being persecuted is likely much higher than that disclosed.
Police Refuse to Present Warrants
The police who participated in the illegal arrests and detention of Falun Gong practitioners on July 12 didn't show any warrant or their IDs, according to the report.
When Falun Gong practitioners asked them for their warrants and IDs, some police replied that these were "state secrets," which they said couldn't be leaked online. Minghui condemned the police for the illegal actions targeting Falun Gong practitioners, adding that the police were afraid of their illegal actions being exposed by Minghui.org.
According to Minghui, at least eight Falun Gong practitioners are still detained in Daqing No. 2 detention center and one Falun Gong practitioner in Daqing No. 1 detention center.
A Chinese lawyer who wants to stay anonymous told the Chinese language edition of The Epoch Times that the CCP's persecution of Falun Gong is illegal.
"As long as you are a Falun Gong practitioner, no matter how senior your age may be and whether your physical condition is suitable for detention, the CCP will still arrest, detain, and put Falun Gong practitioners on trial," the lawyer said.
Li Jiesi contributed to the article.