Most People With Reduced Kidney Function Are Unaware of Having Chronic Kidney Disease
Chronic kidney disease, sometimes referred to as chronic kidney failure, occurs when the kidneys have become damaged or are no longer able to filter the excess fluid and waste from your blood.  Keep in mind, impaired kidney function can result in dangerous levels of waste, electrolytes, and fluids building up in the body, causing other unwanted health conditions. In its early stages, kidney disease rarely has any symptoms or signs.  In fact, most people who have reduced kidney function don't realize it. For example, some symptoms of kidney disease like itching, nausea, fatigue, changes in urination, and muscle cramps don't usually show up until kidney function is impaired significantly.  Medically speaking, the numbers are alarming, the Centers for Disease Control and Prevention (CDC) estimates that approximately 30 million U.S. adults are affected – and a recent systematic analysis discovered that the burden of the disease increased faster than any other non-communicable disease. Analysis Shows the Incidence of Chronic Kidney Disease Continues Rising Sharply The systematic analysis showed that between 2002 and 2016, the number of deaths due to chronic kidney disease increased by a whopping 58.3%.  The disability-adjusted life years due to the disease also increased by 52.6% during that time.  The primary reason for the increase in death due to this disease was due to diabetes among adults between the ages of 20 and 54. Beyond the link to diabetes, what many doctors don't even realize yet is that there's potentially a link between nonalcoholic fatty liver disease and chronic kidney disease, as well. Clinical evidence continues to accumulate, indicating that having fatty liver disease may predict the development and progression of impaired kidney function.  No doubt, patients who have nonalcoholic fatty liver disease can benefit from early screenings and treatment interventions to help lower their risk of developing chronic kidney disease in the future. Opportunities for Preventing and Lowering Your Risk of Kidney Problems As the number of kidney disease-related deaths continue to soar, what can be done to prevent and reduce the risk of developing this disease?  According to the CDC, two of the best things that can be done is controlling modifiable risk factors, such as high blood sugar levels and high blood pressure.  Testing early for poor kidney function in people who are at high risk, such as those with high blood pressure, diabetes, or fatty liver, is also recommended. For individuals who do have early chronic kidney disease, managing the disease early can help prevent kidney failure. This will often include making simple lifestyle changes, including the avoidance of environmental toxins in the home and workplace. Remember, early intervention is critical, and most people don't learn they have kidney disease until significant kidney damage has occurred.  Talk to your doctor or a good health coach about any symptoms you may be having and get tested – if you think you may have diabetes, high blood pressure, or fatty liver disease. Never underestimate the value of an early diagnosis and interventions to protect your life. Republished from NaturalHealth365 Sources in this article include: Consultant360.comCDC.govMayoClinic.orgAJKD.org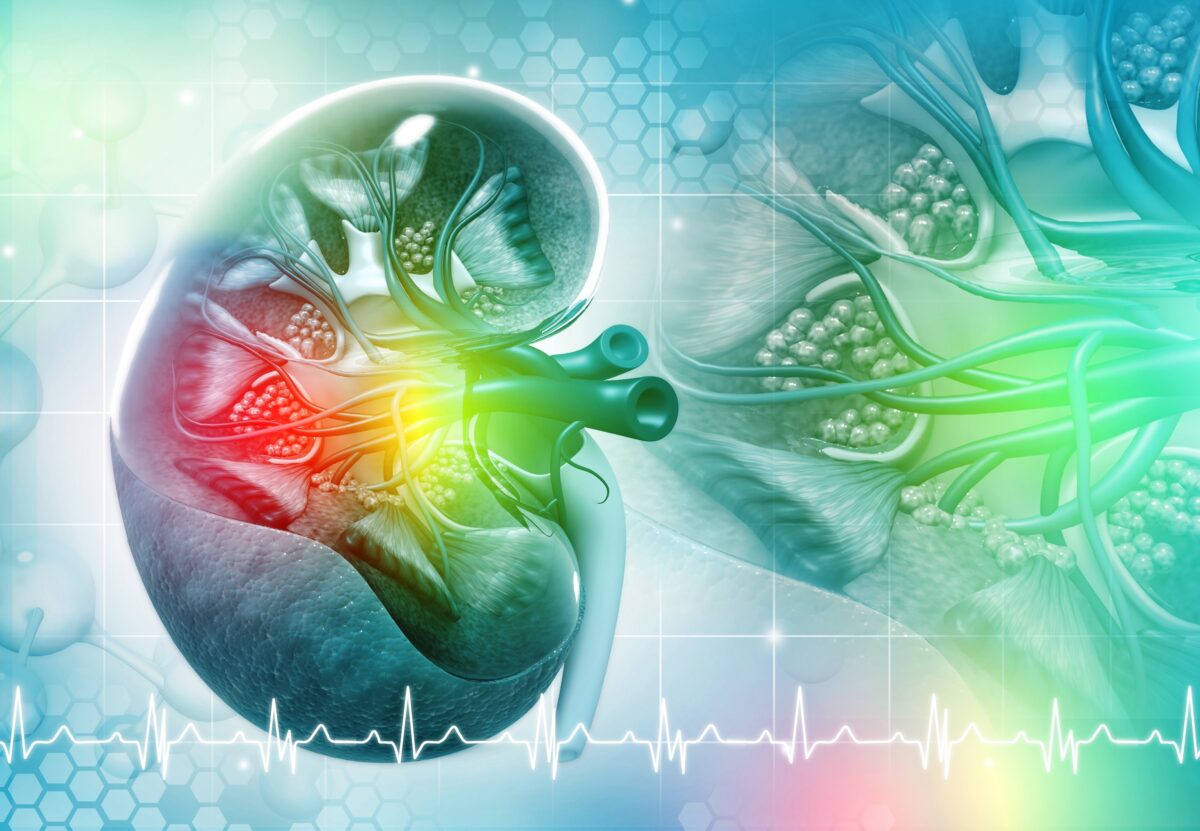 Chronic kidney disease, sometimes referred to as chronic kidney failure, occurs when the kidneys have become damaged or are no longer able to filter the excess fluid and waste from your blood. Keep in mind, impaired kidney function can result in dangerous levels of waste, electrolytes, and fluids building up in the body, causing other unwanted health conditions.
In its early stages, kidney disease rarely has any symptoms or signs. In fact, most people who have reduced kidney function don't realize it.
For example, some symptoms of kidney disease like itching, nausea, fatigue, changes in urination, and muscle cramps don't usually show up until kidney function is impaired significantly. Medically speaking, the numbers are alarming, the Centers for Disease Control and Prevention (CDC) estimates that approximately 30 million U.S. adults are affected – and a recent systematic analysis discovered that the burden of the disease increased faster than any other non-communicable disease.
Analysis Shows the Incidence of Chronic Kidney Disease Continues Rising Sharply
The systematic analysis showed that between 2002 and 2016, the number of deaths due to chronic kidney disease increased by a whopping 58.3%. The disability-adjusted life years due to the disease also increased by 52.6% during that time. The primary reason for the increase in death due to this disease was due to diabetes among adults between the ages of 20 and 54.
Beyond the link to diabetes, what many doctors don't even realize yet is that there's potentially a link between nonalcoholic fatty liver disease and chronic kidney disease, as well.
Clinical evidence continues to accumulate, indicating that having fatty liver disease may predict the development and progression of impaired kidney function. No doubt, patients who have nonalcoholic fatty liver disease can benefit from early screenings and treatment interventions to help lower their risk of developing chronic kidney disease in the future.
Opportunities for Preventing and Lowering Your Risk of Kidney Problems
As the number of kidney disease-related deaths continue to soar, what can be done to prevent and reduce the risk of developing this disease? According to the CDC, two of the best things that can be done is controlling modifiable risk factors, such as high blood sugar levels and high blood pressure. Testing early for poor kidney function in people who are at high risk, such as those with high blood pressure, diabetes, or fatty liver, is also recommended.
For individuals who do have early chronic kidney disease, managing the disease early can help prevent kidney failure. This will often include making simple lifestyle changes, including the avoidance of environmental toxins in the home and workplace.
Remember, early intervention is critical, and most people don't learn they have kidney disease until significant kidney damage has occurred. Talk to your doctor or a good health coach about any symptoms you may be having and get tested – if you think you may have diabetes, high blood pressure, or fatty liver disease.
Never underestimate the value of an early diagnosis and interventions to protect your life.
Republished from NaturalHealth365
Sources in this article include:
Consultant360.com
CDC.gov
MayoClinic.org
AJKD.org