More Chinese Companies Accused of Customs Fraud in India, OPPO May Face Severe Penalties
Following in the footsteps of Xiaomi and Vivo, another Chinese tech company has been accused of violating laws in India. The Chinese smartphone giant Guangdong Oppo Mobile Telecommunications Corp., Ltd. (OPPO) is accused of evading more than $571 million in import duties.On July 13, the Directorate of Revenue Intelligence (DRI), India's anti-smuggling agency, issued a press release (pdf) alleging OPPO India evaded paying Rs. 4,389 crore (about $571 million) in customs duties. The DRI operates under the Central Board of Indirect Taxes and Customs (CBIC), Department of Revenue, Ministry of Finance, and the Government of India. "A sum of Rs 450 crore [about $60 million] has been voluntarily deposited by Oppo India, as partial differential Customs duty short paid by them," the statement said. The DRI also issued a show cause notice to OPPO India demanding payment of the unpaid customs charges. A show cause notice requires its recipient to justify or explain to the court why disciplinary action should not be taken against the party for an alleged offense. OPPO is a major consumer electronics and smartphone company headquartered in Dongguan, China, with Asia as its primary market. OPPO's business in India spans manufacturing, assembly, wholesale trading, and distribution of mobile handsets and accessories. It deals in various brands of smartphones, including Oppo, OnePlus, and Realme. The company was accused of "wilful misdeclaration in the description of certain items imported" for use in the manufacture of mobile phones, resulting in claims of ineligible duty exemption amounting to about $388 million, according to the Indian Ministry of Finance. The ministry's press release pointed to incriminating evidence at the offices of OPPO India and the residences of its key management employees in the searches conducted by the DRI. In addition, some senior management employees and domestic suppliers of OPPO India also accepted "the submission of wrongful description" through voluntary statements. A statement is voluntary when made by a person free from external influence and under his or her free will. The company was accused of remitting and making provisions for payments of "royalty" and "license fees" to various multinational companies, including those based in China, for using their proprietary technology, brand, or intellectual property right (IPR) license, The Times of India (TOI) reported. And this was not being added to the transaction value of the imported goods, resulting in an alleged duty evasion of about $183 million. An OPPO India spokesperson told TOI that they had "a different view on the charges mentioned in the show cause notice," adding that "OPPO India will take appropriate steps as may be needed in this regard, including any remedies provided under the law." The TOI report points out that in recent weeks, "Chinese telecom players, ranging from Huawei to Xiaomi, Vivo, and OnePlus have been facing multiple actions by the [Income Tax Department, Enforcement Directorate] and customs authorities." "The probes come after the government decided to keep close tabs on Chinese companies, including restricting their access to India markets, following the tension in Ladakh," the article added. More Chinese Companies Accused of Breaking Laws According to 36Kr, a China-based publishing and data company, over 100 Chinese companies went to India in 2014 to explore market opportunities, including Xiaomi. Customers inspect smartphones made by Xiaomi at a Mi store in Gurgaon, India, on Aug. 20, 2019. (Sajjad Hussain/AFP via Getty Images) Being one of the world's largest smartphone makers, Xiaomi has led the overall smartphone market in India for the past five consecutive quarters. However, in the first quarter of 2022, Xiaomi saw a 24 percent decline in its market share compared to the same period last year, local news reported. Prolonged COVID-19 outbreaks and a shortage in core components have long plagued Xiaomi's logistics, production, and offline stores, said Wang Xiang, partner and president of Xiaomi Group, during a company financial report teleconference, Chinese media reported on May 21. In April, Indian authorities seized $725 million from Xiaomi, accusing it of breaking the country's foreign exchange laws by making illegal remittances abroad. The Enforcement Directorate (ED), India's financial investigation agency, said the smartphone maker had transferred $725 million to "three foreign-based entities" under the guise of royalty payments, according to a statement quoted by the Press Trust of India. On July 5, before OPPO was accused of customs duty evasion, ED raided 48 locations belonging to Vivo India and 23 associated companies, according to ED's press release (pdf). Vivo India's bank accounts were also temporarily frozen under ED's directions, TOI reported. They were unfrozen on July 13 under conditions set by the Delhi High Court. A smartphone screen displays the logo of Vivo te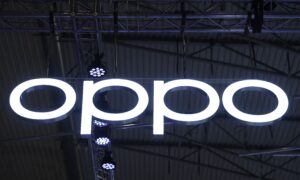 Following in the footsteps of Xiaomi and Vivo, another Chinese tech company has been accused of violating laws in India. The Chinese smartphone giant Guangdong Oppo Mobile Telecommunications Corp., Ltd. (OPPO) is accused of evading more than $571 million in import duties.
On July 13, the Directorate of Revenue Intelligence (DRI), India's anti-smuggling agency, issued a press release (pdf) alleging OPPO India evaded paying Rs. 4,389 crore (about $571 million) in customs duties.
The DRI operates under the Central Board of Indirect Taxes and Customs (CBIC), Department of Revenue, Ministry of Finance, and the Government of India.
"A sum of Rs 450 crore [about $60 million] has been voluntarily deposited by Oppo India, as partial differential Customs duty short paid by them," the statement said.
The DRI also issued a show cause notice to OPPO India demanding payment of the unpaid customs charges. A show cause notice requires its recipient to justify or explain to the court why disciplinary action should not be taken against the party for an alleged offense.
OPPO is a major consumer electronics and smartphone company headquartered in Dongguan, China, with Asia as its primary market.
OPPO's business in India spans manufacturing, assembly, wholesale trading, and distribution of mobile handsets and accessories. It deals in various brands of smartphones, including Oppo, OnePlus, and Realme.
The company was accused of "wilful misdeclaration in the description of certain items imported" for use in the manufacture of mobile phones, resulting in claims of ineligible duty exemption amounting to about $388 million, according to the Indian Ministry of Finance.
The ministry's press release pointed to incriminating evidence at the offices of OPPO India and the residences of its key management employees in the searches conducted by the DRI.
In addition, some senior management employees and domestic suppliers of OPPO India also accepted "the submission of wrongful description" through voluntary statements.
A statement is voluntary when made by a person free from external influence and under his or her free will.
The company was accused of remitting and making provisions for payments of "royalty" and "license fees" to various multinational companies, including those based in China, for using their proprietary technology, brand, or intellectual property right (IPR) license, The Times of India (TOI) reported. And this was not being added to the transaction value of the imported goods, resulting in an alleged duty evasion of about $183 million.
An OPPO India spokesperson told TOI that they had "a different view on the charges mentioned in the show cause notice," adding that "OPPO India will take appropriate steps as may be needed in this regard, including any remedies provided under the law."
The TOI report points out that in recent weeks, "Chinese telecom players, ranging from Huawei to Xiaomi, Vivo, and OnePlus have been facing multiple actions by the [Income Tax Department, Enforcement Directorate] and customs authorities."
"The probes come after the government decided to keep close tabs on Chinese companies, including restricting their access to India markets, following the tension in Ladakh," the article added.
More Chinese Companies Accused of Breaking Laws
According to 36Kr, a China-based publishing and data company, over 100 Chinese companies went to India in 2014 to explore market opportunities, including Xiaomi.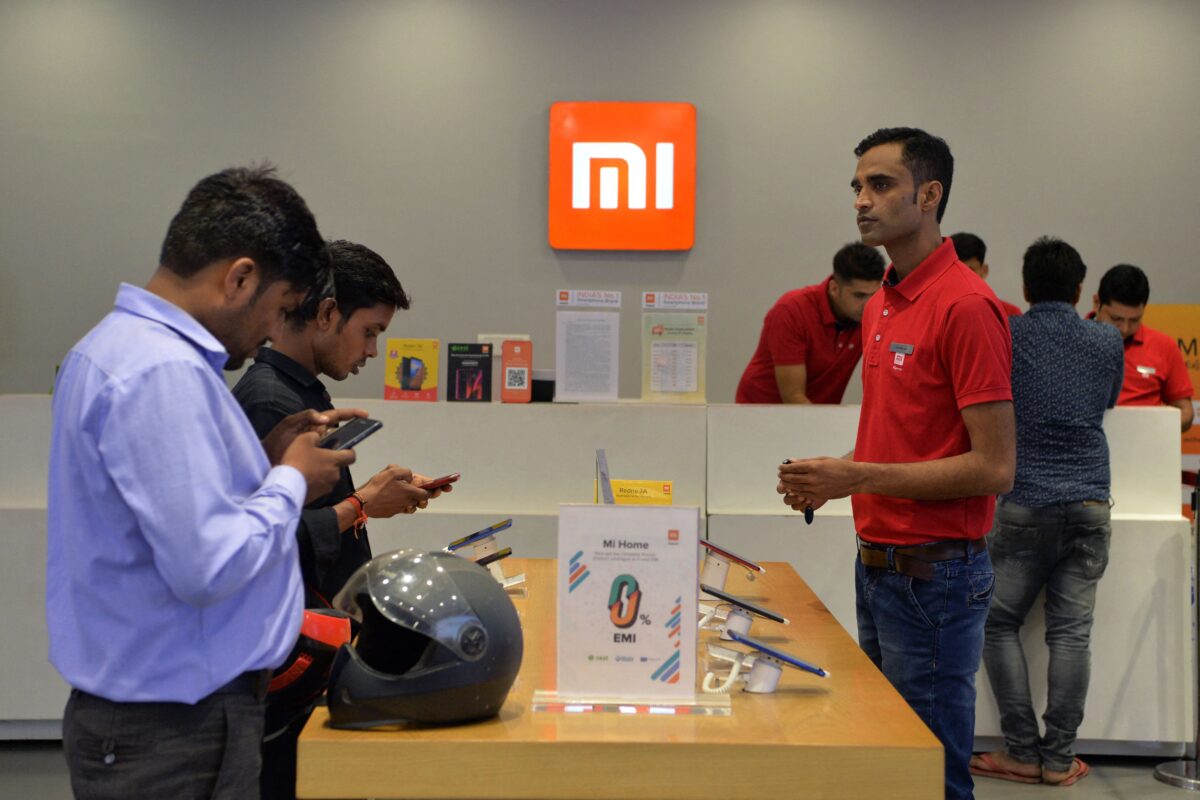 Being one of the world's largest smartphone makers, Xiaomi has led the overall smartphone market in India for the past five consecutive quarters. However, in the first quarter of 2022, Xiaomi saw a 24 percent decline in its market share compared to the same period last year, local news reported.
Prolonged COVID-19 outbreaks and a shortage in core components have long plagued Xiaomi's logistics, production, and offline stores, said Wang Xiang, partner and president of Xiaomi Group, during a company financial report teleconference, Chinese media reported on May 21.
In April, Indian authorities seized $725 million from Xiaomi, accusing it of breaking the country's foreign exchange laws by making illegal remittances abroad.
The Enforcement Directorate (ED), India's financial investigation agency, said the smartphone maker had transferred $725 million to "three foreign-based entities" under the guise of royalty payments, according to a statement quoted by the Press Trust of India.
On July 5, before OPPO was accused of customs duty evasion, ED raided 48 locations belonging to Vivo India and 23 associated companies, according to ED's press release (pdf). Vivo India's bank accounts were also temporarily frozen under ED's directions, TOI reported. They were unfrozen on July 13 under conditions set by the Delhi High Court.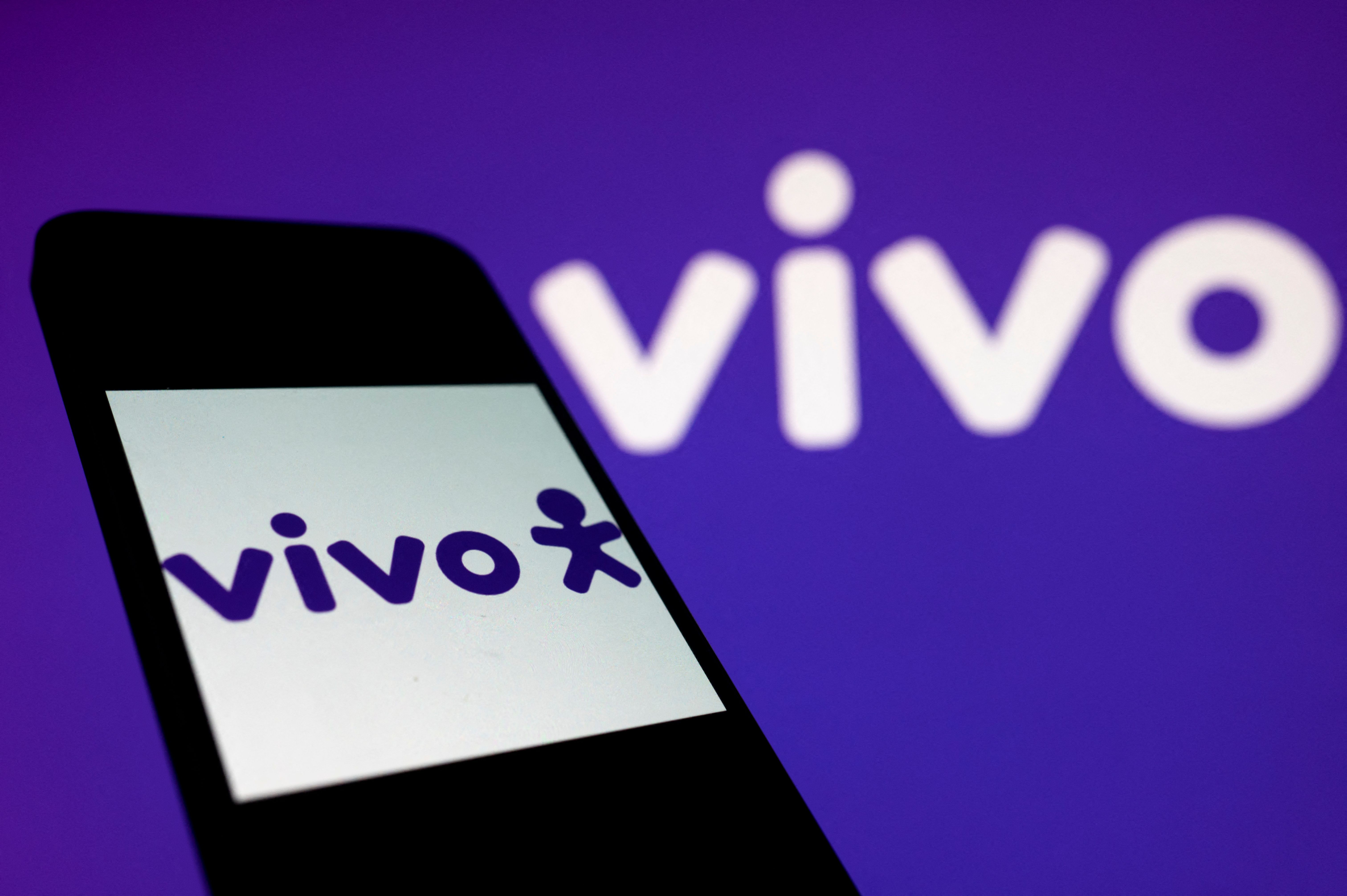 According to a Bloomberg report in May, Indian authorities have probed more than 500 Chinese companies in India, including Xiaomi, OPPO, Vivo, Alibaba, and Huawei.
In addition, many Chinese companies in India have recently found it more challenging to obtain work visas for their employees.
For example, Baosteel, a leading Chinese steelmaker, now relies on remote management after several of its Chinese employees' work visas were denied.
In an analysis, the Chinese publisher 36Kr said that geopolitical tension is only one aspect contributing to the changes in India's business environment. The key problems are that "Chinese companies should have complied with Indian regulations and engaged good local resources and legal teams to argue their cases."
As some Chinese companies are considering pulling out of India, others like Xiaomi, which has a significant market share in India, found leaving was not an option considering their long-term investments and well-developed local supply chains.
"Xiaomi simply cannot afford to leave India," 36Kr said in its article.