Misplaced Hope for Hong Kong's Future
CommentaryBy the time this article is published, the last quarter countdown is on: we have less than 100 days before 2022 comes to an end. In today's article, I try to recap important news in Hong Kong that has recently  caught people's attention. The Hong Kong government just announced the relaxation of COVID-19 quarantine restrictions for all arrivals. Effective Sept. 26, all international inbound travelers can enter the city without an initial quarantine hotel stay, the so-called 0+3 arrangement, but airline passengers will need to do a Rapid Antigen Test (RAT) test 24 hours before boarding their flight. Upon arrival at the Hong Kong airport, passengers still have to have a polymerase chain reaction (PCR) test before they can leave the airport. The first day of arrival is considered to be Day 0. Travelers will also need to do a daily RAT for 7 consecutive days, plus a PCR test on days 2, 4, and 6. So, a total of 11 tests up to Day 7, which is just surreal. Two issues have paralyzed Hong Kong over the last three years: the enactment of the National Security Law (NSL) and the strict COVID-19 pandemic policy. NSL has wiped out the civil society of Hong Kong and the city has become more repressive. In the name of tackling COVID, more restrictions were placed on Hong Kong residents, thereby suppressing freedom of movement. Police abuse has been common, and members of the pan-democratic camp are either locked up or in exile. The formation of independent human rights and political groups is almost non-existent. The world stage is tense right now. Vladimir Putin is warning about the possibility of using nuclear weapons to "protect" his country's sovereignty while jailing civilians who protest his invasion of Ukraine in Moscow or St. Petersburgh. Communist Party leader  Xi Jinping's "support" for Russia with regards to Ukraine has been worded carefully. All eyes are on Xi's bid for a third term as the party chief during the CCP meeting in mid-October. Thousands of Hong Kong people paid their last respects to the late Queen Elizabeth II of England at the British Consulate-General in Hong Kong non-stop for almost two weeks. The building complex is located at 1 Supreme Court Road, Admiralty, Hong Kong Island, which intersects with Justice Drive. It is one of the largest British consulates-general in the world and is bigger than many British embassies and high commissions. It is responsible for maintaining British ties with Hong Kong and Macau. In the UK, Sept. 19 was a day of national mourning for the late Queen. Billions of people in the UK and worldwide watched the Queen's funeral ceremony on all networks imaginable. At 7 p.m. in Hong Kong (Hong Kong is seven hours ahead of London) when the state funeral ceremony was in progress, a flood of people in Hong Kong gathered at the British Consulate-General to lay flowers, take pictures outside the compound, and leave personal notes to the Queen to pay their last respects. Many who went to the consulate said they felt a sense of "belonging" when mourning her death. A middle-aged person played the harmonica at the British Consulate-General compound area, including the national anthem of England "God Save The Queen," and "Glory to Hong Kong," which is considered to be the unofficial national anthem of the city. The large crowd at the site joined in and sang "Glory to Hong Kong" in Cantonese. The harmonica player, subsequently identified by the Hong Kong police as Mr. Pang, was held inside a cordoned-off area, arrested, and charged with suspicion of acting with seditious intent. After the National Security Law was enacted in the middle of 2020, it is rare for a big group to come out in Hong Kong. The huge turnout for the Queen's vigil also signified a silent protest against the Chinese Communist Party (CCP). China wants to completely rewrite Hong Kong's history. Right now, the authority's narrative is saying the 150+ years of colonial rule do not exist. With the NSL "evil tool" being imposed on Hong Kong for over two years now, the deterioration of human rights in the once famed international city is beyond imagination. The very pragmatic Hong Kong people have sped up their emigration plans, as there are concerns that the new Hong Kong Chief Executive's administration under John Lee Ka-chiu will be worse than it was under his predecessor Carrie Lam. Those who are jailed, like media tycoon Jimmy Lai, young activist Joshua Wong, or legal scholar Benny Tai—whether they plead guilty or not—will be tried under the NSL without a jury. While the West is acutely aware of the torturing and ethnic genocide of Uyghurs in Xinjiang, China, the cultural genocide in Hong Kong, is reshaping Hong Kong's DNA by brute force. If Beijing is smart, the authorities would set Jimmy Lai free. Amnesty should be given to all NSL detainees. The Chief Executive of Hong Kong has the power to provide amnesty. But in reality, it is not up to John Lee Ka-chiu. Hong Kong will not be Hong Kong u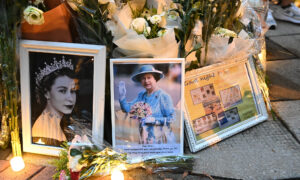 Commentary
By the time this article is published, the last quarter countdown is on: we have less than 100 days before 2022 comes to an end. In today's article, I try to recap important news in Hong Kong that has recently caught people's attention.
The Hong Kong government just announced the relaxation of COVID-19 quarantine restrictions for all arrivals. Effective Sept. 26, all international inbound travelers can enter the city without an initial quarantine hotel stay, the so-called 0+3 arrangement, but airline passengers will need to do a Rapid Antigen Test (RAT) test 24 hours before boarding their flight. Upon arrival at the Hong Kong airport, passengers still have to have a polymerase chain reaction (PCR) test before they can leave the airport. The first day of arrival is considered to be Day 0. Travelers will also need to do a daily RAT for 7 consecutive days, plus a PCR test on days 2, 4, and 6. So, a total of 11 tests up to Day 7, which is just surreal.
Two issues have paralyzed Hong Kong over the last three years: the enactment of the National Security Law (NSL) and the strict COVID-19 pandemic policy. NSL has wiped out the civil society of Hong Kong and the city has become more repressive.
In the name of tackling COVID, more restrictions were placed on Hong Kong residents, thereby suppressing freedom of movement. Police abuse has been common, and members of the pan-democratic camp are either locked up or in exile. The formation of independent human rights and political groups is almost non-existent.
The world stage is tense right now. Vladimir Putin is warning about the possibility of using nuclear weapons to "protect" his country's sovereignty while jailing civilians who protest his invasion of Ukraine in Moscow or St. Petersburgh. Communist Party leader Xi Jinping's "support" for Russia with regards to Ukraine has been worded carefully. All eyes are on Xi's bid for a third term as the party chief during the CCP meeting in mid-October.
Thousands of Hong Kong people paid their last respects to the late Queen Elizabeth II of England at the British Consulate-General in Hong Kong non-stop for almost two weeks. The building complex is located at 1 Supreme Court Road, Admiralty, Hong Kong Island, which intersects with Justice Drive. It is one of the largest British consulates-general in the world and is bigger than many British embassies and high commissions. It is responsible for maintaining British ties with Hong Kong and Macau.
In the UK, Sept. 19 was a day of national mourning for the late Queen. Billions of people in the UK and worldwide watched the Queen's funeral ceremony on all networks imaginable.
At 7 p.m. in Hong Kong (Hong Kong is seven hours ahead of London) when the state funeral ceremony was in progress, a flood of people in Hong Kong gathered at the British Consulate-General to lay flowers, take pictures outside the compound, and leave personal notes to the Queen to pay their last respects. Many who went to the consulate said they felt a sense of "belonging" when mourning her death.
A middle-aged person played the harmonica at the British Consulate-General compound area, including the national anthem of England "God Save The Queen," and "Glory to Hong Kong," which is considered to be the unofficial national anthem of the city. The large crowd at the site joined in and sang "Glory to Hong Kong" in Cantonese. The harmonica player, subsequently identified by the Hong Kong police as Mr. Pang, was held inside a cordoned-off area, arrested, and charged with suspicion of acting with seditious intent.
After the National Security Law was enacted in the middle of 2020, it is rare for a big group to come out in Hong Kong. The huge turnout for the Queen's vigil also signified a silent protest against the Chinese Communist Party (CCP). China wants to completely rewrite Hong Kong's history. Right now, the authority's narrative is saying the 150+ years of colonial rule do not exist.
With the NSL "evil tool" being imposed on Hong Kong for over two years now, the deterioration of human rights in the once famed international city is beyond imagination. The very pragmatic Hong Kong people have sped up their emigration plans, as there are concerns that the new Hong Kong Chief Executive's administration under John Lee Ka-chiu will be worse than it was under his predecessor Carrie Lam.
Those who are jailed, like media tycoon Jimmy Lai, young activist Joshua Wong, or legal scholar Benny Tai—whether they plead guilty or not—will be tried under the NSL without a jury. While the West is acutely aware of the torturing and ethnic genocide of Uyghurs in Xinjiang, China, the cultural genocide in Hong Kong, is reshaping Hong Kong's DNA by brute force.
If Beijing is smart, the authorities would set Jimmy Lai free. Amnesty should be given to all NSL detainees. The Chief Executive of Hong Kong has the power to provide amnesty. But in reality, it is not up to John Lee Ka-chiu. Hong Kong will not be Hong Kong unless there is genuine reconciliation with the people. In Hong Kong, we used to have a free society, an independent judiciary, and an open media—but no more. Suppression is never a solution, and now with the political purge in Hong Kong, this barbaric form of controlling all aspects of society is true evidence that "one country, two systems" is gone.
The citywide political crackdown is still going on deep and wide. I expect to see more turmoil in Hong Kong in the coming days, weeks, months, and years. Let's defend Hong Kong the best we can. Misplaced hope for Hong Kong's future is demoralizing. A "Free Hong Kong" is absolutely far-fetched as long as the CCP is ruling the island.
Views expressed in this article are the opinions of the author and do not necessarily reflect the views of The Epoch Times.