Michael Taube: Fiscal Mismanagement Seems to Be the Norm in the Current Government
CommentaryThere are many tools that political leaders can use to ensure good governance. One of them is a firm commitment to fiscal management. A government should act prudently in terms of the way it spends the taxpayers' money, introduces social programs and financial measures, manages economic crises, balances budgets, controls debt and deficit spending, and so forth. That's how it's supposed to work in theory. In practice, some governments have  tinkered with the principles of fiscal management when it suited them—and others simply ignored this commitment altogether. Liberal Prime Minister Justin Trudeau has been a textbook example of the latter. Since first elected in 2015, he's consistently rejected fiscal management at every turn. Instead, his government has been one of the foremost purveyors of fiscal mismanagement in the Western world. Here's an example. Statistics Canada reported that 40,000 jobs were lost in August. This is the third straight monthly decline Canada has experienced, bringing the total number of jobs lost since May to 114,000. It also caused Canada's jobless rate to increase by half a point to 5.4 percent. Some economists attempted to spin these numbers in wildly different directions. Scotiabank's Derek Holt told the CBC on Sept. 9 that the nearly 50,000 job losses in education "may just be a data distortion that likely has something to do with messy contract negotiations and the staggered expiration of teacher contracts." Meanwhile, RSM Canada's Tu Nguyen tried to negate the effect of 28,000 lost jobs in the construction industry by suggesting these projects "have been lagging and have been cancelled amid the multiple interest rate hikes" from the Bank of Canada. Neither explanation for these job losses is tangible or, quite frankly, plausible. Canada, like many countries, reached stratospheric levels of debt during COVID-19. The Liberals used temporary economic relief measures like CERB (Canada Emergency Response Benefit) and CEWS (Canada Emergency Wage Subsidy) to keep individuals and companies afloat that would have collapsed if left to their own devices. The annual deficit also skyrocketed from $21.77 billion to $314 billion in the 2020-21 fiscal year. Hence, it would take decades to get our economy back under control. The obvious initial strategy to get Canada's economic engine running again would have been a healthy dose of fiscal prudence. This would include shutting the taps in terms of unnecessary spending now and in the future; reforming or eliminating wasteful government programs and the PM's pet projects like a federal carbon tax, national child care, home retrofits, carbon pricing, and banning single-use plastic products; reducing the ballooning national debt, which has been over $1 trillion for several years; balancing the budget and tackling deficits; initiating broad-based tax relief for individuals and businesses; and working with the private sector to ensure that job and wealth creation was always top of mind. Did Trudeau and the Liberals consider any of these options? Of course not. Rather, they're planning to increase spending with a so-called affordability plan that's anything but affordable. It will reportedly include doubling the GST credit for six months, a $500 one-time top-up to the Canada Housing Benefit, and $650 annually for dental care for young children under 12 in families earning less than $90,000 for a period of two years. This plan would help keep the Liberal-NDP agreement afloat. Signed in March between Trudeau and NDP Leader Jagmeet Singh, it included several costly measures the latter had unsuccessfully run on in recent federal elections, including launching a "new dental care program for low-income Canadians" and "continuing progress towards a universal national pharmacare program." Singh told the Toronto Star's Althia Raj last month that this political arrangement, which is supposed to continue until June 2025, was in jeopardy if national dental care and the housing top-up didn't occur by year's end. "We have no room for any error," he said, and "we've no room for any exception." Message received, it seems. The Liberal government will therefore continue to use its long-held strategy of spending its way out of financial turmoil, which is economically irresponsible. "In a period of high inflation and excess demand," CIBC's chief economist Avery Shenfeld recently wrote, "cutting taxes or handing out cheques can add fuel to the inflationary fire, and make the job of a central bank that's raising rates to cool demand all that more troublesome." Meanwhile, BMO senior economist Robert Kavcic also noted "from a policy perspective, we all know that sending out money as an inflation-support measure is inherently inflationary." Alas, when you have a prime minister who freely admits he doesn't "think about monetary policy" and believes "the budget will balance itself," fiscal mismanagement will continue to be the norm until the Liberals are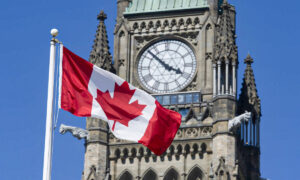 Commentary
There are many tools that political leaders can use to ensure good governance. One of them is a firm commitment to fiscal management. A government should act prudently in terms of the way it spends the taxpayers' money, introduces social programs and financial measures, manages economic crises, balances budgets, controls debt and deficit spending, and so forth.
That's how it's supposed to work in theory. In practice, some governments have tinkered with the principles of fiscal management when it suited them—and others simply ignored this commitment altogether.
Liberal Prime Minister Justin Trudeau has been a textbook example of the latter. Since first elected in 2015, he's consistently rejected fiscal management at every turn. Instead, his government has been one of the foremost purveyors of fiscal mismanagement in the Western world.
Here's an example.
Statistics Canada reported that 40,000 jobs were lost in August. This is the third straight monthly decline Canada has experienced, bringing the total number of jobs lost since May to 114,000. It also caused Canada's jobless rate to increase by half a point to 5.4 percent.
Some economists attempted to spin these numbers in wildly different directions. Scotiabank's Derek Holt told the CBC on Sept. 9 that the nearly 50,000 job losses in education "may just be a data distortion that likely has something to do with messy contract negotiations and the staggered expiration of teacher contracts." Meanwhile, RSM Canada's Tu Nguyen tried to negate the effect of 28,000 lost jobs in the construction industry by suggesting these projects "have been lagging and have been cancelled amid the multiple interest rate hikes" from the Bank of Canada.
Neither explanation for these job losses is tangible or, quite frankly, plausible.
Canada, like many countries, reached stratospheric levels of debt during COVID-19. The Liberals used temporary economic relief measures like CERB (Canada Emergency Response Benefit) and CEWS (Canada Emergency Wage Subsidy) to keep individuals and companies afloat that would have collapsed if left to their own devices. The annual deficit also skyrocketed from $21.77 billion to $314 billion in the 2020-21 fiscal year. Hence, it would take decades to get our economy back under control.
The obvious initial strategy to get Canada's economic engine running again would have been a healthy dose of fiscal prudence. This would include shutting the taps in terms of unnecessary spending now and in the future; reforming or eliminating wasteful government programs and the PM's pet projects like a federal carbon tax, national child care, home retrofits, carbon pricing, and banning single-use plastic products; reducing the ballooning national debt, which has been over $1 trillion for several years; balancing the budget and tackling deficits; initiating broad-based tax relief for individuals and businesses; and working with the private sector to ensure that job and wealth creation was always top of mind.
Did Trudeau and the Liberals consider any of these options? Of course not. Rather, they're planning to increase spending with a so-called affordability plan that's anything but affordable. It will reportedly include doubling the GST credit for six months, a $500 one-time top-up to the Canada Housing Benefit, and $650 annually for dental care for young children under 12 in families earning less than $90,000 for a period of two years.
This plan would help keep the Liberal-NDP agreement afloat. Signed in March between Trudeau and NDP Leader Jagmeet Singh, it included several costly measures the latter had unsuccessfully run on in recent federal elections, including launching a "new dental care program for low-income Canadians" and "continuing progress towards a universal national pharmacare program." Singh told the Toronto Star's Althia Raj last month that this political arrangement, which is supposed to continue until June 2025, was in jeopardy if national dental care and the housing top-up didn't occur by year's end. "We have no room for any error," he said, and "we've no room for any exception."
Message received, it seems.
The Liberal government will therefore continue to use its long-held strategy of spending its way out of financial turmoil, which is economically irresponsible. "In a period of high inflation and excess demand," CIBC's chief economist Avery Shenfeld recently wrote, "cutting taxes or handing out cheques can add fuel to the inflationary fire, and make the job of a central bank that's raising rates to cool demand all that more troublesome." Meanwhile, BMO senior economist Robert Kavcic also noted "from a policy perspective, we all know that sending out money as an inflation-support measure is inherently inflationary."
Alas, when you have a prime minister who freely admits he doesn't "think about monetary policy" and believes "the budget will balance itself," fiscal mismanagement will continue to be the norm until the Liberals are out of power. Heaven help us all.
Views expressed in this article are the opinions of the author and do not necessarily reflect the views of The Epoch Times.