Massive Increase in Tic Disorders During the Pandemic, 1 Unexpected Remedy
Many diseases have a cure, yet there are many more that do not. These include neurodegenerative diseases like Alzheimer's disease and disorders such as autism or Tourette syndrome. What is surprising is that the frequency of Tourette syndrome, or more generally tic disorders, has increased dramatically throughout the pandemic, especially for young teenage girls. What Are Tic Disorders? Being diagnosed with a tic disorder means that one involuntarily performs muscle movements or generates unwanted vocals. Transient tic disorder is the mildest version of this disease, where there are motor and vocal tics that occur many times daily, with the condition continuing for no longer than a year. Chronic tic disorder is when it lasts longer than a year. Tic disorders have a variety of motor and vocal symptoms. (The Epoch Times) People with Tourette syndrome or persistent tic disorders have both motor and vocal tics and have had tic symptoms for at least one year. The disorders involve uncontrollable repetitive movements or unwanted sounds (tics), such as repeatedly blinking the eyes, shrugging shoulders, or blurting out offensive words. A very puzzling version of Tourette syndrome is when people swear involuntarily. Tourette syndrome, like most tic disorders, often starts during childhood. Tic disorders are pretty mysterious in terms of their fundamental cause. For example, there are no pathogens that cause the disease, or no apparent physical sources of change. Also, why is swearing a central component of the disease rather than someone involuntarily saying nice things to others? However, despite some unknowns, we know some things about the disorder. For one, the onset of the disorder usually occurs during early childhood, yet the full degree of the disease usually doesn't manifest until later. The condition can be present in up to 10 percent of children, though it usually disappears for most people in one or two years by simply outgrowing it. It is believed that the occurrence of tics is far greater than reported, as society commonly looks down upon the phenomenon of involuntary motor movements, which encourages the suppression of these symptoms in public or in front of others. In general, tics differ from another common syndrome called attention deficit hyperactivity disorder, or ADHD. Both disorders display uncontrollable tendencies, but while tics are more repetitive, ADHD outbursts are more random and often more exaggerated. Tourette syndrome includes many symptoms we tend to overlook. (The Epoch Times) Usually, tic disorders occur more commonly in boys than girls, yet this trend saw an unsettling change during the pandemic lockdowns. Increase in Tic Disorders During Pandemic and Correlation With School Closures A study (pdf) conducted by the University of Nottingham analyzed the frequency of tics over the past few years and found that school closure was closely associated with the occurrence of tics in children and teenagers. The researchers plotted the reported occurrence of "the first tic," usually a sign of symptom onset, against time and found a significant correlation between tic occurrence in children and teenagers. In the past, young boys (4 to 11 years old) usually had the highest incidence of tic disorders compared with young girls in the same age groups and teenagers (12 to 18 years old), which is a clear pattern in the five-year average data before the pandemic (see diagram below).  However, it is a surprise that the tic disorder incidence rate for teenage girls (12 to 18 years old) had a significant jump and became even higher than that of young boys (4 to 11 years old). Notably, the increase in tic disorders for teenage girls saw its most enormous surge during the third wave of school closures from December 2020 to March 2021. The incidence of tic disorders surged during the pandemic lockdowns, especially in teenage girls. (The Epoch Times) The scientific community has no particular explanation for this. It is thought that a variety of factors stand behind a tic disorder. Some speculate that it depends on the environment or the child's development, while others believe genetics play a significant role. Notwithstanding the fog around the disorder, tics may take a considerable toll on the child's self-esteem and negatively impact his or her development, so it is an issue not to be taken lightly. How to Help With Tic Disorders Usually, a doctor prescribes dopamine suppressants to a tic patient, which essentially reduces their energy. This is why many people choose not to take conventional medication and decide to live with their disorder. This approach, however, is only for extreme cases. For most people with this disorder, support might be all they need to feel better. The main side effect of the disorder is not decreased mobility or function but alienation. The psychological effects of the disorder far outweigh the physical symptoms. Physical therapy can certainly help, yet ma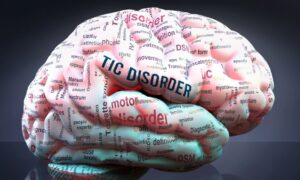 Many diseases have a cure, yet there are many more that do not. These include neurodegenerative diseases like Alzheimer's disease and disorders such as autism or Tourette syndrome. What is surprising is that the frequency of Tourette syndrome, or more generally tic disorders, has increased dramatically throughout the pandemic, especially for young teenage girls.
What Are Tic Disorders?
Being diagnosed with a tic disorder means that one involuntarily performs muscle movements or generates unwanted vocals. Transient tic disorder is the mildest version of this disease, where there are motor and vocal tics that occur many times daily, with the condition continuing for no longer than a year. Chronic tic disorder is when it lasts longer than a year.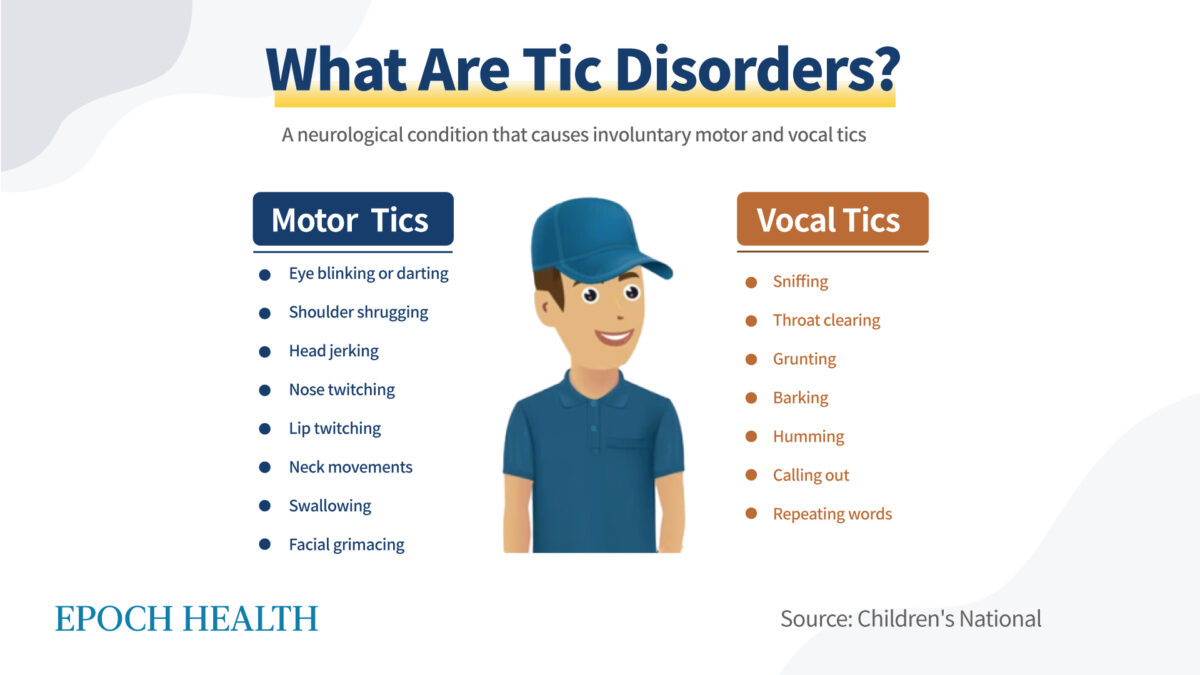 People with Tourette syndrome or persistent tic disorders have both motor and vocal tics and have had tic symptoms for at least one year. The disorders involve uncontrollable repetitive movements or unwanted sounds (tics), such as repeatedly blinking the eyes, shrugging shoulders, or blurting out offensive words. A very puzzling version of Tourette syndrome is when people swear involuntarily. Tourette syndrome, like most tic disorders, often starts during childhood.
Tic disorders are pretty mysterious in terms of their fundamental cause. For example, there are no pathogens that cause the disease, or no apparent physical sources of change. Also, why is swearing a central component of the disease rather than someone involuntarily saying nice things to others? However, despite some unknowns, we know some things about the disorder.
For one, the onset of the disorder usually occurs during early childhood, yet the full degree of the disease usually doesn't manifest until later. The condition can be present in up to 10 percent of children, though it usually disappears for most people in one or two years by simply outgrowing it. It is believed that the occurrence of tics is far greater than reported, as society commonly looks down upon the phenomenon of involuntary motor movements, which encourages the suppression of these symptoms in public or in front of others.
In general, tics differ from another common syndrome called attention deficit hyperactivity disorder, or ADHD. Both disorders display uncontrollable tendencies, but while tics are more repetitive, ADHD outbursts are more random and often more exaggerated.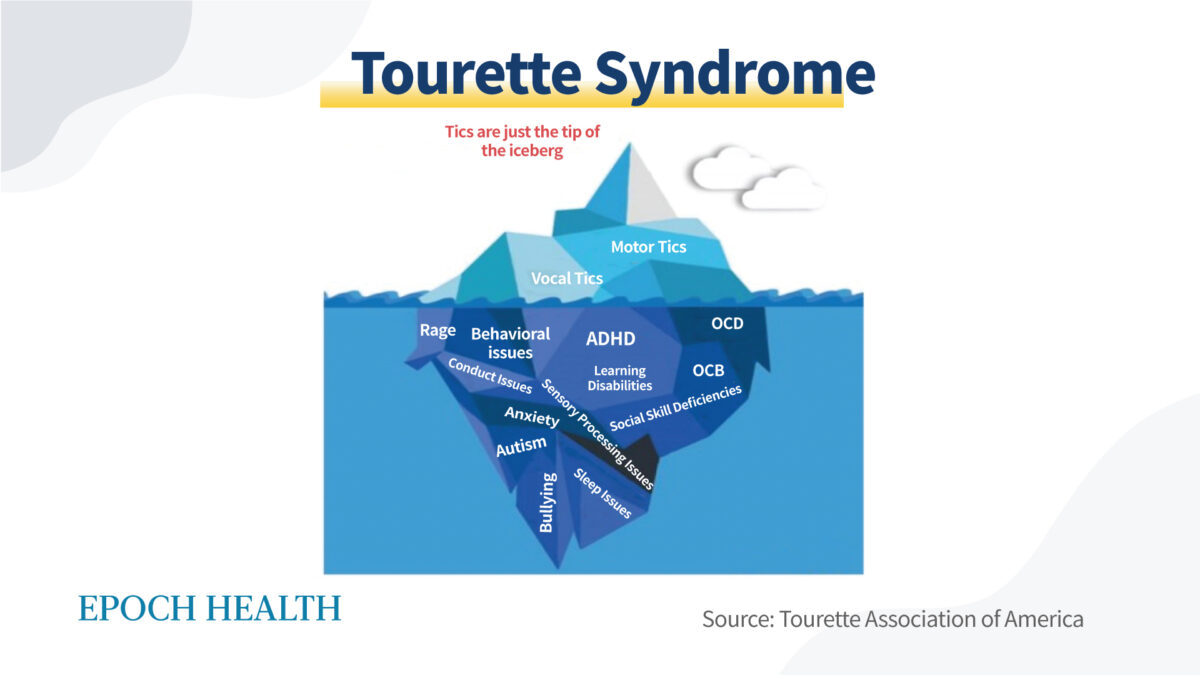 Usually, tic disorders occur more commonly in boys than girls, yet this trend saw an unsettling change during the pandemic lockdowns.
Increase in Tic Disorders During Pandemic and Correlation With School Closures
A study (pdf) conducted by the University of Nottingham analyzed the frequency of tics over the past few years and found that school closure was closely associated with the occurrence of tics in children and teenagers.
The researchers plotted the reported occurrence of "the first tic," usually a sign of symptom onset, against time and found a significant correlation between tic occurrence in children and teenagers. In the past, young boys (4 to 11 years old) usually had the highest incidence of tic disorders compared with young girls in the same age groups and teenagers (12 to 18 years old), which is a clear pattern in the five-year average data before the pandemic (see diagram below). However, it is a surprise that the tic disorder incidence rate for teenage girls (12 to 18 years old) had a significant jump and became even higher than that of young boys (4 to 11 years old).
Notably, the increase in tic disorders for teenage girls saw its most enormous surge during the third wave of school closures from December 2020 to March 2021.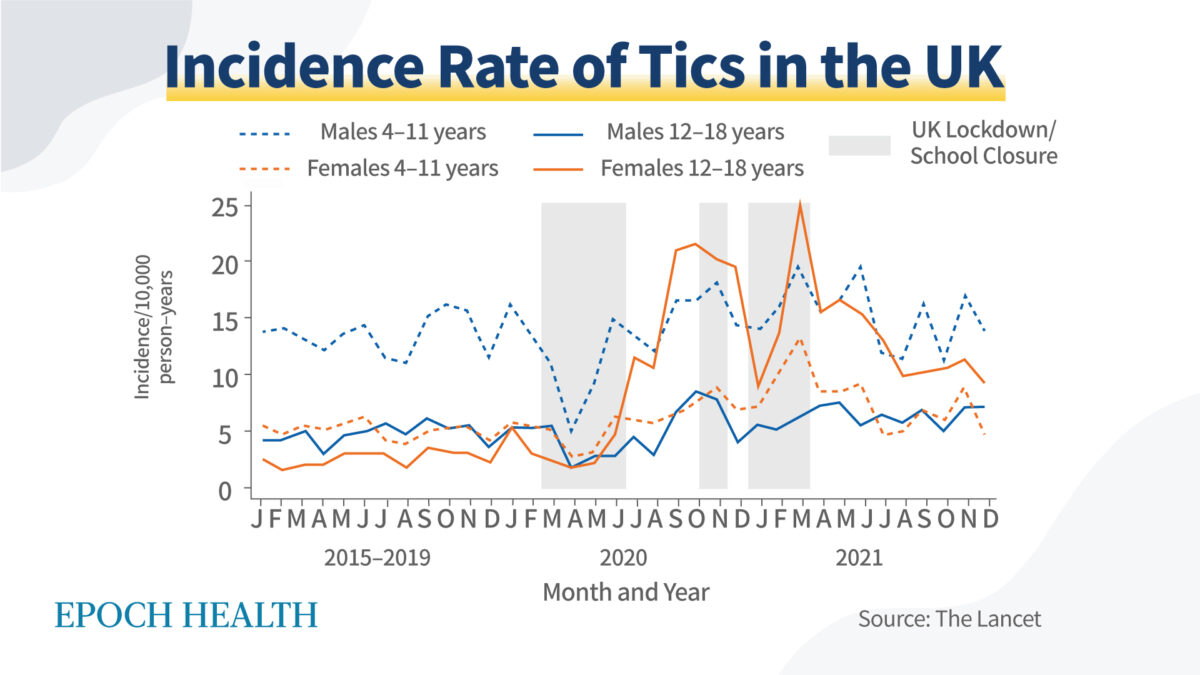 The scientific community has no particular explanation for this. It is thought that a variety of factors stand behind a tic disorder. Some speculate that it depends on the environment or the child's development, while others believe genetics play a significant role. Notwithstanding the fog around the disorder, tics may take a considerable toll on the child's self-esteem and negatively impact his or her development, so it is an issue not to be taken lightly.
How to Help With Tic Disorders
Usually, a doctor prescribes dopamine suppressants to a tic patient, which essentially reduces their energy. This is why many people choose not to take conventional medication and decide to live with their disorder.
This approach, however, is only for extreme cases. For most people with this disorder, support might be all they need to feel better. The main side effect of the disorder is not decreased mobility or function but alienation. The psychological effects of the disorder far outweigh the physical symptoms.
Physical therapy can certainly help, yet many don't realize that parents can play the most significant role in reducing the child's symptoms. The emotional support a parent can provide a child is incredibly potent and irreplaceable.
While tic disorders have a long history, the term is relatively new to medicine. The term also only correlates with the superficial manifestation of the syndrome.
According to traditional Chinese medicine, children may experience such symptoms due to an unexpected incident of being scared or shocked by something. In this kind of incident, one or more human-organ spirits might be scared to leave the body for a certain length of time. This may be a new concept to Western medicine. However, traditional medicine believes that spirits reside in the dimensional palaces of different main organs.
If a spirit (in Chinese terms, Hun or Po) leaves an organ or body system, people lose control of related bodily functions. In this spirit's place, the person's body might be utilized or possessed by another spirit, making it so that people cannot control unwanted tic vocals or movements. This is especially likely in the cases of those who cannot control their cursing.
In addition, tic disorders may well extend beyond what we know in this lifetime, meaning such disorders are manifestations from a past life. An intriguing method of treatment called past-life therapy (PLT) was applied to a group of patients with tic disorders and the results were documented by Dr. Ronald van der Maesen, who holds a doctorate in clinical psychology. In his case studies, he documents patients from all walks of life who suffered immensely from their tic disorders and sometimes turned to him as a last resort.
Therapy sessions would last an average of two hours and questionnaires were sent as a follow-up to patients one year after the last sessions, all of which concluded successfully. Experienced PLT therapists performed the therapy and the results appeared positive.
For example, a mother in the study whose son suffered from motor tics said he "is much better at controlling his angry moods, as well as his fears and compulsive acts." Another case involved a 52-year-old woman who remarked, "I am greatly indebted to this research project. I feel reborn. Due to medication, I was overweight. I have lost 25 kilos. I have a wonderful job. Thanks very much."
The effectiveness of PLT for these tic disorder patients indicated that some people's disorders might be related to their past life experiences. Through PLT, they have somehow become enlightened about the reasons behind their symptoms in this life. Many people might not believe in past lives and reincarnation. However, it's worth looking at the large volume of studies (1, pdf, pdf, pdf) on the correlation between birthmarks/birth defects and people's past lives experience revealed during past-life hypnosis or PLT sessions.
The prominent researcher in this field was professor Ian Pretyman Stevenson, a Canadian-born American psychiatrist and the founder and director of the Division of Perceptual Studies at the University of Virginia School of Medicine. He has many publications regarding this topic. These will be eye-opening reads for people who don't believe in past lives and reincarnation.
However, do we truly know what happens after our corporeal forms die? If we don't know anything about what comes after this life, why should we reject that we might have had a previous life, or the existence of reincarnation?
Views expressed in this article are the opinions of the author and do not necessarily reflect the views of The Epoch Times. Epoch Health welcomes professional discussion and friendly debate. To submit an opinion piece, please follow these guidelines and submit through our form here.