Manage Emotions Through Savoring Life
Allyson Pimentel in a recent meditation podcast reminds us to savour life and the opportunities it presents to experience positive emotions such as joy, appreciation and love. Allyson describes "savoring" as a form of mindfulness with a specific focus and purpose—in savoring we pay attention to the things that we enjoy and relish, lingering on the positive feelings that emerge spontaneously when we focus on what is good in our life. While savoring is pleasurable, it does not deny the reality of what is difficult in our life such as challenging emotions. However, this practice enables us to bring positivity to our life by paying attention to "what feels good, what provides relief".There are very clear benefits of savoring, including increased happiness, improved physical and mental health and better performance. Research has shown that both older people and younger students experience greater happiness through savoring, not only from savoring what is present in their life at the moment, but also what they have experienced in the past. Savoring can lead to optimism about the future, improved self-esteem and greater resilience in the face of stress. People who savour life bring appreciation and positivity to their relationships, enhance their performance through clearer focus and concentration, and gain greater access to their intuition and creativity—partly because they are not burdened or blinded by negative thoughts and an inherently, human negative bias. Guided Meditation Allyson encourages us at the outset to make ourselves comfortable in whatever posture we choose as a prelude to the experience of pleasure through the savoring of sensations. She begins the meditation practice by encouraging us to focus on a part of the body that brings ease or pleasure at the moment. It could be the firmness of the feet on the ground and the attendant sense of security, the tingling and warmth in fingers that are joined together or the sensation of our thighs pressing against the chair.  She also suggests that this savoring meditation can be taken outdoors and enhanced by the experience of nature—its beauty, sounds, diversity and smells. Once we find a bodily focus for the experience of ease, Allyson encourages us to bathe in the positive sensations associated with the pleasurable feelings. This may mean, for instance, paying sustained attention to the tingling in our joined fingers while feeling the sense of relaxation and calm as our breathing itself slows and we become free from our continuous focus on our thoughts. This process is fundamentally becoming grounded in the here-and-now experience of our pleasurable bodily sensations and bringing full awareness to their impact on us and our sense of ease and pleasure. Next, Allyson asks us to recall a recent event that we found pleasurable and a source of joy. It could be a recent interaction with someone new, an experience of competence when cooking or playing an instrument or any activity that we can recall as a source of pleasure. She suggests that we recapture the feelings of the moment of that activity and bathe in the feelings and attendant bodily sensations—did we find ourselves relaxing, appreciating what we have, sensing a connection, enjoying conversation or valuing someone's company and friendship? I found for this activity that I recalled an interaction with someone I had not met before who was interested in what I do and have done, who shared some of their own story and rapidly built rapport through a communicated sense of curiosity, interest and shared common experiences. It left me with a sense of warmth, strengthened self-esteem and feelings of connectedness. Allyson then asks us to choose another recent activity/event that was a source of pleasure and again recapture the feelings of joy and ease as we bring the activity/event into focus, bathing in our positive feelings and bodily sensations. For this second reflection, I recalled my recent experience of being able to play my tennis shots more consistently, to recapture shots I have been unable to play for a while and to feel more comfortable and at ease with my game. I bathed in my sense of restored competence, the unsolicited praise of my tennis partners, and the comments from my opponents expressing appreciation for the extended and challenging rallies. I recaptured my feelings of joy in being able to experience competence that has come from many years of playing and competing in tennis fixtures. This flowed into an overall appreciation of the ability to play tennis that has enabled me to play social games in France, England, New Zealand and New Guinea—a passport to engagement and connection with others wherever they reside. Reflection Savouring the people, events and things in our everyday life enables us in grow in mindfulness through being mindful of the many aspects of our life as they occur—it does not require formal meditation (although the capacity to savour can be enhanced by guided medi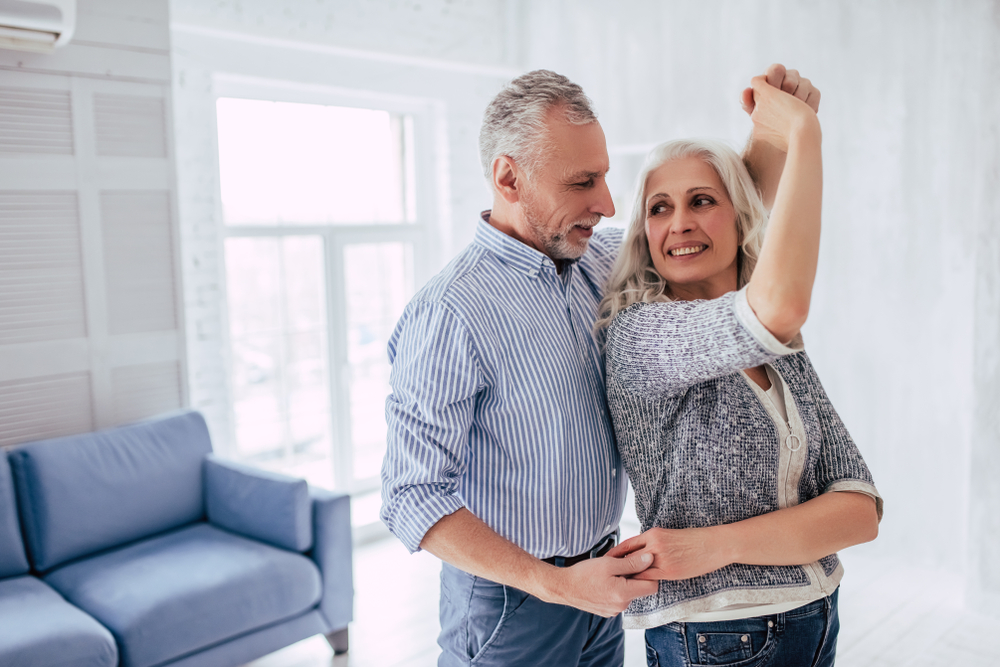 Allyson Pimentel in a recent meditation podcast reminds us to savour life and the opportunities it presents to experience positive emotions such as joy, appreciation and love. Allyson describes "savoring" as a form of mindfulness with a specific focus and purpose—in savoring we pay attention to the things that we enjoy and relish, lingering on the positive feelings that emerge spontaneously when we focus on what is good in our life. While savoring is pleasurable, it does not deny the reality of what is difficult in our life such as challenging emotions. However, this practice enables us to bring positivity to our life by paying attention to "what feels good, what provides relief".
There are very clear benefits of savoring, including increased happiness, improved physical and mental health and better performance. Research has shown that both older people and younger students experience greater happiness through savoring, not only from savoring what is present in their life at the moment, but also what they have experienced in the past. Savoring can lead to optimism about the future, improved self-esteem and greater resilience in the face of stress. People who savour life bring appreciation and positivity to their relationships, enhance their performance through clearer focus and concentration, and gain greater access to their intuition and creativity—partly because they are not burdened or blinded by negative thoughts and an inherently, human negative bias.
Guided Meditation
Allyson encourages us at the outset to make ourselves comfortable in whatever posture we choose as a prelude to the experience of pleasure through the savoring of sensations. She begins the meditation practice by encouraging us to focus on a part of the body that brings ease or pleasure at the moment. It could be the firmness of the feet on the ground and the attendant sense of security, the tingling and warmth in fingers that are joined together or the sensation of our thighs pressing against the chair. She also suggests that this savoring meditation can be taken outdoors and enhanced by the experience of nature—its beauty, sounds, diversity and smells.
Once we find a bodily focus for the experience of ease, Allyson encourages us to bathe in the positive sensations associated with the pleasurable feelings. This may mean, for instance, paying sustained attention to the tingling in our joined fingers while feeling the sense of relaxation and calm as our breathing itself slows and we become free from our continuous focus on our thoughts. This process is fundamentally becoming grounded in the here-and-now experience of our pleasurable bodily sensations and bringing full awareness to their impact on us and our sense of ease and pleasure.
Next, Allyson asks us to recall a recent event that we found pleasurable and a source of joy. It could be a recent interaction with someone new, an experience of competence when cooking or playing an instrument or any activity that we can recall as a source of pleasure. She suggests that we recapture the feelings of the moment of that activity and bathe in the feelings and attendant bodily sensations—did we find ourselves relaxing, appreciating what we have, sensing a connection, enjoying conversation or valuing someone's company and friendship? I found for this activity that I recalled an interaction with someone I had not met before who was interested in what I do and have done, who shared some of their own story and rapidly built rapport through a communicated sense of curiosity, interest and shared common experiences. It left me with a sense of warmth, strengthened self-esteem and feelings of connectedness.
Allyson then asks us to choose another recent activity/event that was a source of pleasure and again recapture the feelings of joy and ease as we bring the activity/event into focus, bathing in our positive feelings and bodily sensations. For this second reflection, I recalled my recent experience of being able to play my tennis shots more consistently, to recapture shots I have been unable to play for a while and to feel more comfortable and at ease with my game. I bathed in my sense of restored competence, the unsolicited praise of my tennis partners, and the comments from my opponents expressing appreciation for the extended and challenging rallies. I recaptured my feelings of joy in being able to experience competence that has come from many years of playing and competing in tennis fixtures. This flowed into an overall appreciation of the ability to play tennis that has enabled me to play social games in France, England, New Zealand and New Guinea—a passport to engagement and connection with others wherever they reside.
Reflection
Savouring the people, events and things in our everyday life enables us in grow in mindfulness through being mindful of the many aspects of our life as they occur—it does not require formal meditation (although the capacity to savour can be enhanced by guided meditations such as that provided by Allyson).
Our everyday life is full of opportunities to appreciate and express gratitude for the things that bring us joy and a sense of pleasure and relief—savouring can serve as an oasis amidst the busyness and challenges of life. Over time, we can develop a growing awareness of the sources of pleasure in our lives and enhance their positive impact on us and our relationships.
There is so much we can savour—the development of our children, friendships, our achievements and rewards, the joy of others, and life itself. Allyson quotes Adrienne Maree Brown, author of Pleasure Activism: The Politics of Feeling Good, who argues that there is freedom in savoring pleasure and that it "feels good to do good" in the world. Blair Christie, in her TED Talk "The Simple Act of Marveling", argues that this savoring activity can "take you on a journey that leads to action" that can change our world and the world at large. Marveling, she suggests, is a great source of grounding and stress release.
SimPure Y7 UV Countertop Reverse Osmosis Water Filtration Purification System, 4 Stage RO Water Filter, Bottleless Water Dispenser, 5: 1 Pure to Drain, BPA Free (No Installation Required)