Kowtowing to the CCP: Former Taiwan President Ma Doing It Again
Commentary Ma Ying-jeou, a former Taiwan President and former Kuomintang Party (KMT) Chairman, has a long history of kowtowing to the Chinese Communist Party (CCP). He plans to lead a KMT delegation to China with former aids and several dozen students. During the 12-day trip beginning on 27 March, he will visit five cities: Nanjing, Wuhan, Changsha, Chongqing, and Shanghai. This will be the first time a former Taiwanese/Republic of China (ROC) President has gone to Communist China since 1949. Nanjing and Sun Yat-Sen Visiting Nanjing is very significant because Dr. Sun Yat-Sen's mausoleum is located just outside the city, and where Ma sent his Mainland Affairs Council chairman, Wang Yu-chi, to visit in 2014, initiating new "government-to-government" exchanges. Ma could again use the memorial for significant political purposes since Sun Yat-Sen is viewed by the mainland Chinese and Taiwanese as the founder of the modern Chinese state after the fall of the Qing Dynasty. In 2015, six months before leaving office, Ma met with CCP leader Xi Jinping in Singapore, a trip that had been planned for over two years. Although no official statements were agreed upon, the leaders wanted to meet and discuss issues of common interest. Many Taiwanese and pro-democracy people were suspicious of the meeting, wondering what it would mean for Taiwan, given the CCP's intention to extend its control over the island, whether peacefully or by war. KMT Vice Chairman Andrew Hsia visited the so-called People's Republic of China (PRC) immediately following Speaker of the U.S. House of Representatives Nancy Pelosi's visit last summer and while missiles were flying over and around Taiwan. The KMT continues demonstrating that they have not changed their mindset of eventual "unification" with the PRC. Diplomatic Truce: Losing Diplomatic Recognition As a result of President Ma's election in 2008 and reelection in 2012, he and his party chose to decrease Taiwan's interest in countries that recognized Taiwan. Some reports even indicated that President Ma did not want to compete with the PRC and had signaled that he did not want to offend the PRC. Several news outlets reported that Ma had a "diplomatic truce" with the CCP, which stated that the CCP would not try to take more countries away from Taiwan as long as Ma showed progress (kowtowing to the CCP) toward "unification." This argument is reinforced by the fact that only one country derecognized Taiwan during Ma's KMT administration (2008-2016). The only country to flip during President Ma's rule was the African country of Gambia which flipped to support the PRC in 2013. Gambian President Yahya Jammeh did not coordinate his switch with Taiwan or the PRC, which was embarrassing for the CCP, KMT, and even Jammeh. Before Ma's administration, nine countries flipped to the PRC during the Democratic People's Party (DPP) President Chen Shui-bian administration (2000-2008): North Macedonia (2001), Liberia (2003), Vanuatu (2004), Dominica (2004), Senegal (2005), Grenada (2005), Chad (2006), Costa Rica (2007), and Malawi (2008). During DPP President Tsai Ing-wen's administration (2016-2024), nine countries have flipped their diplomatic ties to the PRC: São Tomé and Príncipe (2016), Panama (2017), Dominican Republic (2018), El Salvador (2018), Burkina Faso (2018), Kiribati (2019), Solomon Islands (2019), Nicaragua (2021), Honduras (2023). Taiwanese President Tsai Ing-wen (C) attends the television operations launch of TaiwanPlus, a government-backed English language news channel, in Taipei, Taiwan, on Oct. 3, 2022. (Ann Wang/Reuters) The CCP seems to try to escalate their use of political warfare to achieve diplomatic wins during non-KMT party governments, especially just before local and national elections when the DPP is in power (conducted on even-numbered years alternating between local and national elections). The CCP actions give the KMT political party ammunition to prove that the CCP prefers the KMT and that the KMT will ensure "calm" relations, just like a butcher tries to calm an animal before it is slaughtered. KMT Lies Continue Late last year, I published an article in Epoch Times about KMT Vice Chairman Andrew Hsia visiting the PRC during the so-called People's Liberation Army (PLA) military exercise in August 2022 as it practiced an invasion, strategic strike and blockade of Taiwan. This is what I wrote. "On Aug. 10, the KMT Vice Chairman Andrew Hsia (夏立言) visited the PRC immediately following Pelosi's visit and during the PLA military exercise surrounding Taiwan, which involved launching missiles over Taiwan's island and capitol, Taipei. Hsai, who traveled with former legislator Kao Su-po (高思博), a brother-in-law of KMT Chairman Eric Chu (朱立倫), claimed the visit's purpose was to meet Taiwanese businessmen and was not political. Nevertheless, Hsai and his delegation met several CCP officials, including PRC's Association for Relations Across the Taiwan Straits (ARATS, 海協會) C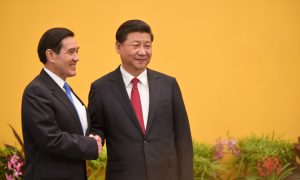 Commentary
Ma Ying-jeou, a former Taiwan President and former Kuomintang Party (KMT) Chairman, has a long history of kowtowing to the Chinese Communist Party (CCP). He plans to lead a KMT delegation to China with former aids and several dozen students. During the 12-day trip beginning on 27 March, he will visit five cities: Nanjing, Wuhan, Changsha, Chongqing, and Shanghai. This will be the first time a former Taiwanese/Republic of China (ROC) President has gone to Communist China since 1949.
Nanjing and Sun Yat-Sen
Visiting Nanjing is very significant because Dr. Sun Yat-Sen's mausoleum is located just outside the city, and where Ma sent his Mainland Affairs Council chairman, Wang Yu-chi, to visit in 2014, initiating new "government-to-government" exchanges. Ma could again use the memorial for significant political purposes since Sun Yat-Sen is viewed by the mainland Chinese and Taiwanese as the founder of the modern Chinese state after the fall of the Qing Dynasty.
In 2015, six months before leaving office, Ma met with CCP leader Xi Jinping in Singapore, a trip that had been planned for over two years. Although no official statements were agreed upon, the leaders wanted to meet and discuss issues of common interest. Many Taiwanese and pro-democracy people were suspicious of the meeting, wondering what it would mean for Taiwan, given the CCP's intention to extend its control over the island, whether peacefully or by war.
KMT Vice Chairman Andrew Hsia visited the so-called People's Republic of China (PRC) immediately following Speaker of the U.S. House of Representatives Nancy Pelosi's visit last summer and while missiles were flying over and around Taiwan. The KMT continues demonstrating that they have not changed their mindset of eventual "unification" with the PRC.
Diplomatic Truce: Losing Diplomatic Recognition
As a result of President Ma's election in 2008 and reelection in 2012, he and his party chose to decrease Taiwan's interest in countries that recognized Taiwan. Some reports even indicated that President Ma did not want to compete with the PRC and had signaled that he did not want to offend the PRC. Several news outlets reported that Ma had a "diplomatic truce" with the CCP, which stated that the CCP would not try to take more countries away from Taiwan as long as Ma showed progress (kowtowing to the CCP) toward "unification."
This argument is reinforced by the fact that only one country derecognized Taiwan during Ma's KMT administration (2008-2016). The only country to flip during President Ma's rule was the African country of Gambia which flipped to support the PRC in 2013. Gambian President Yahya Jammeh did not coordinate his switch with Taiwan or the PRC, which was embarrassing for the CCP, KMT, and even Jammeh.
Before Ma's administration, nine countries flipped to the PRC during the Democratic People's Party (DPP) President Chen Shui-bian administration (2000-2008): North Macedonia (2001), Liberia (2003), Vanuatu (2004), Dominica (2004), Senegal (2005), Grenada (2005), Chad (2006), Costa Rica (2007), and Malawi (2008).
During DPP President Tsai Ing-wen's administration (2016-2024), nine countries have flipped their diplomatic ties to the PRC: São Tomé and Príncipe (2016), Panama (2017), Dominican Republic (2018), El Salvador (2018), Burkina Faso (2018), Kiribati (2019), Solomon Islands (2019), Nicaragua (2021), Honduras (2023).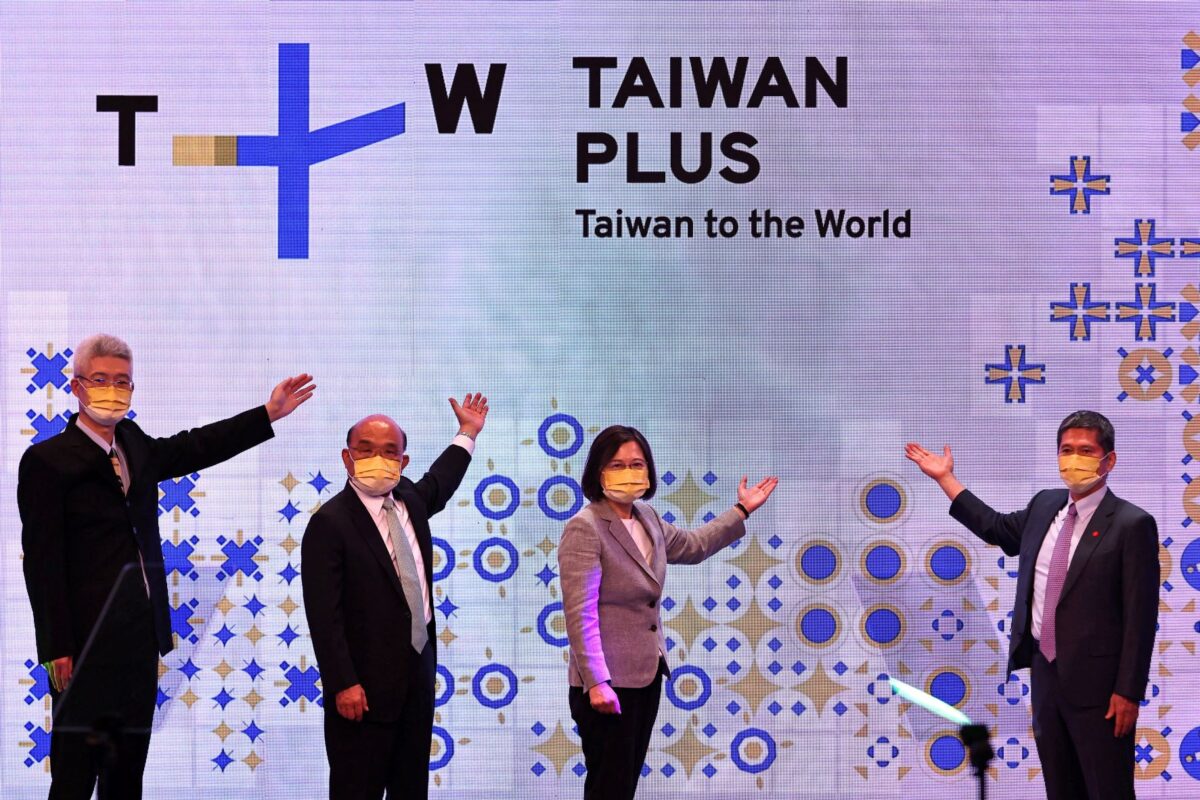 The CCP seems to try to escalate their use of political warfare to achieve diplomatic wins during non-KMT party governments, especially just before local and national elections when the DPP is in power (conducted on even-numbered years alternating between local and national elections). The CCP actions give the KMT political party ammunition to prove that the CCP prefers the KMT and that the KMT will ensure "calm" relations, just like a butcher tries to calm an animal before it is slaughtered.
KMT Lies Continue
Late last year, I published an article in Epoch Times about KMT Vice Chairman Andrew Hsia visiting the PRC during the so-called People's Liberation Army (PLA) military exercise in August 2022 as it practiced an invasion, strategic strike and blockade of Taiwan. This is what I wrote.
"On Aug. 10, the KMT Vice Chairman Andrew Hsia (夏立言) visited the PRC immediately following Pelosi's visit and during the PLA military exercise surrounding Taiwan, which involved launching missiles over Taiwan's island and capitol, Taipei. Hsai, who traveled with former legislator Kao Su-po (高思博), a brother-in-law of KMT Chairman Eric Chu (朱立倫), claimed the visit's purpose was to meet Taiwanese businessmen and was not political. Nevertheless, Hsai and his delegation met several CCP officials, including PRC's Association for Relations Across the Taiwan Straits (ARATS, 海協會) Chairman Zhang Zhijun (張志軍), and Taiwan Affairs Office Deputy Director Chen Yuanfeng (陳元豐).
The Taiwan government's Mainland Affairs Council (MAC) heavily criticized the visit, especially when the PLA military was conducting offensive military exercises that demonstrated their intent to use violence to change the political situation in Taiwan. The MAC stated: 'We believe that the KMT trip to mainland China has unsettled Taiwanese society, divided domestic will of unity, and sent wrong signals that mislead the international community to the serious detriment of the nation's overall interests.'"
Andrew Hsia went on another 10-day PRC tour in February 2023 and met with the CCP's Taiwan Affairs Office Director Song Tao (宋濤) in Beijing on Feb. 9, 2023. He continued to promote the "1992 consensus," which subordinates Taiwan to CCP rule.
The above are only a few examples of a KMT leader kowtowing to the CCP.
When Ma Goes to the PRC
Here are some questions to consider about Ma and the KMT from another colleague:
Will Ma say, while in Communist China, he was the President of the Republic of China or Taiwan?
Why do Ma and Andrew Hsia fly on Air China, the PRC flag carrier, instead of Taiwan's China Airline?
Ma was born in Hong Kong, raised in Taiwan, and has never been to the PRC. How can he find Chinese ancestors to worship during his trip?
Is this a gimmick to promote the idea that Taiwan is part of the PRC?
Ma will likely have an opportunity to meet with senior CCP officials (perhaps a chance meeting with his old friend Mr. Xi, whom he met in Singapore in 2015) and take full political advantage of the encounters. Ma's actions are dangerous for the Taiwanese and Taiwan's freedom and democracy.
Taiwan Citizens, Beware!
What new offers and compromises will Ma propose to his CCP interlocutors when he goes to China? Even though Ma claims the visit is not political, there are only so many times that people will believe the KMT lies.
Some of my colleagues have postulated that Ma's trip to China sets the conditions for him to be the PRC Governor of Taiwan Province after PLA annexation or perhaps the Special Adviser to Chairman Xi Jinping on Taiwan issues or, worse, the leader of the Taiwanese Provincial Cultural Revolution.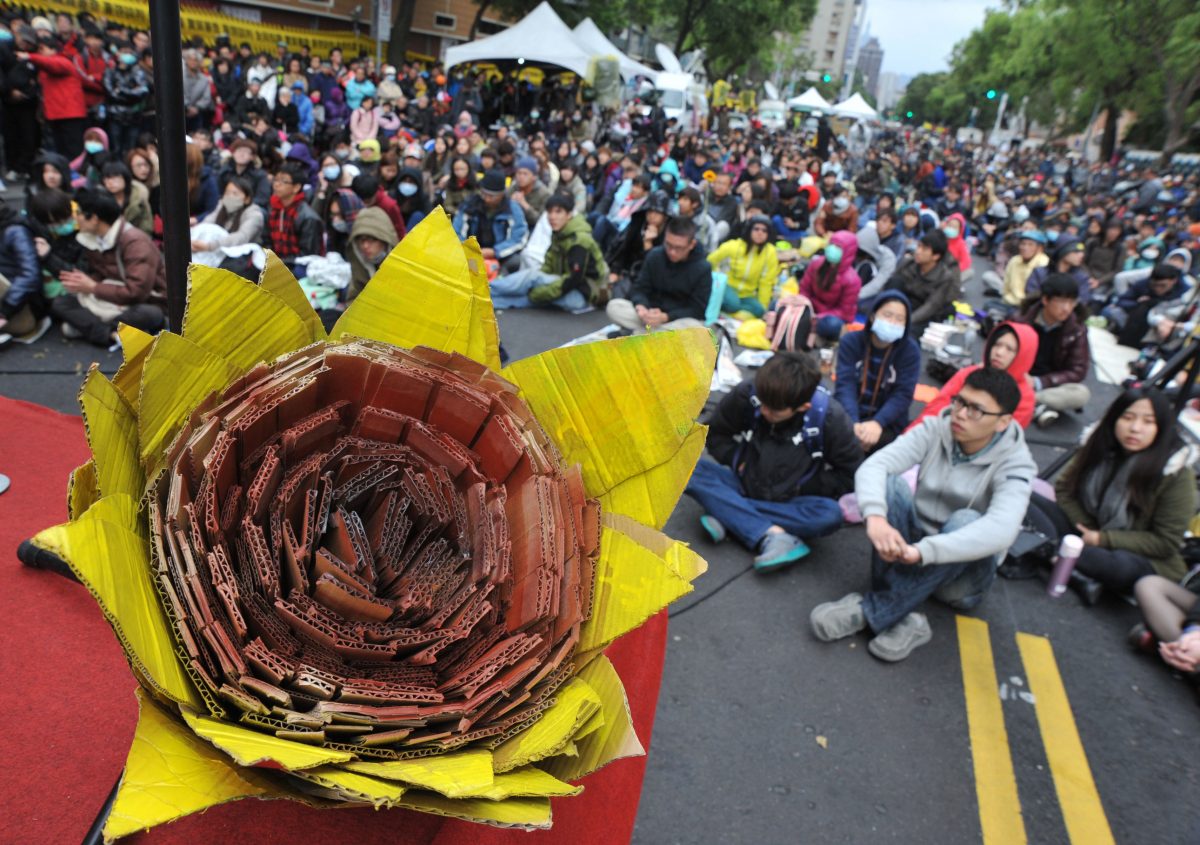 Taiwanese, especially young and middle-aged adults, are wary of Ma and his possible treasonous actions. They recall that in 2014, students and others fearing CCP control of Taiwan's economy protested a proposed Ma trade deal with Beijing. The "Sunflower Movement" protests drew over 200,000 people and a 24-day occupation of Taiwan's Parliament until Ma backed down.
Keep Taiwan Free From Communist China's Enslavement
The world watched Hong Kong lose its democracy and freedoms and did little to stop it. But Taiwanese hearts were elated when the West and many other countries helped Ukraine amid Russian aggression.
Taiwan's future under Chinese Communist rule will be between conditions in occupied Hong Kong, East Turkestan (Xinjiang), and Tibet. If Taiwan falls (God forbid), Taiwan's future under CCP rule could become as dangerous and brutal as it is in East Turkestan, where people are treated as a commodity: part of an extensive industrial, commercial forced organ harvesting program, enslaved for cheap labor, and where women are forced to marry mainland Chinese.
Hope and Faith
I hope the world's nations work hard to support Taiwan's freedom and democracy and will do all that can be done to deter the CCP, just as they have done for Ukraine, and, if necessary, resist the CCP's planned occupation of Taiwan. I know that the Taiwanese people will do the same.
Final Note
Although the Chinese Communists will deny Sun Yat-Sen was pro-democracy, the following quote affirms that he did.
"Which, autocracy or democracy, is really better suited to modern China? If we base our judgment upon the intelligence and the ability of the Chinese people, we come to the conclusion that the sovereignty of the people [democracy] would be far more suitable for us." ("The Principle of Democracy," Lecture One (pdf) delivered on March 9, 1924).
Views expressed in this article are the opinions of the author and do not necessarily reflect the views of The Epoch Times.