Key 'Russian bots' claim was false – Twitter documents
Internal documents show Twitter was aware that media and Democrats falsely claimed Russia was behind the Nunes Memo push, but chose silence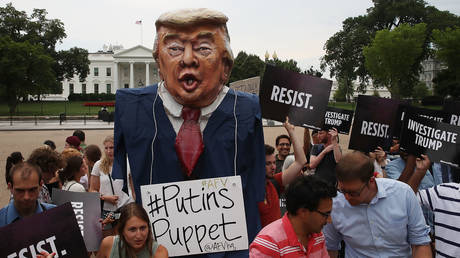 Key 'Russian bots' claim was false – Twitter documents
As media and Democrats labeled organic content Kremlin propaganda, the platform chose silence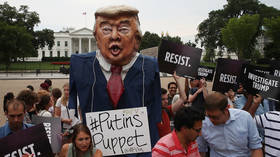 Twitter executives knew that several hashtags denounced by leading congressional Democrats and corporate media as "Russian disinformation" were a product of authentic Americans, but chose not to say so in public, journalist Matt Taibbi revealed on Thursday.
"Twitter Files," internal company documents provided by the company's new owner, Elon Musk, since early December. Evidence published so far shed light on the censorship of key stories ahead of the 2020 presidential election, FBI pressure, direct White House interference on Covid-19 matters, and the banning of Donald Trump – the sitting US president at the time.
revelations concern the events of January and February 2018 and the memo by Republican Congressman Devin Nunes of California detailing how the FBI used the "Steele Dossier" to spy on Trump's campaign and presidency. Democrats and major media outlets denounced Nunes in what Taibbi described as "oddly identical language," while attributing the calls to #ReleaseTheMemo to "Russian bots" and "trolls."
claiming that #ReleaseTheMemo "gained the immediate attention and assistance of social media accounts linked to Russian influence operations."
letter denouncing as "reprehensible that Russian agents have so eagerly manipulated innocent Americans."
"found no evidence, as in zero, that Russians were anywhere near this story," Taibbi wrote on Substack. Trust and Safety chief Yoel Roth personally reviewed the accounts that started the hashtag and found "none of them show any signs of affiliation to Russia."
The engagement was "overwhelmingly organic" and driven by prominent real people, Roth found. He also noted that Schiff, Feinstein and Blumenthal all pointed to the same source – the "Hamilton68 dashboard," run by an outfit calling itself the Alliance for Securing Democracy (ASD). "All the swirl is based on Hamilton," he wrote.
realized that Democrats weren't looking for solutions, but were just using the Russia accusation to push them further. One executive even compared it to the children's book 'If You Give a Mouse a Cookie'.
continue blaming "Russian bots" for any problems in US society – government shutdowns, school shootings, gun control, etc.
"By spreading the Russia collusion hoax, they instigated one of the greatest outbreaks of mass delusion in US history," Nunes told Taibbi when reached for comment, referring to the Democrats.
confirmed its findings in his report, published in December 2019.