Japanese Companies Assess Cost of Decoupling From China's Supply Chain
More Japanese companies are considering weaning themselves from Chinese supply chains after more than 2,000 of them have withdrawn from China since COVID-19.Some 26 percent of Japan's total imports came from China in 2020, and while Japan may still have close economic ties with China, tensions between Washington and Beijing amid international tensions have forced Japanese companies to start considering the risks involved. Japanese auto giant Honda this summer began a major supply chain restructuring project to explore the possibility of manufacturing passenger cars and motorcycles with as few Chinese-made parts as possible, Nikkei Asia reported. The company is estimating sourcing costs from other regions, such as Southeast Asia. According to the report, Honda is currently not advocating decoupling from China, but it is drawing up emergency plans for associated risks for example in the case of military conflict over Taiwan. Honda holds over 30 percent of its global auto sales in China, the world's largest market for cars and other vehicles. Domestic Production Costs According to Owls Consulting Group, a Tokyo-based supply chain research firm, if 80 major products such as household appliances and automobiles were to stop being imported from China and instead be produced domestically or sourced from other regions, the cost would increase by 13.7 trillion yen (about $90 billion) annually. Passed on to individual products, it could increase the average price of personal computers in Japan by 50 percent and smartphones by 20 percent. A customer departs an Apple store after people queued up for the launch of the new iPhone 14 in Tokyo on Sept. 16, 2022. (Richard A. Brooks/AFP via Getty Images) Xia Yifan, a China expert, believes that Japan's military strength cannot deter the Chinese Communist Party (CCP), so it has to rely on the United States. "Strategically, Japan should decisively disassociate itself from the CCP, otherwise it will be harmed," Xia told The Epoch Times. "However, it may be difficult to bear the economic hazards of disconnecting all at once." "For the sake of Japan's security, it is the responsibility of the Japanese government to draw up and legalize a roadmap for gradual de-coupling, which is easier than amending the constitution." Since the COVID-19 pandemic, 2,292 Japanese companies have withdrawn from China, of which 2,176 have withdrawn, or their whereabouts are unknown, while 116 have gone bankrupt. There were 12,706 Japanese companies operating in China as of June 2022, the lowest in the past decade. In 2020, there were 940 fewer companies compared with 14,394 in 2012. Shanghai alone saw more than 200 fewer companies compared with 2020. In a 2021 survey by Japan's Cabinet Office, 3,000 Japanese aged 18 and over were asked how close they felt to China. Only 20 percent of respondents in all age groups said they felt close to China, while 79 percent said they did not. Follow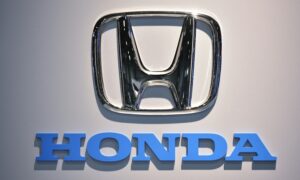 More Japanese companies are considering weaning themselves from Chinese supply chains after more than 2,000 of them have withdrawn from China since COVID-19.
Some 26 percent of Japan's total imports came from China in 2020, and while Japan may still have close economic ties with China, tensions between Washington and Beijing amid international tensions have forced Japanese companies to start considering the risks involved.
Japanese auto giant Honda this summer began a major supply chain restructuring project to explore the possibility of manufacturing passenger cars and motorcycles with as few Chinese-made parts as possible, Nikkei Asia reported.
The company is estimating sourcing costs from other regions, such as Southeast Asia. According to the report, Honda is currently not advocating decoupling from China, but it is drawing up emergency plans for associated risks for example in the case of military conflict over Taiwan.
Honda holds over 30 percent of its global auto sales in China, the world's largest market for cars and other vehicles.
Domestic Production Costs
According to Owls Consulting Group, a Tokyo-based supply chain research firm, if 80 major products such as household appliances and automobiles were to stop being imported from China and instead be produced domestically or sourced from other regions, the cost would increase by 13.7 trillion yen (about $90 billion) annually. Passed on to individual products, it could increase the average price of personal computers in Japan by 50 percent and smartphones by 20 percent.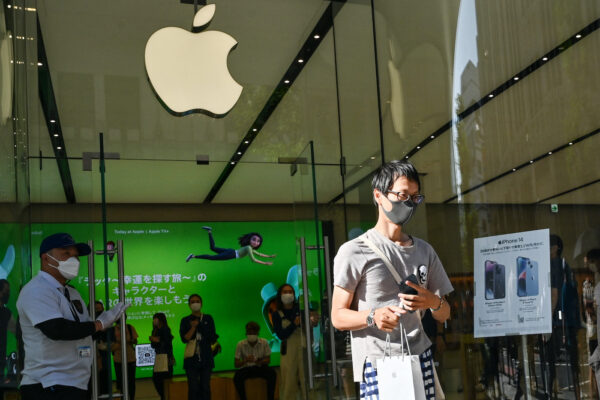 Xia Yifan, a China expert, believes that Japan's military strength cannot deter the Chinese Communist Party (CCP), so it has to rely on the United States.
"Strategically, Japan should decisively disassociate itself from the CCP, otherwise it will be harmed," Xia told The Epoch Times. "However, it may be difficult to bear the economic hazards of disconnecting all at once."
"For the sake of Japan's security, it is the responsibility of the Japanese government to draw up and legalize a roadmap for gradual de-coupling, which is easier than amending the constitution."
Since the COVID-19 pandemic, 2,292 Japanese companies have withdrawn from China, of which 2,176 have withdrawn, or their whereabouts are unknown, while 116 have gone bankrupt.
There were 12,706 Japanese companies operating in China as of June 2022, the lowest in the past decade. In 2020, there were 940 fewer companies compared with 14,394 in 2012. Shanghai alone saw more than 200 fewer companies compared with 2020.
In a 2021 survey by Japan's Cabinet Office, 3,000 Japanese aged 18 and over were asked how close they felt to China. Only 20 percent of respondents in all age groups said they felt close to China, while 79 percent said they did not.