Iran, Washington, and the Magical Theater of Nuclear Weapons
Iran already has nuclear weapons capability, and possibly operational nuclear warheads and delivery systems and protocols. So why do successive U.S. administrations keep insisting that the United States will not permit Iran to acquire "a nuclear weapon?"Part of the reason lies in the belief that until the presence of nuclear weapons (in Iran or any other state) is demonstrated and acknowledged then it can be constrained by conveying deterrent power and prestige to the holder. The most potent aspects of nuclear weapons—in the 21st century is largely a show of military effectiveness rather than as counter-city weapons—are the prestige and deterrence capability conferred on holders. Successive U.S. administrations attempted to deny that North Korea (DPRK) had acquired nuclear weapons technology, and then actual nuclear weapons, although it was clear that this threshold had long been passed. My own online journal, Defense & Foreign Affairs reported on July 31, 1994, that the DPRK had already deployed nuclear weapons. It was not until October 9, 2006, that then-President George W. Bush Administration was forced to acknowledge—because Pyongyang carried out a demonstration detonation, which Japan, Russia, and others recognized—that the DPRK had nuclear weapons capability, even though it had known for some time that North Korea had already tested and deployed actual operational nuclear weapons. The DPRK took some risks in going public with its capability, but it proved the hollowness of repeated United States claims that "the U.S. would never allow North Korea to obtain nuclear weapons." Washington has said the same thing about Iran's nuclear capabilities. As recently as June 27, 2022, U.S .National Security Adviser Jake Sullivan said: "The United States' view is straightforward and has been now for quite some time, which is that we're determined to ensure that Iran does not acquire a nuclear weapon." And yet Iran first obtained former Soviet Union nuclear weapons in 1991, and had actually tested—in North Korea—an Iranian-designed nuclear weapon in 2007. By the end of 1991, Iran had all (or virtually all) the components needed to make three operational nuclear weapons: aerial bombs and/or surface-to-surface missile (SSM) warheads. Defense & Foreign Affairs had learned from highly-reliable sources that the weapons were assembled from parts bought in the ex-Soviet Muslim republics. These weapons could have been operational as early as February to April 1992. On March 11, 2009, the U.S. Director of National Intelligence (DNI), Adm. Dennis Blair, said in testimony before the U.S. Senate Armed Services Committee that the United States could not "rule out that Iran has acquired from abroad or will acquire in the future a nuclear weapon or enough fissile material for a weapon." This was the closest the U.S. Government had come to confirming that Iran had, indeed, acquired nuclear weapons. On December 10, 2007, "Defense & Foreign Affairs" noted (before Iran had tested its own nuclear weapon in North Korea) that initial Iranian nuclear weapons came from ex-Soviet black market stocks in Kazakhstan, and that Iran later acquired additional nuclear weapons from Ukraine and North Korea. Significantly, when U.S. officials were claiming that North Korea did not have a proven nuclear weapons capability, defector reports and reports from Pakistan indicated that the Pakistani nuclear weapons tests in 1998 included tests of DPRK technologies. Subsequently, it was clear that, although there had been no direct links between the Pakistani and Iranian nuclear programs, the common link was the DPRK, which worked closely with the Iranian nuclear weapons development program. A test-fire of a nuclear-capable Hwasong-17 intercontinental ballistic missile (ICBM), at an undisclosed location in North Korea, on March 24, 2022. (Korean Central News Agency/Korea News Service via AP) So it was already clear that the United States was aware of (but could not publicly acknowledge) the existence of Iranian nuclear weapons when the Barack Obama Administration entered the original 2015 Joint Comprehensive Plan of Action (JCPOA) talks and agreement. Moreover, by that time, both the DPRK and Iran had jointly developed comprehensive nuclear warfighting doctrines and capabilities, including—in each state—a robust command and control system to enable each country to survive a retaliatory strike on their territory, and to be able to launch a second strike against their enemy. Fast Forward to 2022 Talks between Iranian and European Union officials, to revive the JCPOA to limit Iranian nuclear development, ended inconclusively on June 29, 2022. These talks, in fact, had been openly acknowledged as talks in which the U.S. government was involved, although Iranian officials—particularly under the current, ultra-hardline government of President Ebrahim Raisi—were reluctant to meet openly with U.S. officials. The talks were largely "inconclusive" because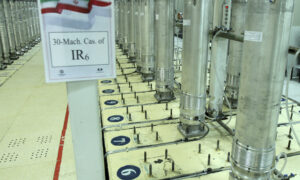 Iran already has nuclear weapons capability, and possibly operational nuclear warheads and delivery systems and protocols. So why do successive U.S. administrations keep insisting that the United States will not permit Iran to acquire "a nuclear weapon?"
Part of the reason lies in the belief that until the presence of nuclear weapons (in Iran or any other state) is demonstrated and acknowledged then it can be constrained by conveying deterrent power and prestige to the holder. The most potent aspects of nuclear weapons—in the 21st century is largely a show of military effectiveness rather than as counter-city weapons—are the prestige and deterrence capability conferred on holders.
Successive U.S. administrations attempted to deny that North Korea (DPRK) had acquired nuclear weapons technology, and then actual nuclear weapons, although it was clear that this threshold had long been passed. My own online journal, Defense & Foreign Affairs reported on July 31, 1994, that the DPRK had already deployed nuclear weapons. It was not until October 9, 2006, that then-President George W. Bush Administration was forced to acknowledge—because Pyongyang carried out a demonstration detonation, which Japan, Russia, and others recognized—that the DPRK had nuclear weapons capability, even though it had known for some time that North Korea had already tested and deployed actual operational nuclear weapons.
The DPRK took some risks in going public with its capability, but it proved the hollowness of repeated United States claims that "the U.S. would never allow North Korea to obtain nuclear weapons."
Washington has said the same thing about Iran's nuclear capabilities. As recently as June 27, 2022, U.S .National Security Adviser Jake Sullivan said: "The United States' view is straightforward and has been now for quite some time, which is that we're determined to ensure that Iran does not acquire a nuclear weapon."
And yet Iran first obtained former Soviet Union nuclear weapons in 1991, and had actually tested—in North Korea—an Iranian-designed nuclear weapon in 2007. By the end of 1991, Iran had all (or virtually all) the components needed to make three operational nuclear weapons: aerial bombs and/or surface-to-surface missile (SSM) warheads. Defense & Foreign Affairs had learned from highly-reliable sources that the weapons were assembled from parts bought in the ex-Soviet Muslim republics. These weapons could have been operational as early as February to April 1992.
On March 11, 2009, the U.S. Director of National Intelligence (DNI), Adm. Dennis Blair, said in testimony before the U.S. Senate Armed Services Committee that the United States could not "rule out that Iran has acquired from abroad or will acquire in the future a nuclear weapon or enough fissile material for a weapon." This was the closest the U.S. Government had come to confirming that Iran had, indeed, acquired nuclear weapons. On December 10, 2007, "Defense & Foreign Affairs" noted (before Iran had tested its own nuclear weapon in North Korea) that initial Iranian nuclear weapons came from ex-Soviet black market stocks in Kazakhstan, and that Iran later acquired additional nuclear weapons from Ukraine and North Korea.
Significantly, when U.S. officials were claiming that North Korea did not have a proven nuclear weapons capability, defector reports and reports from Pakistan indicated that the Pakistani nuclear weapons tests in 1998 included tests of DPRK technologies. Subsequently, it was clear that, although there had been no direct links between the Pakistani and Iranian nuclear programs, the common link was the DPRK, which worked closely with the Iranian nuclear weapons development program.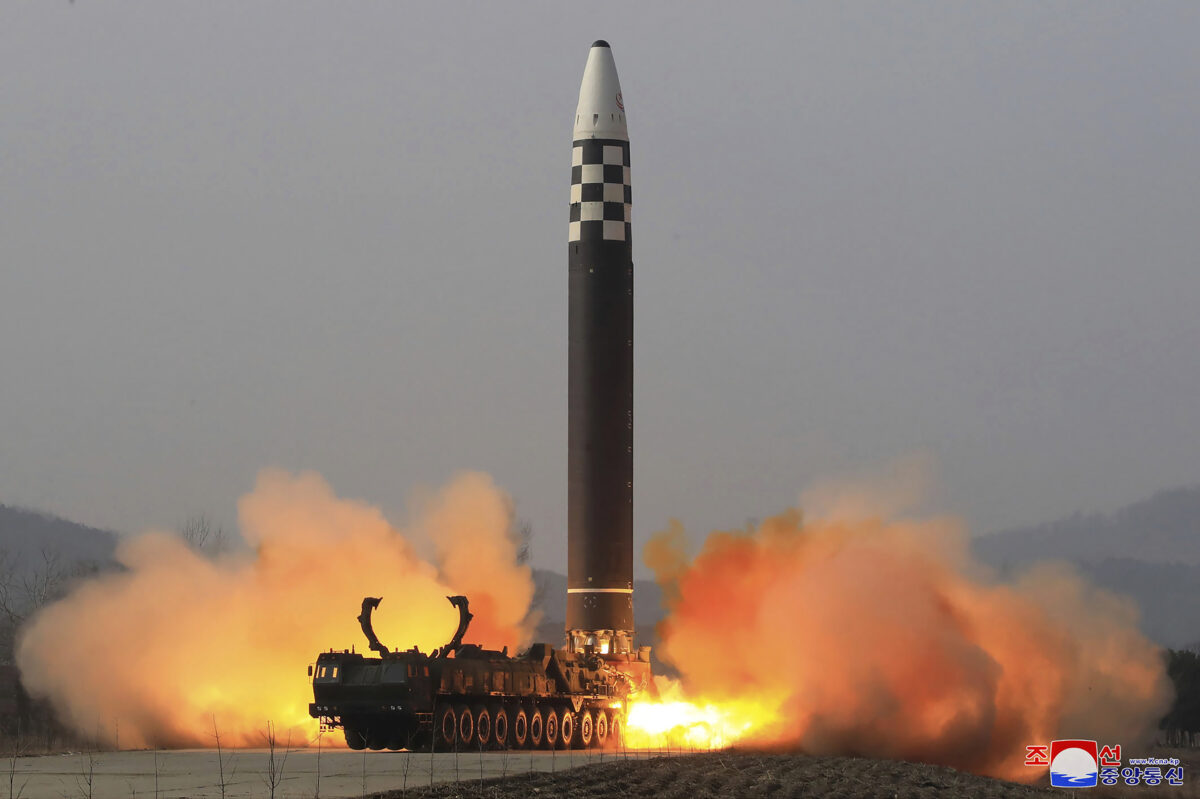 So it was already clear that the United States was aware of (but could not publicly acknowledge) the existence of Iranian nuclear weapons when the Barack Obama Administration entered the original 2015 Joint Comprehensive Plan of Action (JCPOA) talks and agreement. Moreover, by that time, both the DPRK and Iran had jointly developed comprehensive nuclear warfighting doctrines and capabilities, including—in each state—a robust command and control system to enable each country to survive a retaliatory strike on their territory, and to be able to launch a second strike against their enemy.
Fast Forward to 2022
Talks between Iranian and European Union officials, to revive the JCPOA to limit Iranian nuclear development, ended inconclusively on June 29, 2022. These talks, in fact, had been openly acknowledged as talks in which the U.S. government was involved, although Iranian officials—particularly under the current, ultra-hardline government of President Ebrahim Raisi—were reluctant to meet openly with U.S. officials.
The talks were largely "inconclusive" because Iran had by now learned that it could withstand U.S. pressures. The various U.S. sanctions against Iran and Iranian officials had left the ruling clerics unscathed, even if the country had become impoverished by them. Even a major new round of anti-clerical protests in literally every city and rural town of Iran during the first half of 2022 had failed to shake the clerics, while the Russia-Ukraine war had served only to protect the clerics. Iran was now within the new Eurasian bloc with Russia and the People's Republic of China (PRC).
It had become even more immune to political and military pressure than in the past 43 plus years since the collapse of the Shah's Government in 1979.
So where does Iran go from here, particularly with its nuclear weapons and nuclear energy programs?
First, it is clear that both economic and covert warfare programs have limited the ability of Iran to bring its nuclear weapons program into overt operational status.
Second, Iran does run the risk of Israeli military strikes against any elements of the nuclear industrial capability that can be observed and reached, and a successful Israeli strike would cause major embarrassment to the clerical leadership at a time when the Iranian population is increasingly ready to pull it down, if given the chance.
Third, Moscow and Beijing are now the major pressures on Tehran not to go public with the nuclear program, given that it could destabilize the new Eurasian bloc by attracting separate Western/United States hostility.
Fourth, Iran's nuclear weapons do not give it added warfighting capabilities unless it wished to escalate fighting with Israel to an Armageddon status, and there is no evidence that the clerics have prioritized ideology over survival. An Iranian nuclear first strike would ensure an Israeli nuclear counter-strike which would ensure an overwhelming level of public hatred against the clerics.
For now, the clerics' leverage lies in torturing the United States through negotiations. They have some nuclear weapons. So what?
Views expressed in this article are the opinions of the author and do not necessarily reflect the views of The Epoch Times.