Investigate Allegations That China Interfered in 2021 Election to Return Liberals to Office: MPs
Conservative MPs want an investigation into allegations that China used an elaborate strategy to enable the return of a minority Liberal government in the 2021 federal election. A Globe and Mail article published Feb. 17 cites secret documents from the Canadian Security Intelligence Service (CSIS) showing how China executed a sophisticated strategy to achieve two goals: ensure the Liberals were returned to office, but only with another minority government to keep their power in check, and the defeat of certain Conservative candidates that Beijing deemed unfriendly to China. Beijing instructed its diplomats and other proxies—including some Chinese-language media—to propagate the idea that Conservative MPs were too critical of China, and that, once elected, they would follow the lead of former U.S. President Donald Trump and ban Chinese students from certain universities or education programs, the article said. "This will threaten the future of the voters' children, as it will limit their education opportunities," a Chinese Consulate official said, according to the CSIS report as reported by the Globe. "The Liberal Party of Canada is becoming the only party that the PRC can support," the official added. Bloc Québécois and Conservative MPs raised the Globe report in Parliament on Feb. 17. Conservative MP Tom Kmiec criticized the Liberal government's inaction on foreign interference in Canada. Kmiec said the Globe report contains "information to wage a ground war on our democracy in our elections." "They report a Conservative MP was targeted for daring to champion to establish a foreign agent registry to plug a national security hole. This government's broken, hasn't done anything. Did the Prime Minister turn a blind eye to foreign interference because he stood to gain from it politically?" Conservative MP Tom Kmiec rises during question period in the House of Commons on Parliament Hill in Ottawa on March 26, 2021. (The Canadian Press/Sean Kilpatrick) Bloc Quebecois MP René Villemure rises in the House of Commons in Ottawa on Nov. 29, 2021. (The Canadian Press/Adrian Wyld) Bloc MP René Villemure said the information from the CSIS documents is "very concerning." "The real problem is the facility with which foreign powers could manipulate our elections. We need to take action with transparency," he said. "But instead, for months the [Liberal] government has been denying everything and hiding the truth. Will this government finally take the threat seriously?" In response, Liberal MP Jennifer O'Connell, who is the parliamentary secretary to the minister of intergovernmental affairs, infrastructure, and communities, argued that the government has taken action on foreign interference. "Our government has been clear from the beginning that foreign interference is a serious threat to this country. It's precisely why we've taken action," she said, citing measures including the creation of the National Security and Intelligence Committee of Parliamentarians and tighter rules on third-party funding. "We will work to improve our democratic insecure institutions and secure them while Conservatives play politics." Minister of Emergency Preparedness Bill Blair also defended his government's response to foreign threats, saying that he had in December 2020 warned MPs about foreign interference, particularly the threat posed by China. "This government has been alert to that threat and has taken action to protect our institutions," Blair said. Investigation Conservative MP Raquel Dancho called for an investigation into the allegations in the Globe article. "Today the Globe & Mail reported that CSIS documents confirm "Chinese diplomats and their proxies backed the re-election of Justin Trudeau's Liberals," she wrote on Twitter on Feb. 17. "Parliament must investigate these reports thoroughly and transparently," Dancho said. "These documents make it all the more troubling that the PM told Canadians he has not been briefed on the specifics of a deliberate, coordinated campaign to re-elect his government." A Nov. 7, 2022, Global News report alleged that CSIS warned Trudeau and several cabinet ministers, in a series of briefings and memos starting January that year, about CCP interference in Canada that included "covert funding to influence election outcomes." The report said that the briefings alleged that China has provided funding to 11 candidates during the 2019 federal election. Trudeau has said that he wasn't briefed about "any federal candidates receiving any money from China." Dancho's comments echo that of several other Conservative MPs. "CSIS documents prove China had influence in Canada's 2021 election," MP Leslyn Lewis wrote on social media. "Trudeau knew about this foreign interference 8 weeks before the election, and didn't act." "The most shocking part is that the Prime Minister and his Ministers knew this was ongoing and decided to do nothing," MP John Williamson said on Facebook, where he post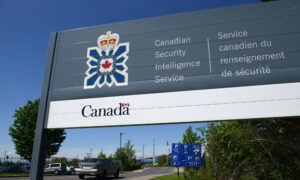 Conservative MPs want an investigation into allegations that China used an elaborate strategy to enable the return of a minority Liberal government in the 2021 federal election.
A Globe and Mail article published Feb. 17 cites secret documents from the Canadian Security Intelligence Service (CSIS) showing how China executed a sophisticated strategy to achieve two goals: ensure the Liberals were returned to office, but only with another minority government to keep their power in check, and the defeat of certain Conservative candidates that Beijing deemed unfriendly to China.
Beijing instructed its diplomats and other proxies—including some Chinese-language media—to propagate the idea that Conservative MPs were too critical of China, and that, once elected, they would follow the lead of former U.S. President Donald Trump and ban Chinese students from certain universities or education programs, the article said.
"This will threaten the future of the voters' children, as it will limit their education opportunities," a Chinese Consulate official said, according to the CSIS report as reported by the Globe. "The Liberal Party of Canada is becoming the only party that the PRC can support," the official added.
Bloc Québécois and Conservative MPs raised the Globe report in Parliament on Feb. 17. Conservative MP Tom Kmiec criticized the Liberal government's inaction on foreign interference in Canada.
Kmiec said the Globe report contains "information to wage a ground war on our democracy in our elections."
"They report a Conservative MP was targeted for daring to champion to establish a foreign agent registry to plug a national security hole. This government's broken, hasn't done anything. Did the Prime Minister turn a blind eye to foreign interference because he stood to gain from it politically?"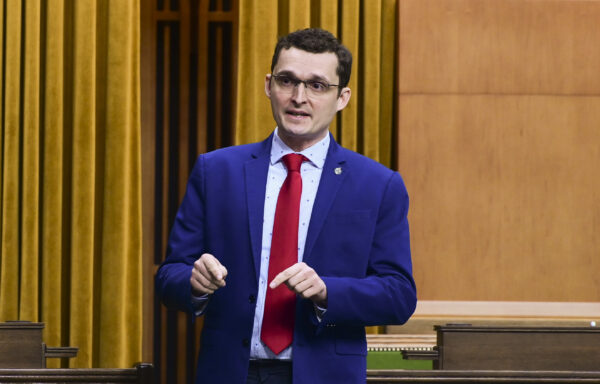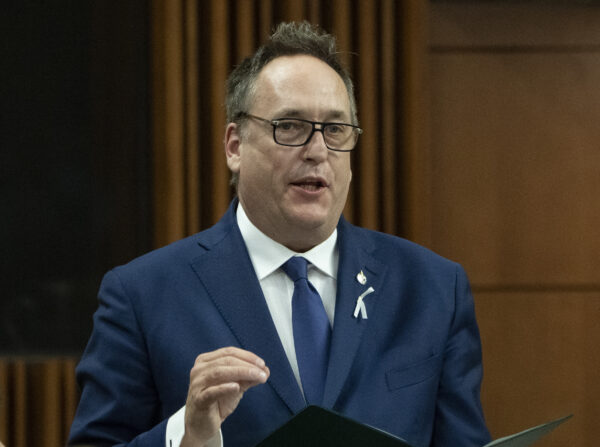 Bloc MP René Villemure said the information from the CSIS documents is "very concerning."
"The real problem is the facility with which foreign powers could manipulate our elections. We need to take action with transparency," he said. "But instead, for months the [Liberal] government has been denying everything and hiding the truth. Will this government finally take the threat seriously?"
In response, Liberal MP Jennifer O'Connell, who is the parliamentary secretary to the minister of intergovernmental affairs, infrastructure, and communities, argued that the government has taken action on foreign interference.
"Our government has been clear from the beginning that foreign interference is a serious threat to this country. It's precisely why we've taken action," she said, citing measures including the creation of the National Security and Intelligence Committee of Parliamentarians and tighter rules on third-party funding.
"We will work to improve our democratic insecure institutions and secure them while Conservatives play politics."
Minister of Emergency Preparedness Bill Blair also defended his government's response to foreign threats, saying that he had in December 2020 warned MPs about foreign interference, particularly the threat posed by China.
"This government has been alert to that threat and has taken action to protect our institutions," Blair said.
Investigation
Conservative MP Raquel Dancho called for an investigation into the allegations in the Globe article.
"Today the Globe & Mail reported that CSIS documents confirm "Chinese diplomats and their proxies backed the re-election of Justin Trudeau's Liberals," she wrote on Twitter on Feb. 17.
"Parliament must investigate these reports thoroughly and transparently," Dancho said. "These documents make it all the more troubling that the PM told Canadians he has not been briefed on the specifics of a deliberate, coordinated campaign to re-elect his government."
A Nov. 7, 2022, Global News report alleged that CSIS warned Trudeau and several cabinet ministers, in a series of briefings and memos starting January that year, about CCP interference in Canada that included "covert funding to influence election outcomes." The report said that the briefings alleged that China has provided funding to 11 candidates during the 2019 federal election. Trudeau has said that he wasn't briefed about "any federal candidates receiving any money from China."
Dancho's comments echo that of several other Conservative MPs.
"CSIS documents prove China had influence in Canada's 2021 election," MP Leslyn Lewis wrote on social media. "Trudeau knew about this foreign interference 8 weeks before the election, and didn't act."
"The most shocking part is that the Prime Minister and his Ministers knew this was ongoing and decided to do nothing," MP John Williamson said on Facebook, where he posted the Globe article.
"Canadians have now been provided with definitive proof that the Chinese Communist Party influenced the 2021 election to ensure that Justin Trudeau was re-elected."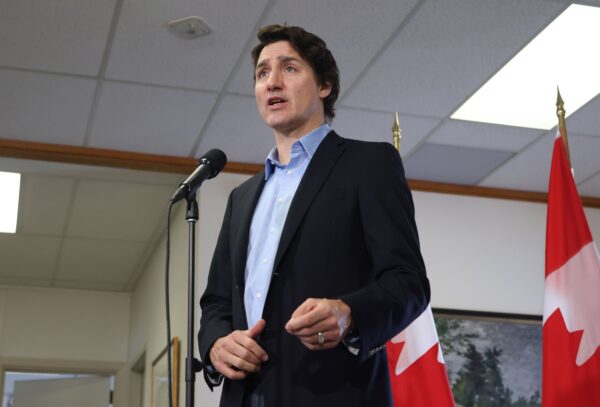 Six Conservative, Bloc, and NDP MPs have issued a joint statement calling for an emergency meeting of the Procedure and House Affairs Committee (PROC) to discuss the revelations in the CSIS documents. The statement, which was signed NDP MP Rachel Blaney, Conservative MPs Michael Cooper, Blaine Calkins, John Nater, and Luc Berthold, and the Bloc's Marie-Hélène Gaudreau, said the reports of Beijing's interference in Canada's democracy are "deeply troubling. They are all members of the PROC committee, which is currently studying foreign election interference.
British MP Alicia Kearns, the chair of the UK Parliament's foreign affairs committee, also weighed in on the Globe article.
"The importance of this cannot be overstated," she tweeted.
"The Chinese Government orchestrated a substantial campaign to influence the outcome of the Canadian election. Urgent attention needed across democratic nations to protect our systems from abuse."
Former Tory MP Kenny Chiu said governments "must act (not talk) to safeguard our [people] and interests," pointing to Beijing's human rights violations against religious and ethnic groups including Falun Gong adherents, Uyghurs, Tibetans, and Hongkongers, as well as the imprisonment of Canadian citizens like Husseyin Celil and Michael Spavor and Michael Kovrig.
After #HuseyinCelil, #2Garratts, #2Michaels, surveillance drones, interference of the power foundations of #Canada