In Its Race for Global Power, CCP Has Numerical Score for Every Nation It Wants to Overtake: Analyst
As part of its strategy of entropic warfare, the Chinese Communist Party (CCP) ranks countries according to an empirical value or score that it calls the comprehensive national power numerical value. The CCP then empirically measures what it would need to overtake them, with an aim to be number one in the world, according to Cleo Pascal, a senior fellow at the Foundation for Defense of Democracies."The overt, stated goal of China is to be number one in the world in terms of comprehensive national power … In a relative sense, if you've knocked [other countries] down, you're doing better than they are," Paskal said during an interview on "American Thought Leaders," an EpochTV program. Understanding China's concept of "comprehensive national power" (CNP), which was adopted in the 1990s, is key to understanding China's foreign policy strategy, Pascal said in her congressional testimony (pdf) before the House Foreign Affairs Subcommittee on Asia, the Pacific, Central Asia, and Nonproliferation last year. "For the Chinese Communist Party (CCP), CNP is an actual number," Pascal told the House Foreign Affairs Committee before quoting Captain (Ret.) Bernard Moreland, a former U.S. Coast Guard liaison to Beijing. According to Pascal, Moreland had defined CCP's CNP score as an objective metric. 'Beijing constantly calculates and recalculates China's CNP relative to other nations the same way many of us watch our 401(k) grow. The [CCP is] obsessed with engineering and calculating everything and believe[s] that all issues can be reduced to numbers and algorithms. This is what they mean when they euphemistically refer to 'scientific approaches,'" Pascal quoted Moreland. Pascal explained the linkage between entropic warfare and CNP score to American Thoughts Leaders host Jan Jekielek, and how the two are intertwined in the CCP's strategy to gain global dominance. "A state of entropy is when things start to fall apart or fragment and become chaotic. If you look at how the Chinese Communist Party conducts its political warfare and targets countries, part of it is entropic warfare—to get there, it helps us to understand the goal of the Chinese Communist Party's foreign policy. A core component of that is—and we see it in the Chinese think tanks—is comprehensive national power," said Pascal. Cleo Paskal, non-resident senior fellow at the Foundation for Defense of Democracies, in Washington on Dec. 13, 2022. (Matthew Pearson/CPI Studios) The CCP regime calculates a CNP score for every nation and numerically measures what it would take for China to be number one in terms of comprehensive national power involving every parameter, including economic and military, said Pascal. "It goes down to if you have a rare earth mineral mine in your country, but it's a Chinese company that's mining it, they count that towards their comprehensive national power, not yours, because that is feeding into their systems. They have a completely different way of looking at it. If you have a panda in the zoo, that means that they've got a point off of you for soft power on their ledger. It's very empirical, and it's a little bit insane," Pascal told Jekielek. According to her, the CCP considers breaking down humanity's various parameters into measurable numerical values as an "important driving force and comprehensive national power," and it works in complete contrast to the American approach. "There are two ways of improving your relative ranking. One is the typical American way, which is you work hard and get better. The other is you knock everybody else down. And then, in a relative sense, if you've knocked them down, you're doing better than they are," she said. This Chinese communist concept of national comprehensive power explains Beijing's agenda behind pumping fentanyl into the United States because it destroys American citizens, their families, and communities, according to Pascal. "It's real entropic warfare creating this fragmentation, disintegration, chaos within a target country. In a relative sense, it's a city in middle America that has been hit by fentanyl drops. And in a relative sense, China is doing better off. That gives an indication of what they're willing to do in order to advance comprehensive national power, which is to use unrestricted warfare, which of course, is another Chinese term," said Pascal. In her testimony, Pascal reminded the congressional committee that Moreland analyzes the Chinese regime's CNP score as a "goal in itself" and that its "pursuit" justifies just about anything for the CCP. She said in an article published in the Sunday Guardian earlier this year that the CCP is at various stages of entropic warfare in the Maldives, Nepal, and Sri Lanka, and the "contagion" is spreading very fast in the Pacific. 'Elite Capture' Pascal told Jekielek that before using the option of unrestricted warfare to wage entropic warfare to disintegrate and weaken its targeted societies, the Chinese Communist P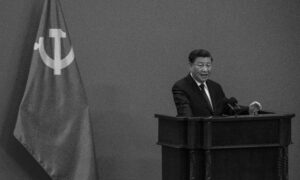 As part of its strategy of entropic warfare, the Chinese Communist Party (CCP) ranks countries according to an empirical value or score that it calls the comprehensive national power numerical value. The CCP then empirically measures what it would need to overtake them, with an aim to be number one in the world, according to Cleo Pascal, a senior fellow at the Foundation for Defense of Democracies.
"The overt, stated goal of China is to be number one in the world in terms of comprehensive national power … In a relative sense, if you've knocked [other countries] down, you're doing better than they are," Paskal said during an interview on "American Thought Leaders," an EpochTV program.
Understanding China's concept of "comprehensive national power" (CNP), which was adopted in the 1990s, is key to understanding China's foreign policy strategy, Pascal said in her congressional testimony (pdf) before the House Foreign Affairs Subcommittee on Asia, the Pacific, Central Asia, and Nonproliferation last year.
"For the Chinese Communist Party (CCP), CNP is an actual number," Pascal told the House Foreign Affairs Committee before quoting Captain (Ret.) Bernard Moreland, a former U.S. Coast Guard liaison to Beijing.
According to Pascal, Moreland had defined CCP's CNP score as an objective metric.
'Beijing constantly calculates and recalculates China's CNP relative to other nations the same way many of us watch our 401(k) grow. The [CCP is] obsessed with engineering and calculating everything and believe[s] that all issues can be reduced to numbers and algorithms. This is what they mean when they euphemistically refer to 'scientific approaches,'" Pascal quoted Moreland.
Pascal explained the linkage between entropic warfare and CNP score to American Thoughts Leaders host Jan Jekielek, and how the two are intertwined in the CCP's strategy to gain global dominance.
"A state of entropy is when things start to fall apart or fragment and become chaotic. If you look at how the Chinese Communist Party conducts its political warfare and targets countries, part of it is entropic warfare—to get there, it helps us to understand the goal of the Chinese Communist Party's foreign policy. A core component of that is—and we see it in the Chinese think tanks—is comprehensive national power," said Pascal.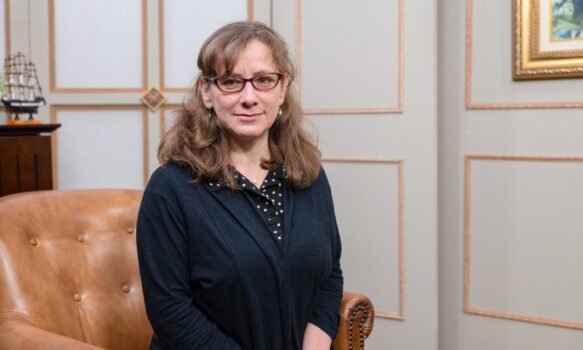 The CCP regime calculates a CNP score for every nation and numerically measures what it would take for China to be number one in terms of comprehensive national power involving every parameter, including economic and military, said Pascal.
"It goes down to if you have a rare earth mineral mine in your country, but it's a Chinese company that's mining it, they count that towards their comprehensive national power, not yours, because that is feeding into their systems. They have a completely different way of looking at it. If you have a panda in the zoo, that means that they've got a point off of you for soft power on their ledger. It's very empirical, and it's a little bit insane," Pascal told Jekielek.
According to her, the CCP considers breaking down humanity's various parameters into measurable numerical values as an "important driving force and comprehensive national power," and it works in complete contrast to the American approach.
"There are two ways of improving your relative ranking. One is the typical American way, which is you work hard and get better. The other is you knock everybody else down. And then, in a relative sense, if you've knocked them down, you're doing better than they are," she said.
This Chinese communist concept of national comprehensive power explains Beijing's agenda behind pumping fentanyl into the United States because it destroys American citizens, their families, and communities, according to Pascal.
"It's real entropic warfare creating this fragmentation, disintegration, chaos within a target country. In a relative sense, it's a city in middle America that has been hit by fentanyl drops. And in a relative sense, China is doing better off. That gives an indication of what they're willing to do in order to advance comprehensive national power, which is to use unrestricted warfare, which of course, is another Chinese term," said Pascal.
In her testimony, Pascal reminded the congressional committee that Moreland analyzes the Chinese regime's CNP score as a "goal in itself" and that its "pursuit" justifies just about anything for the CCP.
She said in an article published in the Sunday Guardian earlier this year that the CCP is at various stages of entropic warfare in the Maldives, Nepal, and Sri Lanka, and the "contagion" is spreading very fast in the Pacific.
'Elite Capture'
Pascal told Jekielek that before using the option of unrestricted warfare to wage entropic warfare to disintegrate and weaken its targeted societies, the Chinese Communist Party works to capture the elites of those societies.
"They look at a country and if they can do elite capture, they prefer to do that. They just get the country through the elite. If they can't do that, then they use unrestricted warfare to wage entropic warfare to disintegrate and weaken those societies, so that the resistance to Chinese coercive behavior is lessened," Pascal said.
Under this strategy, the CCP tends to identify an authoritarian leader and then back them because it works to their advantage during an entropic or civil war, she added.
"An authoritarian leader has an advantage, especially if they're backed with PRC [People's Republic of China] assets and intel. They also tend to get pushed away from the Western sphere. Americans don't want to deal with some proto-authoritarian leader. The leader is left with even less choice, and so, they're even closer to China," Pascal said.
The Solomon Islands, one of the Pacific island nations that switched its diplomatic relations from Taiwan to the CCP in 2019, was treated with the same strategy, according to Pascal. The island nation, with a population of just 700,000, is geo-strategically indispensable for the United States but is currently closer to China, with which it signed a wide-ranging security deal in April this year.
She equated the Chinese strategy with what the colonial British were doing in the 19th century.
"Divide and conquer to set up a colonial government. That is more of the model because that's very much the end game that Beijing wants to set up. You can see it in a place like the Solomons," said Pascal, adding that the whole idea is like establishing an imperial vassal state with the rest of the world paying tributes to it.