Ill-Prepared China May Face Wave of Infections, Millions of Deaths After Relaxing COVID Restrictions: Fauci
Outgoing U.S. NIAID director Dr. Anthony Fauci has warned that infections are set to surge in ill-prepared China as the central government lifts it's draconian "zero-COVID" restrictions, saying that he expects the policy change to cause millions of death in the country this winter and contribute to the emergence of new strains of the virus.The ruling communist regime in China abruptly relaxed some of its COVID social controls on Dec. 7, amid unprecedented mass protests against the policy and a slumping economy. China's National Health Commission (NHC) announced that mass PCR testing requirements have been dropped, health QR code checks are no longer required for traveling or entering most public places; and that COVID patients with mild symptoms and close contacts will be allowed to quarantine at home instead of being sent to centralized facilities. After the policy change, official reports of COVID-19 cases dropped in number as authorities across the country dropped mass testing. However, large cities have reported COVID patients flooding fever clinics and almost paralyzing local hospitals, including in Beijing and Shanghai. Meanwhile, residents in major Chinese cities, such as Beijing, Wuhan, Guangzhou, and others, are panic buying fever medicine, emptying the shelves of local pharmacies due to the populace's fear of the disease in response to three years of dire government warnings. Medical staff wear protective clothing to protect against a CCP virus patient at the Wuhan Red Cross Hospital in Wuhan, China, on Jan. 25, 2020. (Hector Retamal/AFP via Getty Images) Fauci on Vaccinations Fauci expressed concern for the situation in China on Dec. 7, saying at the Financial Times' Global Boardroom conference, "You're going to have a wave of infections which are certainly going to be associated with a certain degree of severity of disease" due to the majority of the Chinese population being inoculated with Chinese vaccines, which are considered by some to be less effective than western vaccines. He called for Beijing to approve the use of western mRNA vaccines in China for booster shots made for the Omicron strain. Experts around the globe previously said out that due of China's zero-COVID lockdowns, its population had limited immunity from infection due to an overall lack of exposure to the virus. That, combined with low vaccination rates among older residents in China and less effective vaccines, could trigger a huge wave of infections. Fauci warned that if that happens, there's an increased chance of mutations that could create faster-spreading new variants. "And once you get a brand new variant, that could have an impact on the rest of the world," Fauci said. On Dec. 6, Feng Zijian, China's former CDC deputy director, said during an online discussion hosted by Tsinghua University about "How to Rationally Face Omicron" that no matter how epidemic prevention and control policies are adjusted, most people in China will inevitably be infected once. "According to calculations by mathematical models, when the first wave of large-scale infection reaches its peak, the infection rate in the population may reach about 60 percent, and then gradually fall back to a plateau, and eventually 80 to 90 percent of our people will be infected," he said about the model's predictions. A patient infected by the COVID-19 coronavirus receiving treatment by an Extracorporeal membrane oxygenation (ECMO) at the Red Cross hospital in Wuhan in China's central Hubei province on Feb. 28, 2020. (STR/AFP via Getty Images) However, China is ill-prepared to face these scenarios following the easing of restrictions. It's considered lacking in vaccination and booster vaccination rates for the elderly, hospital intensive care capacity, and its stockpile of antiviral drugs, among other preparations, the experts pointed out. While the Omicron variant is milder than the previous strains, even a small percentage of severe cases among vulnerable and under-vaccinated groups such as the elderly could overwhelm hospitals if infections surge across the country among its 1.4 billion people. It's estimated that between 1.3 million and 2.1 million people may die in China due to COVID this winter, according to London-based research firm Airfinity. Sticking to 'Zero-COVID' Delayed Preparation Current affairs commentator Tang Jingyuan wrote in his column for The Epoch Times on Dec. 9 that if there is a tsunami-scale infection in mainland China, it could lead to high death tolls due to the exhaustion of medical resources. However, such a result will  not mean that the "zero-COVID" policy is correct. "On the contrary, it is precisely because the CCP is putting its political power above everything else and wrongly touted 'zero-COVID' policy as 'a proof of the superiority of its system,' sticking to it for so long, it has delayed the stockpile and reservation of medical resources and missed the opportunity to coexist with the virus, which lea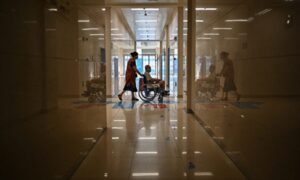 Outgoing U.S. NIAID director Dr. Anthony Fauci has warned that infections are set to surge in ill-prepared China as the central government lifts it's draconian "zero-COVID" restrictions, saying that he expects the policy change to cause millions of death in the country this winter and contribute to the emergence of new strains of the virus.
The ruling communist regime in China abruptly relaxed some of its COVID social controls on Dec. 7, amid unprecedented mass protests against the policy and a slumping economy.
China's National Health Commission (NHC) announced that mass PCR testing requirements have been dropped, health QR code checks are no longer required for traveling or entering most public places; and that COVID patients with mild symptoms and close contacts will be allowed to quarantine at home instead of being sent to centralized facilities.
After the policy change, official reports of COVID-19 cases dropped in number as authorities across the country dropped mass testing. However, large cities have reported COVID patients flooding fever clinics and almost paralyzing local hospitals, including in Beijing and Shanghai.
Meanwhile, residents in major Chinese cities, such as Beijing, Wuhan, Guangzhou, and others, are panic buying fever medicine, emptying the shelves of local pharmacies due to the populace's fear of the disease in response to three years of dire government warnings.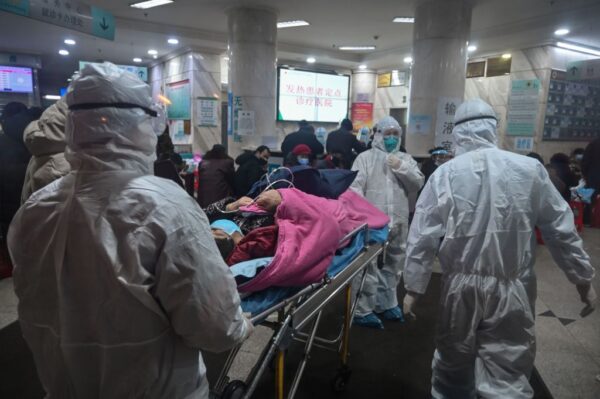 Fauci on Vaccinations
Fauci expressed concern for the situation in China on Dec. 7, saying at the Financial Times' Global Boardroom conference, "You're going to have a wave of infections which are certainly going to be associated with a certain degree of severity of disease" due to the majority of the Chinese population being inoculated with Chinese vaccines, which are considered by some to be less effective than western vaccines.
He called for Beijing to approve the use of western mRNA vaccines in China for booster shots made for the Omicron strain.
Experts around the globe previously said out that due of China's zero-COVID lockdowns, its population had limited immunity from infection due to an overall lack of exposure to the virus.
That, combined with low vaccination rates among older residents in China and less effective vaccines, could trigger a huge wave of infections. Fauci warned that if that happens, there's an increased chance of mutations that could create faster-spreading new variants.
"And once you get a brand new variant, that could have an impact on the rest of the world," Fauci said.
On Dec. 6, Feng Zijian, China's former CDC deputy director, said during an online discussion hosted by Tsinghua University about "How to Rationally Face Omicron" that no matter how epidemic prevention and control policies are adjusted, most people in China will inevitably be infected once.
"According to calculations by mathematical models, when the first wave of large-scale infection reaches its peak, the infection rate in the population may reach about 60 percent, and then gradually fall back to a plateau, and eventually 80 to 90 percent of our people will be infected," he said about the model's predictions.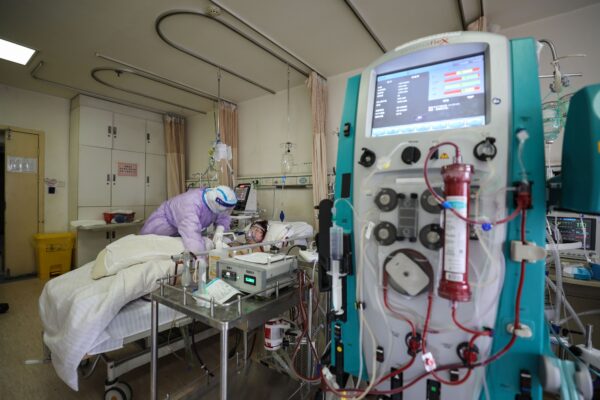 However, China is ill-prepared to face these scenarios following the easing of restrictions. It's considered lacking in vaccination and booster vaccination rates for the elderly, hospital intensive care capacity, and its stockpile of antiviral drugs, among other preparations, the experts pointed out.
While the Omicron variant is milder than the previous strains, even a small percentage of severe cases among vulnerable and under-vaccinated groups such as the elderly could overwhelm hospitals if infections surge across the country among its 1.4 billion people.
It's estimated that between 1.3 million and 2.1 million people may die in China due to COVID this winter, according to London-based research firm Airfinity.
Sticking to 'Zero-COVID' Delayed Preparation
Current affairs commentator Tang Jingyuan wrote in his column for The Epoch Times on Dec. 9 that if there is a tsunami-scale infection in mainland China, it could lead to high death tolls due to the exhaustion of medical resources. However, such a result will not mean that the "zero-COVID" policy is correct.
"On the contrary, it is precisely because the CCP is putting its political power above everything else and wrongly touted 'zero-COVID' policy as 'a proof of the superiority of its system,' sticking to it for so long, it has delayed the stockpile and reservation of medical resources and missed the opportunity to coexist with the virus, which leads to such a difficult situation today. This situation is not caused by easing COVID controls, but by the 'zero-COVID' policy.
"No matter what, the risk of an imminent massive outbreak of COVID cannot be avoided, and the huge economic losses [due to the 'zero-COVID' policy] cannot be recovered," he wrote.