Hunter Biden, China Ties Should Be Top Focus for Biden Special Counsel: Gingrich
The newly appointed special counsel to investigate President Joe Biden's handling of classified documents should dig into the University of Pennsylvania's connections with China and any potential role of Hunter Biden, said former House Speaker Newt Gingrich.Files with classified markings from the Obama-Biden administration have so far been found in two locations linked to the president—the Penn Biden Center in Washington where he worked from 2017 to 2019, as well as his home in Wilmington, Delaware. The Biden document case, Gingrich said, will "inevitably" lead back to Hunter Biden and the question of "Chinese communist money." The University of Pennsylvania received tens of millions of Chinese funding over the past few years, with one gift valued at $14.5 million coming in May 2018, three months after the Penn Biden Center's official opening. While the center has denied ever soliciting or receiving any gifts from China, the university "has never been willing to tell the truth about how many million dollars they've gotten from the Chinese Communists," Gingrich, a contributor to The Epoch Times, said in an interview. As an honorary professor, Biden received about $910,000 from the University of Pennsylvania and visited the campus at least nine times, according to local media. "Money is always fungible. They may have replaced one set of money, which went to Biden, with Chinese money. They don't open their books. They have not allowed anyone to audit it," the former House speaker said, noting that the University of Pennsylvania's president, Amy Gutmann, is now the ambassador to Germany. Media reports citing anonymous sources said that the less than a dozen classified files discovered at the Penn Biden Center contain intelligence memos relating to Ukraine, Iran, and the UK, which Gingrich flagged as suspicious. During Biden's time as the vice president, his second son Hunter allegedly pocketed millions from foreign business dealings in countries such as Ukraine and China. In 2021, while promoting a new book, Hunter said his name was like "gold" to a Ukrainian gas firm. "The real vulnerability for Joe Biden is what his son represented, and how much money his son took," Gingrich said, describing Hunter as "basically the bagman for his father." Hunter Biden and his wife Melissa Cohen leave the White House and walk to Marine One on the South Lawn in Washington on Dec. 16, 2022. (Drew Angerer/Getty Images) 'Too Big to Hide'? The first batch of Biden documents was found at the Penn Biden Center on Nov. 2, days before the midterms, and another set surfaced from the garage at Biden's Delaware residence on Dec. 20, with one additional page turning up in the garage's adjacent room on Jan. 11, according to the White House and Attorney General Merrick Garland. But the public knew little of their existence until Jan. 9, when the information leaked to the media. "It doesn't surprise me just because the whole game has been rigged all along," Gingrich said about the two-month delay. "They were not going to announce it before the election, because it would have undermined the Democrats and substantially hurt their ability to survive the election. I think that was pretty straightforward." He saw the development as a continuation of late 2020 with the suppression of the Hunter Biden laptop story in the weeks leading up to the presidential election. At the time, more than 50 former senior intelligence officials signed a public letter labeling the story as Russian disinformation, although recently-released "Twitter files" show that FBI agents had made an "organized effort" to "discredit" reports on the issue. "They suppressed negative information about Biden in 2020, and they came back and did the same thing in 2022," Gingrich said. The raid of former President Donald Trump's Florida resort over Trump's handling of classified document handling, he said, was a contrast to the treatment of former Secretary of State Hillary Clinton, who was cleared of criminal charges over the use of private email servers for official communications. On at least two occasions, Clinton staffers disposed of her old mobile devices by breaking them in half or destroying them with a hammer. "And somehow it's not a problem," said Gingrich. "Here's a pattern here where if you're a liberal Democrat, it's amazing what you can get away with. But this may now get to be too big for them to hide." The Fairness Question The president has been surprised by the finding of the documents, Biden and the White House have said. But to Gingrich, these claims are not convincing. "I think he lies all the time," Gingrich said, citing a Republican National Committee compilation of 21 occasions where Biden's statements turned out to be inaccurate. "I'm not even sure he knows he's lying," he added, saying that Biden "just says whatever he wants to say" without "any factual basis." President Joe Biden speaks to reporters in Washington on Jan. 11, 2023. (Ke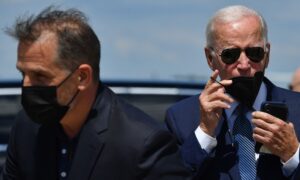 The newly appointed special counsel to investigate President Joe Biden's handling of classified documents should dig into the University of Pennsylvania's connections with China and any potential role of Hunter Biden, said former House Speaker Newt Gingrich.
Files with classified markings from the Obama-Biden administration have so far been found in two locations linked to the president—the Penn Biden Center in Washington where he worked from 2017 to 2019, as well as his home in Wilmington, Delaware.
The Biden document case, Gingrich said, will "inevitably" lead back to Hunter Biden and the question of "Chinese communist money."
The University of Pennsylvania received tens of millions of Chinese funding over the past few years, with one gift valued at $14.5 million coming in May 2018, three months after the Penn Biden Center's official opening.
While the center has denied ever soliciting or receiving any gifts from China, the university "has never been willing to tell the truth about how many million dollars they've gotten from the Chinese Communists," Gingrich, a contributor to The Epoch Times, said in an interview.
As an honorary professor, Biden received about $910,000 from the University of Pennsylvania and visited the campus at least nine times, according to local media.
"Money is always fungible. They may have replaced one set of money, which went to Biden, with Chinese money. They don't open their books. They have not allowed anyone to audit it," the former House speaker said, noting that the University of Pennsylvania's president, Amy Gutmann, is now the ambassador to Germany.
Media reports citing anonymous sources said that the less than a dozen classified files discovered at the Penn Biden Center contain intelligence memos relating to Ukraine, Iran, and the UK, which Gingrich flagged as suspicious.
During Biden's time as the vice president, his second son Hunter allegedly pocketed millions from foreign business dealings in countries such as Ukraine and China. In 2021, while promoting a new book, Hunter said his name was like "gold" to a Ukrainian gas firm.
"The real vulnerability for Joe Biden is what his son represented, and how much money his son took," Gingrich said, describing Hunter as "basically the bagman for his father."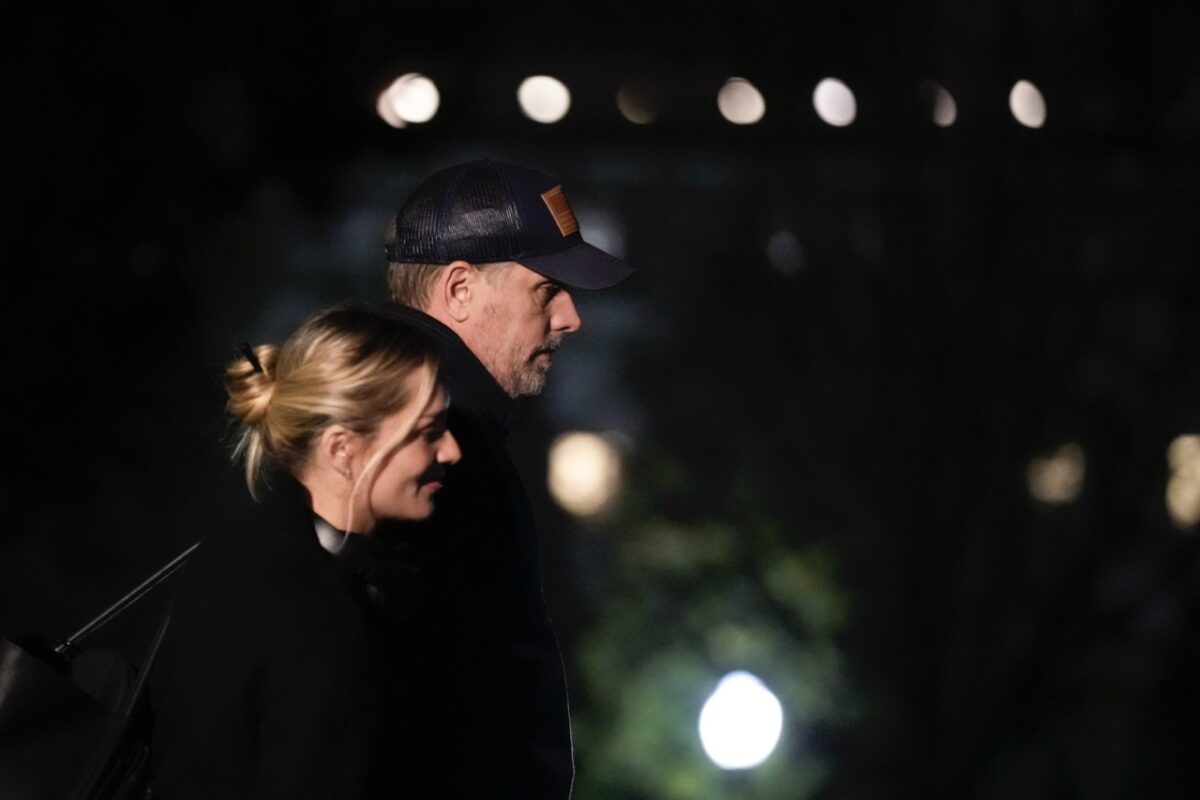 'Too Big to Hide'?
The first batch of Biden documents was found at the Penn Biden Center on Nov. 2, days before the midterms, and another set surfaced from the garage at Biden's Delaware residence on Dec. 20, with one additional page turning up in the garage's adjacent room on Jan. 11, according to the White House and Attorney General Merrick Garland. But the public knew little of their existence until Jan. 9, when the information leaked to the media.
"It doesn't surprise me just because the whole game has been rigged all along," Gingrich said about the two-month delay.
"They were not going to announce it before the election, because it would have undermined the Democrats and substantially hurt their ability to survive the election. I think that was pretty straightforward."
He saw the development as a continuation of late 2020 with the suppression of the Hunter Biden laptop story in the weeks leading up to the presidential election. At the time, more than 50 former senior intelligence officials signed a public letter labeling the story as Russian disinformation, although recently-released "Twitter files" show that FBI agents had made an "organized effort" to "discredit" reports on the issue.
"They suppressed negative information about Biden in 2020, and they came back and did the same thing in 2022," Gingrich said.
The raid of former President Donald Trump's Florida resort over Trump's handling of classified document handling, he said, was a contrast to the treatment of former Secretary of State Hillary Clinton, who was cleared of criminal charges over the use of private email servers for official communications. On at least two occasions, Clinton staffers disposed of her old mobile devices by breaking them in half or destroying them with a hammer.
"And somehow it's not a problem," said Gingrich. "Here's a pattern here where if you're a liberal Democrat, it's amazing what you can get away with. But this may now get to be too big for them to hide."
The Fairness Question
The president has been surprised by the finding of the documents, Biden and the White House have said. But to Gingrich, these claims are not convincing.
"I think he lies all the time," Gingrich said, citing a Republican National Committee compilation of 21 occasions where Biden's statements turned out to be inaccurate.
"I'm not even sure he knows he's lying," he added, saying that Biden "just says whatever he wants to say" without "any factual basis."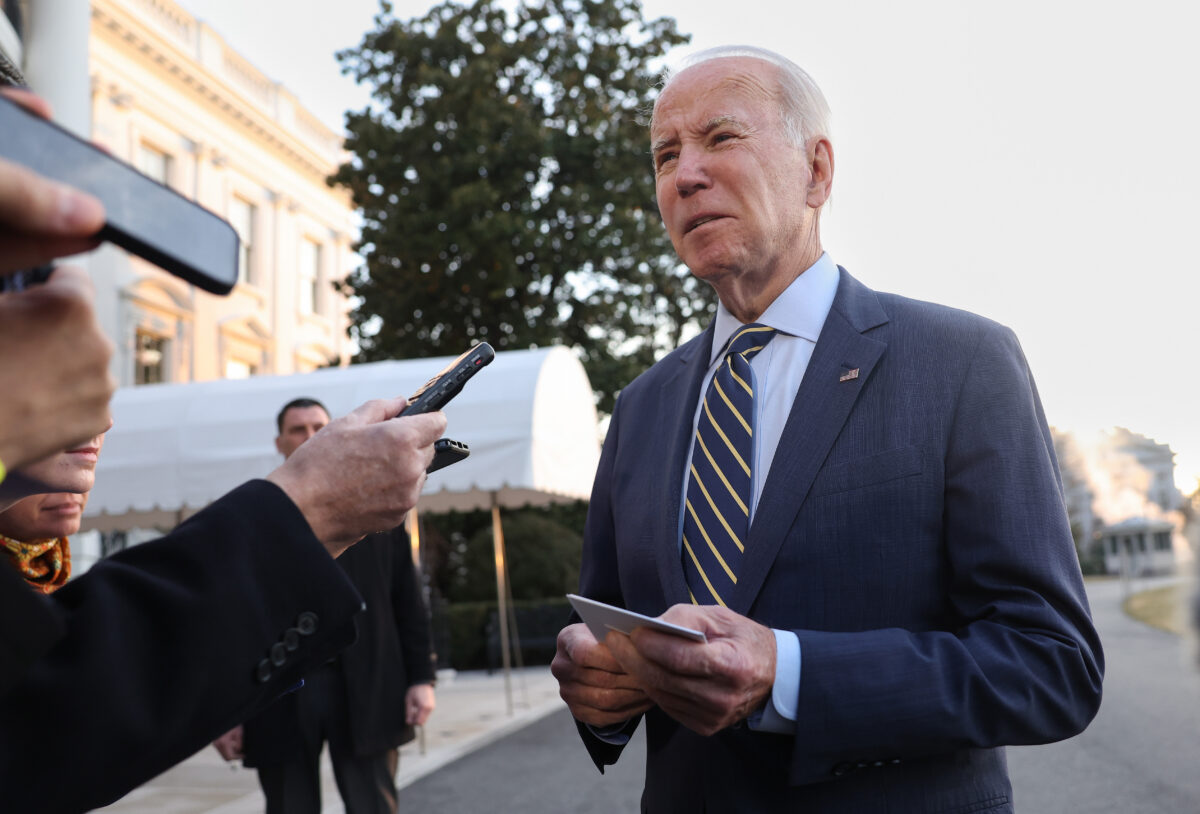 Around the time of the Mar-a-Lago raid last August, reporters asked Biden whether it was appropriate for a president to take classified and top secret materials home, to which he replied that "it depends on the document, and it depends on how secure the room is."
At a press briefing on Thursday, Biden defended the storage of the classified papers near his Corvette, saying that the "Corvette's in a locked garage, so it's not like it's sitting out on the street."
Gingrich found this definition "silly." "Nothing Trump was doing was sitting out on the street," he said.
Jack Smith, a former Justice Department official, is currently in charge of a pair of criminal investigations into Trump. Besides the classified documents, the probe looks into the alleged interference of the 2020 election outcome. But if the government has a case against Trump, "they have a bigger case against Biden," Gingrich believes.
"We ought to figure out what the rules are. Whatever rules they apply to Trump, they've got to apply to Hillary Clinton. And if they're not going to do anything to Joe Biden and Hilary Clinton, they've got to let Trump alone—You can't have it both ways," he said.
"That's not the rule of law. And that's not justice."
The Epoch Times has reached out to the White House, the University of Pennslyvania, and Hunter Biden's attorney for comment.