How Vaping Harms the Brain—2 Million American Teens in Danger
CommentaryAs states like California crack down on vaping, it's time to ask, what, if any, dangers are posed by vaping products? Fewer and fewer American teenagers are smoking cigarettes. Although this is cause for celebration, an increasing number of teenagers are vaping instead. As this short piece will demonstrate, vaping is incredibly dangerous. In addition to destroying an individual's heart, vaping also damages the brain. This is especially true for teenagers, whose brains are going through critical periods of development. "E-cigarettes," "vapes," "vape pens," call them what you will; these products are trendy. By the decade's end, the vape market is expected to be worth a cool $182.84 billion. The United States has the largest vaping market of all countries in the world. At present, one in twenty Americans vape. Over 2 million teens are vapers; half a million of these boys and girls vape daily. Children as young as 11 are now hooked. Researchers at the University of Georgia (UGA) recently found that high school students who exercised four to five days a week were far more likely—23 percent more likely, to be exact—to vape than their less active peers. Why? Because there is a widely held, incredibly false belief that vaping is healthier than smoking—it's not. In a statement, Janani Rajbhandari-Thapa, lead author of the aforementioned study, criticized savvy marketing campaigns that have advertised vapes "as a healthier option to traditional cigarettes," even though "data shows that additives in vape products were linked to e-cigarette, or vaping, product use-associated lung injury." Vaping products, including flavored vape liquids and pods, are displayed at Gotham Vape in Queens, New York City, on Sept. 17, 2019. (Spencer Platt/Getty Images) We have a real problem here. In the United States, three out of every four teens don't get enough exercise; some don't exercise at all. Meanwhile, the ones that do are more likely to vape. Contrary to popular belief, vaping poses a real threat to young people's health. Now, before I am accused of being a pro-nanny state alarmist, let's focus on some rather sobering facts. Vape pens vary in strength, all the way from mild to super-strength. The latter seems to be very popular with vapers, especially younger users. Take Geek Bar, for example, supposedly "the best disposable electronic cigarette in the world." Made in China, Geek Bar packs quite a health-destroying punch. According to credible reports, Geek Bar's super-strength vape pens are "the equivalent of smoking 125 cigarettes." Colorful and cleverly marketed, these deadly devices are, in many ways, fashion accessories. Influencers on TikTok, another highly-problematic, Chinese-made technology, flog Geek Bars to young, impressionable children, some as young as 8. Then, there's Elf Bar, also made in China. Like Geek Bar, these cutely named devices also pose a significant threat to our health. Geek Bars and Elf Bars, readily available on both Amazon and eBay, are widely used by teens in the United States. Vaping devices are riddled with a number of cancer-causing chemicals. Vapes contain benzene, a highly-noxious chemical found in car exhausts. Vaping devices also expose users to toxic metals like arsenic, chromium, nickel, and lead. Although nicotine, a key ingredient in vapes, doesn't cause cancer, the use of this addictive chemical compound is detrimental to the teenage brain. According to the Centers for Disease Control and Prevention (CDC), the use of nicotine during adolescence harms parts of the brain responsible for "attention, learning, mood, and impulse control." Rather worryingly, teens aren't just inhaling nicotine and exhaust fumes; they're also inhaling large amounts of THC, the main active ingredient of marijuana. A peer-reviewed study published in October of last year analyzed the vaping behaviors of nearly 200,000 North American adolescents. The study found that high school seniors were likelier to vape marijuana than younger students. Between 2013 and 2020, according to the study, the vaping of marijuana by school-aged children more than doubled. As The New York Times reported back in July, the marijuana of today is very different from the marijuana of the Jim Morrison era. With "THC levels close to 100 percent," reads the piece, "today's cannabis products are making some teenagers highly dependent and dangerously ill." In a recent piece for The Federalist, I outlined how marijuana use in teens nurtures nothing but dependency, abuse, and addiction. Long-term use of highly potent marijuana can reduce IQ by eight points. Vaping copious amounts of marijuana certainly won't raise intelligence levels. Millennials, those born between 1981 and 1996, and Gen Zers, those born between 1997 and 2012, are fueling the obsession with vaping. In the last 10 years, according to Truth Initiative, the rate of vaping among younger users has risen by a whopping 1,800 percent. What can be done? In Jun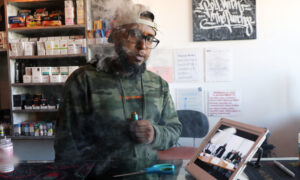 Commentary
As states like California crack down on vaping, it's time to ask, what, if any, dangers are posed by vaping products?
Fewer and fewer American teenagers are smoking cigarettes. Although this is cause for celebration, an increasing number of teenagers are vaping instead. As this short piece will demonstrate, vaping is incredibly dangerous. In addition to destroying an individual's heart, vaping also damages the brain. This is especially true for teenagers, whose brains are going through critical periods of development.
"E-cigarettes," "vapes," "vape pens," call them what you will; these products are trendy. By the decade's end, the vape market is expected to be worth a cool $182.84 billion. The United States has the largest vaping market of all countries in the world. At present, one in twenty Americans vape. Over 2 million teens are vapers; half a million of these boys and girls vape daily. Children as young as 11 are now hooked.
Researchers at the University of Georgia (UGA) recently found that high school students who exercised four to five days a week were far more likely—23 percent more likely, to be exact—to vape than their less active peers.
Why?
Because there is a widely held, incredibly false belief that vaping is healthier than smoking—it's not. In a statement, Janani Rajbhandari-Thapa, lead author of the aforementioned study, criticized savvy marketing campaigns that have advertised vapes "as a healthier option to traditional cigarettes," even though "data shows that additives in vape products were linked to e-cigarette, or vaping, product use-associated lung injury."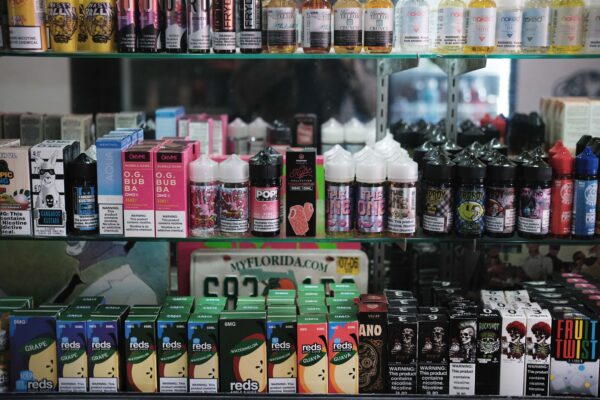 We have a real problem here. In the United States, three out of every four teens don't get enough exercise; some don't exercise at all. Meanwhile, the ones that do are more likely to vape. Contrary to popular belief, vaping poses a real threat to young people's health. Now, before I am accused of being a pro-nanny state alarmist, let's focus on some rather sobering facts.
Vape pens vary in strength, all the way from mild to super-strength. The latter seems to be very popular with vapers, especially younger users. Take Geek Bar, for example, supposedly "the best disposable electronic cigarette in the world." Made in China, Geek Bar packs quite a health-destroying punch. According to credible reports, Geek Bar's super-strength vape pens are "the equivalent of smoking 125 cigarettes." Colorful and cleverly marketed, these deadly devices are, in many ways, fashion accessories. Influencers on TikTok, another highly-problematic, Chinese-made technology, flog Geek Bars to young, impressionable children, some as young as 8.
Then, there's Elf Bar, also made in China. Like Geek Bar, these cutely named devices also pose a significant threat to our health. Geek Bars and Elf Bars, readily available on both Amazon and eBay, are widely used by teens in the United States.
Vaping devices are riddled with a number of cancer-causing chemicals. Vapes contain benzene, a highly-noxious chemical found in car exhausts. Vaping devices also expose users to toxic metals like arsenic, chromium, nickel, and lead.
Although nicotine, a key ingredient in vapes, doesn't cause cancer, the use of this addictive chemical compound is detrimental to the teenage brain. According to the Centers for Disease Control and Prevention (CDC), the use of nicotine during adolescence harms parts of the brain responsible for "attention, learning, mood, and impulse control."
Rather worryingly, teens aren't just inhaling nicotine and exhaust fumes; they're also inhaling large amounts of THC, the main active ingredient of marijuana. A peer-reviewed study published in October of last year analyzed the vaping behaviors of nearly 200,000 North American adolescents. The study found that high school seniors were likelier to vape marijuana than younger students. Between 2013 and 2020, according to the study, the vaping of marijuana by school-aged children more than doubled.
As The New York Times reported back in July, the marijuana of today is very different from the marijuana of the Jim Morrison era. With "THC levels close to 100 percent," reads the piece, "today's cannabis products are making some teenagers highly dependent and dangerously ill."
In a recent piece for The Federalist, I outlined how marijuana use in teens nurtures nothing but dependency, abuse, and addiction. Long-term use of highly potent marijuana can reduce IQ by eight points. Vaping copious amounts of marijuana certainly won't raise intelligence levels.
Millennials, those born between 1981 and 1996, and Gen Zers, those born between 1997 and 2012, are fueling the obsession with vaping. In the last 10 years, according to Truth Initiative, the rate of vaping among younger users has risen by a whopping 1,800 percent. What can be done? In June, as many readers will recall, the Food and Drug Administration (FDA) banned Juul products from being sold in the United States. But why single out Juul, an American company, for "special" treatment? How about targeting Geek Bar and Elf Bar, the above-mentioned Chinese companies?
Of course, we cannot blame China for all the United States' ills. Nevertheless, the Chinese Communist Party (CCP), obviously aware of the dangers posed by the products made in its very own country, has decided to crack down on hazardous vaping products. Isn't it about time the United States did the same? One needn't be a nanny state-loving hypochondriac to be concerned by the vaping craze that has captured the youth of America.
Views expressed in this article are the opinions of the author and do not necessarily reflect the views of The Epoch Times.