Hong Kong Sky Lantern Festival: Hand-Making Sky Lanterns & Paper Cranes to Challenge Guinness World Record
"The 2022 Hong Kong Sky Lantern Festival," organized by the non-profit-making organization GP43, kicked off yesterday at Wonderland, West Kowloon Cultural District, Tsim Sha Tsui, Hong Kong on Aug. 6, 2022. More than 200 blessing sky lanterns were created by the masters of Pok Fu Lam Village and the "Village Girl Workshop." (Pokfulam Village Facebook) "The 2022 Hong Kong Sky Lantern Festival," organized by the non-profit-making organization GP43, kicked off at Wonderland, West Kowloon Cultural District, Tsim Sha Tsui, Hong Kong on Aug. 6. The two-day event showcased more than 200 "blessing the sky lanterns" and two million "blessing paper cranes" to pray for Hong Kong and successfully challenge the Guinness World Record. The paper cranes came from nearly 130 schools and were collected over a 10 months period. One of the schools collected 70,000, and each kid contributed 100. The 2022 Hong Kong Sky Lantern Festival, August 2022. (GP43 Facebook) The 2022 Hong Kong Sky Lantern Festival, August 2022. (GP43 Facebook) The 2022 Hong Kong Sky Lantern Festival, August 2022. (GP43 Facebook) The 2022 Hong Kong Sky Lantern Festival, August 2022. (GP43 Facebook) The 2022 Hong Kong Sky Lantern Festival, August 2022. (GP43 Facebook) The 2022 Hong Kong Sky Lantern Festival, August 2022. (GP43 Facebook) The 2022 Hong Kong Sky Lantern Festival, August 2022. (GP43 Facebook) The 2022 Hong Kong Sky Lantern Festival, August 2022. (GP43 Facebook) Since last week, 210 blessing sky lanterns have been produced. The skeleton of the sky lanterns was made by the Pokfulam Village Master Ng, with bamboo craftsmanship, and the sky lantern cloths were skillfully sewed together by members of the "Village Girl's Workshop." The Pokfulam Farm's ambassadors participated in the production and completion of the blessing sky lanterns. Master Ng also opened a special workshop for the Sky Lantern Festival, teaching everyone to make sky lanterns, and sharing the fun of hand-making with everyone at the booth in Pokfulam Village. Members of "Village Girl's Workshop" sewed sky lantern cloth. (Facebook of Pokfulam Village) Members of "Village Girl's Workshop" sewed sky lantern cloth. (Facebook of Pokfulam Village) People wrote their blessings on sky lanterns. (Facebook of Pokfulam Village) Villagers from Pokfulam Village hung sky lanterns in the Wonderland of West Kowloon Cultural District. (Facebook of Pokfulam Village) Follow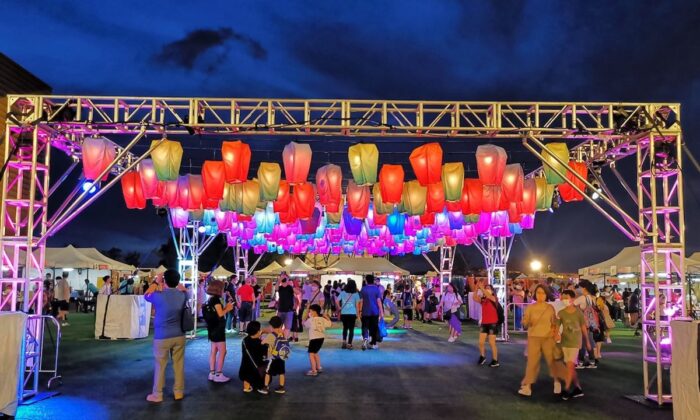 "The 2022 Hong Kong Sky Lantern Festival," organized by the non-profit-making organization GP43, kicked off yesterday at Wonderland, West Kowloon Cultural District, Tsim Sha Tsui, Hong Kong on Aug. 6, 2022. More than 200 blessing sky lanterns were created by the masters of Pok Fu Lam Village and the "Village Girl Workshop." (Pokfulam Village Facebook)
"The 2022 Hong Kong Sky Lantern Festival," organized by the non-profit-making organization GP43, kicked off at Wonderland, West Kowloon Cultural District, Tsim Sha Tsui, Hong Kong on Aug. 6.
The two-day event showcased more than 200 "blessing the sky lanterns" and two million "blessing paper cranes" to pray for Hong Kong and successfully challenge the Guinness World Record. The paper cranes came from nearly 130 schools and were collected over a 10 months period. One of the schools collected 70,000, and each kid contributed 100.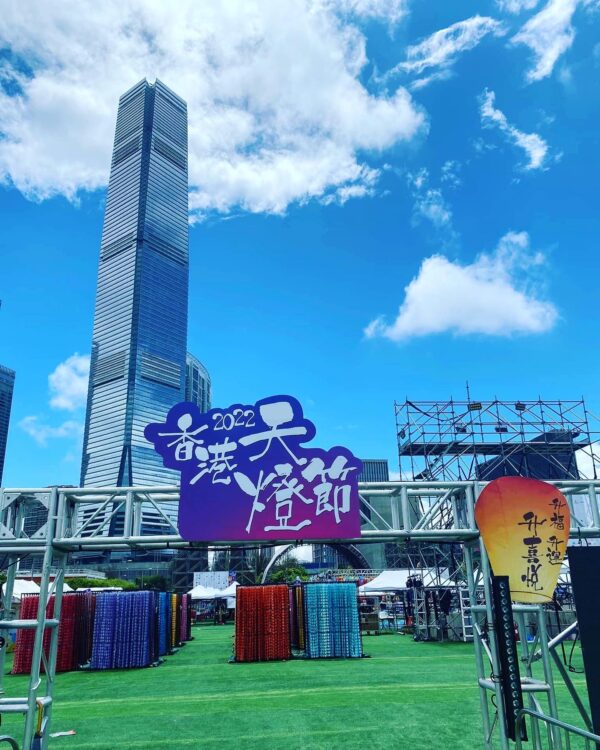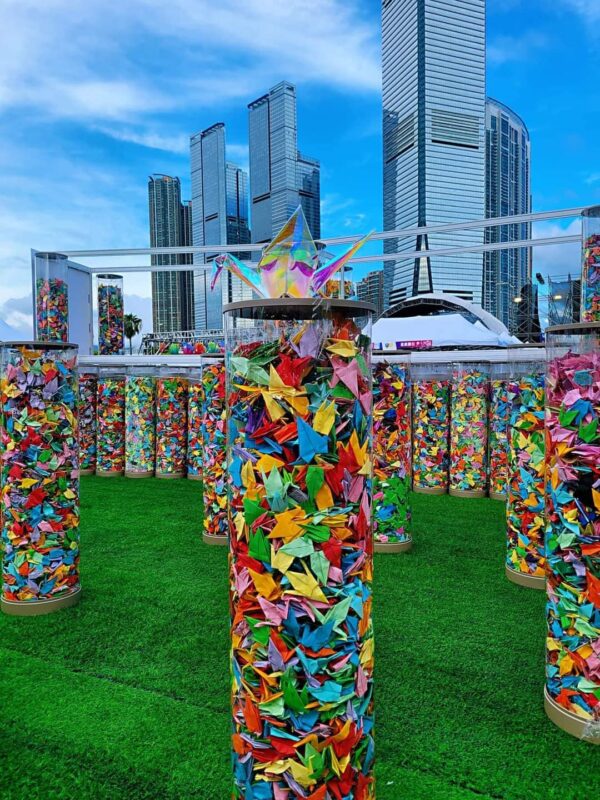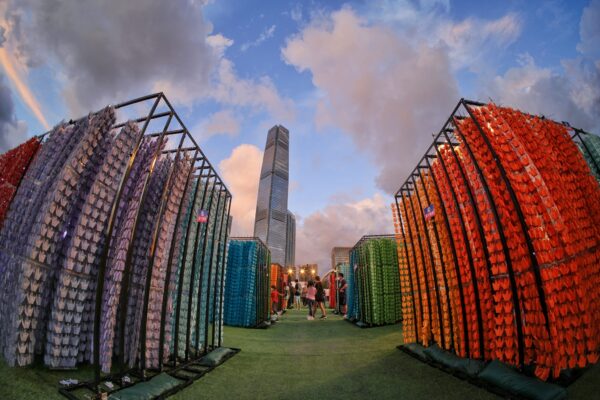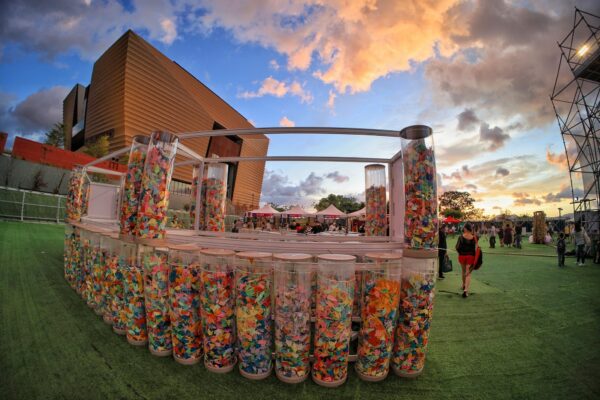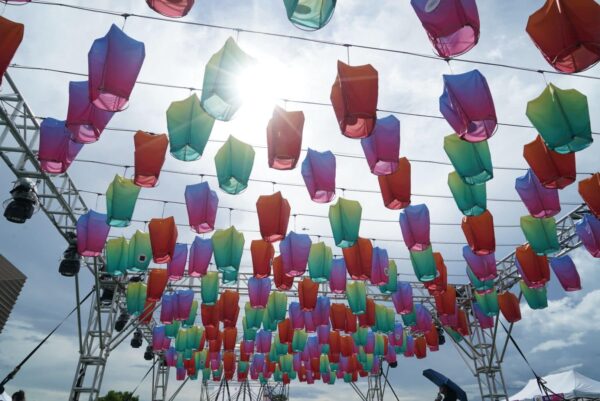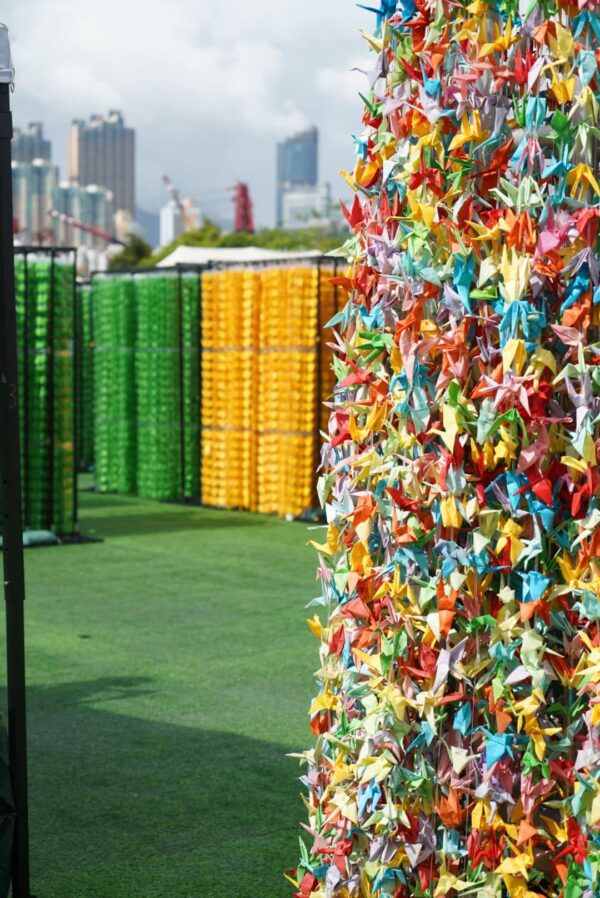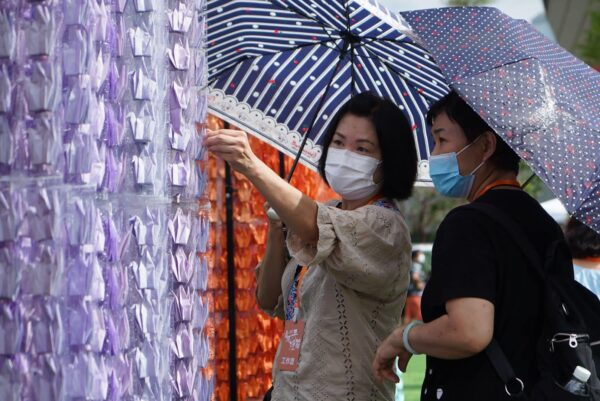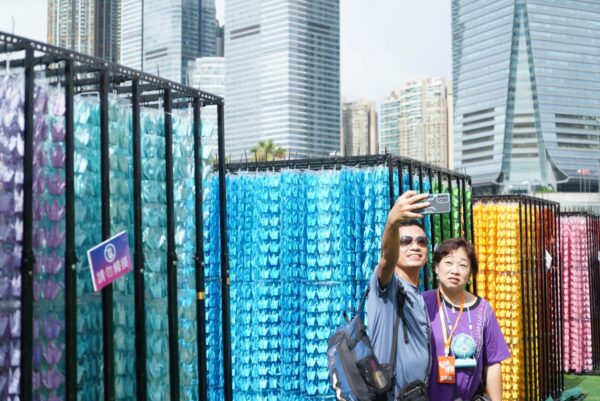 Since last week, 210 blessing sky lanterns have been produced. The skeleton of the sky lanterns was made by the Pokfulam Village Master Ng, with bamboo craftsmanship, and the sky lantern cloths were skillfully sewed together by members of the "Village Girl's Workshop." The Pokfulam Farm's ambassadors participated in the production and completion of the blessing sky lanterns.
Master Ng also opened a special workshop for the Sky Lantern Festival, teaching everyone to make sky lanterns, and sharing the fun of hand-making with everyone at the booth in Pokfulam Village.