Hong Kong Philosophy Professor: Photography Preserves Moments in History
Cheung Chan-fai, a former philosophy professor at the Chinese University of Hong Kong, believes photos are divided into natural and humanistic landscapes. And there are different factors in photos that show movement; some are historical, some are political, and some are emotional."Photographers can deliberately reconstruct a meaningful photo through the lens, giving the photo a story. At the same time, a photo can narrate a piece of history and let that moment be captured for eternity. When we look at a photo, we can go back to that era," said Cheung Chan-fai, former Professor of Philosophy, at the Chinese University of Hong Kong, to an Epoch Times reporter. Photos Tell Stories Cheung Chan-fai, a former professor of philosophy at the Chinese University of Hong Kong, is also an accomplished photographer. Many of his photographic works have been published. Recently, he spoke to The Epoch Times to share his photos and insights on photography and life. Cheung believes that photographers can tell stories with photos. He said, "the photographer can deliberately reconstruct a view into a meaningful photo to tell a story through the lens. At the same time, a photo also records a piece of history and can perpetuate the moment. When we look at historical photos, they can take us back to the era." Cheung sees two kinds of photos: photos of nature and photos of humanity. He asks, "why can certain photos touch people's hearts? There are different factors involved. They can be historical, political, or emotional." Cheung Chan-fai, former Professor of Philosophy, at the Chinese University of Hong Kong, Hong Kong, on June 16, 2020. (Jenny Zeng/The Epoch Times) Record of History The themes of Cheung Chen-fai's photos are diverse, but he likes to take photos with humanistic elements. "There are many salon photos that are very beautiful, but just "beautiful" is not enough without humanistic elements. Humanistic photos can be constructed into special stories, which make people feel that they are not simple photos, but have deeper meanings," said Cheung Cheung traveled to Antarctica and took a series of dreamlike natural scenery, but he always felt they were not good enough. Cheung says, "although these photos are beautiful, I can't find any humanistic elements, and I always feel that something is missing." He said that humanistic photos can create a unique story, making people feel that it is not just a simple event but that there is a deeper meaning. He recalls taking many spectacular photos of nature while traveling in Antarctica. However, "something was missing in those photos," he said. South Pole, Dec. 2019. (Courtesy of Cheung Chan-fai) Cheung spoke of a scene shot at the seaside in Hawaii. He caught the moment of a man jumping off the cliff, spreading his arms. He thought it was a fun photo. "I will never be able to photograph the same person doing the same action again," said Cheung. He believes photography is also about the "right place, time, and people." Cheung Chan-fai shared a fun diving photo taken in Hawaii in June 2016. (Courtesy of Cheung Chan-fai) Having settled in the UK, he finally had a chance to organize his photos taken between 2014 and 2019, when a series of social movements for freedom and democracy took place in Hong Kong. Looking at the photos, Cheung says, "Every photo is a snapshot of history. It will never happen again." "This is why photographs are so meaningful and important," he remarked. He says that these photos are a record of the era, and if they are taken and made public, they become part of history: "Putting them on the internet is like throwing them out into the open sea; they cannot be destroyed." Cheung recalls the tents erected in Admiralty, Hong Kong streets, the handwriting sprayed on the walls, the messages written on the umbrellas… They all belong to that era, and the scenes will not be repeated once they have passed. Students doing their homework in the street during the 2014 Umbrella Movement in Hong Kong, on Nov. 2014. (Courtesy of Cheung Chan-fai) To illustrate his point, Cheung cites the example of the June 4 Candlelight Vigil at Victoria Park. He said, in the past 30 years, people had become used to seeing the photos of a candlelight vigil on the front pages of the local newspapers the day after, with the park filled with people and the candlelights illuminating the sky, until one day it became history. He points out that photography is to "capture and preserve," When you look back at these images, you can think back to that time. A banner printed with "Protect Hong Kong from Degradation" on display along the street during the 2014 Umbrella Movement, Nov. 2014 (Courtesy of Cheung Chan-fai) One of the photos that are very special to him was taken, by the Shing Mun Rivier, near his home back in Hong Kong. He captured a group of cyclists riding along the river with "Glory to Hong Kong," a well-known slogan during the 2019 Hong Kong protest, spray-paint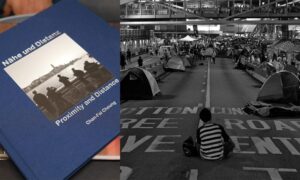 Cheung Chan-fai, a former philosophy professor at the Chinese University of Hong Kong, believes photos are divided into natural and humanistic landscapes. And there are different factors in photos that show movement; some are historical, some are political, and some are emotional.
"Photographers can deliberately reconstruct a meaningful photo through the lens, giving the photo a story. At the same time, a photo can narrate a piece of history and let that moment be captured for eternity. When we look at a photo, we can go back to that era," said Cheung Chan-fai, former Professor of Philosophy, at the Chinese University of Hong Kong, to an Epoch Times reporter.
Photos Tell Stories
Cheung Chan-fai, a former professor of philosophy at the Chinese University of Hong Kong, is also an accomplished photographer. Many of his photographic works have been published. Recently, he spoke to The Epoch Times to share his photos and insights on photography and life.
Cheung believes that photographers can tell stories with photos. He said, "the photographer can deliberately reconstruct a view into a meaningful photo to tell a story through the lens. At the same time, a photo also records a piece of history and can perpetuate the moment. When we look at historical photos, they can take us back to the era."
Cheung sees two kinds of photos: photos of nature and photos of humanity. He asks, "why can certain photos touch people's hearts? There are different factors involved. They can be historical, political, or emotional."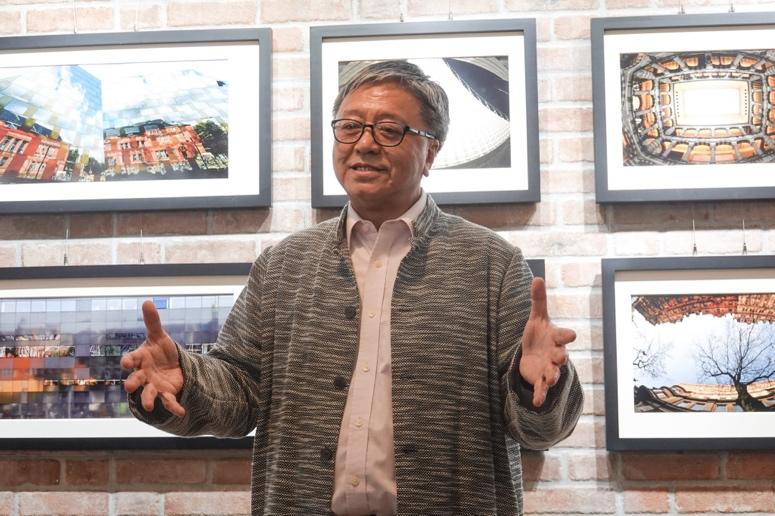 Record of History
The themes of Cheung Chen-fai's photos are diverse, but he likes to take photos with humanistic elements. "There are many salon photos that are very beautiful, but just "beautiful" is not enough without humanistic elements. Humanistic photos can be constructed into special stories, which make people feel that they are not simple photos, but have deeper meanings," said Cheung
Cheung traveled to Antarctica and took a series of dreamlike natural scenery, but he always felt they were not good enough. Cheung says, "although these photos are beautiful, I can't find any humanistic elements, and I always feel that something is missing."
He said that humanistic photos can create a unique story, making people feel that it is not just a simple event but that there is a deeper meaning. He recalls taking many spectacular photos of nature while traveling in Antarctica. However, "something was missing in those photos," he said.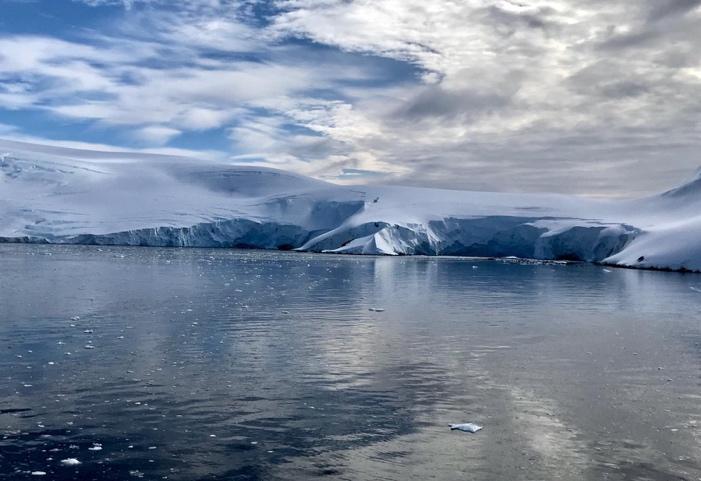 Cheung spoke of a scene shot at the seaside in Hawaii. He caught the moment of a man jumping off the cliff, spreading his arms. He thought it was a fun photo. "I will never be able to photograph the same person doing the same action again," said Cheung. He believes photography is also about the "right place, time, and people."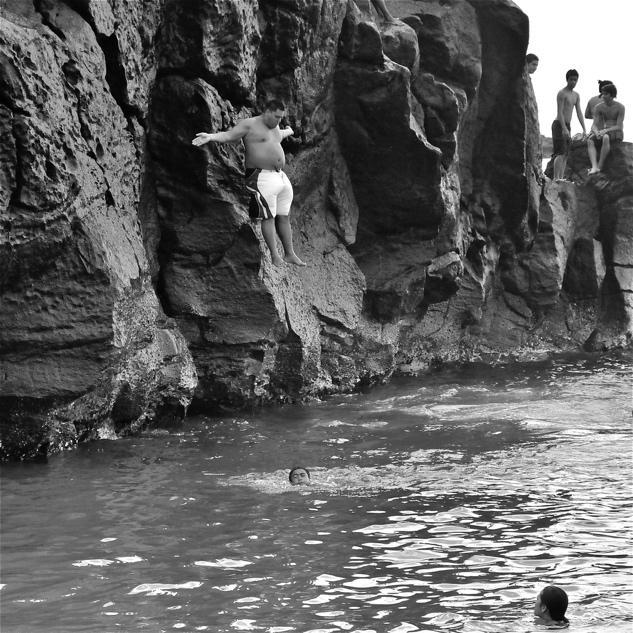 Having settled in the UK, he finally had a chance to organize his photos taken between 2014 and 2019, when a series of social movements for freedom and democracy took place in Hong Kong.
Looking at the photos, Cheung says, "Every photo is a snapshot of history. It will never happen again." "This is why photographs are so meaningful and important," he remarked.
He says that these photos are a record of the era, and if they are taken and made public, they become part of history: "Putting them on the internet is like throwing them out into the open sea; they cannot be destroyed."
Cheung recalls the tents erected in Admiralty, Hong Kong streets, the handwriting sprayed on the walls, the messages written on the umbrellas… They all belong to that era, and the scenes will not be repeated once they have passed.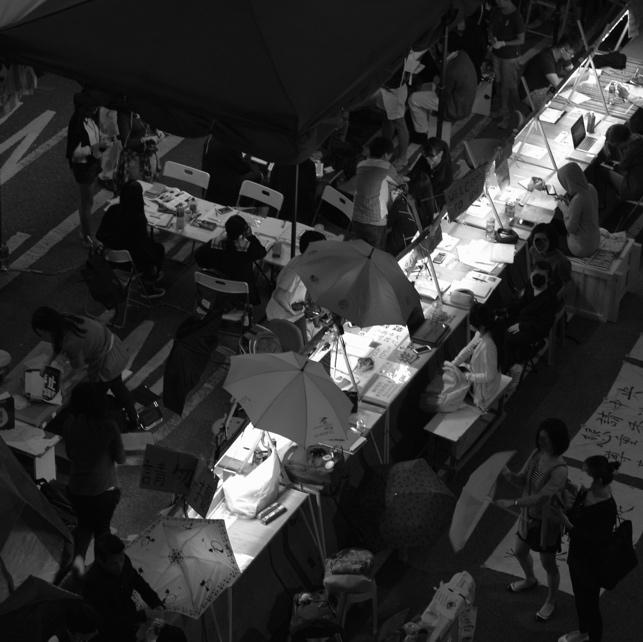 To illustrate his point, Cheung cites the example of the June 4 Candlelight Vigil at Victoria Park. He said, in the past 30 years, people had become used to seeing the photos of a candlelight vigil on the front pages of the local newspapers the day after, with the park filled with people and the candlelights illuminating the sky, until one day it became history.
He points out that photography is to "capture and preserve," When you look back at these images, you can think back to that time.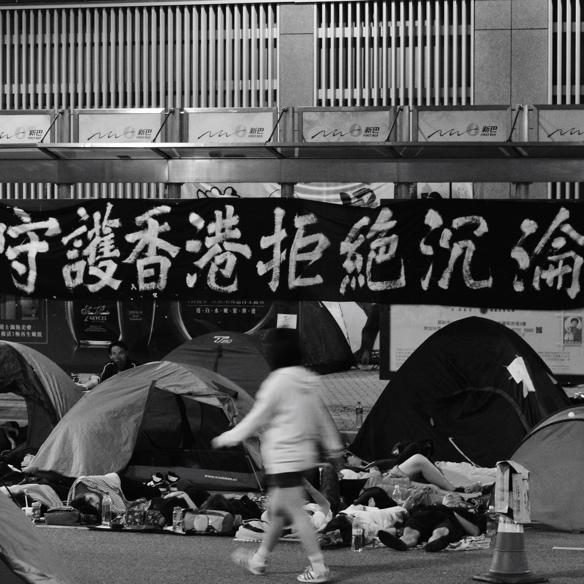 One of the photos that are very special to him was taken, by the Shing Mun Rivier, near his home back in Hong Kong. He captured a group of cyclists riding along the river with "Glory to Hong Kong," a well-known slogan during the 2019 Hong Kong protest, spray-painted on the fence in the background. Cheung said, "this scene will never appear again. This is our history."
When asked why he chooses black and white for certain photos, he says, although colored photos are more eye-catching, he finds it easier to express his sentiment with greyscale photos.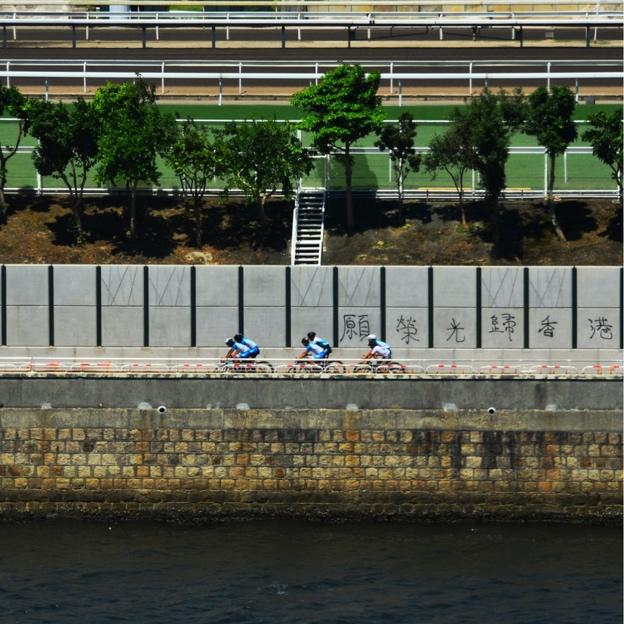 In a series of photos taken during the Umbrella Movement in 2014 and the Chinese University of Hong Kong conflict in 2019, he chose to show them in black and white to better highlight the atmosphere of the social environment at that time.
Are the Photos Real?
Cheung asks, "Do you think a photo of steak shared with a friend can tell you the true story of his life? Do you know the story behind the steak?" Photos do not tell you the whole story, but by choosing a good angle of view, a suitable breadth of the shot, the best point of focus, and a particular moment in time, the essence of the scene can be captured."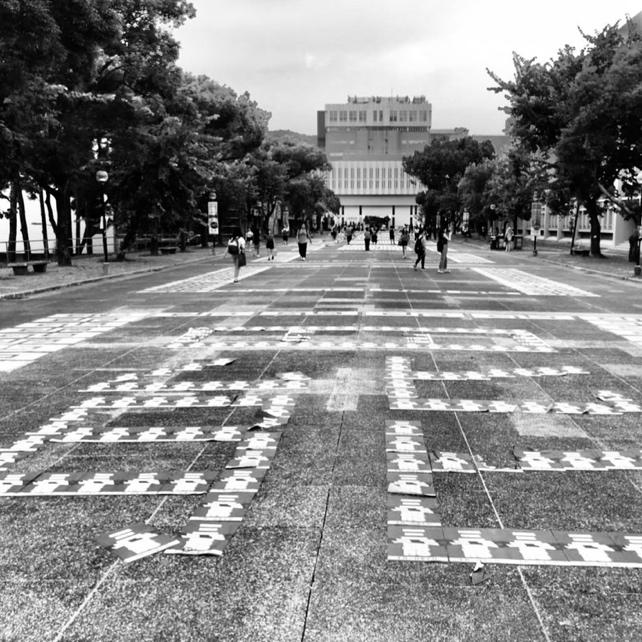 Since buying his first film camera in the 1970s, the camera has never left Cheung's life in the last 50 years. He has traveled all over the world with the camera, to as far as the Antarctic and as close as the streets and alleys of Hong Kong. The world through his lens makes him think, from the composition of the photos to the meaning behind them, and the photos also reflect his philosophy of life.
Cheung expressed how cell phones have changed photography; the ease and convenience of it allow thousands of photos to be taken a day. While in the past, taking a single photograph required a lot of learning.
Since having his camera in the 1970s, Cheung has never gone anywhere without it in 50 years. He has traveled all over the world with the camera, to as far as the Antarctic and as close as the streets and alleys of Hong Kong. The world he sees through his lens makes him think. His perspective on life comes through his composition of the photos.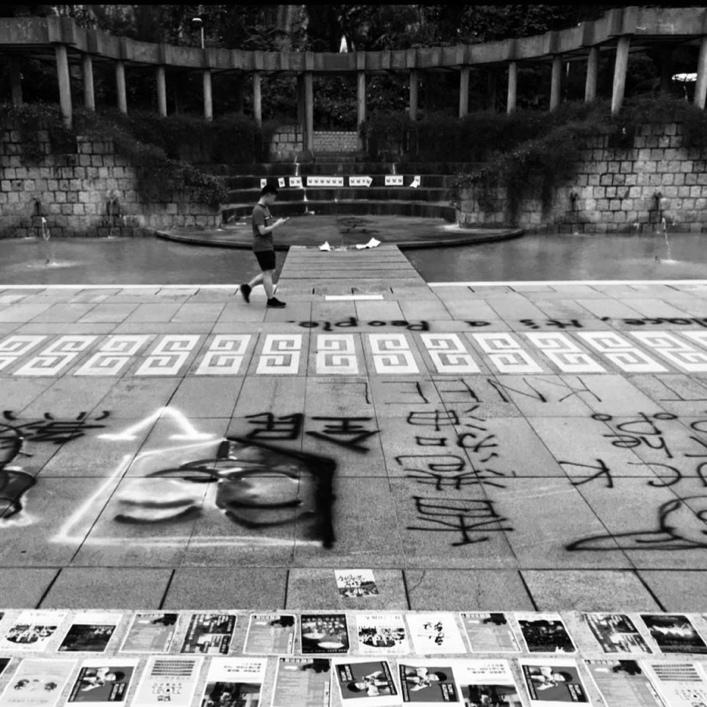 Cheung then explains the origin of the word "photography." He says the word "photography" can be disassembled into "photo" light and "graphê" drawing, which can be interpreted as "drawing with light."
Going deeper, he quotes from the Diamond Sutra, a Buddhist scripture, "All appearances are illusory. To see that appearances are not appearances is to see the Tathagata." Can the things seen through the lens reflect the reality of the moment? Cheung has his own set of views.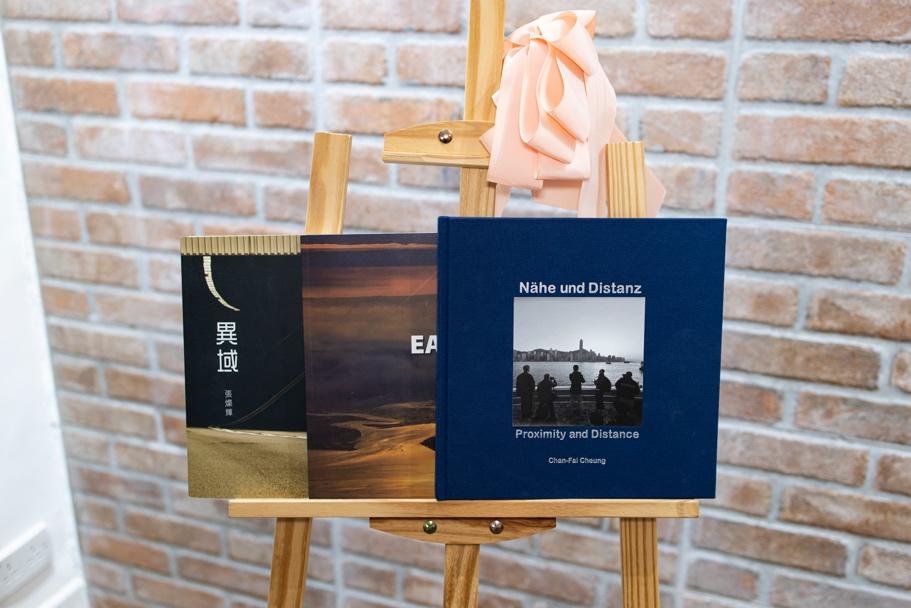 Cheung also points out that "photographs are two-dimensional, but the world we live in is three-dimensional, and plus time, it becomes four-dimensional. How could we put things in four-dimensional space into two-dimensional photos?"
He believes that every photo is the inner expression of the photographer. Even if it is the same scene, different people may have different angles of view, and the themes they want to express are also different.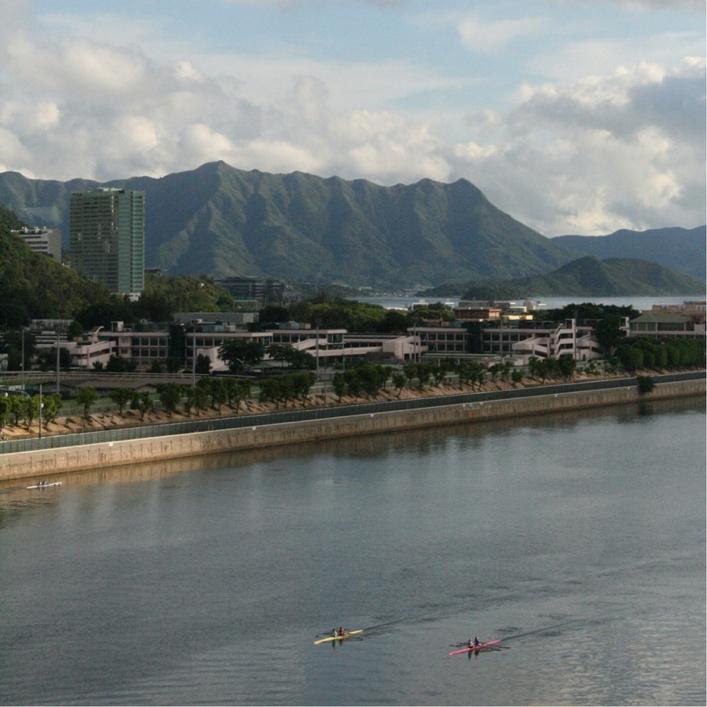 He adds that different people have different interpretations of the same photo, and only photos that resonate with people are meaningful. For example, the photo of cyclists riding along the Shing Mun River may well resonate with Hongkongers but not so much with people outside of Hong Kong.
On the other hand, photos of the River Thames, lined with some of the most important buildings in the UK, may not evoke much emotion from the Hongkongers. "London has a history of more than 2,000 years, most of which is developed along the River Thames. You can expect that Hongkongers and British people will have different reactions looking at the photos of the River Thames." Cheung says.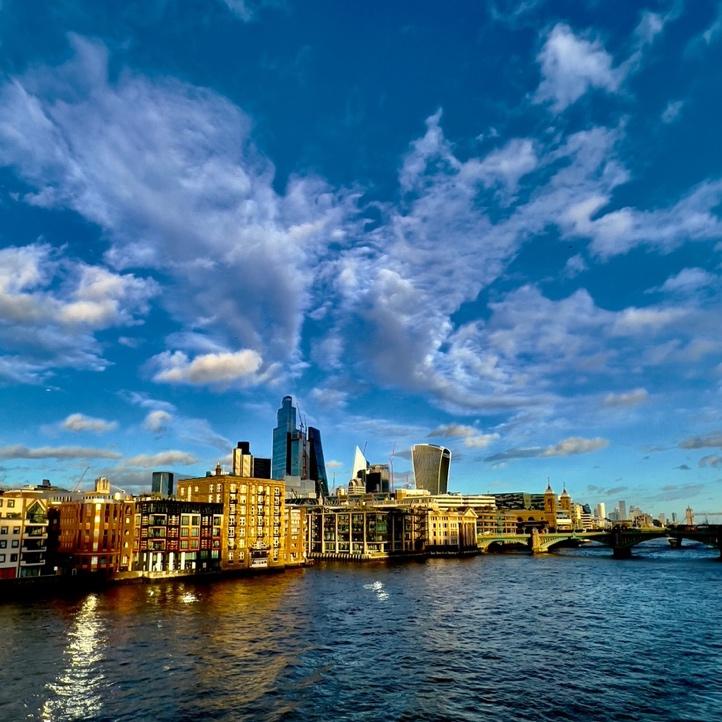 Now an exile to the United Kingdom, Cheung is spending his time organizing his photographic works. He plans to make public more of his photos taken over the years. Unfortunately, some of his works had been lost due to hard disk storage problems, and some had been left on his computer in Hong Kong, which could not be retrieved.
But Cheung says, "That is okay, as I already have enough photos to share for a long time." Being optimistic, he still walks around with his camera in his seventies. He says he will continue to take photos as long as he can walk.