Hong Kong and Taiwan are on Time Out Magazine's 'World's Coolest Streets' List
The prestigious Time Out magazine published its second annual list of the "World's Coolest Streets" after interviewing 20,000 urban-dwellers around the world.Time Out Travel Editor James Manning said "Our expert editors and the locals select the coolest streets in the world. Our contributors suggest which streets people should visit immediately." Thirty-three streets are listed in "Time Out's Coolest Streets in the World 2022″—three more than the 2021 version. New places have also been added, such as Taiwan, Mumbai, Athens, and Accra, the capital of Ghana. Time Out said, "From magnificent avenues and shopping streets to pedestrian zones and tree-covered plazas, these streets are the epitome of some of the most exciting cities." Number 1: Rue Wellington, Montreal, Canada Montreal, in the French-speaking province of Quebec, Canada, is one of the renowned food cities in the world, and  Wellington Street has some of the best restaurants and bars in the city. Picturesque and bustling, this southwest Montreal street hosts close to 200 businesses. Laura Osborne, a Canadian Time Out editor, said: "There are some killer bars here. It is a great breakfast or brunch spot. You can find the best sandwiches here. We also have city beaches." This street will become "pedestrian only" by 2023, undoubtedly adding more cool features. Another Canadian street in the list is Ossington Avenue in Toronto, which sits at 14th place. Asian Cool Time Out wrote that no place in the world could compare to Yongkang Street in Taipei, Taiwan (number 4). It sits in the Dongmen District, a place with great restaurants, traditional fried snacks, and delicious dessert shops. Yongkang Street is also where you can find upscale boutiques and historic tea rooms, and is the home of the beloved craft beer master. In a survey published by Time Out, Yongkang street in Taipei ranks 4th among the "World's Coolest Streets in 2022." (Shutterstock) Aside from the culinary reputation, Yongkang street favors individualism and personalized atmosphere of a craftsman's spirit over dullness of chain stores. Yongkang street has witnessed the history of carpenters, traditional pharmacies, and local jewelry workshops. Taiwanese blog Klook describes Yongkang: "Walking along Yongkang Street, voices of foreign travelers always echo. Especially in front of Ding Taifeng and Yongkang Beef Noodles, where the endless queues always are. Everyone is holding summery mango slushies in their hands. Suddenly tea shops spring like sprouts after rain. The alleyways contain one-of-a-kind boutiques, creative cultural shops, and foreign restaurants." Huang Shi-fang, director of international affairs at the Taiwan Tourism Administration, told CNN that the department had integrated various resources for promoting the district to international tourists. "So we are delighted that the magazine has chosen Yongkang. We hope we can invite travelers back when the border opens again." The bustling Yongkang Street in Taipei, Taiwan (Chan Pak-chau/The Epoch Times) Hong Kong Tai Ping Shan Street, in the north-west part of Hong Kong island, is ranked in seventh place. Tai Ping Shan is a historic miniature community located on an old street in Sheung Wan constituency. Tai Ping Shan Street has been transformed into a bohemian neighborhood with fashionable cafes, independent bookstores, and restaurants for all ages, many of which are housed inside older apartment buildings. Tai Ping Shan Street, Hong Kong, China (Shutterstock) Other Asian Streets Another Asian city on the "Coolest Streets" list was Bangkok. Yaowarat Road, Bangkok, made 8th place. Yaowarat is where you can travel through Bangkok, China Town. It is always buzzing day and night. Yaowarat is home to temples, restaurants, markets, acupuncturists, and Chinese herb suppliers. Street food has been popular for many generations. Kagurazaka, Tokyo, ranks at 25, while Jumeirah Beach Road of Dubai sits at 23. At number 32, is Colaba Causeway in Mumbai. AU-NZ Wins Melbourne' Australia's Gertrude Street dropped one place this year ranking second on the list. Gertrude Street is close to the city center, but is reported to have a forest calm and mystic charm to it. Many buildings on the street are deemed to be heritage. Number 6 is Karangahape Road in Auckland, New Zealand. Its bohemian style attracts many artists and musicians to gather in the district. As the heart of the city of creative enthusiasts, many art galleries or cafes sit in historic buildings. Thrift stores, second-hand shops, or record stores sit beside bars and nightclubs. Enmore Road in Sydney, Australia, is listed at 24. Europe The 3rd place street is Great Western Road, Glasgow, Scotland. On Great Western Road, you can find many antique shops, beer breweries, stylish cafes, and affordable Napoli pizzas. At 5th place, Copenhagen's Varnesdamsvej is full of fresh-smelling flowers, boutiques, bars, cheese shops, and uniquely, a French public school. Thi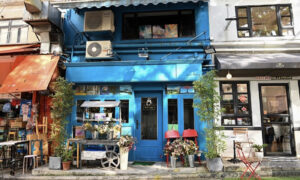 The prestigious Time Out magazine published its second annual list of the "World's Coolest Streets" after interviewing 20,000 urban-dwellers around the world.
Time Out Travel Editor James Manning said "Our expert editors and the locals select the coolest streets in the world. Our contributors suggest which streets people should visit immediately."
Thirty-three streets are listed in "Time Out's Coolest Streets in the World 2022″—three more than the 2021 version. New places have also been added, such as Taiwan, Mumbai, Athens, and Accra, the capital of Ghana.
Time Out said, "From magnificent avenues and shopping streets to pedestrian zones and tree-covered plazas, these streets are the epitome of some of the most exciting cities."
Number 1: Rue Wellington, Montreal, Canada
Montreal, in the French-speaking province of Quebec, Canada, is one of the renowned food cities in the world, and Wellington Street has some of the best restaurants and bars in the city.
Picturesque and bustling, this southwest Montreal street hosts close to 200 businesses.
Laura Osborne, a Canadian Time Out editor, said: "There are some killer bars here. It is a great breakfast or brunch spot. You can find the best sandwiches here. We also have city beaches."
This street will become "pedestrian only" by 2023, undoubtedly adding more cool features.
Another Canadian street in the list is Ossington Avenue in Toronto, which sits at 14th place.
Asian Cool
Time Out wrote that no place in the world could compare to Yongkang Street in Taipei, Taiwan (number 4). It sits in the Dongmen District, a place with great restaurants, traditional fried snacks, and delicious dessert shops. Yongkang Street is also where you can find upscale boutiques and historic tea rooms, and is the home of the beloved craft beer master.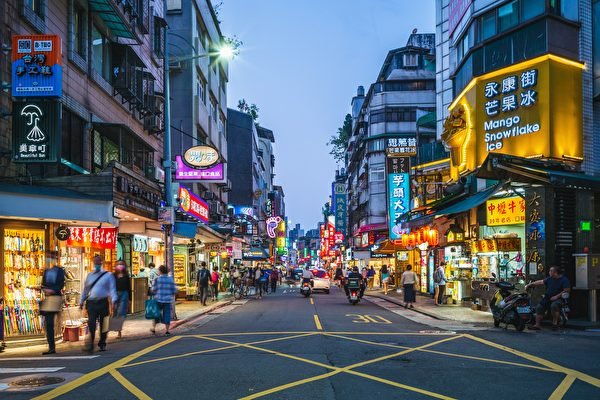 Aside from the culinary reputation, Yongkang street favors individualism and personalized atmosphere of a craftsman's spirit over dullness of chain stores.
Yongkang street has witnessed the history of carpenters, traditional pharmacies, and local jewelry workshops.
Taiwanese blog Klook describes Yongkang: "Walking along Yongkang Street, voices of foreign travelers always echo. Especially in front of Ding Taifeng and Yongkang Beef Noodles, where the endless queues always are. Everyone is holding summery mango slushies in their hands. Suddenly tea shops spring like sprouts after rain. The alleyways contain one-of-a-kind boutiques, creative cultural shops, and foreign restaurants."
Huang Shi-fang, director of international affairs at the Taiwan Tourism Administration, told CNN that the department had integrated various resources for promoting the district to international tourists. "So we are delighted that the magazine has chosen Yongkang. We hope we can invite travelers back when the border opens again."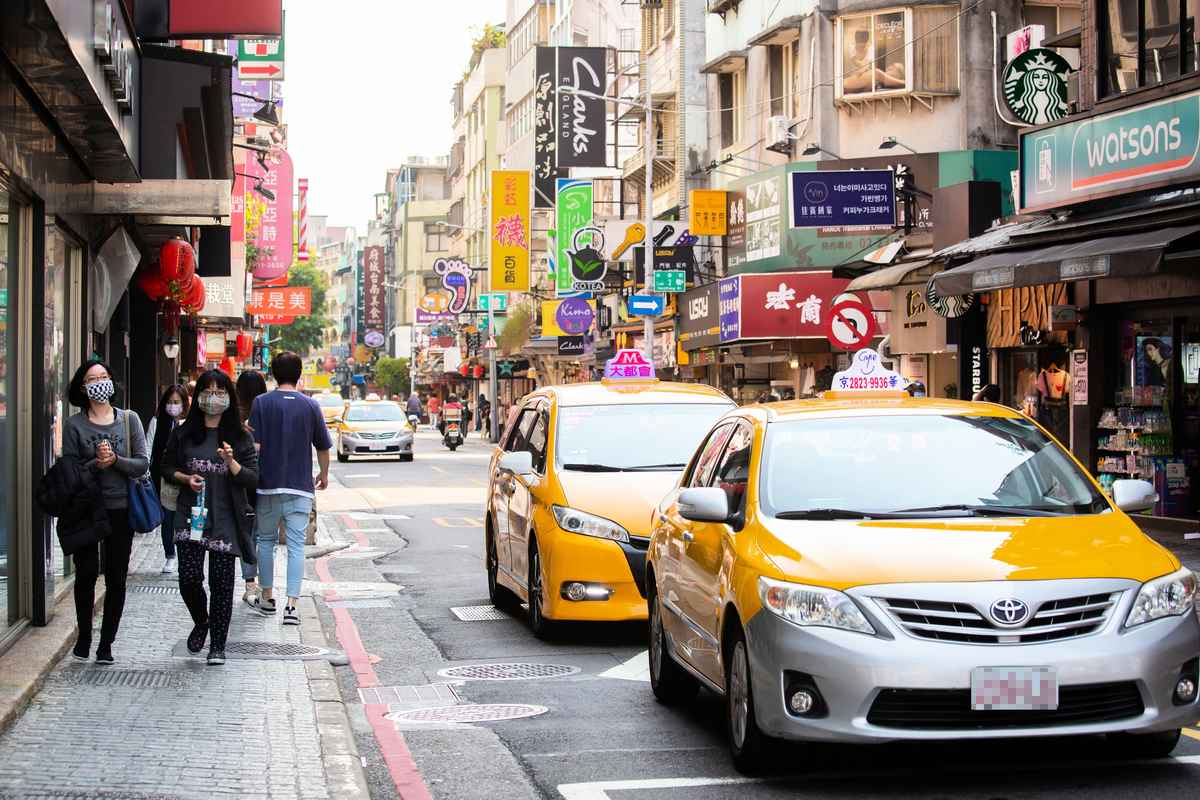 Hong Kong
Tai Ping Shan Street, in the north-west part of Hong Kong island, is ranked in seventh place. Tai Ping Shan is a historic miniature community located on an old street in Sheung Wan constituency.
Tai Ping Shan Street has been transformed into a bohemian neighborhood with fashionable cafes, independent bookstores, and restaurants for all ages, many of which are housed inside older apartment buildings.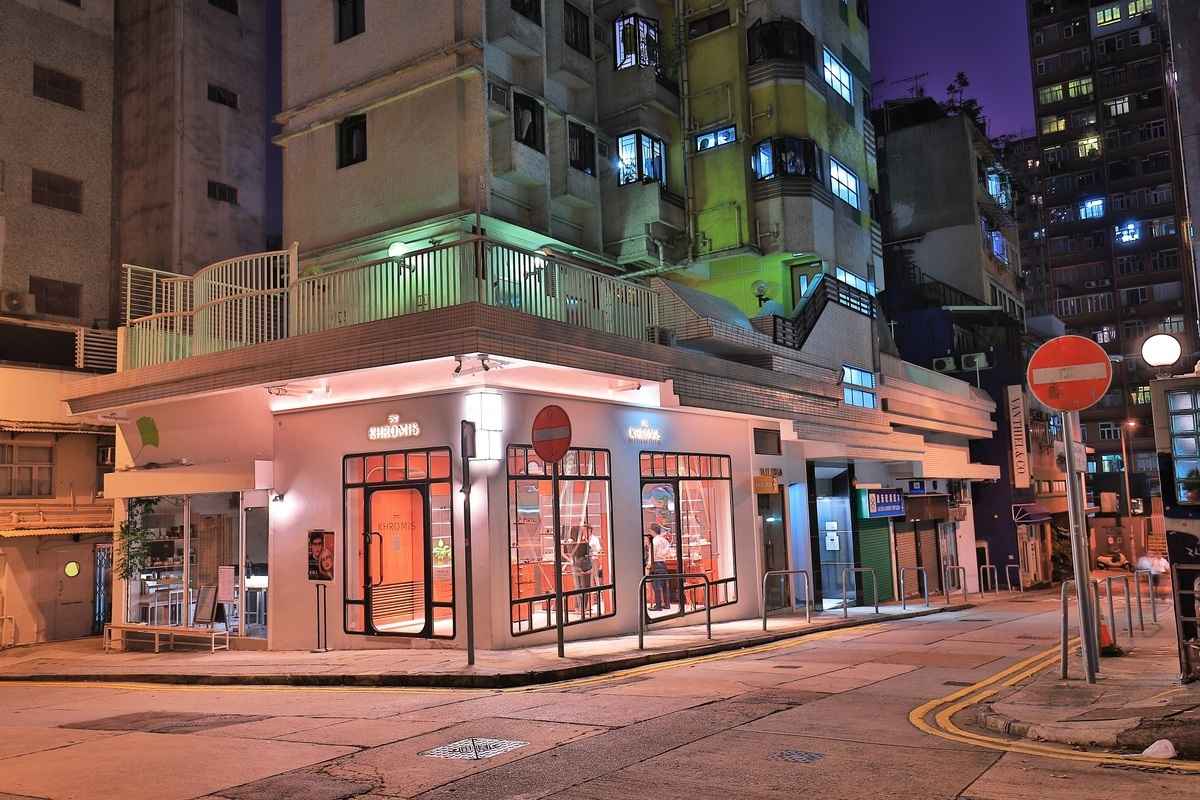 Other Asian Streets
Another Asian city on the "Coolest Streets" list was Bangkok. Yaowarat Road, Bangkok, made 8th place. Yaowarat is where you can travel through Bangkok, China Town. It is always buzzing day and night. Yaowarat is home to temples, restaurants, markets, acupuncturists, and Chinese herb suppliers. Street food has been popular for many generations.
Kagurazaka, Tokyo, ranks at 25, while Jumeirah Beach Road of Dubai sits at 23. At number 32, is Colaba Causeway in Mumbai.
AU-NZ Wins
Melbourne' Australia's Gertrude Street dropped one place this year ranking second on the list. Gertrude Street is close to the city center, but is reported to have a forest calm and mystic charm to it. Many buildings on the street are deemed to be heritage.
Number 6 is Karangahape Road in Auckland, New Zealand. Its bohemian style attracts many artists and musicians to gather in the district. As the heart of the city of creative enthusiasts, many art galleries or cafes sit in historic buildings. Thrift stores, second-hand shops, or record stores sit beside bars and nightclubs.
Enmore Road in Sydney, Australia, is listed at 24.
Europe
The 3rd place street is Great Western Road, Glasgow, Scotland. On Great Western Road, you can find many antique shops, beer breweries, stylish cafes, and affordable Napoli pizzas.
At 5th place, Copenhagen's Varnesdamsvej is full of fresh-smelling flowers, boutiques, bars, cheese shops, and uniquely, a French public school. This little gem is also considered the "little Paris" in Copenhagen.
At number 9, is Berlin's Oranienstrasse, one of the most famous streets. It is renowned for its authentic Turkish food and cocktail bars. There are frequent protests on this street, particularly on May 1.
Some of the European streets of Athens, London, Lisbon, Dublin, Madrid, Manchester, Barcelona, and Istanbul, also made it to the Time Out list.
United States
Although America's streets did not make it to the top ranks, it has the highest number of streets on the list of any country.
Hayes Street in San Francisco made it to 10th position. Hayes Street has become a symbol of economic recovery in the area. New restaurants and storefronts have given the street a makeover.
When you finish shopping, you can always get something to eat or drink and enjoy the many sidewalk cafes.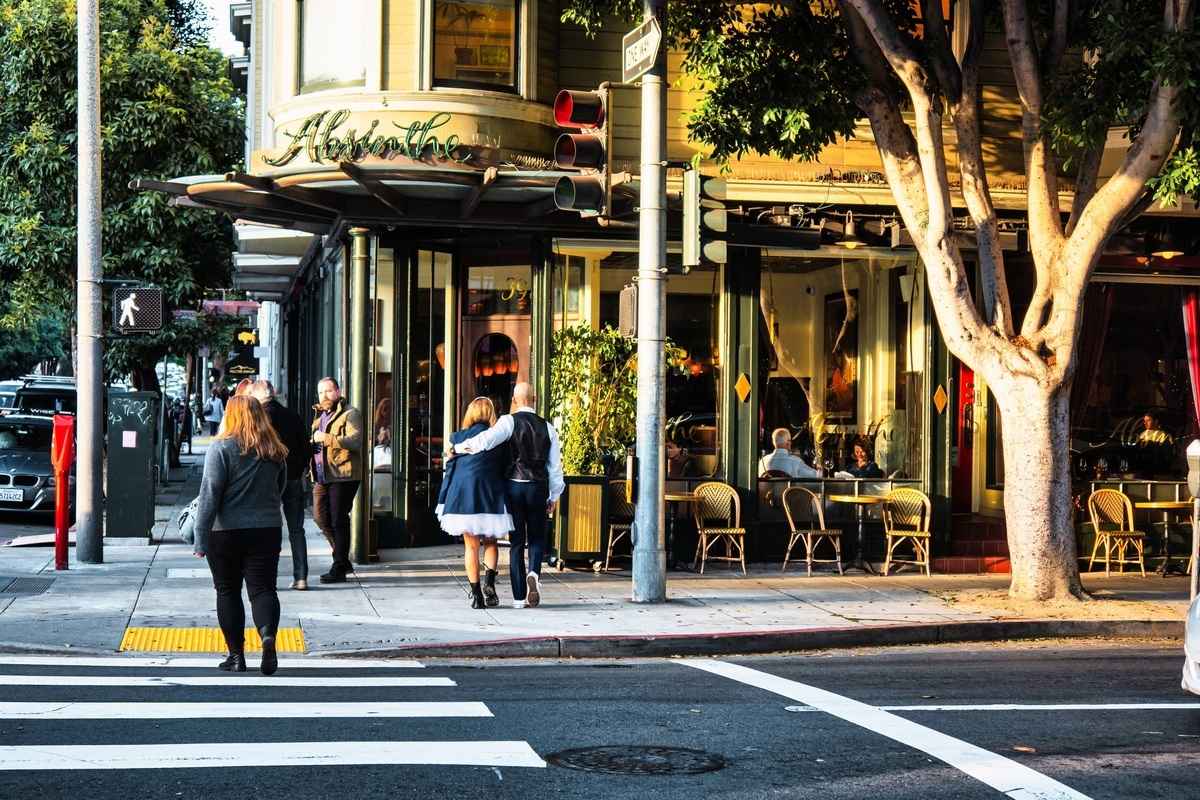 Miami's Calle Ocho takes the 16th spot, while Wentworth in Chicago is 20th. MacDougal Street in New York sits at 29, where the most popular cocktail bar of the year, Dante, is located.
For the past few decades, MacDougal Street has been the most vibrant and alive of all the New York City streets. On a warm evening, outdoor live music and fresco dining are regular sights.
Other American streets included Virgil Avenue in Los Angeles at 13th and Newbury Street in Boston at 31st.