Hepatitis of 'Unknown Origin' In Children Linked to Lockdowns Potentially: UK Pathologist
Authorities are scrambling to investigate the potential cause of an unusually high number of acute hepatitis cases in children around the world and the UK, which some say may be caused by COVID-19 lockdowns which have weakened immunity.In a statement on Tuesday, the UK Health Security Agency (UKHSA) said it working with the National Health Service (NHS) and the public health agencies of England, Wales, Scotland, and Northern Ireland, to investigate the potential cause of an unusually high number of acute hepatitis cases being seen in children in the past few weeks. In the UK, as of 20 April 2022, there have been 111 cases of "hepatitis of unknown origin" identified in children aged under 16 years old, since Jan. 1. Of these cases, 10 children have received a liver transplant. No UK cases have died. A small number of children over the age of 10 are being investigated. The usual viruses that cause infectious hepatitis (hepatitis A to E) have not been detected. The WHO also issued a bulletin confirming that cases have been found in Spain (13), Israel (12), the United States of America (9), Denmark (6), Ireland (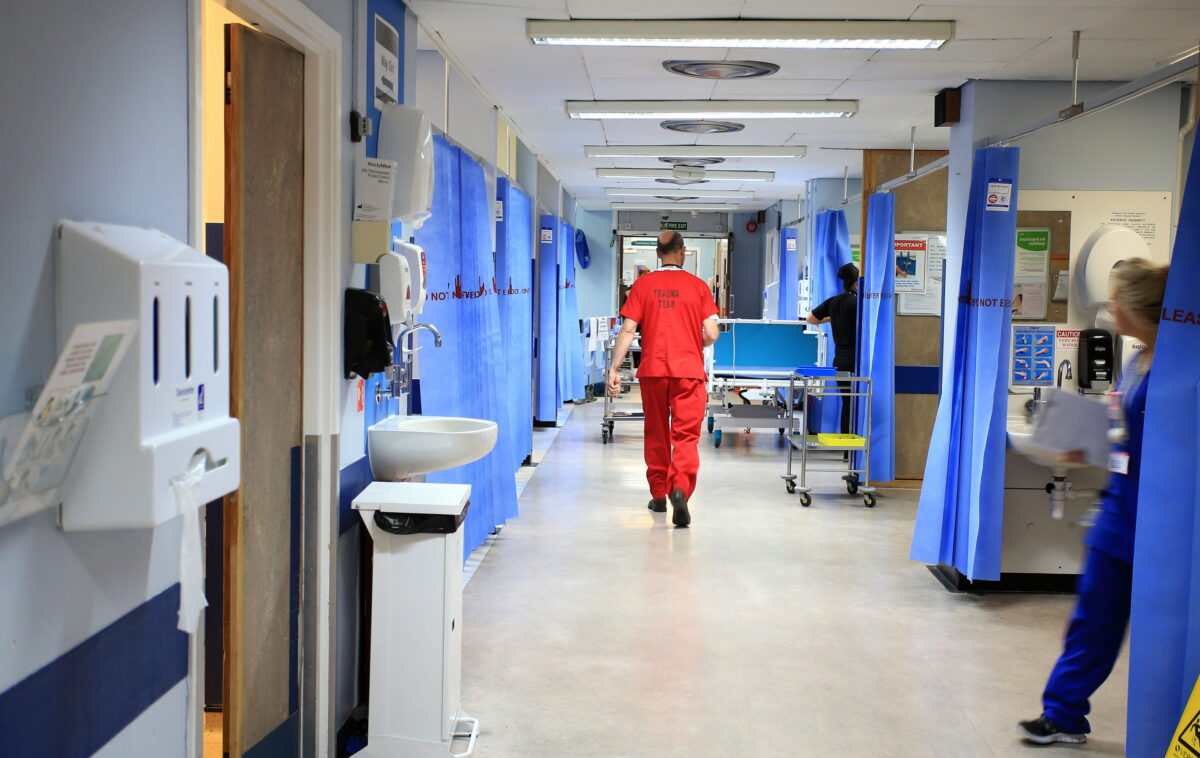 Authorities are scrambling to investigate the potential cause of an unusually high number of acute hepatitis cases in children around the world and the UK, which some say may be caused by COVID-19 lockdowns which have weakened immunity.
In a statement on Tuesday, the UK Health Security Agency (UKHSA) said it working with the National Health Service (NHS) and the public health agencies of England, Wales, Scotland, and Northern Ireland, to investigate the potential cause of an unusually high number of acute hepatitis cases being seen in children in the past few weeks.
In the UK, as of 20 April 2022, there have been 111 cases of "hepatitis of unknown origin" identified in children aged under 16 years old, since Jan. 1. Of these cases, 10 children have received a liver transplant. No UK cases have died. A small number of children over the age of 10 are being investigated.
The usual viruses that cause infectious hepatitis (hepatitis A to E) have not been detected.
The WHO also issued a bulletin confirming that cases have been found in Spain (13), Israel (12), the United States of America (9), Denmark (6), Ireland (<5), The Netherlands (4), Italy (4), Norway (2), France (2), Romania (1), and Belgium (1).
While still under investigation, officials believe that one potential cause is a group of viruses called adenoviruses that may be causing the illnesses. Adenovirus has been detected in at least 74 cases.
The Daily Mail reported that UKHSA director of clinical and emerging infections Dr. Meera Chand told the European Congress of Clinical Microbiology and Infectious Diseases that younger children were getting infected by the virus as they had not been exposed to it "during the formative stages that they've gone through during the pandemic."
A paper in Eurosurveillance reviewing Scottish hepatitis cases also suggested that reduced mixing from lockdowns is a potential cause.
"At the time of publication, the leading hypotheses centre around adenovirus—either a new variant with a distinct clinical syndrome or a routinely circulating variant that is more severely impacting younger children who are immunologically naïve. The latter scenario may be the result of restricted social mixing during the COVID-19 pandemic," wrote Eurosurveillance.
Authorities said that there is no link to the COVID-19 vaccine. None of the currently confirmed cases in the UK has been vaccinated.
At the time, diagnostic pathologist Dr. Clare Craig told The Epoch Times that she also did not believe that COVID-19 vaccines are to blame, but rather lockdowns potentially.
"The point is what we've done with lockdowns is that we've massively disrupted the way that we interact with each other and consequently we've interrupted microorganisms and the way we spread them to one another," she said.
In a statement HART, a group of UK doctors, scientists, and other academic experts set up to share concerns about policy and guidance recommendations relating to the COVID-19 pandemic, of which Craig is part of, wrote that "adenoviruses are common viruses which usually cause a range of relatively mild symptoms in healthy children such as vomiting, diarrhoea, conjunctivitis, and cold symptoms."
"Adenoviruses have been linked previously to hepatitis, but nearly all cases have been in the severely immunocompromised," it added.
"As early as June 2020, warnings were issued during the lockdowns that restricting mixing of children, and the consequent reduced exposure to the normal range of viruses, could have deleterious effects, creating an 'immune debt' which would have to be 'repaid' eventually," added HART.