Growing Number of Experts Call on US Government to Recognize Natural Immunity
A growing number of experts are urging the U.S. government to formally recognize natural immunity, or the protection given by recovering from COVID-19. More experts are arguing that the Centers for Disease Control and Prevention's (CDC) recommended vaccination schedule should feature fewer doses—or none at all—for people who have contracted COVID-19 and survived. "Natural infection should count as two doses," Dr. Paul Offit, professor of pediatrics at the Children's Hospital of Philadelphia, and an adviser to the Food and Drug Administration on vaccines, told The Epoch Times. Offit and two former FDA officials stated in a recent op-ed that "requiring people who have been infected to get three shots is overkill at best—a waste of valuable doses—and an unnecessary risk at worst (given that vaccines have side effects, albeit rare ones)." Under current CDC guidance, all Americans 12 and older are advised to get three doses of the Moderna or Pfizer COVID-19 vaccines. The CDC defines fully vaccinated as people who get two shots of the Moderna or Pfizer COVID-19 vaccines, or the single-shot Johnson & Johnson jab. The CDC's guidance isn't binding but is cited by companies and jurisdictions when imposing vaccine mandates. Many mandates force workers or residents to get fully vaccinated; others require a booster on top of the primary series because of waning protection. Few have exemptions for natural immunity. Eric Topol, founder and director of the Scripps Research Translational Institute, wrote in a separate op-ed that the increasing number of studies showing how strong and long-lasting natural immunity is should prompt the CDC to redefine fully vaccinated in two ways: People who have gotten a primary series and not been infected should need a third dose, while those with prior infection should only need one shot. Recent research on the matter includes a study funded by Johnson & Johnson and the U.S. government that found that previous infection alone provided 90 percent protection against moderate to severe COVID-19—the vaccine only provided 56 percent protection—and a paper backed by the CDC that found natural immunity was more protective than vaccination against the Delta variant of SARS-CoV-2. Some experts, such as Offit, push for what's known as hybrid immunity. They point to papers that suggest that people who have been infected and go on to get a single vaccine dose are better protected than those with prior infection who remain unvaccinated, including a Cleveland Clinic study published earlier in February. Dr. David Boulware, a professor of medicine at the University of Minnesota, agrees. A transmission electron micrograph shows SARS-CoV-2 virus particles isolated from a patient. (NIAID) Boulware said he worries that not everybody who contracts COVID-19 will generate an immune response. He helped with a study published in 2021 that had participants self-collect serologic samples. The findings indicate that people with more COVID-19 symptoms were more likely to show evidence of prior infection. "For persons with prior documented COVID-19, they should receive at least one follow-up vaccine at three to six months after initial infection. For those with prior infection, two sequential vaccines in rapid sequence of 0, 21, or 28 days do virtually nothing immunologically, other than generate side effects. At present (based on current rules), I would recommend all those with prior infection to have a vaccine at three months after initial infection and then again after six months from initial infection," Boulware told The Epoch Times in an email. Top U.S. health officials such as CDC Director Dr. Rochelle Walensky have acknowledged that natural immunity occurs but have repeatedly urged people to get vaccinated, even if they recover from COVID-19, with a full vaccination schedule. Offit says he was among four people who were asked to share their views on natural immunity in 2021 with Walensky and other officials, including Dr. Anthony Fauci, the longtime head of the National Institute of Allergy and Infectious Diseases (NIAID) and the chief medical adviser to President Joe Biden. The virtual meeting, which took place after Surgeon General Vivek Murthy was confirmed by the Senate and before Dr. Francis Collins stepped down as head of the National Institutes of Health (NIH), didn't lead to a shift in government guidance. "I think it's because the opinions were sort of generally diverse, so there wasn't a clear, unified message that came out of that," Offit told The Epoch Times. One possible issue is how people could prove they've been infected and recovered, with suggestions including serologic tests. The CDC, the NIH, NIAID, Murthy, Walensky, Fauci, and Collins didn't respond to requests for comment. The Epoch Times has filed Freedom of Information Act requests for details on the meeting. Other experts say the protection people with natural immunity enjoy is so strong that they may not or definitel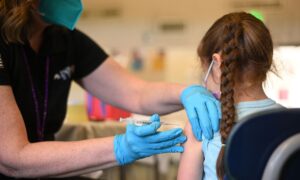 A growing number of experts are urging the U.S. government to formally recognize natural immunity, or the protection given by recovering from COVID-19.
More experts are arguing that the Centers for Disease Control and Prevention's (CDC) recommended vaccination schedule should feature fewer doses—or none at all—for people who have contracted COVID-19 and survived.
"Natural infection should count as two doses," Dr. Paul Offit, professor of pediatrics at the Children's Hospital of Philadelphia, and an adviser to the Food and Drug Administration on vaccines, told The Epoch Times.
Offit and two former FDA officials stated in a recent op-ed that "requiring people who have been infected to get three shots is overkill at best—a waste of valuable doses—and an unnecessary risk at worst (given that vaccines have side effects, albeit rare ones)."
Under current CDC guidance, all Americans 12 and older are advised to get three doses of the Moderna or Pfizer COVID-19 vaccines. The CDC defines fully vaccinated as people who get two shots of the Moderna or Pfizer COVID-19 vaccines, or the single-shot Johnson & Johnson jab.
The CDC's guidance isn't binding but is cited by companies and jurisdictions when imposing vaccine mandates. Many mandates force workers or residents to get fully vaccinated; others require a booster on top of the primary series because of waning protection. Few have exemptions for natural immunity.
Eric Topol, founder and director of the Scripps Research Translational Institute, wrote in a separate op-ed that the increasing number of studies showing how strong and long-lasting natural immunity is should prompt the CDC to redefine fully vaccinated in two ways: People who have gotten a primary series and not been infected should need a third dose, while those with prior infection should only need one shot.
Recent research on the matter includes a study funded by Johnson & Johnson and the U.S. government that found that previous infection alone provided 90 percent protection against moderate to severe COVID-19—the vaccine only provided 56 percent protection—and a paper backed by the CDC that found natural immunity was more protective than vaccination against the Delta variant of SARS-CoV-2.
Some experts, such as Offit, push for what's known as hybrid immunity. They point to papers that suggest that people who have been infected and go on to get a single vaccine dose are better protected than those with prior infection who remain unvaccinated, including a Cleveland Clinic study published earlier in February.
Dr. David Boulware, a professor of medicine at the University of Minnesota, agrees.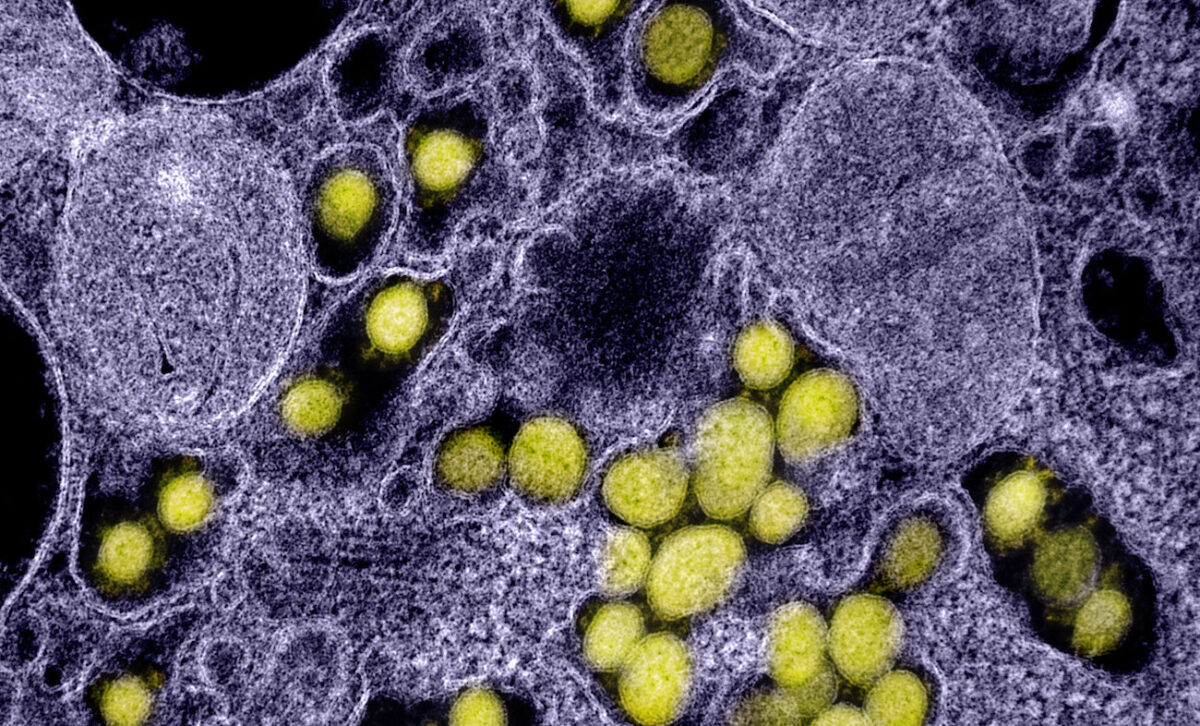 Boulware said he worries that not everybody who contracts COVID-19 will generate an immune response. He helped with a study published in 2021 that had participants self-collect serologic samples. The findings indicate that people with more COVID-19 symptoms were more likely to show evidence of prior infection.
"For persons with prior documented COVID-19, they should receive at least one follow-up vaccine at three to six months after initial infection. For those with prior infection, two sequential vaccines in rapid sequence of 0, 21, or 28 days do virtually nothing immunologically, other than generate side effects. At present (based on current rules), I would recommend all those with prior infection to have a vaccine at three months after initial infection and then again after six months from initial infection," Boulware told The Epoch Times in an email.
Top U.S. health officials such as CDC Director Dr. Rochelle Walensky have acknowledged that natural immunity occurs but have repeatedly urged people to get vaccinated, even if they recover from COVID-19, with a full vaccination schedule.
Offit says he was among four people who were asked to share their views on natural immunity in 2021 with Walensky and other officials, including Dr. Anthony Fauci, the longtime head of the National Institute of Allergy and Infectious Diseases (NIAID) and the chief medical adviser to President Joe Biden. The virtual meeting, which took place after Surgeon General Vivek Murthy was confirmed by the Senate and before Dr. Francis Collins stepped down as head of the National Institutes of Health (NIH), didn't lead to a shift in government guidance.
"I think it's because the opinions were sort of generally diverse, so there wasn't a clear, unified message that came out of that," Offit told The Epoch Times.
One possible issue is how people could prove they've been infected and recovered, with suggestions including serologic tests.
The CDC, the NIH, NIAID, Murthy, Walensky, Fauci, and Collins didn't respond to requests for comment. The Epoch Times has filed Freedom of Information Act requests for details on the meeting.
Other experts say the protection people with natural immunity enjoy is so strong that they may not or definitely don't need any vaccine doses.
Dr. Robert Malone, who helped create the messenger RNA technology that the Pfizer and Moderna vaccines are built on, pointed to research that suggests that people with natural immunity have a greater risk of suffering adverse events after getting vaccinated as well as a collection of studies on protection from natural immunity.
"Over 140 papers demonstrate that—superiority of natural immunity," Malone told The Epoch Times. "And furthermore, if you jab somebody after they have natural immunity, their risk of adverse events goes up."
One recent study from Italian researchers found that people who recovered from COVID-19 had a low risk of reinfection and a very low risk of severe or deadly COVID-19. They said the risk-benefit of vaccine doses for the population should be "carefully evaluated."
"From the point of view of the individual who recovered from a previous infection, vaccination will provide a very limited benefit, as his/her risk of a severe or lethal disease is extremely low, especially if she/he is young," Dr. Lamberto Manzoli, one of the authors, told The Epoch Times in an email.
On the other hand, vaccinating the naturally immune "may still provide some benefit, because approximately 1 percent of these subjects may have a reinfection and therefore transmit the disease," he said. "Clearly, their impact on the overall pandemic is difficult to quantify, and it is likely to be very scarce, but if we want to take a very conservative approach, vaccination may still provide some benefit. Importantly, we have to use the word 'may' because, as I mentioned in the manuscript, an in-depth evaluation of the risk-benefit should be made for these subjects."