'Grave assault' on US judiciary goes unpunished
An investigation endorsed by former US Homeland Security head could not find who leaked the Dobbs abortion ruling to Politico in 2022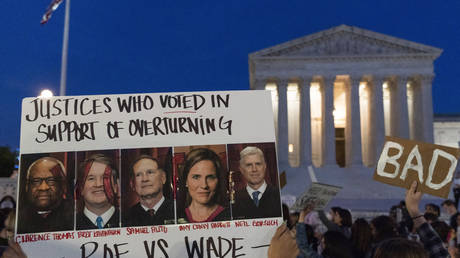 'Grave assault' on US judiciary goes unpunished
Investigators were "unable to identify" the culprit in leaking the draft of Dobbs decision to Politico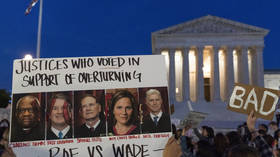 After months of investigating who may have leaked the draft of a verdict that reversed decades of precedent on abortion, the US Supreme Court announced on Thursday the culprit could not be found.
Politico published the entire draft of the Dobbs v. Jackson Women's Health Organization decision on May 2 last year, revealing that the court was preparing to overturn the precedent sent by 1973's Roe v. Wade.
In Thursday's statement, the court described the leak as "one of the worst breaches of trust in its history" and "a grave assault on the judicial process," adding that exposing internal deliberations threatened the integrity of its proceedings.
The marshal of the court was tasked with discovering the leaker and began working within days. A team of "seasoned attorneys and trained federal investigators with substantial experience conducting criminal, administrative and cyber investigations" interviewed 97 SCOTUS employees, but have been "unable to determine" the identity of the leaker, the Marshal of the Supreme Court said in her report. The probe did conclude it was "unlikely" the SCOTUS computers were accessed from the outside, however, and recommended a series of measures to prevent future leaks.
In addition to the marshal's probe, Chief Justice John Roberts reached out to former Homeland Security secretary Michael Chertoff to "independently review and assess" the investigation. Chertoff declared that the probe was "thorough" and that he could not think of "any additional useful investigative measures."
Chertoff headed the DHS during President George W. Bush's second term, and was a federal judge and prosecutor prior to that. He currently sits on the advisory board of Norm Eisen's States United Democracy Center, a nonprofit seeking to "safeguard democracy" by "advancing free, fair, and secure elections."
The publication of the Dobbs draft was a political bombshell. Republicans and Democrats traded accusations as to who may have leaked the document and why. Pro-abortion activists protested outside conservative-leaning justices' homes and even made death threats. The White House reacted to the leak by calling on Americans to vote for Democrats in the upcoming midterm elections, with the party fundraising off the controversy. The court went ahead and overturned Roe in June.