'Getting Trump' Supersedes Precedents and the Law
CommentaryU.S. presidents are members of an elite club. As "leaders of the free world" during their stints in the Oval Office, they are expected to uphold Western alliances and traditions, support and defend the U.S. Constitution, fairly execute the laws of the land, administer the federal bureaucracy (as head of the executive branch of the U.S. government), conduct foreign policy and international affairs, and other important tasks. Various unwritten rules—essentially protocols, customs, and courtesies—have historically governed how members of "the club" are supposed to interact with each other in public. Call it "presidential etiquette," if you will: Act collegially in public settings. Don't speak ill of members of the club. Don't get into policy debates in public. Uphold traditions, such as executive privilege. Don't raid the homes of other club members. Well, that last item probably isn't on the unwritten list. But one would have thought that there would have been no need to place it on a list of this kind in the first place! The American left railed for the last six years about former President Donald Trump's supposed meanness and lack of grace and decorum (see here, here, and here). Perhaps the Democrat-media complex was not used to a Republican president who actually gave as good as he got (or better) in the relentless political wars that dominate discourse among the U.S. political class these days. They smiled approvingly at George W. Bush's ever-willing efforts to turn the other cheek when attacked politically. In contrast, they fumed and ground their teeth at Trump's "mean tweets" that exposed their lies and hypocrisies. Perhaps this is the core of "Trump derangement syndrome"—their inability to accept reality while swallowing their gaslighting, propaganda, and fabrications about Trump when he routinely exposed their lies on Twitter. And this, perhaps, serves as a key motivating factor in the Democrats' ceaseless attempts to "get Trump" by whatever means possible: impeachment (times two), forced resignation (pick your poison: Trump empire financial irregularities, tax code violations, the emoluments clause, Stormy Daniels, etc.), and now speculative indictments inferred by the Democrat-media complex surrounding the raid on his Mar-a-Lago home (again, pick your poison: nuclear secrets, illegal possession of highly classified documents, espionage), as well as the supposedly forthcoming indictment of Trump associated with the Democrats' star chamber investigation of the Jan. 6 protest. A local law enforcement officer in front of the home of former President Donald Trump at Mar-A-Lago in Palm Beach, Fla., on Aug. 9, 2022. (Giorgio Viera/AFP via Getty Images) But the criticism of Trump within the club has been bipartisan. George W. Bush got into the act in October 2019 when, as reported here, he "deliver[ed] a searing rebuke of Trumpism, arguing that 'bigotry seems emboldened' today, and 'we've seen nationalism distorted into nativism.'" Barack Obama couldn't have said it better, but at least Bush—unlike Obama—did not mention Trump by name in keeping with presidential protocols, decorum, and traditions. To one extent, these bipartisan attacks on Trump are no surprise, as Trump is not a career politician, as are other members of the club. Nor is Trump tainted by the corruption of the Clinton, Bush, Obama, and Biden families. In fact, he is viewed as a direct threat, especially when he touched on the third rail of corruption when he expressed a desire to clean up corruption in Ukraine (a honey pot for corrupt dealings among the U.S. political class; and here). Thus, it was perhaps inevitable that President Joe Biden would openly violate longstanding presidential protocols to "get Trump." Here are three examples. Executive Privilege Biden's first break with executive privilege protocols occurred last October, as reported here: "Biden said that he will waive the privilege and direct the National Archives to produce to congressional investigators record pertaining to the Jan. 6 attack on the U.S. Capitol [sic]." As those records predated his inauguration, the privilege was not his to waive, yet he did so to help congressional Democrats "get Trump." Biden repeated his performance in February 2022 as he waived Peter Navarro's executive privilege claim to shield documents from the J6 committee. Trump's executive privilege was violated again to precipitate the raid on his Mar-a-Lago home. Biden empowered the National Archives and Records Administration (NARA) to waive any claims to executive privilege that Trump might assert in blocking access to any (and apparently all) documents at his home. As Alan Dershowitz stated on Aug. 23, "[T]he idea that a sitting president can somehow waive the executive privilege of a previous president really wrecks the executive privilege, which is implicit in Article Two of the Constitution. You can't have a privilege, which then your political opponent can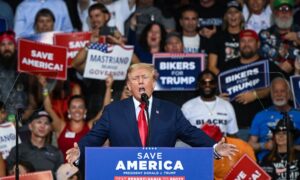 Commentary
U.S. presidents are members of an elite club. As "leaders of the free world" during their stints in the Oval Office, they are expected to uphold Western alliances and traditions, support and defend the U.S. Constitution, fairly execute the laws of the land, administer the federal bureaucracy (as head of the executive branch of the U.S. government), conduct foreign policy and international affairs, and other important tasks.
Various unwritten rules—essentially protocols, customs, and courtesies—have historically governed how members of "the club" are supposed to interact with each other in public. Call it "presidential etiquette," if you will:
Act collegially in public settings.
Don't speak ill of members of the club.
Don't get into policy debates in public.
Uphold traditions, such as executive privilege.
Don't raid the homes of other club members.
Well, that last item probably isn't on the unwritten list. But one would have thought that there would have been no need to place it on a list of this kind in the first place!
The American left railed for the last six years about former President Donald Trump's supposed meanness and lack of grace and decorum (see here, here, and here). Perhaps the Democrat-media complex was not used to a Republican president who actually gave as good as he got (or better) in the relentless political wars that dominate discourse among the U.S. political class these days. They smiled approvingly at George W. Bush's ever-willing efforts to turn the other cheek when attacked politically. In contrast, they fumed and ground their teeth at Trump's "mean tweets" that exposed their lies and hypocrisies. Perhaps this is the core of "Trump derangement syndrome"—their inability to accept reality while swallowing their gaslighting, propaganda, and fabrications about Trump when he routinely exposed their lies on Twitter.
And this, perhaps, serves as a key motivating factor in the Democrats' ceaseless attempts to "get Trump" by whatever means possible: impeachment (times two), forced resignation (pick your poison: Trump empire financial irregularities, tax code violations, the emoluments clause, Stormy Daniels, etc.), and now speculative indictments inferred by the Democrat-media complex surrounding the raid on his Mar-a-Lago home (again, pick your poison: nuclear secrets, illegal possession of highly classified documents, espionage), as well as the supposedly forthcoming indictment of Trump associated with the Democrats' star chamber investigation of the Jan. 6 protest.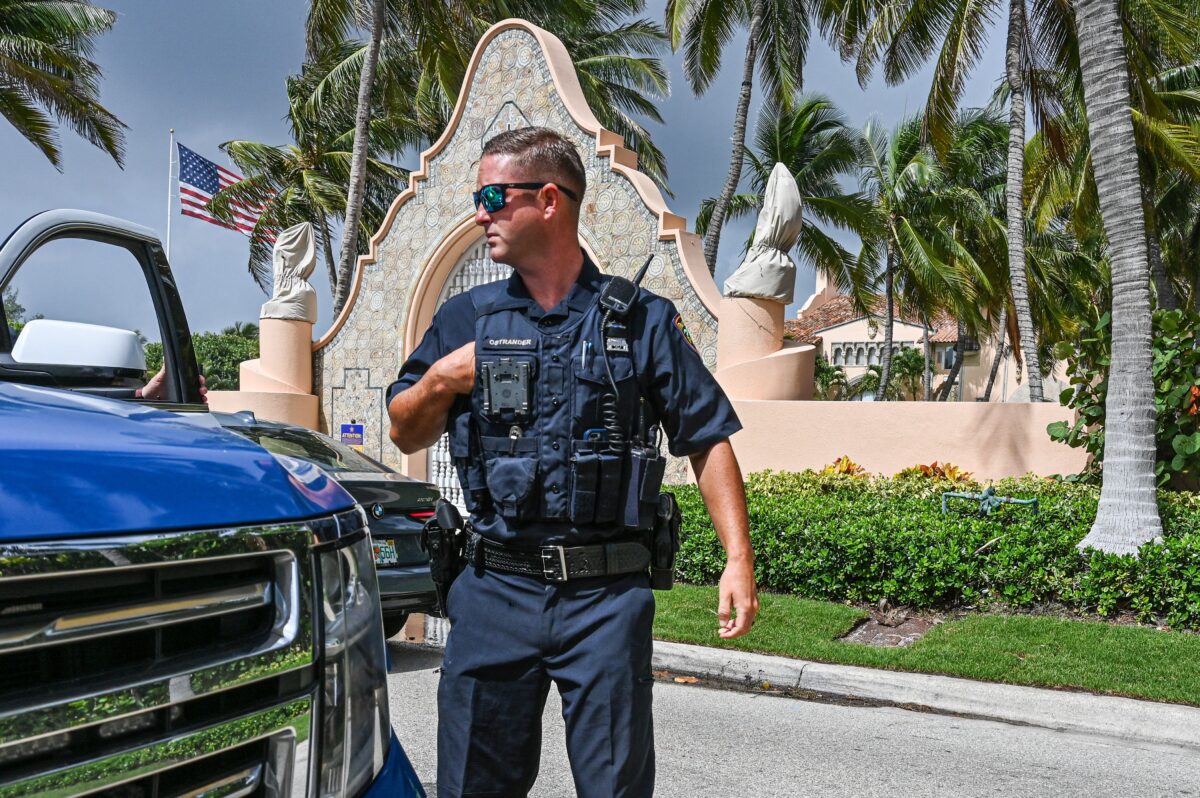 But the criticism of Trump within the club has been bipartisan. George W. Bush got into the act in October 2019 when, as reported here, he "deliver[ed] a searing rebuke of Trumpism, arguing that 'bigotry seems emboldened' today, and 'we've seen nationalism distorted into nativism.'" Barack Obama couldn't have said it better, but at least Bush—unlike Obama—did not mention Trump by name in keeping with presidential protocols, decorum, and traditions.
To one extent, these bipartisan attacks on Trump are no surprise, as Trump is not a career politician, as are other members of the club. Nor is Trump tainted by the corruption of the Clinton, Bush, Obama, and Biden families. In fact, he is viewed as a direct threat, especially when he touched on the third rail of corruption when he expressed a desire to clean up corruption in Ukraine (a honey pot for corrupt dealings among the U.S. political class; and here).
Thus, it was perhaps inevitable that President Joe Biden would openly violate longstanding presidential protocols to "get Trump." Here are three examples.
Executive Privilege
Biden's first break with executive privilege protocols occurred last October, as reported here: "Biden said that he will waive the privilege and direct the National Archives to produce to congressional investigators record pertaining to the Jan. 6 attack on the U.S. Capitol [sic]." As those records predated his inauguration, the privilege was not his to waive, yet he did so to help congressional Democrats "get Trump."
Biden repeated his performance in February 2022 as he waived Peter Navarro's executive privilege claim to shield documents from the J6 committee.
Trump's executive privilege was violated again to precipitate the raid on his Mar-a-Lago home. Biden empowered the National Archives and Records Administration (NARA) to waive any claims to executive privilege that Trump might assert in blocking access to any (and apparently all) documents at his home.
As Alan Dershowitz stated on Aug. 23, "[T]he idea that a sitting president can somehow waive the executive privilege of a previous president really wrecks the executive privilege, which is implicit in Article Two of the Constitution. You can't have a privilege, which then your political opponent can waive."
The Raid
The FBI executed a sealed search warrant on Aug. 8 to search Trump's Florida home for what press reports referred to as his retention and possession of "unauthorized" documents. Several former federal law enforcement personnel condemned the raid on a former president's home as "completely unprecedented" and as much a political attack as a legal one. For example, Michael Tabman, a former FBI special agent-in-charge, stated that the raid was "'unprecedented'—especially for a non-sitting commander-in-chief and one who has indicated he might run again."
And then there are the shifting sands of reasons for the raid, as noted above, that follow the pattern of FBI/Justice Department leaks to the media associated with the FBI's Crossfire Hurricane "get Trump" operation.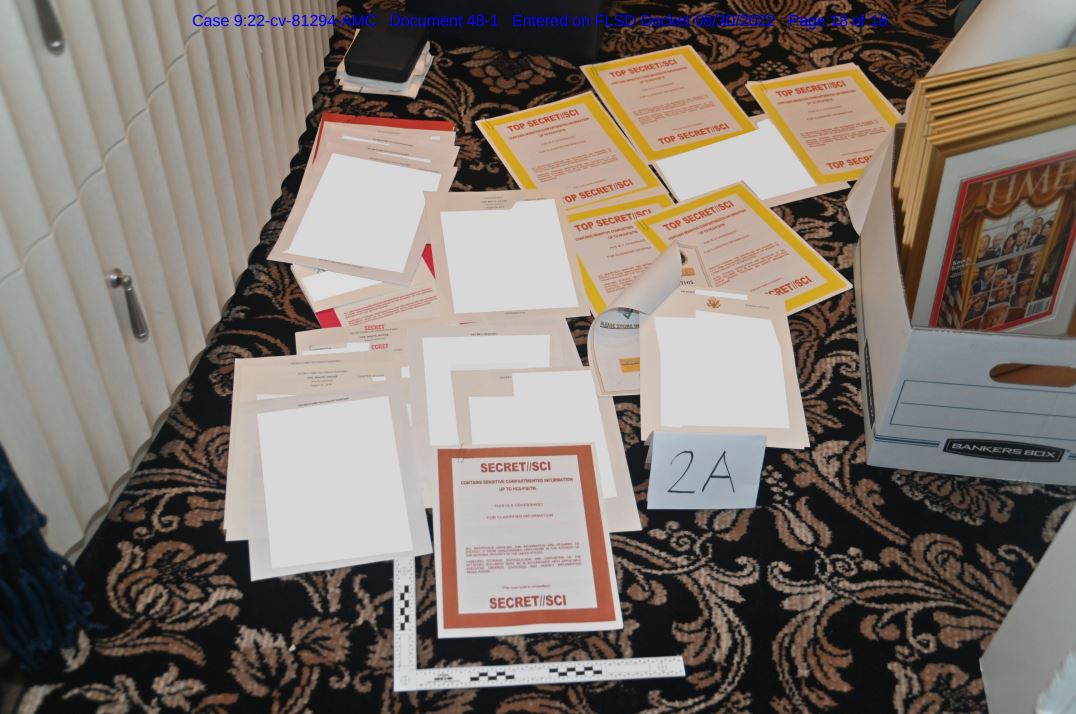 Judd Garrett summarized the real purpose of the raid: "This raid and all of the other attacks on Trump and his associates are not about the rule of law nor are they about protecting democracy; they are the exact opposite, a blatant attempt to circumvent the rule of law and thwart democracy." In short, "get Trump" at any cost—protocols and precedence be damned.
The Speech
On Sept. 1, Biden attacked Trump by name in one of the most divisive presidential speeches in American history. Some have characterized the speech as "a Declaration of War in demonic terms on the roughly half of the electorate who voted for [Trump]."
How else could these words spoken by Biden be characterized: "Donald Trump and the MAGA Republicans represent an extremism that threatens the very foundations of our republic"?
Biden was hardly the first to break protocol in attacking Trump and his 75 million supporters during his "Leni Riefenstahl speech" at Independence Hall in Philadelphia. Biden may have followed in the footsteps of Obama, who went public in a scathing attack on Trump in September 2018 (video here). The 10 elements of Obama's attack during that speech are summarized here. In fact, before Obama, one would be hard-pressed to identify a previous outburst by a member of the club against another.
Meanwhile, club members George W. Bush and Bill Clinton have remained silent about Biden's disgraceful speech.
Concluding Thoughts
A former U.S. president has never had his executive privilege claims waived by a sitting U.S. president. A former U.S. president has never had his home raided at the instigation of a sitting president. A former U.S. president has never been attacked by name, and his followers impugned as "threats to democracy" by a sitting U.S. president. So much for the unwritten presidential protocols of the club. Anything goes in service of the Democrats' efforts to "get Trump."
Will turnabout be fair play with an America First Republican in the Oval Office in the future?
Views expressed in this article are the opinions of the author and do not necessarily reflect the views of The Epoch Times.