Foreign Homebuyers, Led by China, Spend $59 Billion in the US
CommentaryForeign buyers poured $59 billion into the U.S. housing market from April 2021 through March 2022, snapping up nearly 100,000 homes across the country amid a severe housing shortage and record-high prices. Despite the huge dollar amount, non-U.S. citizens accounted for a modest 2.6 percent of the total volume of existing-home sales during that period, dropping from 2.8 percent in the previous 12-month period, according to the latest report on international transactions in the United States by the National Association of Realtors (NAR). Existing homes refer to properties that are owned and occupied before coming onto the market, as opposed to new homes. A total of $2.3 trillion worth of existing homes changed hands throughout the United States in the 12 months through March 2022, rising from less than $2 trillion in the previous period. Resident and nonresident foreigners purchased 98,600 homes in the United States during the 12 months through March, the lowest number since NAR's records began in 2009, although the $59 billion they spent was higher than the previous year's total of $54.5 billion. Chinese buyers—a category that includes buyers from the People's Republic of China (PRC), Hong Kong, and Taiwan—once again led the pack among foreign investors by spending $6.1 billion on U.S. homes, topping Canadians, Indians, and Mexicans in terms of dollar volume. The total amount of Chinese investment grew from $4.8 billion in the previous 12-month period, but the actual number of homes purchased by Chinese investors declined, from 6,700 to 6,100. The reason they bought fewer homes but paid more overall is that the average price they paid per home increased 41 percent—from $710,400 in the previous period to $1 million during the past 12 months through March. This trend mirrors the overall pattern of foreign investment in U.S. residential real estate, which grew by 8.5 percent in total dollars, even though the number of homes purchased fell by 7.9 percent. Rapid appreciation of housing prices during this time helped fuel the increase in cross-border spending. Home prices averaged $374,300 during the 12-month period through March 2022, up 10 percent from the prior period. Despite the outsized role of Chinese capital in driving foreign purchases, the latest figures from NAR confirm a significant Chinese retreat from the U.S. housing market. At the peak of their home-buying spree in 2017, for example, Chinese buyers scooped up 40,600 homes in a single year, for a total of $31.7 billion. While the U.S. real estate market remains alluring to many buyers from across the Pacific, tight capital controls imposed by the Chinese Communist Party (CCP) limit the ability of would-be homebuyers to pull their money out of the PRC, and COVID-19 restrictions continue to put a damper on cross-border travel. China has reportedly stopped issuing passports for "non-essential" reasons. Meanwhile, other leading foreign buyers have ramped up their purchases of American homes. Buyers from Canada, Mexico, India, Brazil, and Colombia closed on a combined total of 30,400 homes in the United States, shelling out $14.6 billion, according to NAR data. Florida was the top destination for foreign buyers, claiming 24 percent of total purchases, followed by California and Texas. Institutional Investors Splash Out The NAR figures, which are based on an annual survey of the association's members, do not, however, capture foreign capital flowing into the U.S. real estate market through institutional investment. Yield-chasing investors account for a growing share of home sales in the United States, and cross-border buyers are flexing their muscles in this arena, too. For instance, Partners Group, a global investment firm based in Switzerland, announced in May that it was purchasing a $1 billion portfolio of homes across 17 Sunbelt states, mostly in Texas, Alabama, Georgia, and Oklahoma. Chicago-based property management firm Kairos Living will manage the collection of more than 3,500 homes, 1,000 of which were still under construction when the deal was revealed. Aerial Austin Texas sunset glowing cityscape over capital city of the second largest state in America.(Getty Images) Norway's $1.4 trillion sovereign wealth fund offers another example of the role foreign investors play in the U.S. housing market. The fund's manager, Norges Bank Investment Management, owns American dwellings through its 4.9 percent stake in Dallas-based Invitation Homes, one of the country's largest owners of single-family rental properties. Invitation Homes is a listed real estate investment trust (REIT), valued at more than $23 billion, with a portfolio of roughly 80,000 detached for-rent homes across the United States. Other investors in Invitation Homes include U.S. financial giants Vanguard Group, BlackRock, and State Street, as well as Netherlands-based APG Asset Management and Daiwa Securities Group, Japan's second-largest brokerage. This sprin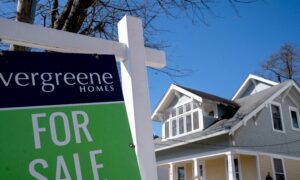 Commentary
Foreign buyers poured $59 billion into the U.S. housing market from April 2021 through March 2022, snapping up nearly 100,000 homes across the country amid a severe housing shortage and record-high prices.
Despite the huge dollar amount, non-U.S. citizens accounted for a modest 2.6 percent of the total volume of existing-home sales during that period, dropping from 2.8 percent in the previous 12-month period, according to the latest report on international transactions in the United States by the National Association of Realtors (NAR).
Existing homes refer to properties that are owned and occupied before coming onto the market, as opposed to new homes. A total of $2.3 trillion worth of existing homes changed hands throughout the United States in the 12 months through March 2022, rising from less than $2 trillion in the previous period.
Resident and nonresident foreigners purchased 98,600 homes in the United States during the 12 months through March, the lowest number since NAR's records began in 2009, although the $59 billion they spent was higher than the previous year's total of $54.5 billion.
Chinese buyers—a category that includes buyers from the People's Republic of China (PRC), Hong Kong, and Taiwan—once again led the pack among foreign investors by spending $6.1 billion on U.S. homes, topping Canadians, Indians, and Mexicans in terms of dollar volume.
The total amount of Chinese investment grew from $4.8 billion in the previous 12-month period, but the actual number of homes purchased by Chinese investors declined, from 6,700 to 6,100. The reason they bought fewer homes but paid more overall is that the average price they paid per home increased 41 percent—from $710,400 in the previous period to $1 million during the past 12 months through March.
This trend mirrors the overall pattern of foreign investment in U.S. residential real estate, which grew by 8.5 percent in total dollars, even though the number of homes purchased fell by 7.9 percent. Rapid appreciation of housing prices during this time helped fuel the increase in cross-border spending. Home prices averaged $374,300 during the 12-month period through March 2022, up 10 percent from the prior period.
Despite the outsized role of Chinese capital in driving foreign purchases, the latest figures from NAR confirm a significant Chinese retreat from the U.S. housing market. At the peak of their home-buying spree in 2017, for example, Chinese buyers scooped up 40,600 homes in a single year, for a total of $31.7 billion.
While the U.S. real estate market remains alluring to many buyers from across the Pacific, tight capital controls imposed by the Chinese Communist Party (CCP) limit the ability of would-be homebuyers to pull their money out of the PRC, and COVID-19 restrictions continue to put a damper on cross-border travel. China has reportedly stopped issuing passports for "non-essential" reasons.
Meanwhile, other leading foreign buyers have ramped up their purchases of American homes. Buyers from Canada, Mexico, India, Brazil, and Colombia closed on a combined total of 30,400 homes in the United States, shelling out $14.6 billion, according to NAR data. Florida was the top destination for foreign buyers, claiming 24 percent of total purchases, followed by California and Texas.
Institutional Investors Splash Out
The NAR figures, which are based on an annual survey of the association's members, do not, however, capture foreign capital flowing into the U.S. real estate market through institutional investment. Yield-chasing investors account for a growing share of home sales in the United States, and cross-border buyers are flexing their muscles in this arena, too.
For instance, Partners Group, a global investment firm based in Switzerland, announced in May that it was purchasing a $1 billion portfolio of homes across 17 Sunbelt states, mostly in Texas, Alabama, Georgia, and Oklahoma. Chicago-based property management firm Kairos Living will manage the collection of more than 3,500 homes, 1,000 of which were still under construction when the deal was revealed.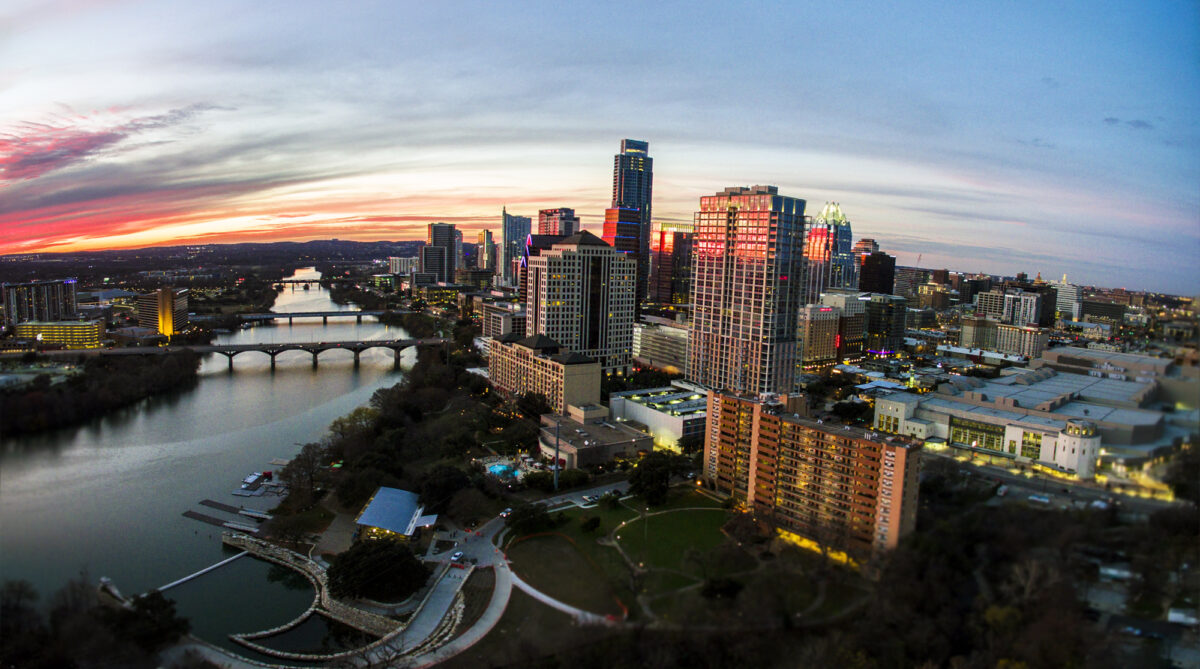 Norway's $1.4 trillion sovereign wealth fund offers another example of the role foreign investors play in the U.S. housing market. The fund's manager, Norges Bank Investment Management, owns American dwellings through its 4.9 percent stake in Dallas-based Invitation Homes, one of the country's largest owners of single-family rental properties.
Invitation Homes is a listed real estate investment trust (REIT), valued at more than $23 billion, with a portfolio of roughly 80,000 detached for-rent homes across the United States. Other investors in Invitation Homes include U.S. financial giants Vanguard Group, BlackRock, and State Street, as well as Netherlands-based APG Asset Management and Daiwa Securities Group, Japan's second-largest brokerage.
This spring, it was reported that Japanese conglomerate Yamasa Group had spent about $49 million buying 183 single-family rental homes in the Raleigh, N.C., area over a four-year period. In addition to hundreds of homes in Charlotte, N.C., the company is said to own properties in Texas and Arizona.
Foreign investment in single-family rentals in the United States has blossomed over the last few years, though precise figures are hard to pin down. Overseas investors accounted for nearly a third of institutional investment in the sector, the Wall Street Journal reported in April 2021, citing an executive at real estate services firm Newmark.
Taking Aim at Foreign and Corporate Spending
In Canada, where stratospheric home prices are largely driven by sales in Vancouver and Toronto, the government announced a two-year ban on foreign purchases of homes in April. The prohibition, however, comes with huge loopholes, including for foreign students and permanent residents.
A similar ban on foreign investment isn't under discussion in the United States, though corporate ownership of coveted housing is coming under scrutiny, as America faces a historical supply deficit. The House Financial Services Subcommittee on Oversight and investigations, chaired by Rep. Al Green (D-Tex.), held a virtual panel this past June to explore the impact of institutional investors buying up rental homes.
Real estate investors bought a record 20 percent of the homes sold in the United States during the first quarter of 2022, up from 15.3 percent a year earlier, a report by real estate brokerage Redfin found. In Atlanta, Jacksonville, Fla., and Charlotte, that figure approached a staggering one-third of all home purchases.
The median sales price of homes sold in the United States surged to $440,300 in the second quarter of 2022, up nearly 37 percent from two years prior, according to the Federal Reserve Bank of St. Louis. A worsening imbalance of supply and demand is the main engine of price growth. In a research note, Freddie Mac estimated that the United States had a shortage of 3.8 million homes in 2020, up from 2.5 million in 2018.
Views expressed in this article are the opinions of the author and do not necessarily reflect the views of The Epoch Times.