Foreign Companies in China Face Increasing Obstacles
Commentary Twelve years ago, China was one of the fastest-rising economies. Beijing welcomed foreigners, and foreign employees were excited to be working there. Now, the country is losing its appeal. Growth is plateauing. COVID-19 recovery is slowing the economy. And a lot of the foreigners and companies that left because of the lockdowns are not coming back. Those who want to return are finding that visa offices outside of China have only recently gotten back to full capacity, and the system remains overloaded and slow. "Every single one of our clients would like to stop manufacturing in China. … There's a million reasons why it's just not that easy," said Dan Harris in August 2022. He is a founder of the law firm Harris Bricken, which advises American companies doing business overseas. Nationalism is rising, with suspicion about foreigners and foreign influence. The war in Ukraine is complicating things, as are existing sanctions and the ongoing risk of additional sanctions. Worsening relations with the United States and the looming possibility of war with Taiwan are just a few challenges foreign companies face in China. Despite all of this, analysts are expressing relative optimism for the recovery of China's economy. They expect it to grow at a rate of 5 percent or more, but the days of double-digit growth are gone for good. Even with the possibility of a recovered economy, foreign firms are still cautious about their prospects in China. Many are looking for an exit strategy, but it is not simple. Capital flight rules are making it harder for companies to expatriate their money. Additionally, relocating to other countries is an expense fraught with other problems, such as rebuilding supply and distribution chains. According to the American Chamber of Commerce in China, more than half of American firms did not expect to earn a profit in 2022, while 20 percent believed they would net a loss. This year, the outlook is even worse, with about one-third of American companies pessimistic about China's economic recovery. Xi Jinping tightening his control is making this bad situation worse. A study by Berlin-based Merics think tank demonstrated that the Chinese Communist Party (CCP) has been exerting increasing pressure on foreign firms to make them adhere to the political agendas of the "red lines" set by Beijing. However, these red lines are becoming more numerous and more fiercely enforced. They include violating Chinese patriotism, making statements about the origins of COVID-19 or the genocide in Xinjiang, failing to recognize Taiwan as part of China, supporting groups seen as anti-CCP, and supporting the Dalai Lama or the free Tibet movement. Beijing also gets angry when foreigners insinuate that Huawei is spying, IP theft occurs in China, or that foreign firms are treated unfairly. The CCP implicitly or explicitly punishes companies that support Western sanctions. For example, firms that abide by the sanctions preventing the sourcing of products and inputs from Xinjiang because of the Uyghur genocide have been boycotted or attacked online by armies of angry citizens who may or may not have any connection to the CCP. An H&M clothing store at a shopping area in Beijing on March 30, 2021. Chinese state media and social networking platforms called for boycotts of H&M and removed the retailer from online shopping sites and map apps after statements made by the company in the past about Xinjiang cotton resurfaced online. (Kevin Frayer/Getty Images) Foreign companies in China also face pressure from home. The United States and European Union have strict rules about companies supporting slave labor, child labor, or genocide. Consequently, foreign companies must thoroughly check their supply chain to ensure compliance at all levels. U.S. tech sanctions expanding across industries in China have intensified under President Joe Biden and are now supported by an increasing number of countries. As a result, some foreign companies may be forced to relocate to other countries. If these companies are within the supply chain of companies that remain in China, then the cost of inputs will increase, adding to the rising cost of staying in China. In response to the U.S. sanctions, Beijing has decided to place the technology sector under the CCP, creating a national system for scientific research. This will mean more government oversight for both domestic and foreign companies, and policies intended to achieve security objectives rather than economic goals. Given the difficulty foreign firms face in China, investment in new facilities and general expansion is dropping. Companies are scrambling to decrease their China exposure and shift parts of their production to other countries. The 2023 China Business Climate Survey conducted by the American Chamber of Commerce in China found that only 45 percent of companies said China investment was a priority, while 24 percent said they were moving their supply chain els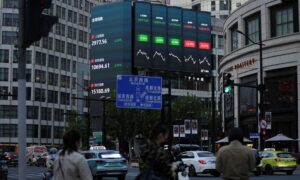 Commentary
Twelve years ago, China was one of the fastest-rising economies. Beijing welcomed foreigners, and foreign employees were excited to be working there. Now, the country is losing its appeal.
Growth is plateauing. COVID-19 recovery is slowing the economy. And a lot of the foreigners and companies that left because of the lockdowns are not coming back. Those who want to return are finding that visa offices outside of China have only recently gotten back to full capacity, and the system remains overloaded and slow.
"Every single one of our clients would like to stop manufacturing in China. … There's a million reasons why it's just not that easy," said Dan Harris in August 2022. He is a founder of the law firm Harris Bricken, which advises American companies doing business overseas.
Nationalism is rising, with suspicion about foreigners and foreign influence. The war in Ukraine is complicating things, as are existing sanctions and the ongoing risk of additional sanctions. Worsening relations with the United States and the looming possibility of war with Taiwan are just a few challenges foreign companies face in China.
Despite all of this, analysts are expressing relative optimism for the recovery of China's economy. They expect it to grow at a rate of 5 percent or more, but the days of double-digit growth are gone for good. Even with the possibility of a recovered economy, foreign firms are still cautious about their prospects in China.
Many are looking for an exit strategy, but it is not simple. Capital flight rules are making it harder for companies to expatriate their money. Additionally, relocating to other countries is an expense fraught with other problems, such as rebuilding supply and distribution chains.
According to the American Chamber of Commerce in China, more than half of American firms did not expect to earn a profit in 2022, while 20 percent believed they would net a loss. This year, the outlook is even worse, with about one-third of American companies pessimistic about China's economic recovery.
Xi Jinping tightening his control is making this bad situation worse. A study by Berlin-based Merics think tank demonstrated that the Chinese Communist Party (CCP) has been exerting increasing pressure on foreign firms to make them adhere to the political agendas of the "red lines" set by Beijing. However, these red lines are becoming more numerous and more fiercely enforced.
They include violating Chinese patriotism, making statements about the origins of COVID-19 or the genocide in Xinjiang, failing to recognize Taiwan as part of China, supporting groups seen as anti-CCP, and supporting the Dalai Lama or the free Tibet movement.
Beijing also gets angry when foreigners insinuate that Huawei is spying, IP theft occurs in China, or that foreign firms are treated unfairly. The CCP implicitly or explicitly punishes companies that support Western sanctions. For example, firms that abide by the sanctions preventing the sourcing of products and inputs from Xinjiang because of the Uyghur genocide have been boycotted or attacked online by armies of angry citizens who may or may not have any connection to the CCP.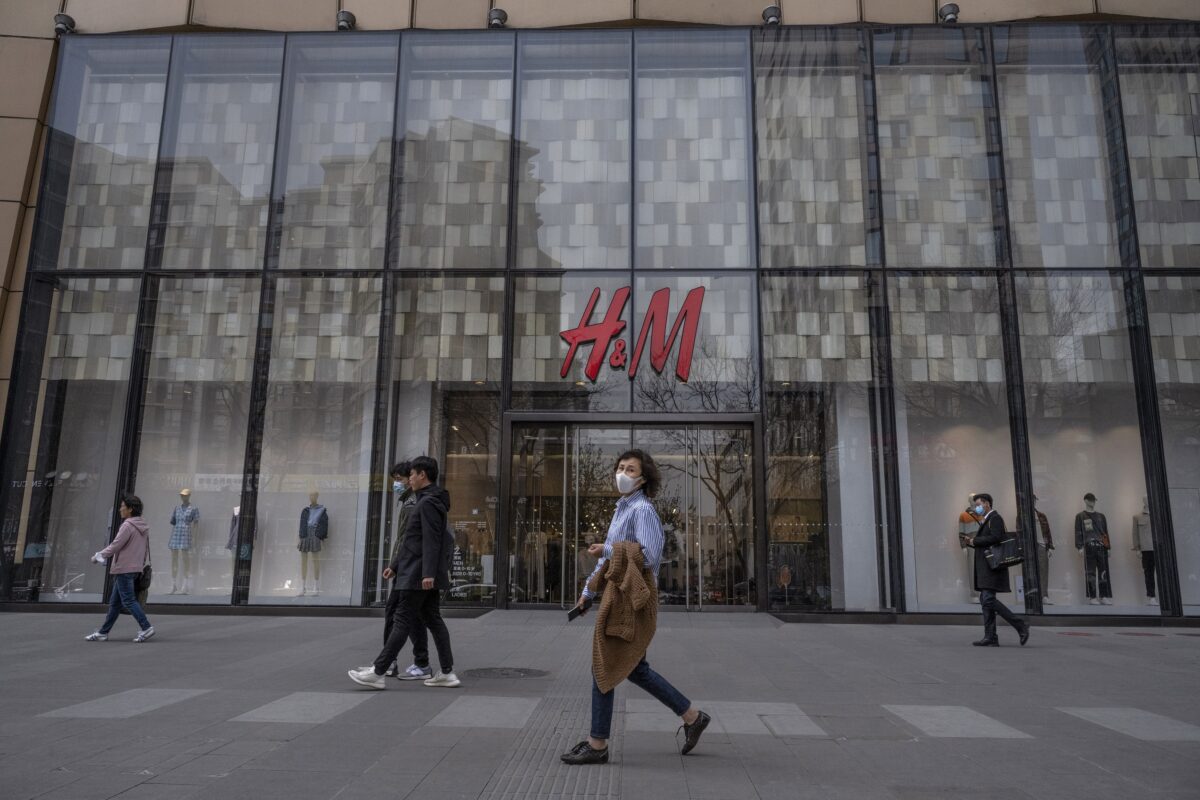 Foreign companies in China also face pressure from home. The United States and European Union have strict rules about companies supporting slave labor, child labor, or genocide. Consequently, foreign companies must thoroughly check their supply chain to ensure compliance at all levels.
U.S. tech sanctions expanding across industries in China have intensified under President Joe Biden and are now supported by an increasing number of countries. As a result, some foreign companies may be forced to relocate to other countries. If these companies are within the supply chain of companies that remain in China, then the cost of inputs will increase, adding to the rising cost of staying in China.
In response to the U.S. sanctions, Beijing has decided to place the technology sector under the CCP, creating a national system for scientific research. This will mean more government oversight for both domestic and foreign companies, and policies intended to achieve security objectives rather than economic goals.
Given the difficulty foreign firms face in China, investment in new facilities and general expansion is dropping. Companies are scrambling to decrease their China exposure and shift parts of their production to other countries.
The 2023 China Business Climate Survey conducted by the American Chamber of Commerce in China found that only 45 percent of companies said China investment was a priority, while 24 percent said they were moving their supply chain elsewhere or considering moving. And roughly 50 percent said they were planning no new investment in China.
Even with this sentiment, it is difficult for firms to walk away entirely. The ever-worsening business environment has driven Samsung and Apple to shift some or most of their production out of China, but firms are not quick to leave. Access to the Chinese market is still lucrative for those who can navigate restrictions and problems.
For many companies, manufacturing in China still makes economic sense when compared to Vietnam or Indonesia, where the infrastructure, logistics, qualified staff, and supply chains may not be in place to support manufacturing and shipping. Even if all other problems could be solved by moving to Southeast Asia, companies would still be exposed to the South China Sea region, where a military conflict may occur.
For many companies diversifying away from China, India offers the best alternative with a qualified workforce, low labor cost, good supply chains, and a location that is relatively far away from a potential warzone. On the other hand, suppliers and employees in India may be less punctual and reliable than those in China, while many advanced electronic inputs may have to be sourced from outside the country.
The geopolitical tensions between the United States and China are expected to worsen. And as tensions grow, the business environment will continue to suffer. According to the American Chamber of Commerce in China, the percentage of American companies that expect U.S.-China relations to worsen has doubled in the past year, now standing at 46 percent. That survey was taken before U.S. Secretary of State Antony Blinken warned Beijing that there would be dire consequences for Chinese people or entities providing weapons to Russia.
Views expressed in this article are the opinions of the author and do not necessarily reflect the views of The Epoch Times.