Europe's Folly Leaves It Facing a Destabilizing Energy Crisis
Energy crisis and a 'heat or eat' winter may trigger the worst political instability since World War II but the causes are largely self-inflictedCommentary Russian expansionism is a reality, and the dimensions of Europe's looming energy crisis are broader and deeper than European Union leaders anticipated when the Ukrainian invasion began in February. Natural gas prices are now nearly 10 times higher than their prior 10-year average. Coincidentally, they're also about 10 times costlier than in the United States. "This is the most extreme energy crisis that has ever occurred in Europe," said Alex Munton, an expert on global gas markets at Rapidan Energy Group. But how did Europe come to find itself facing the direst of circumstances since World War II, and what does it mean for the coming winter and beyond? Reliance Upon a Geopolitical Adversary Is Unwise Such a profound and imminent energy crisis was predictable and even avoidable. The causes are as simple as they are devastating, and much of the fault lies with European leaders. Until recently, they have failed to grasp the realities of two critical policy errors. First, for decades, the European Union's policy was to engage Russia economically at the expense of truly diversified energy security. That was unwise. The EU leadership somehow failed to see that an overreliance on Russian natural gas and oil would give Russia power over them and would leverage it at some point in the future. That point in the future is now, as the Europeans are undoubtedly aware. Neglecting to recognize the risks of energy dependence upon Russia—a geopolitical and military rival—demonstrates a staggering lack of historical awareness. To rely on one adversarial source for a significant percentage of the fuel needed to run their factories and cities and heat their buildings and homes is a deeply flawed policy borne by an irrational view of the facts. In essence, European leaders mistakenly assumed that Russia needed the European market as much as Europe needed Russian energy. That ill-informed perspective has been in place since the Reagan presidency. Unfortunately, many European nations—particularly Germany, which received 55 percent of its natural gas and 34 percent of its oil from Russia prior to the Ukraine invasion—ignored repeated warnings from the United States about the risk of depending on Russian fuel. As a result, Europe is now scrambling to replace Russian natural gas supplies as it faces the real prospect of winter gas supplies being shut off completely. Germany is negotiating with Qatar to build liquid natural gas ports, and it's turning on coal-fired power stations. But new energy supplies won't come soon enough. Europe will not be able to avoid a deep economic recession coupled with potentially high levels of civil unrest this winter. That's indicative of Europe's second policy failure: its inability to anticipate the consequences of its response to Russia's invasion of Ukraine. The European Union imposed economic sanctions against Russia under the mistaken assumption that Russia needed Europe's energy market and the money it provides, more than it needed to conquer Ukraine. A sign reading "Nord Stream 2 Committed. Reliable. Safe." hangs above a map of the Nord Stream 2 pipeline from Russia to Germany at the natural gas receiving station in the Lubmin industrial estate in Lubmin, Germany, on Nov. 16, 2021. The ongoing energy crisis reveals Europe's vulnerability to its decades-old reliance on Russian natural gas. (Stefan Sauer/DPA via AP) The Europeans' delusion reflects their failure to fully grasp Russia's fears of both NATO encroachment in Ukraine and its potential membership in the European Union. In November 2021, 62 percent of Ukrainians wanted to join the European Union, and 58 percent favored joining NATO. Moscow clearly pronounced that both were intolerable to their security assumptions. Moscow's warnings were largely ignored by the United States and European NATO leaders. Russian Imperialism Here to Stay Though Russia can't compete with the West in economic or soft power terms, it nonetheless has expressed its imperial objectives over the past two decades. Those imperial aspirations mean reclaiming territory that was once under Soviet Russia's control. Moscow acted on those aspirations in Moldova, Georgia, Crimea, and now Ukraine. Moscow has repeatedly demonstrated its willingness to pursue its national goals and protect its national interests as it perceives them. As Ukraine so amply demonstrates, Russia is willing to compete with the Europeans (and the West in general) militarily to remain a relevant, great power, even if doing so means resorting to warfare. Russia's aspirations and scope of actions were at least not taken seriously enough. Why was Europe caught off guard when Russian foreign policy was suddenly pursued in imperial terms? European policymakers were divided on their perception of Russia. Some presumed that Moscow wo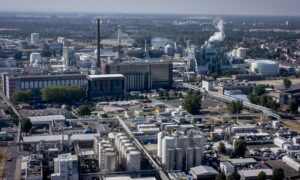 Energy crisis and a 'heat or eat' winter may trigger the worst political instability since World War II but the causes are largely self-inflicted
Commentary
Russian expansionism is a reality, and the dimensions of Europe's looming energy crisis are broader and deeper than European Union leaders anticipated when the Ukrainian invasion began in February.
Natural gas prices are now nearly 10 times higher than their prior 10-year average. Coincidentally, they're also about 10 times costlier than in the United States.
"This is the most extreme energy crisis that has ever occurred in Europe," said Alex Munton, an expert on global gas markets at Rapidan Energy Group.
But how did Europe come to find itself facing the direst of circumstances since World War II, and what does it mean for the coming winter and beyond?
Reliance Upon a Geopolitical Adversary Is Unwise
Such a profound and imminent energy crisis was predictable and even avoidable. The causes are as simple as they are devastating, and much of the fault lies with European leaders. Until recently, they have failed to grasp the realities of two critical policy errors.
First, for decades, the European Union's policy was to engage Russia economically at the expense of truly diversified energy security. That was unwise. The EU leadership somehow failed to see that an overreliance on Russian natural gas and oil would give Russia power over them and would leverage it at some point in the future.
That point in the future is now, as the Europeans are undoubtedly aware.
Neglecting to recognize the risks of energy dependence upon Russia—a geopolitical and military rival—demonstrates a staggering lack of historical awareness. To rely on one adversarial source for a significant percentage of the fuel needed to run their factories and cities and heat their buildings and homes is a deeply flawed policy borne by an irrational view of the facts.
In essence, European leaders mistakenly assumed that Russia needed the European market as much as Europe needed Russian energy.
That ill-informed perspective has been in place since the Reagan presidency. Unfortunately, many European nations—particularly Germany, which received 55 percent of its natural gas and 34 percent of its oil from Russia prior to the Ukraine invasion—ignored repeated warnings from the United States about the risk of depending on Russian fuel.
As a result, Europe is now scrambling to replace Russian natural gas supplies as it faces the real prospect of winter gas supplies being shut off completely. Germany is negotiating with Qatar to build liquid natural gas ports, and it's turning on coal-fired power stations. But new energy supplies won't come soon enough. Europe will not be able to avoid a deep economic recession coupled with potentially high levels of civil unrest this winter.
That's indicative of Europe's second policy failure: its inability to anticipate the consequences of its response to Russia's invasion of Ukraine. The European Union imposed economic sanctions against Russia under the mistaken assumption that Russia needed Europe's energy market and the money it provides, more than it needed to conquer Ukraine.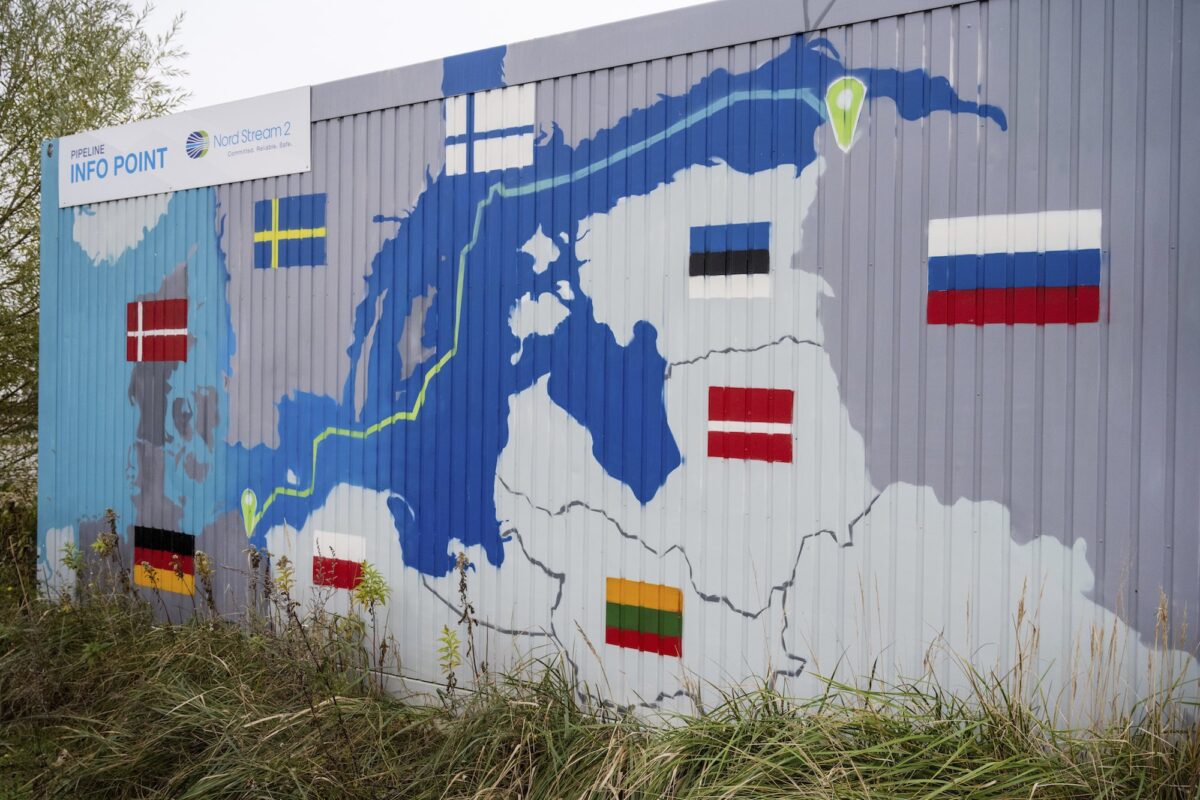 The Europeans' delusion reflects their failure to fully grasp Russia's fears of both NATO encroachment in Ukraine and its potential membership in the European Union. In November 2021, 62 percent of Ukrainians wanted to join the European Union, and 58 percent favored joining NATO. Moscow clearly pronounced that both were intolerable to their security assumptions. Moscow's warnings were largely ignored by the United States and European NATO leaders.
Russian Imperialism Here to Stay
Though Russia can't compete with the West in economic or soft power terms, it nonetheless has expressed its imperial objectives over the past two decades. Those imperial aspirations mean reclaiming territory that was once under Soviet Russia's control. Moscow acted on those aspirations in Moldova, Georgia, Crimea, and now Ukraine. Moscow has repeatedly demonstrated its willingness to pursue its national goals and protect its national interests as it perceives them.
As Ukraine so amply demonstrates, Russia is willing to compete with the Europeans (and the West in general) militarily to remain a relevant, great power, even if doing so means resorting to warfare. Russia's aspirations and scope of actions were at least not taken seriously enough.
Why was Europe caught off guard when Russian foreign policy was suddenly pursued in imperial terms?
European policymakers were divided on their perception of Russia. Some presumed that Moscow would act within the established framework of the postwar period, which was largely established by European and American political institutions. In doing so, they ignored the reality of Russia's concerns and ambitions, and Moscow's willingness to address both, asymmetrically. That is, Russia figured that its best option would be to change the terms of engagement that favored its strategic posture, not European soft power and their predisposition to the status quo.
Russia Anticipated Sanctions and Gains the Upper Hand
Furthermore, it's not credible to think that Russia did not anticipate Europe's reaction to the invasion. On the contrary, Russian President Vladimir Putin would have accounted for it before his Ukraine decision. Moscow is certainly exporting less natural gas and oil to the European Union, but it's earning 10 times the average price for what it exports. Higher grain prices are also a partial offset to lower EU export levels, as are China's increased food and record energy imports from Russia. India is also importing record amounts of Russian oil.
In that regard, the facts concerning Russia's power and influence pre-and post-invasion speak for themselves, at least in the short term. Although Europe, the United States, and other nations have tried to diminish Russian influence, it has only increased since its Ukraine invasion.
What's more, Russia now controls Ukrainian ports and, therefore, controls up to 28 percent of the world's grain exports as well. This means Russia has gained inordinate influence over global food markets, driving up food costs in Europe, the Middle East, and Africa. The reality is that Moscow's influence has grown over both global energy and grain markets. None of those outcomes existed before the war in Ukraine.
Liberal Moral Posturing Is Meaningless in Realpolitik
Conversely, the European Union has been weakened by Russia's Ukraine policy and Europe's response. The imminent economic and political instability brought about by energy dependence and civil unrest challenges are largely self-inflicted.
Furthermore, when it comes to national survival, Russia has upended the assumptions of the liberal economic order, demonstrating that raw military power trumps soft power. The world is coming to see that the West's concept of transcendent, shared values and green aspirations have little power over a nation like Russia, which can't compete on such lofty terms.
As a consequence of Europe's political complacency and irrational view of reality, it misread Moscow's well-articulated fears of NATO encroachment and its aspirations to reestablish a Russian empire.
The consequences are clear. Russia now holds the upper hand over Europe's economic viability and political stability, at least in the short term.
Views expressed in this article are the opinions of the author and do not necessarily reflect the views of The Epoch Times.