Ending Twitter's Era as the 'Online Debate Moderator'
CommentarySince Elon Musk's Twitter revolution, two curious things have happened. Pharmaceutical giants Pfizer and AstraZeneca have suspended their advertising budgets with the social media platform. They did so alongside other major brands after a "social justice" attack was launched by the usual activists determined to bankrupt Twitter. It's become commonplace for activist pressure groups to bully corporations as a means of stopping opposition to topical political discussions. They are the modern Stasi. Far from acting out of genuine moral outrage, they almost always have ties back to political or corporate interests. This time, they are "concerned" about the introduction of free speech. Some high-profile verified accounts added that Musk's promise to restore the voices of dissenting doctors who questioned the global COVID response was "dangerous." Scientific debate is "dangerous?" That's a very 1400s ideology. The second interesting thing occurred last week. Twitter (under Musk) officially stopped enforcing their controversial COVID-19 Misinformation policy. The policy states: "As the global community faces the COVID-19 pandemic together, Twitter is helping people find reliable information, connect with others, and follow what's happening in real-time." It was then followed by pages and pages of terms and conditions that essentially amount to "we can suspend your account for anything we like relating to COVID." The result of this policy was the shocking digital erasure of COVID vaccine victims, the banning of doctors and researchers investigating a surge in unexplained side effects, and ordinary citizens who took to Twitter to oppose police brutality and abuses of civil rights perpetrated by their governments over the last two years in pursuit of "COVID Zero." An empty and closed Melbourne Cricket Ground is seen in Melbourne, Australia, on Sept. 3, 2021. (Darrian Traynor/Getty Images) Twitter's former COVID policy is a lot like their current climate change policy, which pretends to protect the social media community from "misinformation," "disinformation," and "harm." It was functionally used to police the political narrative across the public forum to the benefit of government policy and corporate interest. "Effective November 23, 2022, Twitter is no longer enforcing the COVID-19 misleading information policy." Or so went the message on the official Twitter policy page. To be honest, Twitter has not been censoring COVID content for the best part of a month after Musk sacked most of the community safety team that many Twitter users feel targeted conservatives and libertarians for any form of "wrongthink." Musk has also re-focused Twitter's efforts on removing material related to child exploitation. It is a move praised by child protection advocates and grumbled at by the morally superior class of left-leaning verified accounts who cannot seem to bring themselves to praise Musk for anything. Will Anyone Take Responsibility? While the victims of Big Pharma's "safe and effective" COVID vaccines are thrilled to be given the simple dignity of sharing their stories online without Big Brother looking over their shoulder— other publications are concerned about a digital world that doesn't protect the reputation of pharmaceutical companies. "Twitter's decision to no longer remove false claims about the safety of COVID-19 vaccines disappointed many public health officials, however, who said it could lead to more false claims about the virus, or the safety and effectiveness of vaccines," wrote the Associated Press in the Guardian. But was it really "safe" for a social media company to remove the claims of victims? Was it "safe" to stop the general public from ringing the alarm on adverse reactions such as blood clots and heart attacks—side effects that are now confirmed but originally denied by medical experts? Where was the media's outrage over the now-false claims of preventing transmission used to prop up the vaccine passport system? There has been no apology from the medical class, our politicians, or health authorities for the myriad of untruths and wishful thinking embedded in the official COVID vaccine narrative. Nor has anyone stepped forward to admit that initial fear-mongering around COVID was an overreaction that caused politicians to infringe upon civil liberties, extend their legal powers, and trash the economy resulting in tens of thousands of excess deaths. Twitter's original COVID policy included "content may not be sensational or likely to incite panic"—so where were the censors when state premiers, presidents, and prime ministers said things like, "get vaccinated, or you are killing grandma?" The Twitter splash page on a digital device in San Diego on April 25, 2022. (Gregory Bull/AP Photo) Twitter's Arrogance When social media giants take a significant amount of money from large corporations and then embed in their terms of service "safety guidelines" which appear to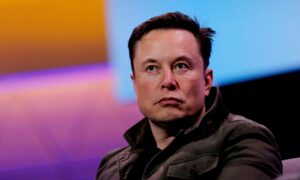 Commentary
Since Elon Musk's Twitter revolution, two curious things have happened.
Pharmaceutical giants Pfizer and AstraZeneca have suspended their advertising budgets with the social media platform. They did so alongside other major brands after a "social justice" attack was launched by the usual activists determined to bankrupt Twitter.
It's become commonplace for activist pressure groups to bully corporations as a means of stopping opposition to topical political discussions. They are the modern Stasi.
Far from acting out of genuine moral outrage, they almost always have ties back to political or corporate interests.
This time, they are "concerned" about the introduction of free speech. Some high-profile verified accounts added that Musk's promise to restore the voices of dissenting doctors who questioned the global COVID response was "dangerous."
Scientific debate is "dangerous?" That's a very 1400s ideology.
The second interesting thing occurred last week. Twitter (under Musk) officially stopped enforcing their controversial COVID-19 Misinformation policy.
The policy states: "As the global community faces the COVID-19 pandemic together, Twitter is helping people find reliable information, connect with others, and follow what's happening in real-time."
It was then followed by pages and pages of terms and conditions that essentially amount to "we can suspend your account for anything we like relating to COVID."
The result of this policy was the shocking digital erasure of COVID vaccine victims, the banning of doctors and researchers investigating a surge in unexplained side effects, and ordinary citizens who took to Twitter to oppose police brutality and abuses of civil rights perpetrated by their governments over the last two years in pursuit of "COVID Zero."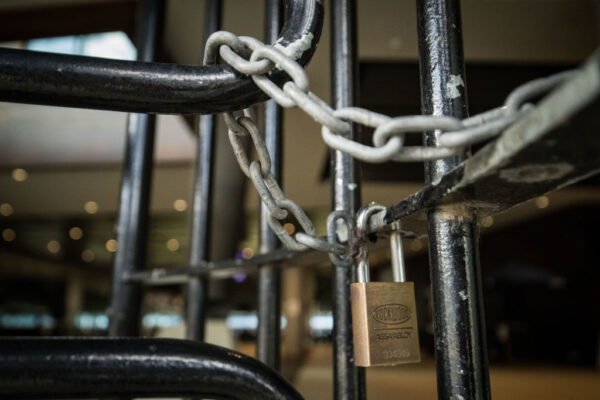 Twitter's former COVID policy is a lot like their current climate change policy, which pretends to protect the social media community from "misinformation," "disinformation," and "harm."
It was functionally used to police the political narrative across the public forum to the benefit of government policy and corporate interest.
"Effective November 23, 2022, Twitter is no longer enforcing the COVID-19 misleading information policy."
Or so went the message on the official Twitter policy page.
To be honest, Twitter has not been censoring COVID content for the best part of a month after Musk sacked most of the community safety team that many Twitter users feel targeted conservatives and libertarians for any form of "wrongthink."
Musk has also re-focused Twitter's efforts on removing material related to child exploitation. It is a move praised by child protection advocates and grumbled at by the morally superior class of left-leaning verified accounts who cannot seem to bring themselves to praise Musk for anything.
Will Anyone Take Responsibility?
While the victims of Big Pharma's "safe and effective" COVID vaccines are thrilled to be given the simple dignity of sharing their stories online without Big Brother looking over their shoulder— other publications are concerned about a digital world that doesn't protect the reputation of pharmaceutical companies.
"Twitter's decision to no longer remove false claims about the safety of COVID-19 vaccines disappointed many public health officials, however, who said it could lead to more false claims about the virus, or the safety and effectiveness of vaccines," wrote the Associated Press in the Guardian.
But was it really "safe" for a social media company to remove the claims of victims?
Was it "safe" to stop the general public from ringing the alarm on adverse reactions such as blood clots and heart attacks—side effects that are now confirmed but originally denied by medical experts?
Where was the media's outrage over the now-false claims of preventing transmission used to prop up the vaccine passport system?
There has been no apology from the medical class, our politicians, or health authorities for the myriad of untruths and wishful thinking embedded in the official COVID vaccine narrative.
Nor has anyone stepped forward to admit that initial fear-mongering around COVID was an overreaction that caused politicians to infringe upon civil liberties, extend their legal powers, and trash the economy resulting in tens of thousands of excess deaths.
Twitter's original COVID policy included "content may not be sensational or likely to incite panic"—so where were the censors when state premiers, presidents, and prime ministers said things like, "get vaccinated, or you are killing grandma?"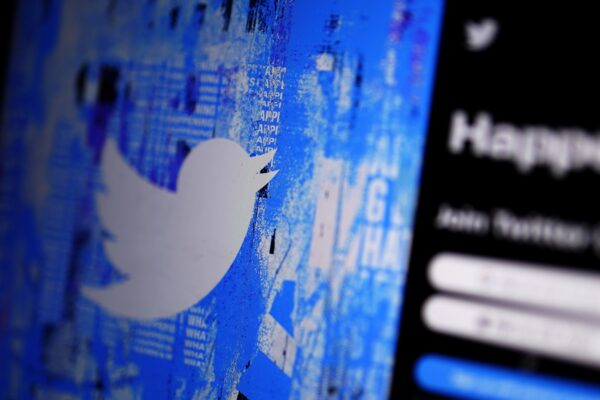 Twitter's Arrogance
When social media giants take a significant amount of money from large corporations and then embed in their terms of service "safety guidelines" which appear to actively protect those corporations—the conversation stops being about "misinformation" and shifts to corporate image management.
Thankfully, Elon Musk is tearing down the scaffolding that allowed the lie of "community safety" to function as a sort of protection scheme in the public forum.
Let's hope he turns his eyes to Twitter's former obsession with protecting net-zero fanatics from criticism as well.
As recently as April 2022, the official Twitter blog hosted an article, "Accelerating our climate commitments on Earth Day," which is worth repeating in full due to its astonishing arrogance.
Emphasis is mine, added every time my eyebrows arched up in astonishment.
"People around the world use Twitter to connect with others passionate about protecting our planet. Last year, we introduced a dedicated Topic to help people find personalised conversations about climate change. And, to support conversation around #COP26, we rolled out pre-bunks—hubs of credible, authoritative information across a range of key themes, like the science backing climate change, made available in the Explore tab, Search, and Trends.
"To better serve these conversations, misleading advertisements on Twitter that contradict the scientific consensus on climate change are prohibited, in line with our inappropriate content policy. We believe that climate denialism shouldn't be monetised on Twitter, and that misrepresentative ad shouldn't detract from important conversations about the climate crisis. This approach is informed by authoritative sources, like the Intergovernmental Panel on Climate Change Assessment Reports."
I don't know… It sounds a lot like editorial behaviour—directly curating the conversation of the platform to serve the ideological proclivities of management.
If true, that would be a violation of Section 230 protections offered to social media.
To that end, I wonder if the original authors of this rather monstrous "we are the global saviours and you will not contradict us" mentality have any problem with Twitter monetising net-zero businesses or policies which rely on child slave labour, ocean-ruining deep sea mining, the eviction of native people (such as in Tibet) to make way for renewables mines, or the killing of native wildlife in wind-turbine zones?
Are Twitter users allowed to criticise "climate change" efforts in order to protect the environment from misguided do-gooders?
Come on Musk—finish what you started.
Views expressed in this article are the opinions of the author and do not necessarily reflect the views of The Epoch Times.