Elon Musk Is a California Treasure—for Now
CommentaryElon Musk is keeping Twitter's headquarters in California—for now. The Austin American-Statesman reported he "does not intend" to move it to Texas to be near his other companies. Yet some operations could move there. It's a shot across the bow of the USS California, with its punishing taxes and regulations. The latest attack comes from the city of San Francisco, which should be doing all it can to keep Twitter there. Forbes reported Musk has outfitted Twitter's building with bedrooms, so what he calls "hardcore" employees can work longer hours. Instead, the city is upset he might be committing code violations. But don't they want people to drive less to reduce greenhouse gases? If employees no longer are commuting to work, often from long distances because of SF's still sky-high housing prices, isn't that a good thing? Musk responded—on Twitter, of course—"So city of SF attacks companies providing beds for tired employees instead of making sure kids are safe from fentanyl. Where are your priorities @LondonBreed!?" She's the mayor. San Francisco Mayor London Breed speaks during a news conference in San Francisco on Jan. 15, 2020. (Justin Sullivan/Getty Images) He included a caption from a San Francisco Chronicle story headlined, "Dad reveals horrific details of baby's reported fentanyl overdose at S.F. playground." To which Laskie.com founder Chris Bakke quipped, "BREAKING: Elon Musk is the first person in 70 years to successfully create new housing in San Francisco." Is it cruel for "hardcore" employees to be stuck sleeping and working in the same Twitter building? It's been a long time since I was a twentysomething. But that has to be more comfortable than U.S. Army bootcamp in the frigid winter of 1978 at Fr. Leonard Wood, Mo. If I were a young person, what an opportunity it would be to work with Musk! It's like during the creation of the Macintosh computer back in the early 1980s, Steve Jobs printed up sweatshirts for his crew emblazoned with, "90 HRS/WEEK AND LOVING IT!" Musk recently has been gaining even more headlines for releasing the Twitter Files. They have shown how the Democratic Party, and even the federal government, worked with Twitter insiders to influence elections. In particular, the New York Post's October 2020 expose of Hunter Biden's scandalous laptop was suppressed entirely by Twitter, helping dad Joe Biden win the election. A 3D printed Twitter logo is seen in front of a displayed photo of Elon Musk in this illustration taken on Oct. 27, 2022. (Dado Ruvic/Reuters) The Epoch Times reported Dec. 8, "Republicans had long accused Twitter—and some media outlets—of suppressing the Hunter Biden laptop story, which included reporting that bolstered claims that the president lied when he said he had no involvement in his son's overseas business dealings." Which brings us to California's state and local races. Did the pre-Musk Twitter influence them, too? I remember two races where it seemed the social media I follow—Twitter, Facebook, and YouTube—seemed to be tilting in favor of the Democrats. In 1988, it was bias against Rep. Dana Rohrabacher (R-California), my local congressman, and in favor of Democrat challenger Harley Rouda, who won. In 2020, it was against state Sen. John Moorlach (R-Costa Mesa), for whom I was serving as press secretary and volunteering on his campaign in my spare time, and in favor of Democrat challenger Dave Min. I couldn't prove anything at the time, and still can't. But if Twitter was influencing national elections, wouldn't it also influence California elections for the U.S. House of Representatives and the state Senate? Calmatters reported on Oct. 27, 2020, right before the election: State law caps the amount donors can give to a legislator's campaign — but these special interests can spend as much as they like mounting their own campaigns to praise or trash candidates. And the money interest groups are pouring into these "independent expenditure committees" has reached dizzying heights. So far more than $31 million of this unrestricted political spending has been pumped into California's Assembly and Senate races. The article graphs how Min received more than $2.7 million of these special-interest expenditures, including $1.5 million from the prison-guards union, which hated Moorlach because he pushed pension reform. The tech industry contributed only $3,181 in cash. Sen. Dave Min (D-Irvine) in Huntington Beach, Calif., on Oct. 6, 2021. (John Fredricks/The Epoch Times) But what did the tech industry contribute to Min by manipulating its algorithms? Maybe it didn't happen. But maybe it was crucial in a race he barely won. Maybe all those anti-Moorlach manipulations I witnessed on Twitter and YouTube and Facebook were from the sort of conniving Musk is uncovering at the national level. So far, investigative reporters Matt Taibbi and Bari Weiss have been releasing the Twitter Files. But more is to come. Indeed, it seems recently fi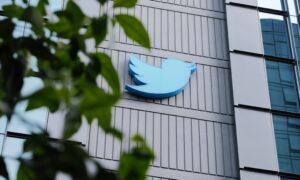 Commentary
Elon Musk is keeping Twitter's headquarters in California—for now. The Austin American-Statesman reported he "does not intend" to move it to Texas to be near his other companies. Yet some operations could move there.
It's a shot across the bow of the USS California, with its punishing taxes and regulations. The latest attack comes from the city of San Francisco, which should be doing all it can to keep Twitter there. Forbes reported Musk has outfitted Twitter's building with bedrooms, so what he calls "hardcore" employees can work longer hours.
Instead, the city is upset he might be committing code violations. But don't they want people to drive less to reduce greenhouse gases? If employees no longer are commuting to work, often from long distances because of SF's still sky-high housing prices, isn't that a good thing?
Musk responded—on Twitter, of course—"So city of SF attacks companies providing beds for tired employees instead of making sure kids are safe from fentanyl. Where are your priorities @LondonBreed!?" She's the mayor.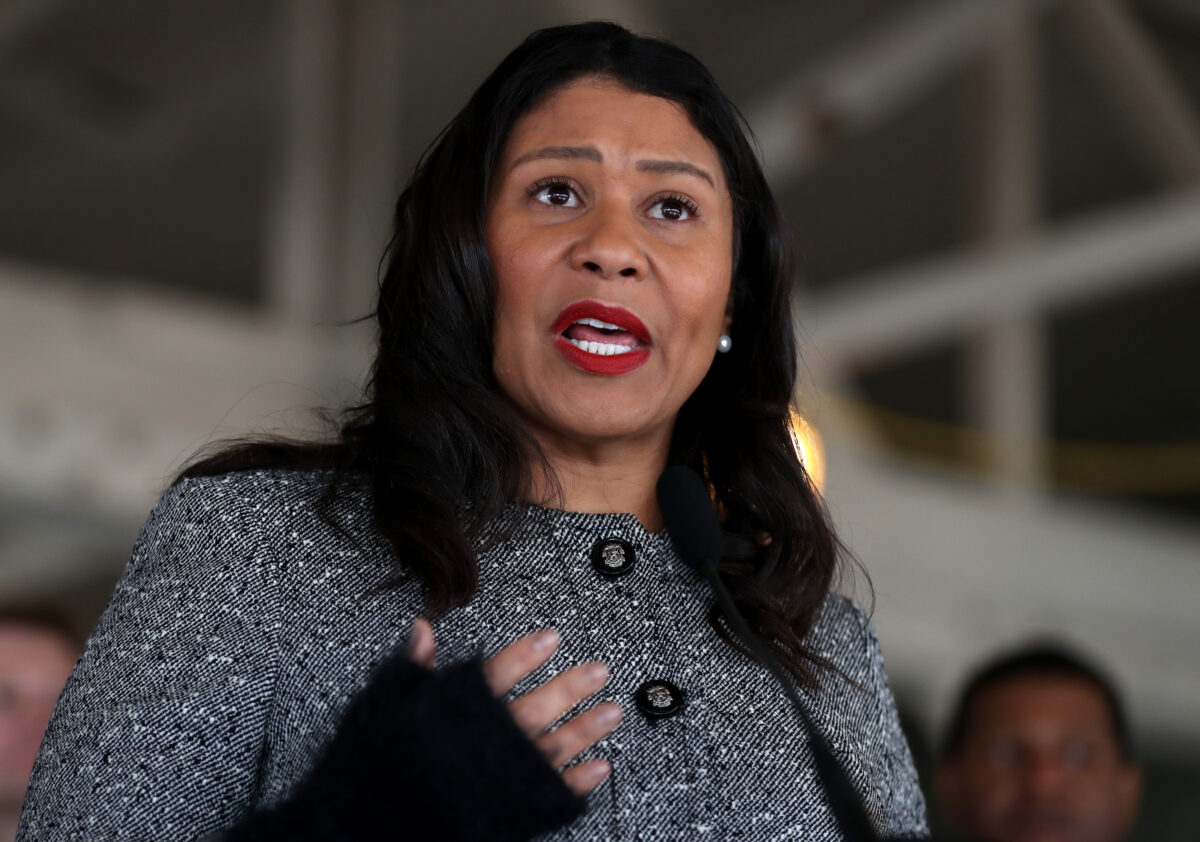 He included a caption from a San Francisco Chronicle story headlined, "Dad reveals horrific details of baby's reported fentanyl overdose at S.F. playground."
To which Laskie.com founder Chris Bakke quipped, "BREAKING: Elon Musk is the first person in 70 years to successfully create new housing in San Francisco."
Is it cruel for "hardcore" employees to be stuck sleeping and working in the same Twitter building? It's been a long time since I was a twentysomething. But that has to be more comfortable than U.S. Army bootcamp in the frigid winter of 1978 at Fr. Leonard Wood, Mo.
If I were a young person, what an opportunity it would be to work with Musk! It's like during the creation of the Macintosh computer back in the early 1980s, Steve Jobs printed up sweatshirts for his crew emblazoned with, "90 HRS/WEEK AND LOVING IT!"
Musk recently has been gaining even more headlines for releasing the Twitter Files. They have shown how the Democratic Party, and even the federal government, worked with Twitter insiders to influence elections. In particular, the New York Post's October 2020 expose of Hunter Biden's scandalous laptop was suppressed entirely by Twitter, helping dad Joe Biden win the election.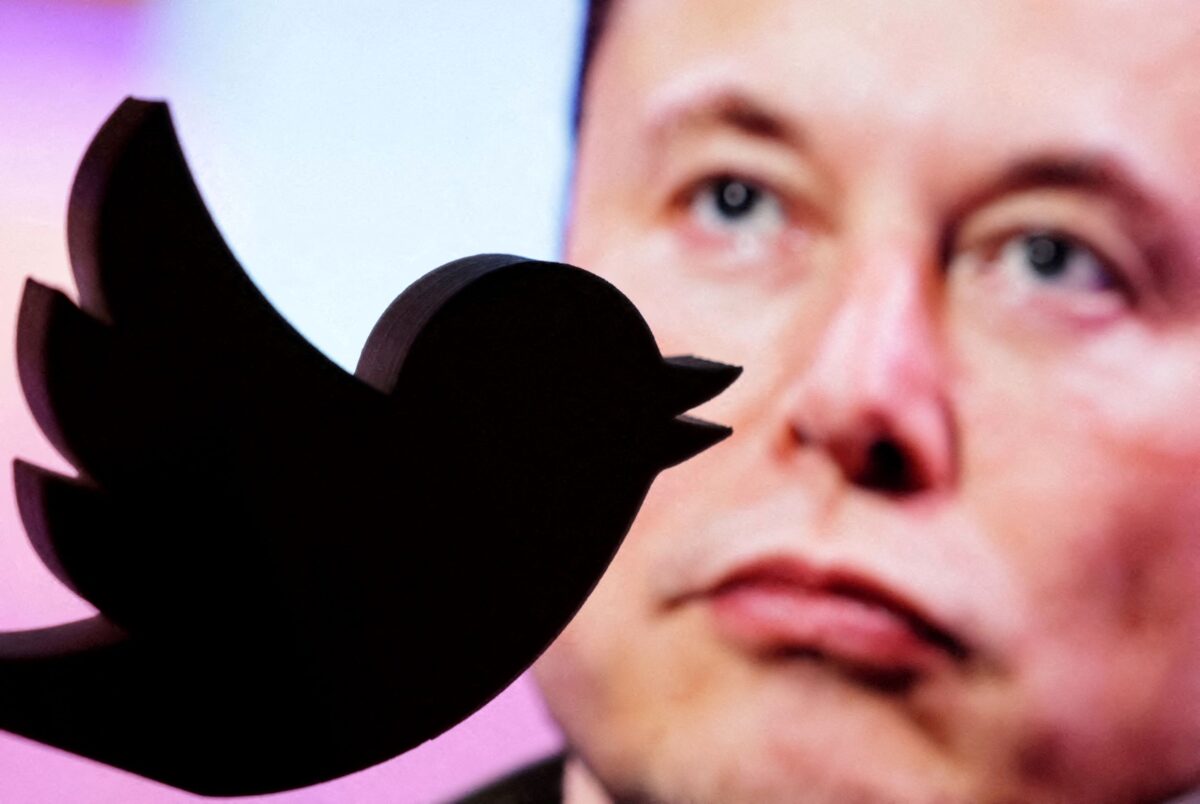 The Epoch Times reported Dec. 8, "Republicans had long accused Twitter—and some media outlets—of suppressing the Hunter Biden laptop story, which included reporting that bolstered claims that the president lied when he said he had no involvement in his son's overseas business dealings."
Which brings us to California's state and local races. Did the pre-Musk Twitter influence them, too?
I remember two races where it seemed the social media I follow—Twitter, Facebook, and YouTube—seemed to be tilting in favor of the Democrats. In 1988, it was bias against Rep. Dana Rohrabacher (R-California), my local congressman, and in favor of Democrat challenger Harley Rouda, who won.
In 2020, it was against state Sen. John Moorlach (R-Costa Mesa), for whom I was serving as press secretary and volunteering on his campaign in my spare time, and in favor of Democrat challenger Dave Min.
I couldn't prove anything at the time, and still can't. But if Twitter was influencing national elections, wouldn't it also influence California elections for the U.S. House of Representatives and the state Senate?
Calmatters reported on Oct. 27, 2020, right before the election:
State law caps the amount donors can give to a legislator's campaign — but these special interests can spend as much as they like mounting their own campaigns to praise or trash candidates. And the money interest groups are pouring into these "independent expenditure committees" has reached dizzying heights.

So far more than $31 million of this unrestricted political spending has been pumped into California's Assembly and Senate races.
The article graphs how Min received more than $2.7 million of these special-interest expenditures, including $1.5 million from the prison-guards union, which hated Moorlach because he pushed pension reform. The tech industry contributed only $3,181 in cash.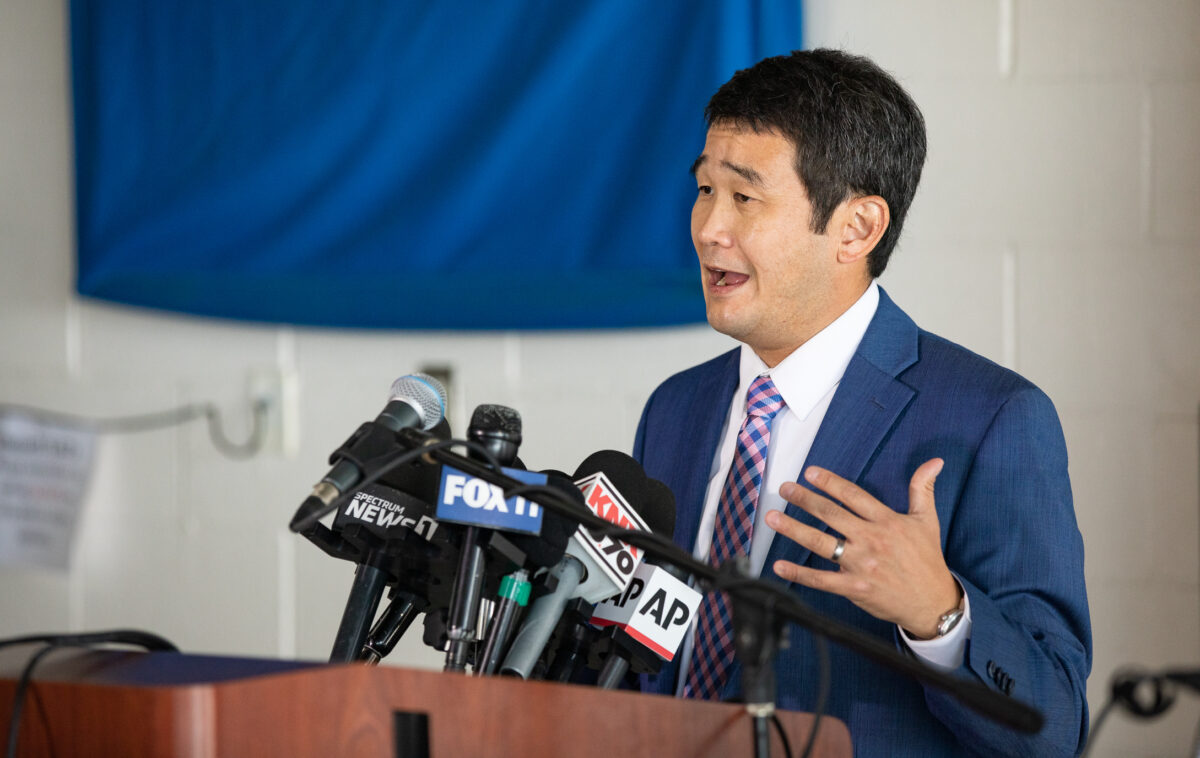 But what did the tech industry contribute to Min by manipulating its algorithms? Maybe it didn't happen. But maybe it was crucial in a race he barely won. Maybe all those anti-Moorlach manipulations I witnessed on Twitter and YouTube and Facebook were from the sort of conniving Musk is uncovering at the national level.
So far, investigative reporters Matt Taibbi and Bari Weiss have been releasing the Twitter Files. But more is to come. Indeed, it seems recently fired legal counsel James Baker may have held up part of the release. As The Epoch Times also reported, Taibbi "suggested that the holdup with releasing the subsequent part of the disclosures had something to do with Baker's role in 'vetting' the first batch without the knowledge of Twitter's current management."
Who knows what's still in the digital vaults? But California's local politics needs honest, robust debate just as much as does the national political stage.
Musk has been criticized by liberals for advancing "extremist" speech. Which is weird to me. When I was growing up in the 1960s and 70s, and for decades after, it was liberals who pushed freedom of speech to the uttermost limits. Remember the 1964-65 Berkeley Free Speech Movement?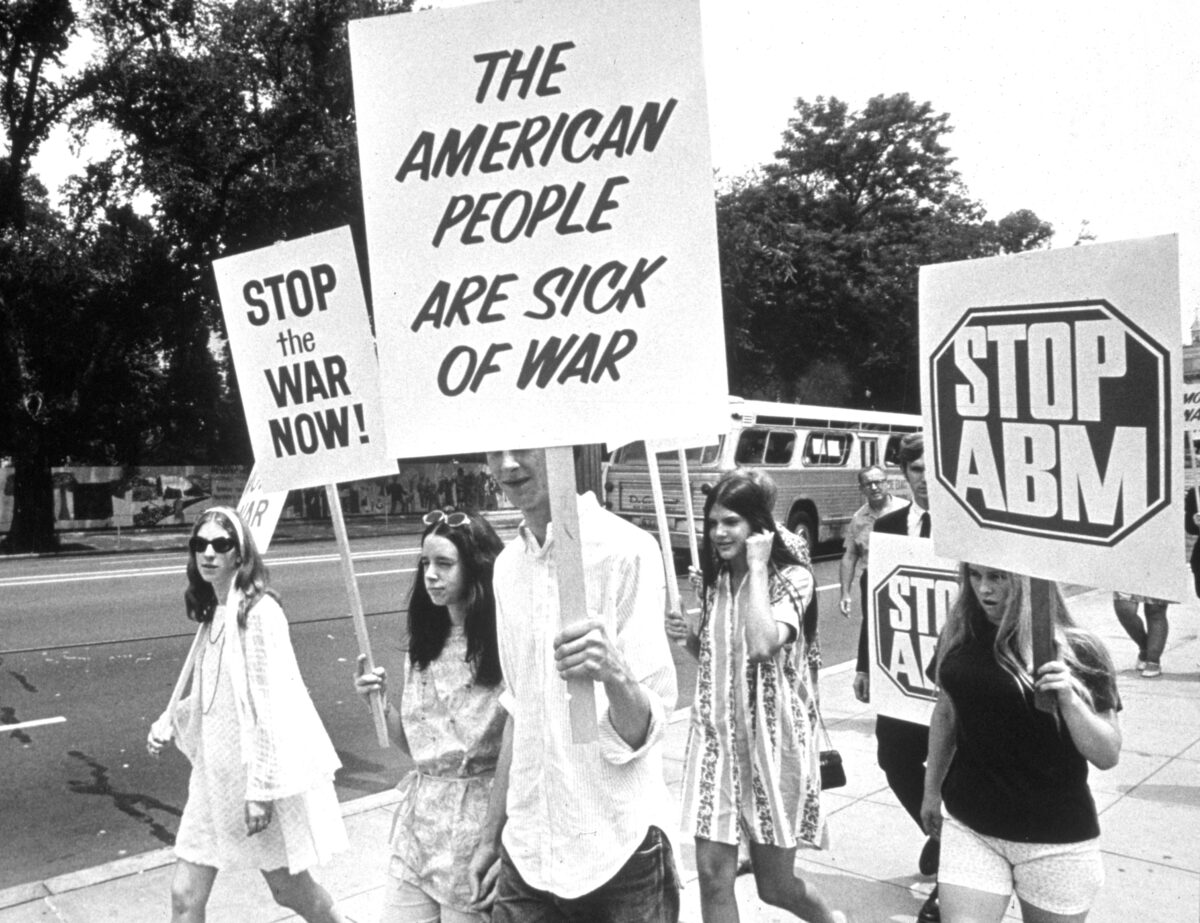 Musk has the right idea: Let free speech reign, with bad speech being refuted by true speech. As he tweeted, "The intelligence of this hive-mind will improve significantly as signal/noise, effective cross-linking of tweets & speed of tweets all improve."
Translation from Elonspeak: Americans' intelligence will improve as tweets and counter-tweets crossbreed the answers to our problems.
I hope Elon keeps Twitter in California. We need him here.
Views expressed in this article are the opinions of the author and do not necessarily reflect the views of The Epoch Times.