Democrat on House Financial Services Committee Hired FTX Crypto Kingpin's Brother
CommentaryA Democrat who sits on the House Financial Services Committee hired the brother of the head of the bankrupt cryptocurrency company FTX, potentially raising ethical questions. Gabe Bankman-Fried, the younger brother of FTX CEO Samuel Bankman-Fried, went to work in January 2019 for Rep. Sean Casten (D-Ill.). Casten, then a freshman congressman, was named that same month to the House Financial Services Committee, which oversees regulation of cryptocurrency and hedge funds, among other matters. Gabe Bankman-Fried remained employed for two years on the House staff, according to his LinkedIn profile. The website Legistorm, which tracks members of Congress and their staffers, says he worked for Casten. The Los Angeles Times, NBC News, Politico, and other news organizations have reported that Sam Bankman-Fried, 30, is Gabe Bankman-Fried's older brother. Gabe Bankman-Fried is now director of Guarding Against Pandemics, an organization created by his brother Sam in 2020 to lobby Congress to support $30 billion in pandemic prevention included in the Biden administration-backed infrastructure legislation. The organization planned to spend $128,000 on TV and digital ads in the Washington metropolitan area. One year ago today, the historic Bipartisan Infrastructure Law was signed into law, driving economic growth, creating thousands of good-paying jobs, and fortifying our roads and bridges. Here's what funding has come to Illinois in the past year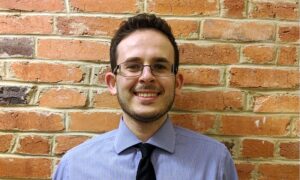 Commentary
A Democrat who sits on the House Financial Services Committee hired the brother of the head of the bankrupt cryptocurrency company FTX, potentially raising ethical questions.
Gabe Bankman-Fried, the younger brother of FTX CEO Samuel Bankman-Fried, went to work in January 2019 for Rep. Sean Casten (D-Ill.).
Casten, then a freshman congressman, was named that same month to the House Financial Services Committee, which oversees regulation of cryptocurrency and hedge funds, among other matters.
Gabe Bankman-Fried remained employed for two years on the House staff, according to his LinkedIn profile. The website Legistorm, which tracks members of Congress and their staffers, says he worked for Casten.
The Los Angeles Times, NBC News, Politico, and other news organizations have reported that Sam Bankman-Fried, 30, is Gabe Bankman-Fried's older brother.
Gabe Bankman-Fried is now director of Guarding Against Pandemics, an organization created by his brother Sam in 2020 to lobby Congress to support $30 billion in pandemic prevention included in the Biden administration-backed infrastructure legislation. The organization planned to spend $128,000 on TV and digital ads in the Washington metropolitan area.
One year ago today, the historic Bipartisan Infrastructure Law was signed into law, driving economic growth, creating thousands of good-paying jobs, and fortifying our roads and bridges. Here's what funding has come to Illinois in the past year