CUHK Research: Lorlatinib Significantly Improves Survival, Slows Cancer Spread and Brain Metastases
It has the potential to be used in first-line treatment of non-small cell lung cancerLung cancer is the second most common cancer in the world, with an estimated 1.8 million deaths each year. In Hong Kong, it is the number one killer among all cancer types, with more than 4,000 new cases recorded every year. Professor Tony Mok Shu-kam of the Faculty of Medicine, of The Chinese University of Hong Kong (CUHK), worked recently with an international team of lung cancer experts on a phase 3 clinical trial for advanced non-small cell lung cancer with "anaplastic lymphoma kinase (ALK) gene mutation." The results were promising and showed that this third-generation ALK inhibitor "Lorlatinib" has the potential to become a first-line treatment option regardless of whether the patient has brain metastases. About 80 percent of lung cancer patients suffer from "non-small cell lung cancer," and about 5 percent of them are ALK-positive cases. Lung cancer metastases to the brain are quite common, and patients with non-small cell lung cancer with ALK or epidermal growth factor receptor (EGFR) gene variants are at the highest risk, with more than half developing brain metastases. The study, led by Prof. Tony Mok Shu-kam of CUHK, was conducted in collaboration with several cancer centres and medical schools around the world. A total of 296 patients with advanced ALK-positive or metastatic non-small cell lung cancer were recruited for an open-label, randomised controlled phase 3 clinical trials. None of the patients had received any treatment related to brain metastases before. Patients were randomly assigned to receive oral Lorlatinib (100 mg once daily) or oral Crizotinib (250 mg twice daily) and were to go through regular tumour assessments, including MRI scans every eight weeks together with regular patient reporting. More Promising Clinical Outcome Compared with Its Predecessor The results showed that the new targeted therapy drug Lorlatinib was better than the first-generation targeted therapy drug Crizotinib in both managing tumour progression and slowing brain metastasis. Lorlatinib had a higher rate of 12-month progression-free survival outcome than Crizotinib, regardless of whether the patients had brain metastases prior to clinical treatment. The new targeted therapy drug Lorlatinib is better than the first-generation targeted therapy drug Crizotinib in both managing tumour progression and slowing brain metastasis. (Courtesy of CUHK Communications and Public Relations Office) Lorlatinib, on the other hand, greatly slows the rate of cancer cells entering the central nervous system (CNS), limiting the spread of tumours to the brain. Among patients taking the new drug, half of the CNS adverse events were resolved without intervention or dose adjustment. The findings had been published in the international medical journal "Journal of Clinical Oncology." Professor Mok pointed out that preventing or slowing the metastasis of cancer cells to the brain in patients with advanced non-small cell lung cancer is a major challenge. "We are very pleased to confirm that the third-generation ALK inhibitor Lorlatinib has therapeutic potential to become a new clinical recommendation for the benefit of patients." He revealed that the US Food and Drug Administration (FDA) and the European Commission (EC) have successively approved the use of Lorlatinib as metastatic ALK first-line therapy for positive non-small cell lung cancer. Follow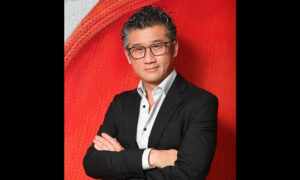 It has the potential to be used in first-line treatment of non-small cell lung cancer
Lung cancer is the second most common cancer in the world, with an estimated 1.8 million deaths each year. In Hong Kong, it is the number one killer among all cancer types, with more than 4,000 new cases recorded every year.
Professor Tony Mok Shu-kam of the Faculty of Medicine, of The Chinese University of Hong Kong (CUHK), worked recently with an international team of lung cancer experts on a phase 3 clinical trial for advanced non-small cell lung cancer with "anaplastic lymphoma kinase (ALK) gene mutation." The results were promising and showed that this third-generation ALK inhibitor "Lorlatinib" has the potential to become a first-line treatment option regardless of whether the patient has brain metastases.
About 80 percent of lung cancer patients suffer from "non-small cell lung cancer," and about 5 percent of them are ALK-positive cases. Lung cancer metastases to the brain are quite common, and patients with non-small cell lung cancer with ALK or epidermal growth factor receptor (EGFR) gene variants are at the highest risk, with more than half developing brain metastases.
The study, led by Prof. Tony Mok Shu-kam of CUHK, was conducted in collaboration with several cancer centres and medical schools around the world. A total of 296 patients with advanced ALK-positive or metastatic non-small cell lung cancer were recruited for an open-label, randomised controlled phase 3 clinical trials.
None of the patients had received any treatment related to brain metastases before. Patients were randomly assigned to receive oral Lorlatinib (100 mg once daily) or oral Crizotinib (250 mg twice daily) and were to go through regular tumour assessments, including MRI scans every eight weeks together with regular patient reporting.
More Promising Clinical Outcome Compared with Its Predecessor
The results showed that the new targeted therapy drug Lorlatinib was better than the first-generation targeted therapy drug Crizotinib in both managing tumour progression and slowing brain metastasis. Lorlatinib had a higher rate of 12-month progression-free survival outcome than Crizotinib, regardless of whether the patients had brain metastases prior to clinical treatment.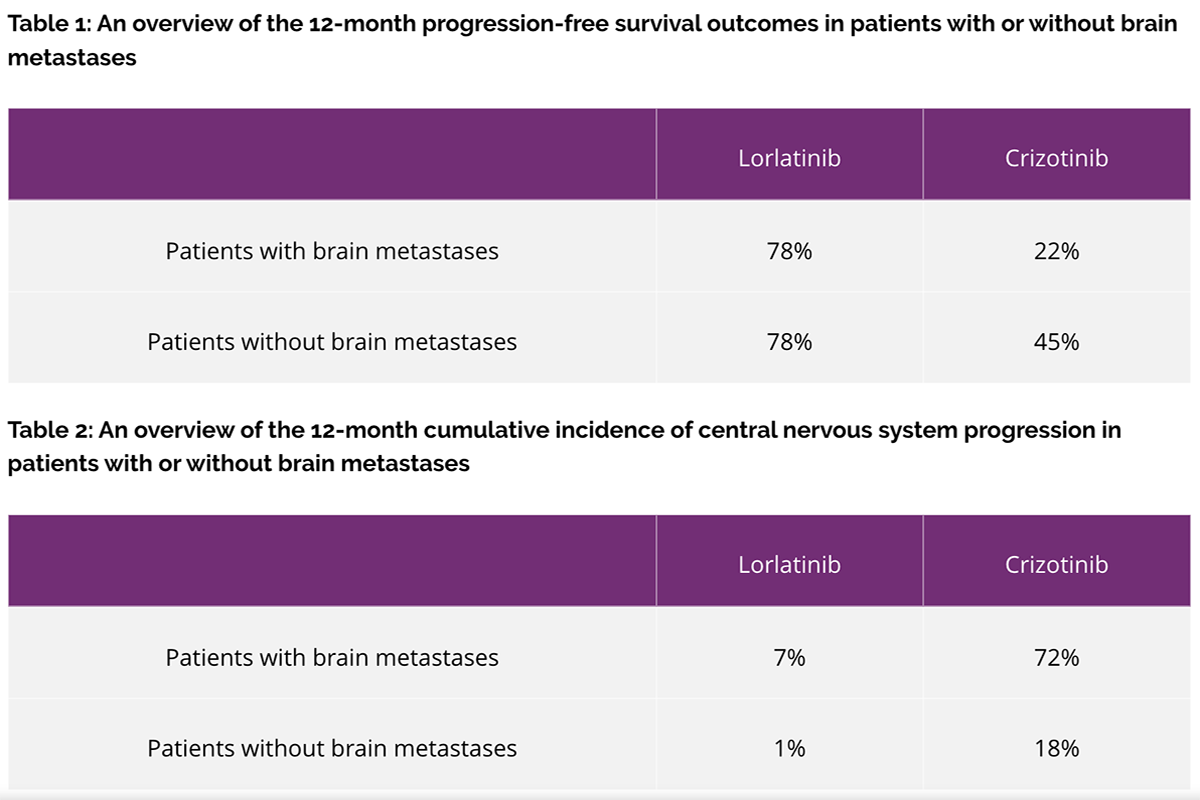 Lorlatinib, on the other hand, greatly slows the rate of cancer cells entering the central nervous system (CNS), limiting the spread of tumours to the brain. Among patients taking the new drug, half of the CNS adverse events were resolved without intervention or dose adjustment. The findings had been published in the international medical journal "Journal of Clinical Oncology."
Professor Mok pointed out that preventing or slowing the metastasis of cancer cells to the brain in patients with advanced non-small cell lung cancer is a major challenge. "We are very pleased to confirm that the third-generation ALK inhibitor Lorlatinib has therapeutic potential to become a new clinical recommendation for the benefit of patients."
He revealed that the US Food and Drug Administration (FDA) and the European Commission (EC) have successively approved the use of Lorlatinib as metastatic ALK first-line therapy for positive non-small cell lung cancer.