COVID-19 Beware: Cheap and Widely Accessible Drug Could Fight Virus
Researchers from the Australian National University (ANU) have discovered that the cheap and widely used drug, heparin, when inhaled can be a uniquely effective prevention and treatment method for COVID-19.Heparin is currently used to prevent blood from clotting and it is typically administered through an injection. However, early results of an ANU clinical study show that inhaling heparin helps prevent those with COVID-19 from developing lung damage and shows promise in protecting people from getting the virus. The results were collected from trials conducted in American hospitals where researchers monitored the effect inhaled heparin had on patients hospitalized with COVID-19, to determine the drug's ability to combat the virus and its safety. The study found that after inhaling a course of heparin the breathing and oxygen levels of 70 percent of the subjects improved, along with their symptoms according to the World Health Organization COVID symptoms scale. There were 98 patients studied in the early trials, with the average age of the subjects being 66. There were also slightly more men than women in the study. The ANU is still conducting multiple other clinical trials in 11 more countries but researchers have said the initial results are promising. Lead researcher of the study, Prof. Frank van Haren, said in an ANU news release that heparin if proven effective and safe, could majorly impact the world's fight against COVID-19. "This drug is already available in hospitals all over the world and it is a very inexpensive drug," van Haren said. "This could really assist in poorer countries where vaccination is challenging and we think it could help front line workers who could use it as a preventative measure." A nurse fills up a syringe with the Moderna COVID-19 vaccine in a file image. (Sergio Flores/Getty Images) Prof. van Haren said that an effective treatment of COVID-19 is still needed and that the majority of experts on COVID-19 agree that the pandemic will not be stopped by vaccinations alone. "Inhaled heparin is a promising new possibility to provide a low-cost, safe and effective treatment for COVID-19 that is available and affordable to low and middle-income countries around the globe." He said that once heparin is proved to be safe and effective, inhaled heparin could be used everywhere as a treatment for the virus, within months. Co-lead of the global studies of heparin, King's College University Professor Clive Page, said in the news release that heparin is individually effective against COVID because unlike other drugs it's anti-viral, anti-coagulant, and anti-inflammatory. Page said that inhaled heparin effectively stops the virus from infecting lung cells by binding to the virus's spike proteins, which the coronavirus uses to enter cells. This prevents people from contracting the virus. Heparin strongly binds to the coronavirus's spike proteins because its structure is very similar to Heparan Sulphate, a molecule at the surface of the human cell that the virus binds its spike proteins to when entering a cell. Heparin acts as a decoy for Heparan sulphate, binding to the virus before it can bind to the cell molecule. "It's also a blood thinner, Page said." "When COVID-19 patients get very sick they develop blood clots in the lungs and these can be lethal. Heparin stops these clots from forming." He said that when the body launches an exaggerated response to kill the virus, heparin can calm everything down. "We already know heparin can reduce lung damage caused by this inflammation and the immune response overdrive that we see in other lung diseases which could provide benefit to patients hospitalised with COVID-19." The project's researchers said that the anti-viral and anti-inflammatory nature of heparin is what makes the drug useful as both a method of prevention and treatment of the virus. Red blood cells moving through the blood vessels. (Pixabay) There have been some concerns raised about the lack of younger people involved in the study, particularly menstruating women, who can develop heavy periods from blood thinners. However, in an email to The Epoch Times, Prof. van Haren, said that patients of all age groups from 18 years and older have been included in the ongoing trials that are being conducted around the world. "So far we have seen a similar effect in all patients regardless of age," van Haren said. He said that the doses of heparin that they gave their patients to inhale had no relevant effect on the body's ability to clot blood. "Because the inhaled heparin does not have a blood-thinning effect in the body (only locally in the lungs), there is no effect on menstruation and no risk of other bleeding for patients," van Haren said. Additionally, he said that the treatment was safe for people with anemia. The news of heparins efficacy comes after researchers at Melbourne university developed a heparin nasal spray to prevent people from contracting the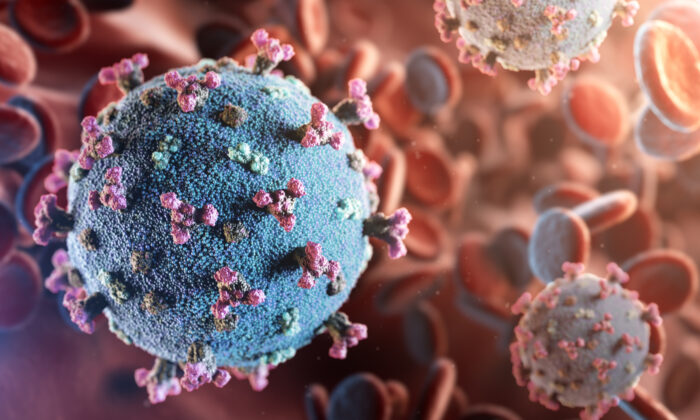 Researchers from the Australian National University (ANU) have discovered that the cheap and widely used drug, heparin, when inhaled can be a uniquely effective prevention and treatment method for COVID-19.
Heparin is currently used to prevent blood from clotting and it is typically administered through an injection.
However, early results of an ANU clinical study show that inhaling heparin helps prevent those with COVID-19 from developing lung damage and shows promise in protecting people from getting the virus.
The results were collected from trials conducted in American hospitals where researchers monitored the effect inhaled heparin had on patients hospitalized with COVID-19, to determine the drug's ability to combat the virus and its safety.
The study found that after inhaling a course of heparin the breathing and oxygen levels of 70 percent of the subjects improved, along with their symptoms according to the World Health Organization COVID symptoms scale.
There were 98 patients studied in the early trials, with the average age of the subjects being 66. There were also slightly more men than women in the study.
The ANU is still conducting multiple other clinical trials in 11 more countries but researchers have said the initial results are promising.
Lead researcher of the study, Prof. Frank van Haren, said in an ANU news release that heparin if proven effective and safe, could majorly impact the world's fight against COVID-19.
"This drug is already available in hospitals all over the world and it is a very inexpensive drug," van Haren said.
"This could really assist in poorer countries where vaccination is challenging and we think it could help front line workers who could use it as a preventative measure."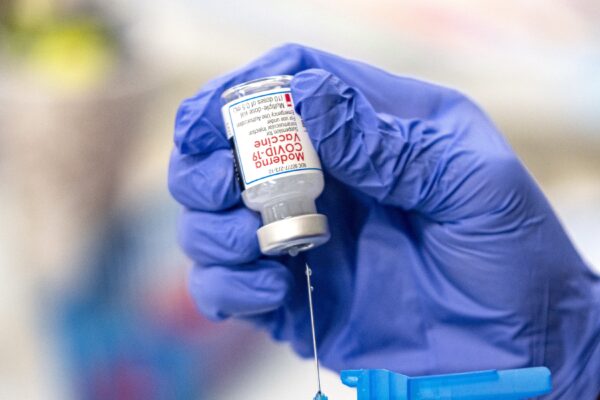 Prof. van Haren said that an effective treatment of COVID-19 is still needed and that the majority of experts on COVID-19 agree that the pandemic will not be stopped by vaccinations alone.
"Inhaled heparin is a promising new possibility to provide a low-cost, safe and effective treatment for COVID-19 that is available and affordable to low and middle-income countries around the globe."
He said that once heparin is proved to be safe and effective, inhaled heparin could be used everywhere as a treatment for the virus, within months.
Co-lead of the global studies of heparin, King's College University Professor Clive Page, said in the news release that heparin is individually effective against COVID because unlike other drugs it's anti-viral, anti-coagulant, and anti-inflammatory.
Page said that inhaled heparin effectively stops the virus from infecting lung cells by binding to the virus's spike proteins, which the coronavirus uses to enter cells. This prevents people from contracting the virus.
Heparin strongly binds to the coronavirus's spike proteins because its structure is very similar to Heparan Sulphate, a molecule at the surface of the human cell that the virus binds its spike proteins to when entering a cell.
Heparin acts as a decoy for Heparan sulphate, binding to the virus before it can bind to the cell molecule.
"It's also a blood thinner, Page said." "When COVID-19 patients get very sick they develop blood clots in the lungs and these can be lethal. Heparin stops these clots from forming."
He said that when the body launches an exaggerated response to kill the virus, heparin can calm everything down.
"We already know heparin can reduce lung damage caused by this inflammation and the immune response overdrive that we see in other lung diseases which could provide benefit to patients hospitalised with COVID-19."
The project's researchers said that the anti-viral and anti-inflammatory nature of heparin is what makes the drug useful as both a method of prevention and treatment of the virus.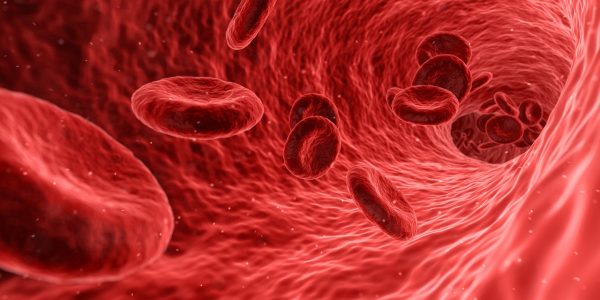 There have been some concerns raised about the lack of younger people involved in the study, particularly menstruating women, who can develop heavy periods from blood thinners.
However, in an email to The Epoch Times, Prof. van Haren, said that patients of all age groups from 18 years and older have been included in the ongoing trials that are being conducted around the world.
"So far we have seen a similar effect in all patients regardless of age," van Haren said.
He said that the doses of heparin that they gave their patients to inhale had no relevant effect on the body's ability to clot blood.
"Because the inhaled heparin does not have a blood-thinning effect in the body (only locally in the lungs), there is no effect on menstruation and no risk of other bleeding for patients," van Haren said.
Additionally, he said that the treatment was safe for people with anemia.
The news of heparins efficacy comes after researchers at Melbourne university developed a heparin nasal spray to prevent people from contracting the virus.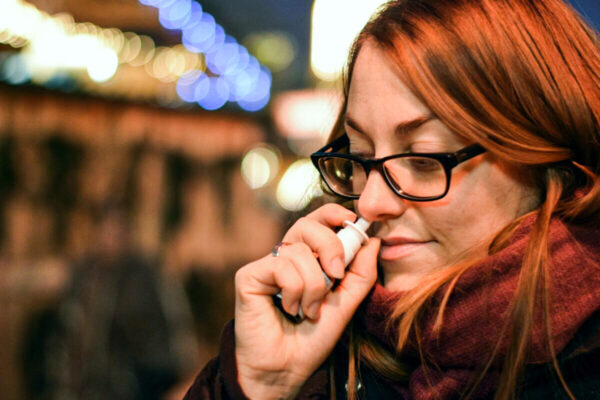 The Director of Melbourne University's Lung Health Research Centre, Professor Gary Anderson said in a Melbourne university news release that heparin should work against all variants of the virus.
"Importantly, this nasal spray should prove effective for all COVID-19 variants because the Heparan Sulphate binding site is essential for infection, and is likely to be preserved in new variants."
According to ABC News, the spray is currently undergoing a six month clinical trial that includes 340 households in Victoria.