Compared to Australia, Canadian Political Leaders 'Did Not Act' to Resolve CCP Interference: Report
While Canada and Australia have received similar intelligence that China is interfering at all levels of government, a new study says Canberra took action while Canadian political leaders "did not act" and allowed the interference to flourish. "In Ottawa, intelligence agencies reportedly found in 2017 that the CCP was interfering at 'all levels of government'. In contrast with Australia, however, Canada's political leaders did not act, and the problem of CCP interference continued to grow," says a report compiled by China analysts John Garnaut, Matthew Johnson, Prudence Luttrell, and an anonymized researcher. Titled "TikTok, ByteDance, and their ties to the Chinese Communist Party," the report was submitted to the Australian Parliament's Select Committee on Foreign Interference Through Social Media, which was created in November 2022 by the Australian Senate to inquire into and report on the risk of foreign interference in the country's democracy through social media. The intelligence communities in several countries, including members of the Five Eyes alliance, have signalled clear concerns about China's "data cultivation, influence, and political interference activities," said the report, dated March 14. In response to China's interference, Canberra has, since 2017, been undertaking countermeasures such as banning Huawei from its 5G network, taking part in the Quadrilateral Security Dialogue, and forging the three-nation AUKUS agreement, the report said. After all other Five Eyes members had announced a ban on using Huawei equipment in their 5G networks or plans to do so, Ottawa continued to weigh the issue and only barred Huawei's participation last year, following warnings from the United States that it would limit intelligence sharing if Canada didn't do so. The Huawei logo is pictured outside their research facility in Ottawa, Ontario, Canada, Feb. 14, 2019. (REUTERS/Chris Wattie) In 2017, Australia also introduced a package of foreign registration laws to require lobbyists working on behalf of foreign entities to declare their activities. In Canada, a foreign agent registry has yet to be established despite ongoing efforts to do so, the most recent being former Conservative MP Kenny Chiu's Bill C-282. Another Senate bill, S-237, proposed by Sen. Leo Housakos, has so far not gained government support. The Liberal government said this month that it will launch public consultations on establishing a foreign registry, but has yet to commit to a timeline. In 2019, the United States raised concerns about Canada inviting the Chinese military to observe its training at the Petawawa military base in Ontario, warning about "undesired knowledge transfer" from Canada to the People's Liberation Army (PLA). The invitation reportedly came after the Canadian military sent observers to China during the PLA winter survival training in 2018, according to documents obtained by Rebel News. The defence department later called off the invitation. Threats Through Social Media The report submitted to the Australian Senate raised alarms about Chinese Leader Xi Jinping and the PLA's increased discussions about the use of social media platforms like TikTok to advance China's interests abroad. In particular, it raised concerns about the app being used for "psychological warfare" and potentially interfere in other countries' elections. The authors said their research "confirms beyond any plausible doubt" that TikTok, owned by Chinese company ByteDance, is "subject to all the influence, guidance and de facto control" of the Chinese Communist Party (CCP)—similar to all other technology companies in China. TikTok has been banned from government devices in a number of countries including New Zealand, the United Kingdom, and Taiwan. In the United States, the app is also subject to a public sector ban in over half of its states. While Ottawa banned TikTok from federal government devices last month, with the provinces following suit, reports show that the Canada Pension Plan (CPP) Investment Board still holds investments in ByteDance. As of the time of publication, ByteDance remains on the list  of CPP's holdings under the category of "Private Equity Asia." The TikTok startup page is displayed on an iPhone in Ottawa on Feb. 27, 2023. (The Canadian Press/Sean Kilpatrick) Election Interference The Australian report also touched on allegations of CCP interference in the last two Canadian elections, citing a Global News report in February showing that national security officials warned Prime Minister Justin Trudeau about such operations several months ahead of the 2019 election. A series of Globe and Mail reports citing secret documents leaked from the Canadian Security Intelligence Service also showed how the Chinese regime sought to interfere in the 2021 federal election, as well as the 2022 municipal election in Vancouver, British Columbia. On March 6, Trudeau announced plans to appoint an "independent special rappor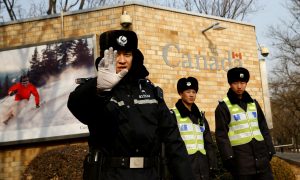 While Canada and Australia have received similar intelligence that China is interfering at all levels of government, a new study says Canberra took action while Canadian political leaders "did not act" and allowed the interference to flourish.
"In Ottawa, intelligence agencies reportedly found in 2017 that the CCP was interfering at 'all levels of government'. In contrast with Australia, however, Canada's political leaders did not act, and the problem of CCP interference continued to grow," says a report compiled by China analysts John Garnaut, Matthew Johnson, Prudence Luttrell, and an anonymized researcher.
Titled "TikTok, ByteDance, and their ties to the Chinese Communist Party," the report was submitted to the Australian Parliament's Select Committee on Foreign Interference Through Social Media, which was created in November 2022 by the Australian Senate to inquire into and report on the risk of foreign interference in the country's democracy through social media.
The intelligence communities in several countries, including members of the Five Eyes alliance, have signalled clear concerns about China's "data cultivation, influence, and political interference activities," said the report, dated March 14.
In response to China's interference, Canberra has, since 2017, been undertaking countermeasures such as banning Huawei from its 5G network, taking part in the Quadrilateral Security Dialogue, and forging the three-nation AUKUS agreement, the report said.
After all other Five Eyes members had announced a ban on using Huawei equipment in their 5G networks or plans to do so, Ottawa continued to weigh the issue and only barred Huawei's participation last year, following warnings from the United States that it would limit intelligence sharing if Canada didn't do so.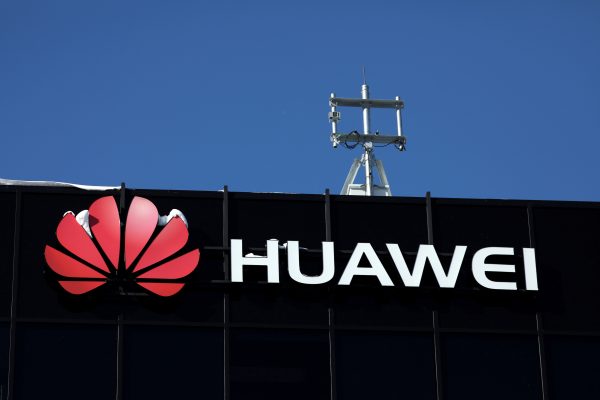 In 2017, Australia also introduced a package of foreign registration laws to require lobbyists working on behalf of foreign entities to declare their activities.
In Canada, a foreign agent registry has yet to be established despite ongoing efforts to do so, the most recent being former Conservative MP Kenny Chiu's Bill C-282. Another Senate bill, S-237, proposed by Sen. Leo Housakos, has so far not gained government support. The Liberal government said this month that it will launch public consultations on establishing a foreign registry, but has yet to commit to a timeline.
In 2019, the United States raised concerns about Canada inviting the Chinese military to observe its training at the Petawawa military base in Ontario, warning about "undesired knowledge transfer" from Canada to the People's Liberation Army (PLA). The invitation reportedly came after the Canadian military sent observers to China during the PLA winter survival training in 2018, according to documents obtained by Rebel News. The defence department later called off the invitation.
Threats Through Social Media
The report submitted to the Australian Senate raised alarms about Chinese Leader Xi Jinping and the PLA's increased discussions about the use of social media platforms like TikTok to advance China's interests abroad. In particular, it raised concerns about the app being used for "psychological warfare" and potentially interfere in other countries' elections.
The authors said their research "confirms beyond any plausible doubt" that TikTok, owned by Chinese company ByteDance, is "subject to all the influence, guidance and de facto control" of the Chinese Communist Party (CCP)—similar to all other technology companies in China.
TikTok has been banned from government devices in a number of countries including New Zealand, the United Kingdom, and Taiwan. In the United States, the app is also subject to a public sector ban in over half of its states.
While Ottawa banned TikTok from federal government devices last month, with the provinces following suit, reports show that the Canada Pension Plan (CPP) Investment Board still holds investments in ByteDance. As of the time of publication, ByteDance remains on the list of CPP's holdings under the category of "Private Equity Asia."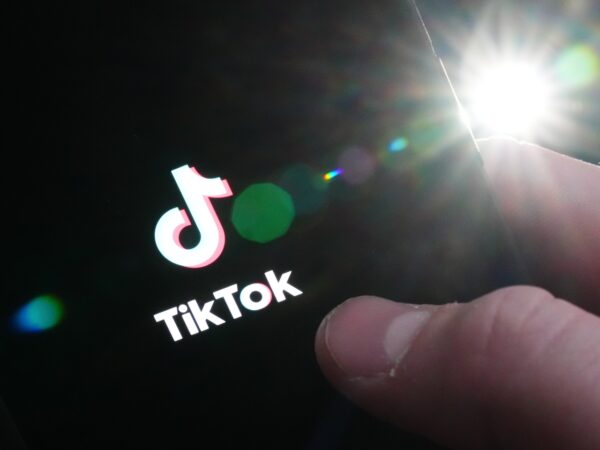 Election Interference
The Australian report also touched on allegations of CCP interference in the last two Canadian elections, citing a Global News report in February showing that national security officials warned Prime Minister Justin Trudeau about such operations several months ahead of the 2019 election.
A series of Globe and Mail reports citing secret documents leaked from the Canadian Security Intelligence Service also showed how the Chinese regime sought to interfere in the 2021 federal election, as well as the 2022 municipal election in Vancouver, British Columbia.
On March 6, Trudeau announced plans to appoint an "independent special rapporteur" who will be recommending whether a public inquiry is needed to investigate reports of China's meddling in Canada's 2019 and 2021 federal elections. He also said the National Security and Intelligence Committee of Parliamentarians (NSICOP), a parliamentary committee that reports to the prime minister, and the National Security and Intelligence Review Agency (NSIRA), an external expert body, will review the issue of election interference.
"Whatever is revealed, the damage already caused to Canadian democracy is real," the Australian report said.