Civil Rights Losing Out to New Zealand's War on Tobacco
CommentaryOccasionally, one comes across a law that creates more problems than it tries to solve. The New Zealand Parliament adopted such a law on Dec. 13, the Smokefree Environments and Regulated Products (Smoked Tobacco) Amendment Act 2022. The law stipulates that a person "must not sell a smoked tobacco product to a person born on or after 1 January 2009" or having sold a smoked tobacco product to a person of any age "must not deliver it, or arrange for it to be delivered, to a person born on or after 1 January 2009." The new law thus prohibits people born after Jan. 1, 2009, from ever purchasing tobacco and cigarettes during their lifetime. Its objective is to make New Zealand smoke free by 2025. Proponents of the legislation expect that the prohibition will improve the overall health of New Zealanders and reduce the number of chronic illnesses that impose a severe financial burden on the health system. Commenting on the legislation, Associate Health Minister Ayesha Verrall said, "Thousands of people will live longer, healthier lives and the health system will be $5 billion better off from not needing to treat the illnesses caused by smoking, such as numerous types of cancer, heart attacks, strokes, amputations." A view of a close up of a lung x-ray of a cigarette smoker in an undated photo. (American Cancer Society via Getty Images) In contrast, the centre-right National Party and the classical-liberal ACT Party opposed the law on the ground that it will impact convenience store businesses selling tobacco. They also warned the move could facilitate or accelerate the creation of a black market. There are indeed some bizarre consequences. If a person was born on Dec. 31, 2008, at 11:55 p.m., that person would still be able to buy cigarettes, whereas a person born 10 minutes after would be subject to a lifetime ban (imagine the situation with twins or triplets born a few minutes apart …). Obviously, a line must be drawn somewhere, but an entire generation is banned from ever buying tobacco because a discretionary choice by legislators. While it is praiseworthy for governments to promote an anti-smoking message, it is unwise to achieve this through legislation bordering on age discrimination, which is illegal in New Zealand under the Human Rights Act 1993. Creation of a Nanny State? If tobacco is a harmful substance, then it should not matter how old a purchaser is because the product would be equally harmful to all people regardless of age. Moreover, the state, aims to protect the health of citizens, but is instead, acting as a nanny state that pretends to know what is good for them. The deputy leader of the ACT Party, Brooke van Velden, characterised the legislation as "simply nanny-state prohibition that will cause more problems in our society because … the effect is it will create a large black market." Treating its citizens as "children in a nursery," dictating and imposing choices according to the government's view of what is good for citizens. But people should take responsibility for their own health decisions, including whether they want to live a healthy or unhealthy life. Cigarette stubs are pictured in an ashtray in Frankfurt, Germany, on Dec. 13, 2006. (Ralph Orlowski/Getty Images) Every time the government seeks to impose its preferred individual economic and social choices on people, personal freedom is diminished, hence, strong justifications should be proffered for such interventions. Also, tobacco is still a legal product, hence, the law, in prohibiting younger people from ever accessing these products, is effectively gutting a legal industry (and jobs), with impunity. Most importantly, the prohibition mandated by the law is unlikely to work. This is because there will be plenty of opportunity for people to avoid the enforcement of the law. Those who want to smoke somehow will acquire their product, either illegally or by substituting tobacco with an equally addictive and harmful product, such as vaping. Incidentally, this legislation does not cover vaping even though it is also addictive; statistics indicate that vaping has increased to 8.3 percent of the population, which represent an increase on the 6.2 percent of a year earlier. It is certain that New Zealand is a trailblazer in the fight against tobacco use because this law is a world-first tobacco ban and is the strictest legislation in the world. Nevertheless, it is a bad law, based on bad policy, which will be difficult to enforce. The legislation is likely to cause harm to the basic rights of different generations in New Zealand society. Finally, the law may well prove that "The road to hell is paved with good intentions." Views expressed in this article are the opinions of the author and do not necessarily reflect the views of The Epoch Times. Gabriël A. Moens AM is an emeritus professor of law at the University of Queensland, and served as pro vice-chancellor and dean at Mur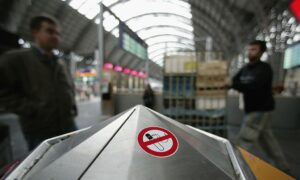 Commentary
Occasionally, one comes across a law that creates more problems than it tries to solve.
The New Zealand Parliament adopted such a law on Dec. 13, the Smokefree Environments and Regulated Products (Smoked Tobacco) Amendment Act 2022.
The law stipulates that a person "must not sell a smoked tobacco product to a person born on or after 1 January 2009" or having sold a smoked tobacco product to a person of any age "must not deliver it, or arrange for it to be delivered, to a person born on or after 1 January 2009."
The new law thus prohibits people born after Jan. 1, 2009, from ever purchasing tobacco and cigarettes during their lifetime. Its objective is to make New Zealand smoke free by 2025.
Proponents of the legislation expect that the prohibition will improve the overall health of New Zealanders and reduce the number of chronic illnesses that impose a severe financial burden on the health system.
Commenting on the legislation, Associate Health Minister Ayesha Verrall said, "Thousands of people will live longer, healthier lives and the health system will be $5 billion better off from not needing to treat the illnesses caused by smoking, such as numerous types of cancer, heart attacks, strokes, amputations."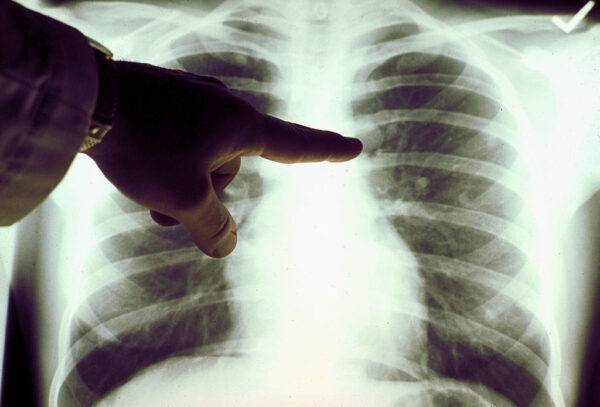 In contrast, the centre-right National Party and the classical-liberal ACT Party opposed the law on the ground that it will impact convenience store businesses selling tobacco.
They also warned the move could facilitate or accelerate the creation of a black market.
There are indeed some bizarre consequences.
If a person was born on Dec. 31, 2008, at 11:55 p.m., that person would still be able to buy cigarettes, whereas a person born 10 minutes after would be subject to a lifetime ban (imagine the situation with twins or triplets born a few minutes apart …).
Obviously, a line must be drawn somewhere, but an entire generation is banned from ever buying tobacco because a discretionary choice by legislators.
While it is praiseworthy for governments to promote an anti-smoking message, it is unwise to achieve this through legislation bordering on age discrimination, which is illegal in New Zealand under the Human Rights Act 1993.
Creation of a Nanny State?
If tobacco is a harmful substance, then it should not matter how old a purchaser is because the product would be equally harmful to all people regardless of age.
Moreover, the state, aims to protect the health of citizens, but is instead, acting as a nanny state that pretends to know what is good for them.
The deputy leader of the ACT Party, Brooke van Velden, characterised the legislation as "simply nanny-state prohibition that will cause more problems in our society because … the effect is it will create a large black market."
Treating its citizens as "children in a nursery," dictating and imposing choices according to the government's view of what is good for citizens.
But people should take responsibility for their own health decisions, including whether they want to live a healthy or unhealthy life.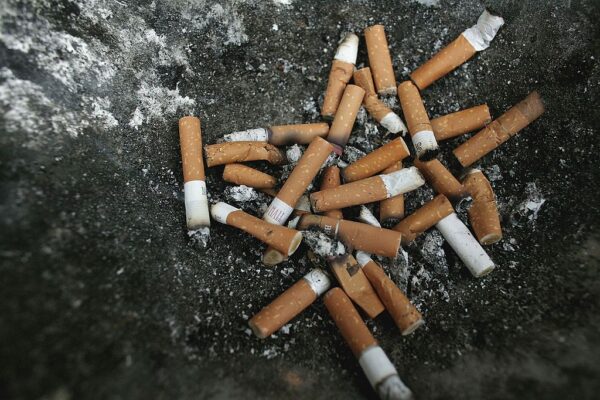 Every time the government seeks to impose its preferred individual economic and social choices on people, personal freedom is diminished, hence, strong justifications should be proffered for such interventions.
Also, tobacco is still a legal product, hence, the law, in prohibiting younger people from ever accessing these products, is effectively gutting a legal industry (and jobs), with impunity.
Most importantly, the prohibition mandated by the law is unlikely to work. This is because there will be plenty of opportunity for people to avoid the enforcement of the law. Those who want to smoke somehow will acquire their product, either illegally or by substituting tobacco with an equally addictive and harmful product, such as vaping.
Incidentally, this legislation does not cover vaping even though it is also addictive; statistics indicate that vaping has increased to 8.3 percent of the population, which represent an increase on the 6.2 percent of a year earlier.
It is certain that New Zealand is a trailblazer in the fight against tobacco use because this law is a world-first tobacco ban and is the strictest legislation in the world.
Nevertheless, it is a bad law, based on bad policy, which will be difficult to enforce. The legislation is likely to cause harm to the basic rights of different generations in New Zealand society.
Finally, the law may well prove that "The road to hell is paved with good intentions."
Views expressed in this article are the opinions of the author and do not necessarily reflect the views of The Epoch Times.