Chinese Regime's Brutal Persecution of Falun Gong 'Must End': State Department
The Chinese regime's persecution of Falun Gong is "unacceptable and must end," the State Department said in a statement as the brutal eradication campaign entered its 23rd year."23 years ago, the People's Republic of China began its brutal persecution of the spiritual discipline Falun Gong, its practitioners, advocates, and human rights defenders," the department's Office of International Religious Freedom wrote on Twitter on July 21. Falun Gong is a spiritual discipline that teaches the values of truthfulness, compassion, and tolerance with a set of meditative exercises. The practice's popularity shot up in China during the 1990s, with an estimated 70 million to 100 million adherents by the end of the decade. But perceiving this to be a threat to its grip on power, the Chinese Communist Party began an expansive campaign targeting the faith, subjecting adherents to harassment, torture, forced labor, and other forms of abuse. An untold number of them have been killed for their organs in detention to supply the state-sanctioned organ transplant industry. Rashad Hussain, the U.S. ambassador-at-large for international religious freedom, also took to Twitter to voice support for the millions under the ongoing persecution in communist China. "I stand in solidarity with the Falun Gong community," he wrote. "Thousands have been tortured, harassed, imprisoned, and forced to renounce their beliefs. This unjust campaign must end." I stand in solidarity with the Falun Gong community. Yesterday marked the 23rd year of persecution at the hands of PRC authorities. Thousands have been tortured, harassed, imprisoned, and forced to renounce their beliefs. This unjust campaign must end. https://t.co/SRP8FDLICa — U.S. Ambassador-at-Large Rashad Hussain (@IRF_Ambassador) July 21, 2022 The unrelenting campaign of torture and death has drawn the regime growing condemnation worldwide. The Inter-Parliamentary Alliance on China, an international cross-party group of legislators pushing for a tougher stance on Beijing over issues such as trade and human rights, on July 20 issued a statement to "remember all those in China who have been denied freedom of religious belief." Many from the faith group, the legislators noted, have been "subjected to the most severe forms of torture and credible reports of widespread, state-sponsored forced organ harvesting." "Over the past two decades, Falun Gong practitioners have faced more CCP persecution than any other group," wrote Rep. Tom Emmer (R-Minn.) in a letter to the Falun Dafa Association of Washington, enumerating the abuses from imprisonment and torture to the killing for organs "for a gruesome international trade." "These human rights violations paint a grim picture of the brutal ways the CCP governs," he added. Falun Gong practitioners prepare to march down Constitution Avenue to commemorate the 23rd anniversary of the Chinese Communist Party's persecution of the spiritual practice in China, in Washington on July 21, 2022. (Samira Bouaou/The Epoch Times) Ahead of a Falun Gong rally in Washington on Thursday, Sen. John Boozman (R-Ark.) commended the adherents for their perseverance. "Your struggle for religious freedom has been nothing short of inspiration to those around the world who respect freedom of religion," he wrote in a letter. "From underground printing houses and innovative and robust internet freedom software, to media outlets that broadcast uncensored information, you have given hope and encouragement not only to Falun Gong practitioners who are still persecuted, but also to other oppressed religious groups around the world." Sen. Ron Johnson (R-Wis.) similarly applauded the adherents for their continued persistence in the face of the "intensive, comprehensive, and unforgiving campaign" the regime has waged on faith. Falun Gong practitioners march down Constitution Avenue to commemorate the 23rd anniversary of the Chinese Communist Party's persecution of the spiritual practice in China, in Washington on July 21, 2022. (Samira Bouaou/The Epoch Times) "Reports of arbitrary detention, discrimination, torture, and even organ harvesting are extremely troubling, and the CCP must be held accountable for such actions," he said in a letter. The "horrific" reports of atrocities targeting Falun Gong practitioners in China are a reminder for the outside world to act, according to Rep. Stephen Lynch (R-Wash.). "So long as the Chinese government engages in these egregious violations of basic human rights, we cannot and will not stand idly by," he wrote in a letter on Thursday. China Reporter Follow Eva Fu is a New York-based writer for The Epoch Times focusing on U.S.-China relations, religious freedom, and human rights. Contact Eva at [email protected]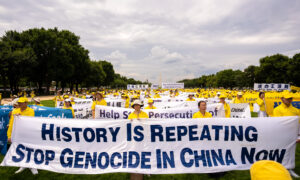 The Chinese regime's persecution of Falun Gong is "unacceptable and must end," the State Department said in a statement as the brutal eradication campaign entered its 23rd year.
"23 years ago, the People's Republic of China began its brutal persecution of the spiritual discipline Falun Gong, its practitioners, advocates, and human rights defenders," the department's Office of International Religious Freedom wrote on Twitter on July 21.
Falun Gong is a spiritual discipline that teaches the values of truthfulness, compassion, and tolerance with a set of meditative exercises. The practice's popularity shot up in China during the 1990s, with an estimated 70 million to 100 million adherents by the end of the decade.
But perceiving this to be a threat to its grip on power, the Chinese Communist Party began an expansive campaign targeting the faith, subjecting adherents to harassment, torture, forced labor, and other forms of abuse. An untold number of them have been killed for their organs in detention to supply the state-sanctioned organ transplant industry.
Rashad Hussain, the U.S. ambassador-at-large for international religious freedom, also took to Twitter to voice support for the millions under the ongoing persecution in communist China.
"I stand in solidarity with the Falun Gong community," he wrote. "Thousands have been tortured, harassed, imprisoned, and forced to renounce their beliefs. This unjust campaign must end."
I stand in solidarity with the Falun Gong community. Yesterday marked the 23rd year of persecution at the hands of PRC authorities. Thousands have been tortured, harassed, imprisoned, and forced to renounce their beliefs. This unjust campaign must end. https://t.co/SRP8FDLICa

— U.S. Ambassador-at-Large Rashad Hussain (@IRF_Ambassador) July 21, 2022
The unrelenting campaign of torture and death has drawn the regime growing condemnation worldwide.
The Inter-Parliamentary Alliance on China, an international cross-party group of legislators pushing for a tougher stance on Beijing over issues such as trade and human rights, on July 20 issued a statement to "remember all those in China who have been denied freedom of religious belief."
Many from the faith group, the legislators noted, have been "subjected to the most severe forms of torture and credible reports of widespread, state-sponsored forced organ harvesting."
"Over the past two decades, Falun Gong practitioners have faced more CCP persecution than any other group," wrote Rep. Tom Emmer (R-Minn.) in a letter to the Falun Dafa Association of Washington, enumerating the abuses from imprisonment and torture to the killing for organs "for a gruesome international trade."
"These human rights violations paint a grim picture of the brutal ways the CCP governs," he added.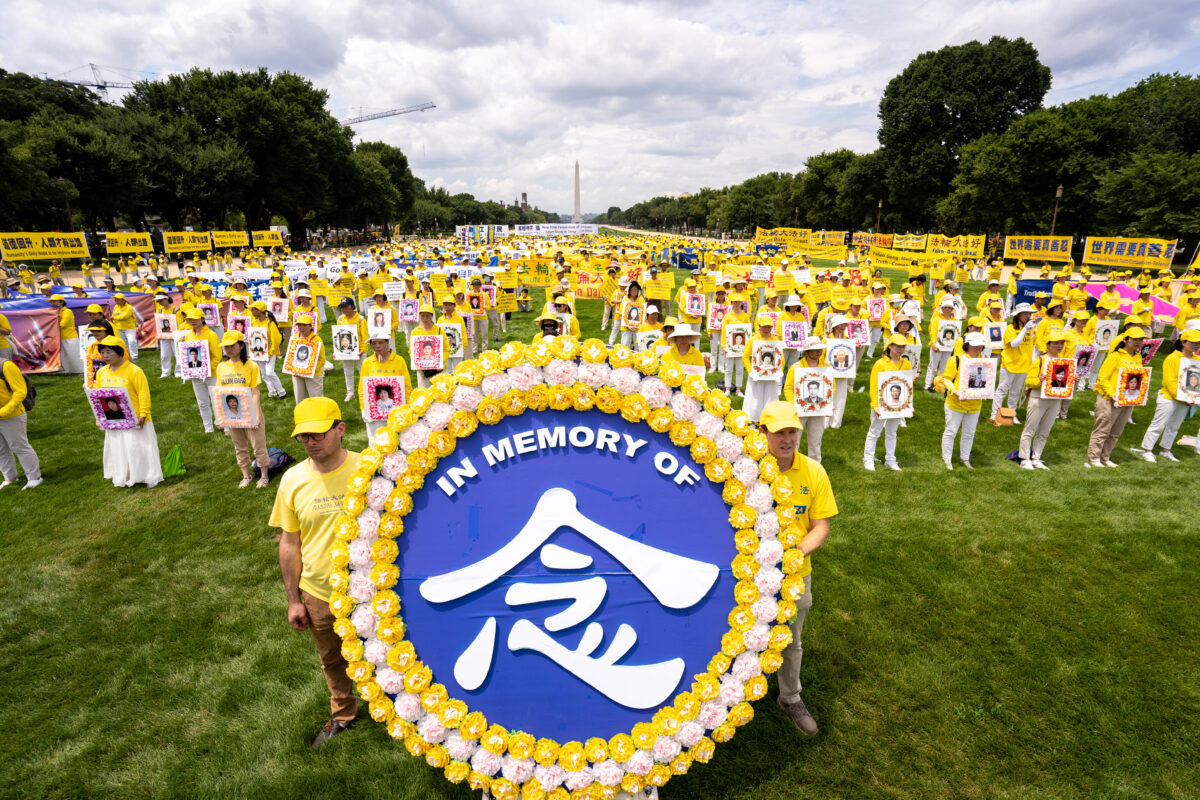 Ahead of a Falun Gong rally in Washington on Thursday, Sen. John Boozman (R-Ark.) commended the adherents for their perseverance.
"Your struggle for religious freedom has been nothing short of inspiration to those around the world who respect freedom of religion," he wrote in a letter. "From underground printing houses and innovative and robust internet freedom software, to media outlets that broadcast uncensored information, you have given hope and encouragement not only to Falun Gong practitioners who are still persecuted, but also to other oppressed religious groups around the world."
Sen. Ron Johnson (R-Wis.) similarly applauded the adherents for their continued persistence in the face of the "intensive, comprehensive, and unforgiving campaign" the regime has waged on faith.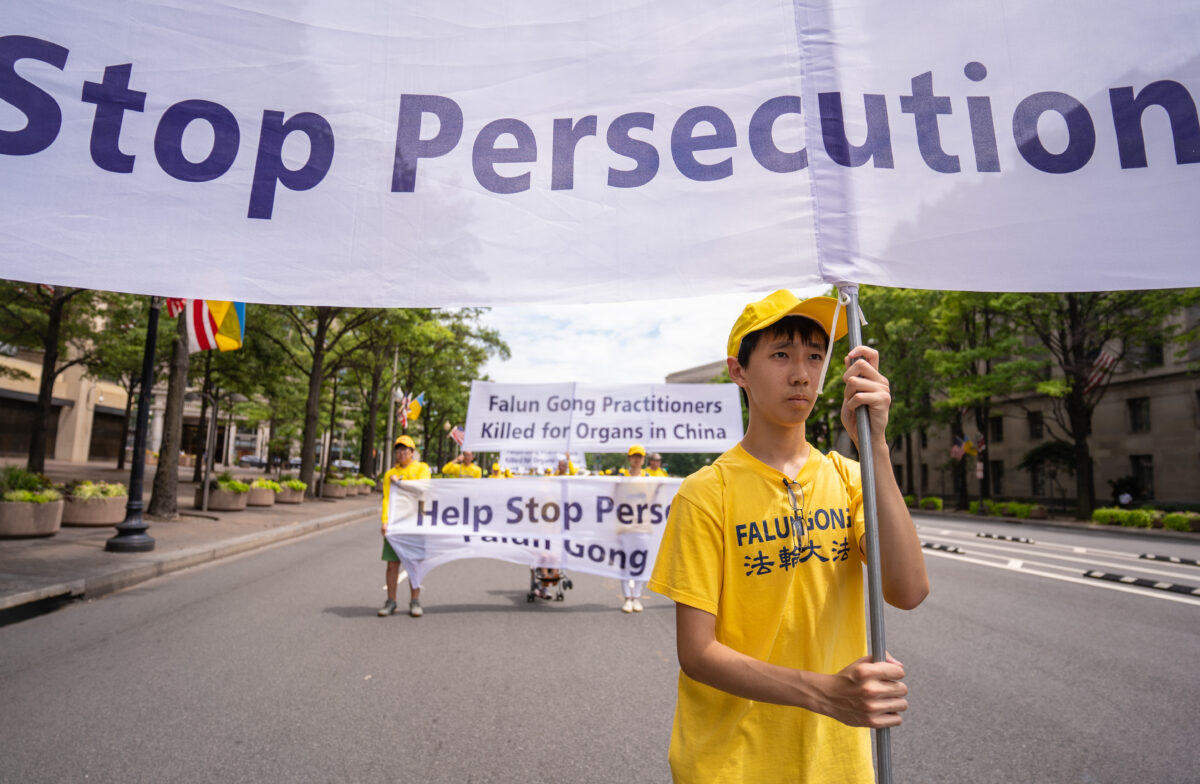 "Reports of arbitrary detention, discrimination, torture, and even organ harvesting are extremely troubling, and the CCP must be held accountable for such actions," he said in a letter.
The "horrific" reports of atrocities targeting Falun Gong practitioners in China are a reminder for the outside world to act, according to Rep. Stephen Lynch (R-Wash.).
"So long as the Chinese government engages in these egregious violations of basic human rights, we cannot and will not stand idly by," he wrote in a letter on Thursday.