Chinese Cities Push Collective Buying of Homes Amid Shrinking Government Income
Since June, at least nine Chinese cities have been reportedly encouraging residents, including government employees, to "group buy" designated properties in an effort to boost local property sales.Group buying, also known as collective buying, offers products and services at significantly reduced prices on the condition that a minimum number of buyers make the purchase. This is currently trendy in China, especially among young netizens. These collective buying measures are among the government's recent desperate actions in Chinese cities to boost property sales, with some developers in Henan Province reportedly offering to take wheat and garlic as down payment in an effort to attract potential buyers. The nine cities reported by Shanghai-based news portal The Paper in mid-July include Changchun of Jinlin Province; Shenyang of Liaoning Province; Huanggang of Hubei Province; Bazhong of Sichuan Province; Pu'er of Yunan Province; Tongling of Anhui Province; Tonglu of Zhejiang Province; Taiyuan of Shanxi Province; and Zhongshan of Guangdong Province. They are second-, third-, or fourth-tier cities. Traditionally, first-tier cities refer to China's megacities of Beijing, Shanghai, Guangzhou, and Shenzhen. But in 2022, the list of first-tier cities saw an additional 15 regional economical hubs across the country added. Since the third quarter of 2021, China's land market has cooled, demand has fallen, and local land sales revenue has plummeted. Some provinces and cities in China have reportedly cut civil servants' salaries. (Nicolas Asfouri/AFP/Getty Images) According to The Paper, the local government of Changchun "supports government entities, state-owned companies and institutions, colleges and universities, scientific research institutions, and social groups to contact property developers and organize commercial property purchases in bulk." Employees of these institutions are regarded as people with higher income compared to other social groups in China. Zhongshan City of Guangdong Province, home to tens of thousands of expatriates living across the world, offered promotional prices to employees of the Dongqu Neighborhood Committee who purchased commercial housing in the district from June 1 to June 30, with a maximum of 500 participants allowed in the promotion, reported The Paper. Dongqu Neighborhood is the wealthiest district of the city and seats the municipal office compounds of the Chinese Communist Party (CCP) and the city government's office. Other cities have offered similar promotional policies to help push the sale of their local properties, targeting those with a higher income, such as government staffers and employees of state-owned enterprises. For example, Tonglu City of Zhejiang offered a 3 percent discount to groups of 10 people and a 5 percent discount to groups of 20 to collectively buy property. These properties are mostly in remote suburbs far from the workplaces of the group purchasers and other facilities, and come with restrictions on how buyers can trade these properties, according to a report by the Chinese language edition of VOA in July. The report quoted a local from Henan Province who said that none of his friends who are government employees have actually purchased any of the properties designated for collective buying. An Effort to Boost Government Income: Analyst Chinese financial news portal Yicai looked at housing prices for 70 large- and medium-sized cities in June and it found that 34 cities had lower property values than they did in 2020 on a year-on-year basis; 27 cities had prices lower than in 2019, and six cities had prices lower than in 2017. A housing complex by Chinese property developer Evergrande in Beijing, China, on Oct. 21, 2021. (Noel Celis/AFP via Getty Images) U.S.-based current affairs commentator Wang He told the Chinese language edition of The Epoch Times in a recent interview that both the Chinese regime and property developers have been endeavoring to halt the decline of the property sector, which could risk to the "collapse of local government's finances." "About one third of the local government's fiscal revenue comes from the sale of land," Wang said. "With housing prices falling, real estate developers and the Chinese government are trying their best to save the housing market. The CCP has maintained its interest rate cuts against the backdrop of interest rate hikes in Europe and the United States, which is another way to save its housing market and boost government income." In China, the government owns the rights to all land in the cities. Property developers purchase land-use rights from the government for up to 70 years. Land sales are thus a major source of income for the government, accounting for about 8 percent of China's annual GDP growth. If this data includes China's related industries, they make up 20 to 30 percent of China's GDP, according to Wang. Xia Song contributed to the article. Foll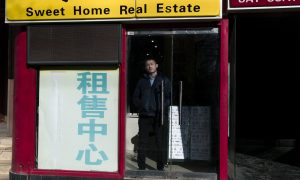 Since June, at least nine Chinese cities have been reportedly encouraging residents, including government employees, to "group buy" designated properties in an effort to boost local property sales.
Group buying, also known as collective buying, offers products and services at significantly reduced prices on the condition that a minimum number of buyers make the purchase. This is currently trendy in China, especially among young netizens.
These collective buying measures are among the government's recent desperate actions in Chinese cities to boost property sales, with some developers in Henan Province reportedly offering to take wheat and garlic as down payment in an effort to attract potential buyers.
The nine cities reported by Shanghai-based news portal The Paper in mid-July include Changchun of Jinlin Province; Shenyang of Liaoning Province; Huanggang of Hubei Province; Bazhong of Sichuan Province; Pu'er of Yunan Province; Tongling of Anhui Province; Tonglu of Zhejiang Province; Taiyuan of Shanxi Province; and Zhongshan of Guangdong Province.
They are second-, third-, or fourth-tier cities. Traditionally, first-tier cities refer to China's megacities of Beijing, Shanghai, Guangzhou, and Shenzhen. But in 2022, the list of first-tier cities saw an additional 15 regional economical hubs across the country added.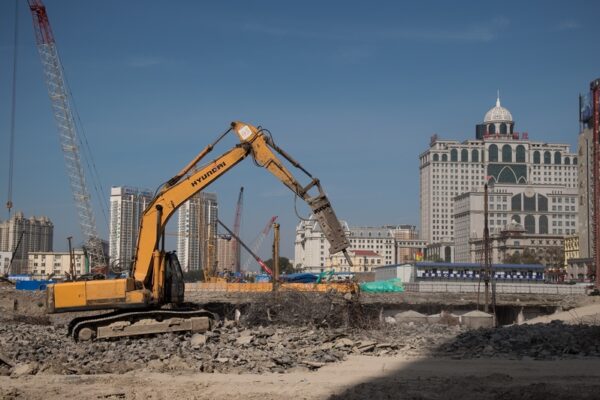 According to The Paper, the local government of Changchun "supports government entities, state-owned companies and institutions, colleges and universities, scientific research institutions, and social groups to contact property developers and organize commercial property purchases in bulk."
Employees of these institutions are regarded as people with higher income compared to other social groups in China.
Zhongshan City of Guangdong Province, home to tens of thousands of expatriates living across the world, offered promotional prices to employees of the Dongqu Neighborhood Committee who purchased commercial housing in the district from June 1 to June 30, with a maximum of 500 participants allowed in the promotion, reported The Paper.
Dongqu Neighborhood is the wealthiest district of the city and seats the municipal office compounds of the Chinese Communist Party (CCP) and the city government's office.
Other cities have offered similar promotional policies to help push the sale of their local properties, targeting those with a higher income, such as government staffers and employees of state-owned enterprises. For example, Tonglu City of Zhejiang offered a 3 percent discount to groups of 10 people and a 5 percent discount to groups of 20 to collectively buy property.
These properties are mostly in remote suburbs far from the workplaces of the group purchasers and other facilities, and come with restrictions on how buyers can trade these properties, according to a report by the Chinese language edition of VOA in July. The report quoted a local from Henan Province who said that none of his friends who are government employees have actually purchased any of the properties designated for collective buying.
An Effort to Boost Government Income: Analyst
Chinese financial news portal Yicai looked at housing prices for 70 large- and medium-sized cities in June and it found that 34 cities had lower property values than they did in 2020 on a year-on-year basis; 27 cities had prices lower than in 2019, and six cities had prices lower than in 2017.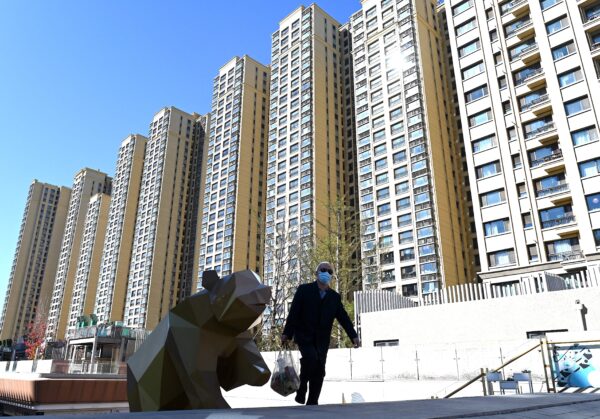 U.S.-based current affairs commentator Wang He told the Chinese language edition of The Epoch Times in a recent interview that both the Chinese regime and property developers have been endeavoring to halt the decline of the property sector, which could risk to the "collapse of local government's finances."
"About one third of the local government's fiscal revenue comes from the sale of land," Wang said. "With housing prices falling, real estate developers and the Chinese government are trying their best to save the housing market. The CCP has maintained its interest rate cuts against the backdrop of interest rate hikes in Europe and the United States, which is another way to save its housing market and boost government income."
In China, the government owns the rights to all land in the cities. Property developers purchase land-use rights from the government for up to 70 years. Land sales are thus a major source of income for the government, accounting for about 8 percent of China's annual GDP growth.
If this data includes China's related industries, they make up 20 to 30 percent of China's GDP, according to Wang.
Xia Song contributed to the article.