China's 'Secret Financial Empire' Collapses in Leadup to the Vote for Next Communist Party Leader
Tomorrow Holdings, a financial empire that serves Chinese Communist Party's top families, is broken upTomorrow Holdings, the most secretive conglomerate in China's capital markets, is facing dismantlement by the country's top financial regulator. On Aug. 3, the Inner Mongolia Supervisory Bureau, under China Banking and Insurance Regulatory Commission (CBIRC), announced a raft of penalties against the conglomerate. New Times Trust, one of the financial institutions of Tomorrow Holdings, was fined 7 million yuan (about $1.03 million) for allegedly inadequate performance of duties by its board of directors. The company's three main chiefs, including the former chairman of the board, former chairman of the supervisory board, and the former president were all banned from a banking career for life, according to Chinese financial news Caixin on Aug. 4. Five other financial institutions in Tomorrow Holdings were penalized—Tianan Life Insurance and Huaxia Life Insurance, which are undergoing a change in management; Xinhua Trust and Yi'an Financial Insurance, which are subject to bankruptcy reorganization; and Tianan Financial Insurance, which is separating its equity and insurance assets, with the insurance asset package being put up for sale. A few days earlier, Tomorrow Holdings' three financial institutions were purged. More than half of the shares of Guosheng Futures and Guosheng Securities changed holders; New Times Securities changed its name and executives, and its private entity was also incorporated into a subsidiary of a state-owned enterprise. Mysterious Financial Empire Tomorrow Holdings was founded by Xiao Jianhua in September 1999. It was long seen as the most mysterious financial empire in China for its nationwide financial force and close ties to several top families of the communist regime. By the end of June 2017, it had assets of 3 trillion yuan (about $443 billion) and 44 financial institutions covering all financial licenses such as banks and companies of insurance, securities, trusts, funds, futures, and leasing, according to Chinese financial magazine New Fortune, Deutsche Welle on July 4. Besides that, there are about 4,000 shell companies under the financial group. Those companies and institutions are scattered in provinces and cities across the mainland, as well as in Hong Kong and Taiwan. Xiao Jianhua, the founder of Tomorrow Holdings. (The Epoch Times) Serving Red Families Xiao Jianhua, 50, whose pro-Beijing stance can be traced back to 1989 when he was president of the student union at Peking University, chose to side with the authorities and did not join the rest of the students in the democracy movement, which was bloodily suppressed and ended in the Tiananmen Square Massacre on June 4 of that year. In the 1990s under China's reform and opening up policy, Xiao started from scratch in his wife Zhou Hongwen's hometown in Inner Mongolia and quickly made a fortune through collusion with Chinese Communist Party (CCP) princelings and powerful families. According to China Venture on April 14, 2014, Xiao designed a complex web-like shareholding structure for his entire financial empire—Tomorrow Holdings—that lists companies, sets up subsidiaries, shell companies set up joint ventures, and then they trade with each other, or extract and transfer funds from the listed companies. In this way, the core of this vast network remains virtually unknown to outsiders. This structure was highly secure, even if the core company met with an accident, the normal operation of the whole group would not be affected, said Xiao at an internal meeting. Xiao also said that Tomorrow Holdings adopts a strategy of "concealment and decentralization" that could enable the core members and major social relationships to be hidden as much as possible and kept strictly confidential to the outside world, as well as among internal departments. This web-like structure proved to be extremely difficult for Chinese leader Xi Jinping's administration to dismantle. For its specialized operation mode, Xiao actually served as a "white glove" that is, a money launderer, for CCP cadres' families. According to Radio France Internationale on May 1, 2017, 40 to 80 percent of the members of the Central Politburo, the highest level of leadership in the CCP, have business dealings with Xiao. "Everyone has a price, and every princeling in Beijing has a price," he reportedly said. Luneng Case and Stock Market Turbulence Tomorrow Holdings had kept a very low profile till the emergence of the Luneng case. The Luneng Group was originally a state-owned enterprise in Shandong Province spanning a wide range of industries, ranking first in the province with assets of 73.8 billion yuan (about $10.9 billion) at the end of 2005. However, in 2006, Luneng Group's shareholders changed during a restructuring process with an acquisition price of 3.73 billion yuan (about $710 million), only one-twentieth of Luneng Group's assets, and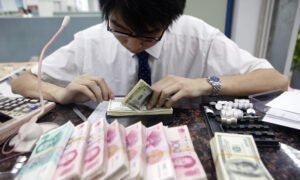 Tomorrow Holdings, a financial empire that serves Chinese Communist Party's top families, is broken up
Tomorrow Holdings, the most secretive conglomerate in China's capital markets, is facing dismantlement by the country's top financial regulator.
On Aug. 3, the Inner Mongolia Supervisory Bureau, under China Banking and Insurance Regulatory Commission (CBIRC), announced a raft of penalties against the conglomerate.
New Times Trust, one of the financial institutions of Tomorrow Holdings, was fined 7 million yuan (about $1.03 million) for allegedly inadequate performance of duties by its board of directors.
The company's three main chiefs, including the former chairman of the board, former chairman of the supervisory board, and the former president were all banned from a banking career for life, according to Chinese financial news Caixin on Aug. 4.
Five other financial institutions in Tomorrow Holdings were penalized—Tianan Life Insurance and Huaxia Life Insurance, which are undergoing a change in management; Xinhua Trust and Yi'an Financial Insurance, which are subject to bankruptcy reorganization; and Tianan Financial Insurance, which is separating its equity and insurance assets, with the insurance asset package being put up for sale.
A few days earlier, Tomorrow Holdings' three financial institutions were purged. More than half of the shares of Guosheng Futures and Guosheng Securities changed holders; New Times Securities changed its name and executives, and its private entity was also incorporated into a subsidiary of a state-owned enterprise.
Mysterious Financial Empire
Tomorrow Holdings was founded by Xiao Jianhua in September 1999. It was long seen as the most mysterious financial empire in China for its nationwide financial force and close ties to several top families of the communist regime.
By the end of June 2017, it had assets of 3 trillion yuan (about $443 billion) and 44 financial institutions covering all financial licenses such as banks and companies of insurance, securities, trusts, funds, futures, and leasing, according to Chinese financial magazine New Fortune, Deutsche Welle on July 4.
Besides that, there are about 4,000 shell companies under the financial group.
Those companies and institutions are scattered in provinces and cities across the mainland, as well as in Hong Kong and Taiwan.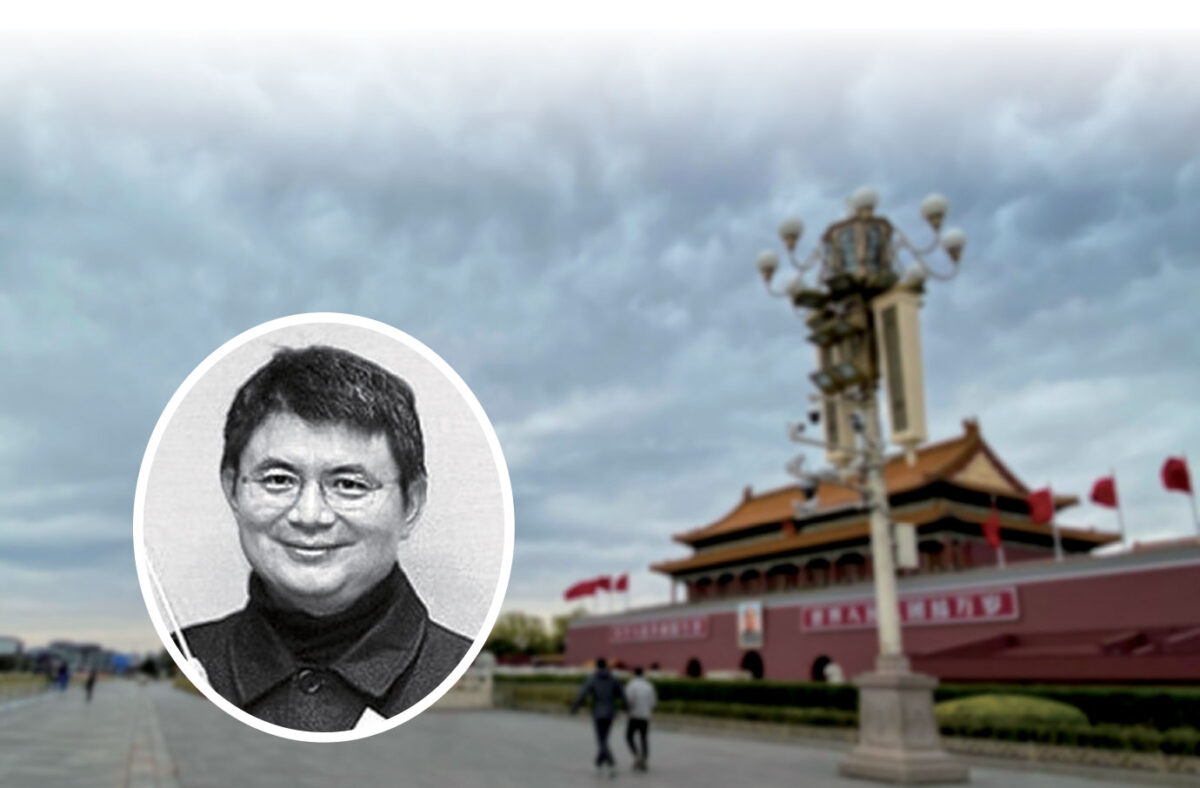 Serving Red Families
Xiao Jianhua, 50, whose pro-Beijing stance can be traced back to 1989 when he was president of the student union at Peking University, chose to side with the authorities and did not join the rest of the students in the democracy movement, which was bloodily suppressed and ended in the Tiananmen Square Massacre on June 4 of that year.
In the 1990s under China's reform and opening up policy, Xiao started from scratch in his wife Zhou Hongwen's hometown in Inner Mongolia and quickly made a fortune through collusion with Chinese Communist Party (CCP) princelings and powerful families.
According to China Venture on April 14, 2014, Xiao designed a complex web-like shareholding structure for his entire financial empire—Tomorrow Holdings—that lists companies, sets up subsidiaries, shell companies set up joint ventures, and then they trade with each other, or extract and transfer funds from the listed companies. In this way, the core of this vast network remains virtually unknown to outsiders.
This structure was highly secure, even if the core company met with an accident, the normal operation of the whole group would not be affected, said Xiao at an internal meeting.
Xiao also said that Tomorrow Holdings adopts a strategy of "concealment and decentralization" that could enable the core members and major social relationships to be hidden as much as possible and kept strictly confidential to the outside world, as well as among internal departments.
This web-like structure proved to be extremely difficult for Chinese leader Xi Jinping's administration to dismantle.
For its specialized operation mode, Xiao actually served as a "white glove" that is, a money launderer, for CCP cadres' families.
According to Radio France Internationale on May 1, 2017, 40 to 80 percent of the members of the Central Politburo, the highest level of leadership in the CCP, have business dealings with Xiao. "Everyone has a price, and every princeling in Beijing has a price," he reportedly said.
Luneng Case and Stock Market Turbulence
Tomorrow Holdings had kept a very low profile till the emergence of the Luneng case.
The Luneng Group was originally a state-owned enterprise in Shandong Province spanning a wide range of industries, ranking first in the province with assets of 73.8 billion yuan (about $10.9 billion) at the end of 2005.
However, in 2006, Luneng Group's shareholders changed during a restructuring process with an acquisition price of 3.73 billion yuan (about $710 million), only one-twentieth of Luneng Group's assets, and the recipient of more than 70 billion yuan (about $13.3 billion) of state-owned assets is not known.
The new buyers were two unknown companies, behind which there are layers and layers of equity transfers and trading networks that are simply incomprehensible to the average person.
On Jan. 8, 2007, an article in Chinese financial media Caixin revealed that the manipulator of the acquisition was Tomorrow Holdings. However, the article didn't say who the actual beneficiary was.
Taiwan-based Liberty Times Net pointed out in a Jan. 17, 2007 article that officials from former CCP leader Jiang Zemin's faction were involved in Luneng Group's acquisition through Tomorrow Holdings.
Up to February 2008, Shandong Electric Power Group Corporation, a wholly-owned subsidiary of the State Grid Corporation, and other two state entities spent 8.3 billion yuan (about $1.6 billion) to control 95.47 percent of the equity of Luneng Group, taking back state dominance, as reported by Reuters on Feb. 23, 2008.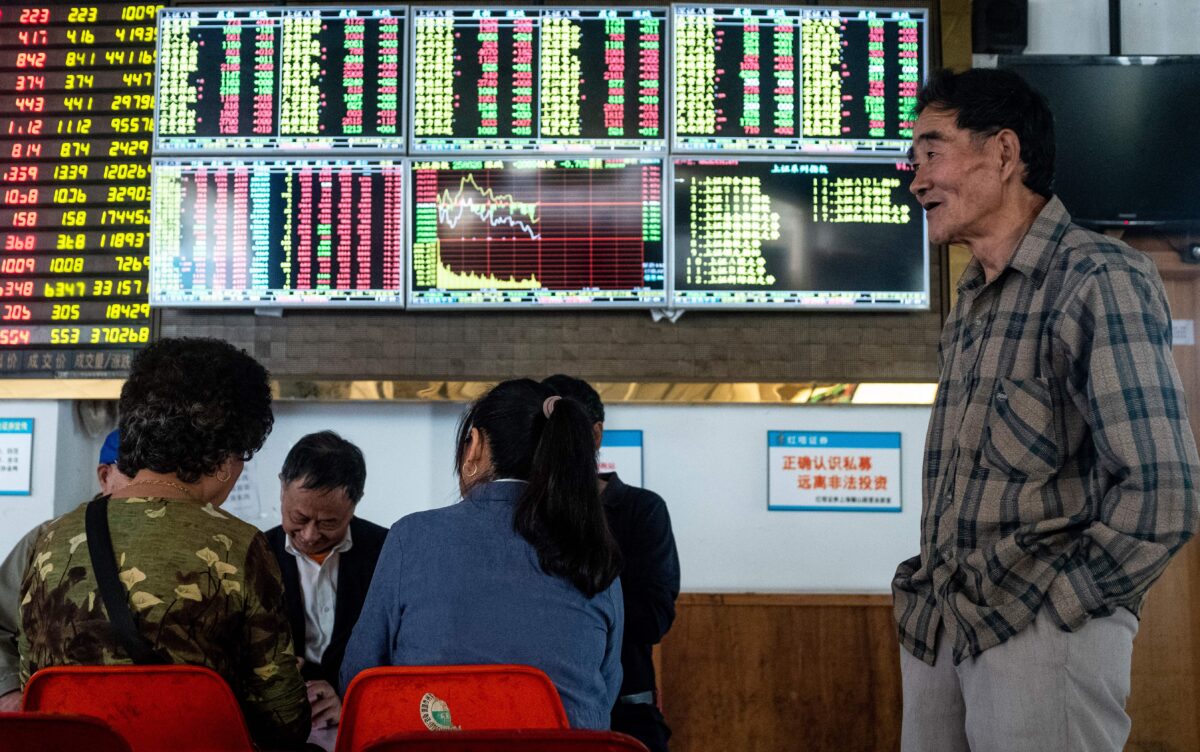 The Luneng case brought Tomorrow Holdings into the spotlight for the first time, but the trigger that made Xi determined to act against Xiao came in 2015 when the stock market unexpectedly crashed due to Xiao's involvement.
From mid-June 2015, China's two largest stock markets, Shanghai and Shenzhen, plummeted despite official media trying to stabilize investor confidence, the central bank cutting interest rates, and multiple national security companies investing billions to rescue the markets.
That year, the Shanghai Composite Index dropped by 45 percent in two and a half months, from 5,178 points on June 12 to 2,851 points on Aug. 26. The Shenzhen Stock Exchange Index fell to 9,260 points on Sep. 15, nearly half of its 18,212 points on June 15.
In early February 2016, this turmoil in the Chinese stock market ended with a huge loss of assets for a large number of middle-class Chinese.
Beijing defined the stock market crash as a "financial crime." Outsiders believe that it was in fact a "financial coup" staged by Xi's political rivals.
It was then that Xi began to realize that China's financial power was not in his hands.
Tomorrow Holdings was allegedly one of the financial giants involved in this stock market turbulence. On the eve of the Chinese New Year in 2017, Xiao was taken from the Four Seasons Hotel in Hong Kong by Chinese security agents and escorted back to mainland China.
Sentenced in Secret Trial
On July 4 this year, the trial of Xiao was held in secret in Shanghai. Canadian consular officials were denied access to the proceedings, despite Xiao's Canadian citizenship, according to BBC on July 5.
During the five and a half years that the billionaire was covertly imprisoned, the financial institutions of Tomorrow Holdings were dismantled one by one.
In addition to the nine major institutions mentioned above,Tomorrow Holdings' Shenzhou-based Rongtong Fund announced a major management reshuffle at the end of May this year; and its Inner Mongolia-based Baoshang Bank was ruled bankrupt last year.
Australian jurist, novelist, and Chinese dissident Yuan Hongbing was Xiao's teacher at Peking University. He previously told the Chinese language edition of The Epoch Times on July 5 that Xiao was the mutual "white glove" and economic manipulator of the major powerful families in the CCP.
Through Xiao, Xi could get evidence of corruption linked to the top echelons of the Party.
"By trying the case before the transfer of power at the upcoming leadership vote, Xi is warning Party higher-ups, either old or new, not to stand in his way of reelection," Yuan said.