China's Response to Pelosi's Taiwan Visit Is Just 'Empty Threats': Former State Department Official
A proposed trip to Taiwan by House Speaker Nancy Pelosi spurred something of a diplomatic event this week, as administration officials and experts publicly disagreed on the utility of the trip amid increased threats from communist China.The White House subsequently clarified that Pelosi was receiving standard military input on the security situation in relation to Taiwan. "It's routine for us when she travels overseas to provide her facts and analysis, context, geopolitical realities that she's going to be facing wherever she goes," said John Kirby, an official at the White House's National Security Council. "And there's always issues of security surrounded by her travel, too, that sometimes the Department of Defense participates in, depending on where she goes and how long she's going to stay and what the threats and challenges are." Chinese communist leadership has threatened "forceful measures" against the United States and Taiwan if Pelosi's trip went forward. Following those remarks, President Joe Biden publicly said that such a trip was "not a good idea," and suggested that the military was against it. Biden's statements raised eyebrows from legislators and experts alike, who believed that they overstepped the bounds of both the president and the military in attempting to control the personal travel of a sitting member of Congress. For her part, Pelosi expressed some confusion over Biden's remarks and said that the military may have been concerned that Chinese forces would shoot her plane down should it try to land in Taiwan. Since then, Chairman of the Joint Chiefs of Staff Gen. Mark Milley has sworn that Pelosi would receive a military escort should she visit the island, raising concerns that China could launch a military strike near Taiwan. Such a public falling out over the possibility of Pelosi's trip may be a far greater security concern than actually visiting Taiwan, however. "People tend to go to extremes when they think about military action," Gen. David Stilwell, former Assistant Secretary of State for East Asian and Pacific Affairs told NTD, an affiliate of The Epoch Times. "And if you look at the history of [Chinese] military responses, and especially in the Taiwan situation, they've been muted." "[Meanwhile] We are talking ourselves out of things, and we're doing it very publicly. Our internal debates need to stay internal." Former U.S. Assistant Secretary of State David Stilwell, in Washington on June 21, 2022 (Matthew Pearson/CPI Studios) As to the Chinese regime's various threats against Taiwan, the United States, and Pelosi herself, Stilwell said that it was mostly hot air. Further, he said, such empty threats were increasingly diminishing Beijing's standing on the world stage. "They [China] still play the role of second-tier middle power," Stilwell said. "They're still in that mentality of being a not a major power. You look at how they make promises or how they violate agreements. This is stuff that a mid-level power can do without real consequence." "But as a great power, empty threats, when demonstrated to be empty with no intent to prove them, makes it more difficult for them to actually create the desired deterrent effect with future threats." Stilwell said that, if anything, Beijing's increasingly bellicose rhetoric, which has included outright threats of war, would ultimately undermine China's communist government, as other nations would no longer take them seriously. As for Chinese leader Xi Jinping's allegations, made during a July 28 call with Biden, that the United States was somehow "playing with fire," Stilwell said that the U.S. maintained its commitments and thus had nothing to fear from China. "These are just idle, empty, hollow threats, [meant] to get us to back down for free," Stilwell said. "We know for a fact that what we're doing is not in any way violating our commitments, because we do abide by our commitments." The CCP maintains that Taiwan is a breakaway province of China. Xi has vowed to unite the island with the mainland, and has not ruled out the use of force to do so. For its part, Taiwan has been self-governed since 1949, has never been under CCP control, and boasts a thriving democracy and market economy. The United States does not have formal diplomatic relations with Taiwan but is bound by the Taiwan Relations Act to provide it with the arms necessary for its self-defense. Washington also maintains a doctrine of "strategic ambiguity" in which it will neither confirm nor deny whether it would defend Taiwan in the event of a Chinese invasion. In all, White House official Kirby reiterated that most of the military support that Pelosi is receiving is well in line with what would always be expected of such a situation, even if this particular situation played out far more publicly than normal. "Any time a member of Congress travels, we do share with them the geopolitical information that's happening in the country, in the region; the n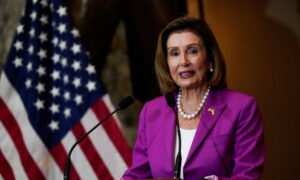 A proposed trip to Taiwan by House Speaker Nancy Pelosi spurred something of a diplomatic event this week, as administration officials and experts publicly disagreed on the utility of the trip amid increased threats from communist China.
The White House subsequently clarified that Pelosi was receiving standard military input on the security situation in relation to Taiwan.
"It's routine for us when she travels overseas to provide her facts and analysis, context, geopolitical realities that she's going to be facing wherever she goes," said John Kirby, an official at the White House's National Security Council.
"And there's always issues of security surrounded by her travel, too, that sometimes the Department of Defense participates in, depending on where she goes and how long she's going to stay and what the threats and challenges are."
Chinese communist leadership has threatened "forceful measures" against the United States and Taiwan if Pelosi's trip went forward. Following those remarks, President Joe Biden publicly said that such a trip was "not a good idea," and suggested that the military was against it.
Biden's statements raised eyebrows from legislators and experts alike, who believed that they overstepped the bounds of both the president and the military in attempting to control the personal travel of a sitting member of Congress.
For her part, Pelosi expressed some confusion over Biden's remarks and said that the military may have been concerned that Chinese forces would shoot her plane down should it try to land in Taiwan. Since then, Chairman of the Joint Chiefs of Staff Gen. Mark Milley has sworn that Pelosi would receive a military escort should she visit the island, raising concerns that China could launch a military strike near Taiwan.
Such a public falling out over the possibility of Pelosi's trip may be a far greater security concern than actually visiting Taiwan, however.
"People tend to go to extremes when they think about military action," Gen. David Stilwell, former Assistant Secretary of State for East Asian and Pacific Affairs told NTD, an affiliate of The Epoch Times. "And if you look at the history of [Chinese] military responses, and especially in the Taiwan situation, they've been muted."
"[Meanwhile] We are talking ourselves out of things, and we're doing it very publicly. Our internal debates need to stay internal."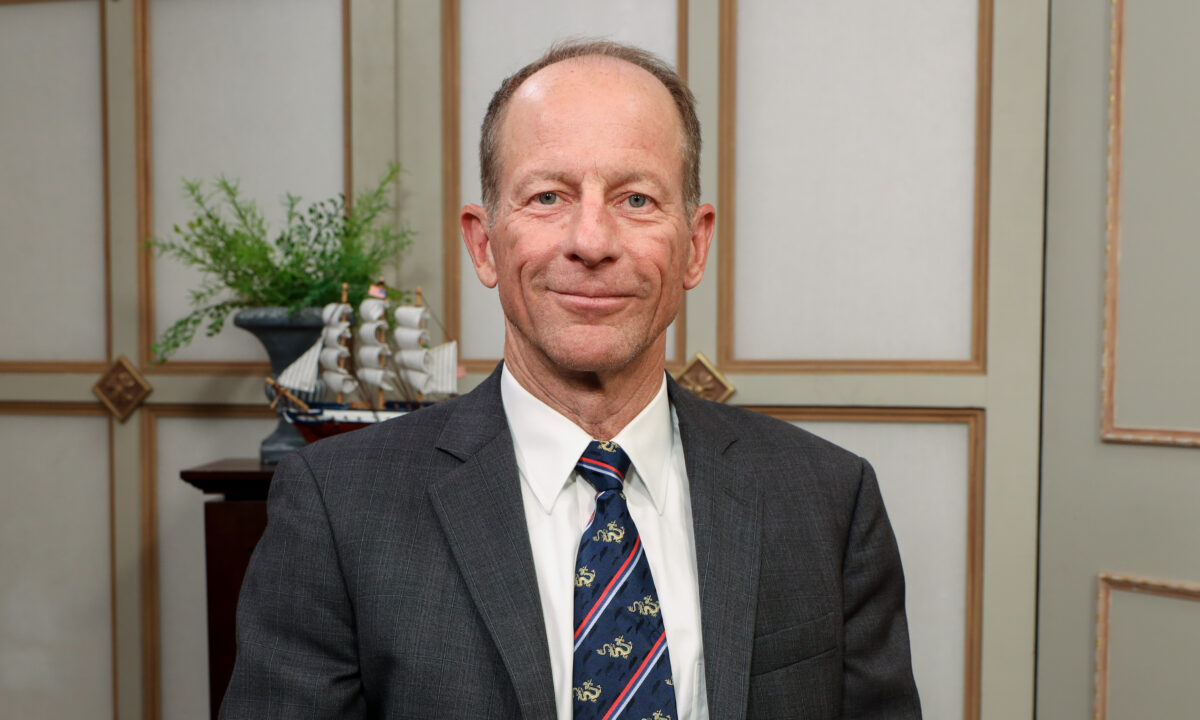 As to the Chinese regime's various threats against Taiwan, the United States, and Pelosi herself, Stilwell said that it was mostly hot air. Further, he said, such empty threats were increasingly diminishing Beijing's standing on the world stage.
"They [China] still play the role of second-tier middle power," Stilwell said. "They're still in that mentality of being a not a major power. You look at how they make promises or how they violate agreements. This is stuff that a mid-level power can do without real consequence."
"But as a great power, empty threats, when demonstrated to be empty with no intent to prove them, makes it more difficult for them to actually create the desired deterrent effect with future threats."
Stilwell said that, if anything, Beijing's increasingly bellicose rhetoric, which has included outright threats of war, would ultimately undermine China's communist government, as other nations would no longer take them seriously.
As for Chinese leader Xi Jinping's allegations, made during a July 28 call with Biden, that the United States was somehow "playing with fire," Stilwell said that the U.S. maintained its commitments and thus had nothing to fear from China.
"These are just idle, empty, hollow threats, [meant] to get us to back down for free," Stilwell said.
"We know for a fact that what we're doing is not in any way violating our commitments, because we do abide by our commitments."
The CCP maintains that Taiwan is a breakaway province of China. Xi has vowed to unite the island with the mainland, and has not ruled out the use of force to do so. For its part, Taiwan has been self-governed since 1949, has never been under CCP control, and boasts a thriving democracy and market economy.
The United States does not have formal diplomatic relations with Taiwan but is bound by the Taiwan Relations Act to provide it with the arms necessary for its self-defense. Washington also maintains a doctrine of "strategic ambiguity" in which it will neither confirm nor deny whether it would defend Taiwan in the event of a Chinese invasion.
In all, White House official Kirby reiterated that most of the military support that Pelosi is receiving is well in line with what would always be expected of such a situation, even if this particular situation played out far more publicly than normal.
"Any time a member of Congress travels, we do share with them the geopolitical information that's happening in the country, in the region; the national security situation," Kirby said. "And it doesn't matter if it's Taiwan or any other place around the world, we share that information, and so we make very clear of what is happening currently, in that moment."