China's Killing of Prisoners of Conscience for Their Organs a 'Tool of Genocide': Rep. Smith
The Chinese communist regime's mass killing of prisoners of conscience for their organs is a "tool of genocide," according to Rep. Chris Smith (R-N.J.).Beijing's forced organ harvesting involves "the execution of people declared enemies of the state, as if on order to provide certain organs to meet transplant needs," he said. "This is also an apparent form of punishment, and indeed a tool of genocide meant to cull minority populations deemed 'undesirable' by the state." Smith made the remarks at a May 12 hearing of the House's Tom Lantos Human Rights Commission to explore evidence of China's organ harvesting. The Republican from New Jersey is a co-chair of the commission. U.S. Rep. Chris Smith of New Jersey. (The Epoch Times) A 2019 independent panel found "beyond a reasonable doubt" that the Chinese regime has for years been forcibly harvesting the organs from detained prisoners of conscience on a significant scale, with no signs showing that the practice had stopped. The primary victims are detained Falun Gong practitioners, the tribunal found. It also found that the practice amounted to "crimes against humanity." Falun Gong is a spiritual practice consisting of meditative exercises and moral teaching centered on the tenets of truthfulness, compassion, and tolerance. After it became widely popular in China in the 1990s, the communist regime, perceiving that popularity to be a threat, began a nationwide persecution targeting the practice and its adherents. Millions of practitioners have since been held in detention centers, jails, and labor camps across the country, effectively turning them into a living organ bank for the Chinese regime. Smith also urged Congress to approve his legislation seeking to punish those involved in China's forced organ harvesting trade. He said the proposal, the Stop Forced Organ Harvesting Act (H.R. 1592), would impose sanctions against known perpetrators such as Chinese officials, prohibit surgery devices proved to be used for forced organ harvesting from being exported from China, and require the State Department to report on these measures. Chilling Details At the hearing, Ethan Gutmann, China studies research fellow at the Victims of Communism Memorial Foundation and author of "The Slaughter," recounted his interviews with victims who were jailed in concentration camps in China. The people shared strange and chilling details that he said were signs that they were a living pool of involuntary organ donors. "Following a camp-wide health check, including comprehensive blood tests, certain individuals are cross-matched for organ harvesting," Gutmann said, recounting how Sayragul, a teacher in a camp, told him she had printouts for the blood tests on which "a pink checkmark" was manually added to certain names. "Other witnesses recalled that certain individuals were forced to wear colored bracelets or vests, sometimes pink, sometimes orange," he said. "Either way, approximately a week after the test, the color-coded individuals vanished in the middle of the night." Gutmann noted that "witness testimony from approximately 20 camps is strikingly consistent—between 2.5 percent to 5 percent annual disappearances from the entire camp." These disappearances, he said, are predominantly of people in the 28-year-old age group, which is "deemed the ideal age for organ ripeness by the Chinese medical establishment." Dr. Enver Tohti during an interview with New Tang Dynasty Television, a sister media outlet of The Epoch Times. (Chen Baizhou/The Epoch Times) Adding to the testimony was a regretful recount by Dr. Enver Tohti, a former oncology surgeon who the Chinese regime ordered to carry out the first known case of live organ harvesting, in 1994. Tohti was made to extract the organs of a prisoner who had purportedly just been executed, only to discover on the operating table that the man was still alive. "The whole operation took around 30 to 40 minutes. Chief surgeons happily put those organs into a weird looking box, and said, 'OK, now you take your team back to hospital; remember nothing happened today,'" Tohti testified. The hearing came weeks after researchers published a paper in the American Journal of Transplantation that reviewed more than 2,800 Chinese-language articles from between 1980 and 2015, and concluded that Chinese transplant surgeons forcibly removed organs from people without performing tests required to determine brain death. "In plain language, the papers appear to show that the donors, who were prisoners, were alive at the time of surgery, and were killed by the transplant surgeons in the process of heart extraction," Matthew Robertson, co-author of the transplant paper and a doctoral candidate at the Australian National University, testified at the hearing. Doctors prepare for a kidney transplant in a file photo. (Pierre-Philippe Marcou/AFP/Getty Images) More Action Others at the hearing called for more action from the international community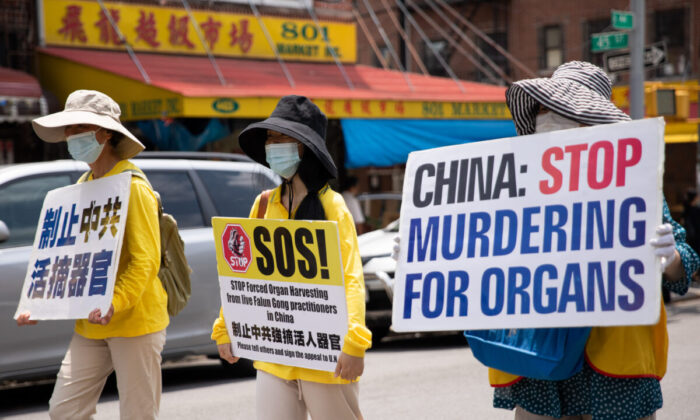 The Chinese communist regime's mass killing of prisoners of conscience for their organs is a "tool of genocide," according to Rep. Chris Smith (R-N.J.).
Beijing's forced organ harvesting involves "the execution of people declared enemies of the state, as if on order to provide certain organs to meet transplant needs," he said. "This is also an apparent form of punishment, and indeed a tool of genocide meant to cull minority populations deemed 'undesirable' by the state."
Smith made the remarks at a May 12 hearing of the House's Tom Lantos Human Rights Commission to explore evidence of China's organ harvesting. The Republican from New Jersey is a co-chair of the commission.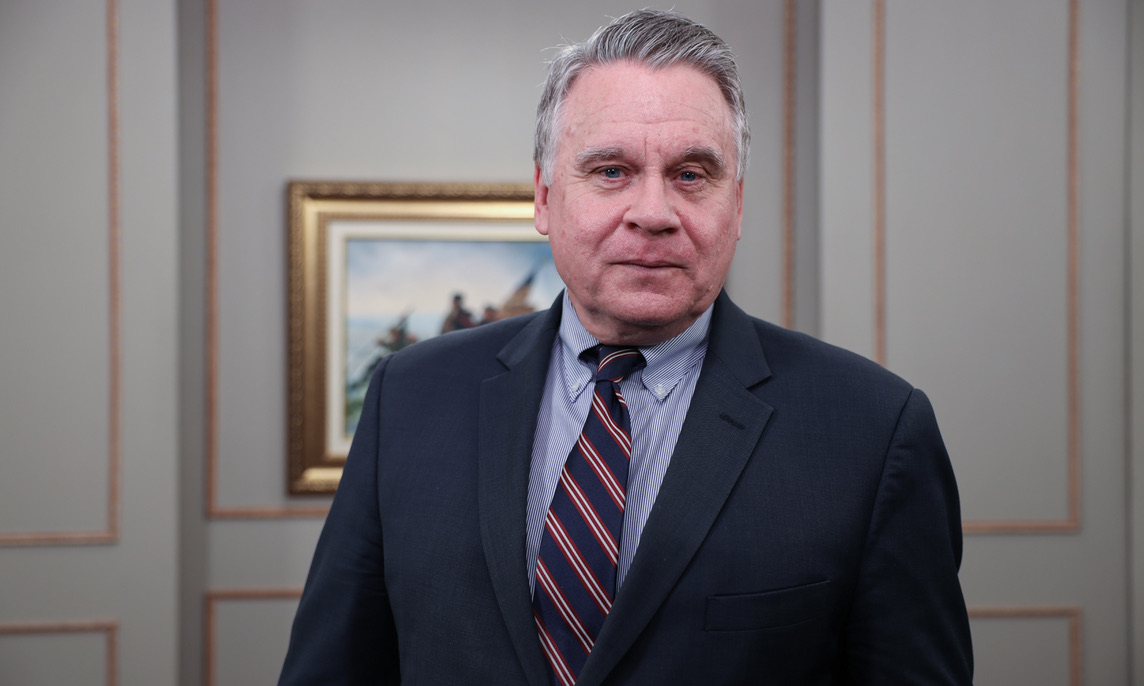 A 2019 independent panel found "beyond a reasonable doubt" that the Chinese regime has for years been forcibly harvesting the organs from detained prisoners of conscience on a significant scale, with no signs showing that the practice had stopped. The primary victims are detained Falun Gong practitioners, the tribunal found. It also found that the practice amounted to "crimes against humanity."
Falun Gong is a spiritual practice consisting of meditative exercises and moral teaching centered on the tenets of truthfulness, compassion, and tolerance. After it became widely popular in China in the 1990s, the communist regime, perceiving that popularity to be a threat, began a nationwide persecution targeting the practice and its adherents. Millions of practitioners have since been held in detention centers, jails, and labor camps across the country, effectively turning them into a living organ bank for the Chinese regime.
Smith also urged Congress to approve his legislation seeking to punish those involved in China's forced organ harvesting trade.
He said the proposal, the Stop Forced Organ Harvesting Act (H.R. 1592), would impose sanctions against known perpetrators such as Chinese officials, prohibit surgery devices proved to be used for forced organ harvesting from being exported from China, and require the State Department to report on these measures.
Chilling Details
At the hearing, Ethan Gutmann, China studies research fellow at the Victims of Communism Memorial Foundation and author of "The Slaughter," recounted his interviews with victims who were jailed in concentration camps in China. The people shared strange and chilling details that he said were signs that they were a living pool of involuntary organ donors.
"Following a camp-wide health check, including comprehensive blood tests, certain individuals are cross-matched for organ harvesting," Gutmann said, recounting how Sayragul, a teacher in a camp, told him she had printouts for the blood tests on which "a pink checkmark" was manually added to certain names.
"Other witnesses recalled that certain individuals were forced to wear colored bracelets or vests, sometimes pink, sometimes orange," he said. "Either way, approximately a week after the test, the color-coded individuals vanished in the middle of the night."
Gutmann noted that "witness testimony from approximately 20 camps is strikingly consistent—between 2.5 percent to 5 percent annual disappearances from the entire camp."
These disappearances, he said, are predominantly of people in the 28-year-old age group, which is "deemed the ideal age for organ ripeness by the Chinese medical establishment."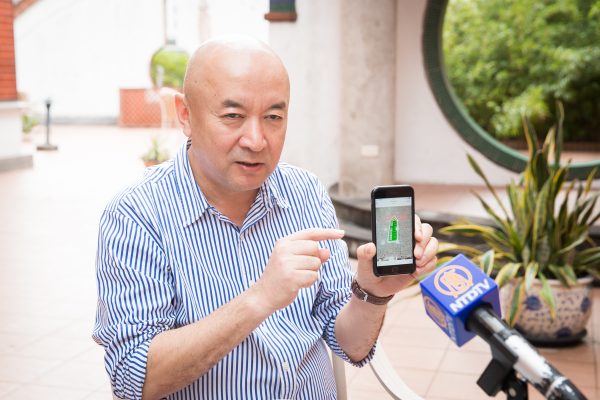 Adding to the testimony was a regretful recount by Dr. Enver Tohti, a former oncology surgeon who the Chinese regime ordered to carry out the first known case of live organ harvesting, in 1994. Tohti was made to extract the organs of a prisoner who had purportedly just been executed, only to discover on the operating table that the man was still alive.
"The whole operation took around 30 to 40 minutes. Chief surgeons happily put those organs into a weird looking box, and said, 'OK, now you take your team back to hospital; remember nothing happened today,'" Tohti testified.
The hearing came weeks after researchers published a paper in the American Journal of Transplantation that reviewed more than 2,800 Chinese-language articles from between 1980 and 2015, and concluded that Chinese transplant surgeons forcibly removed organs from people without performing tests required to determine brain death.
"In plain language, the papers appear to show that the donors, who were prisoners, were alive at the time of surgery, and were killed by the transplant surgeons in the process of heart extraction," Matthew Robertson, co-author of the transplant paper and a doctoral candidate at the Australian National University, testified at the hearing.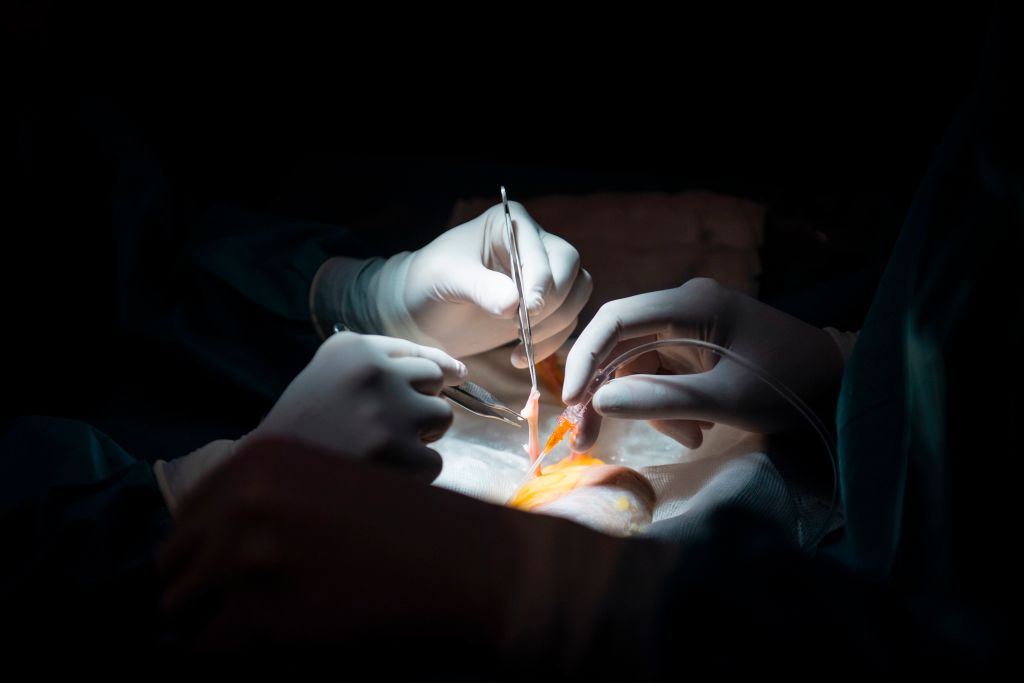 More Action
Others at the hearing called for more action from the international community and medical entities.
"The topic for today's hearing, organ harvesting, has far too long been swept under the rug by the international community," said Rep. Gus Bilirakis (R-Fla.), who is a co-sponsor of the Stop Forced Organ Harvesting Act.
"The United States and our allies must send a strong and unwavering message in defense of basic human rights and protections for all people."
Last week, the European Union approved a resolution voicing "serious concerns" about the Chinese regime's "crime against humanity."
"Respect for human rights is not an option, but a requirement in all areas, including in the challenging medical and ethical area of organ donation and transplantation," said the EU's top foreign policy official, Josep Borrell.
The medical community, meanwhile, has been largely silent on this issue because of significant professional and financial opportunities in China, Gutmann said.
"This catastrophe was created by Beijing. Yet, for the last 10 years, it has been continuously enabled by a handful of Western doctors who thought they could ride the Chinese dragon and come back home as if everything was normal," he said.
Robert A. Destro, former assistant secretary for democracy, human rights, and labor during the Trump administration, urged the United States to take concrete action.
Congress must use its "power of the purse to demand accountability from the bureaucracy and the business community."
From NTD News