China's Ban on US Chipmaker Micron a Ploy to Divide the US-South Korea Alliance: Experts
Just after the G-7 summit in Hiroshima, Japan, the Chinese regime announced that it is banning products from U.S. memory chip maker Micron, citing national security risks. The move has put the U.S.-led coalition against Beijing to the test, experts say. Beijing's move to ban Micron was intended to use the market vacated by Micron to divide the United States from its allies, and South Korea was likely to be its main target, according to experts. Chinese authorities on May 21 urged local operators of "critical information structure" to stop purchasing from U.S.-based chipmaker Micron Technology Inc., citing "major" security risks while not providing any details. In response, the White House has condemned the Chinese regime for its ban on purchases of memory chips from Micron, calling it retaliation over a recent Group of Seven (G-7) statement, but said Beijing's sanction wouldn't affect Washington's efforts to improve communication with China. The Chinese regime's ban on purchases of Micron's chips over security concerns is "just baseless," John Kirby, White House National Security Council spokesman, stated at a May 24 press briefing. Micron is the world's third-largest memory chip maker after South Korea's Samsung and SK Hynix. The company's main products are DRAM (Dynamic Random Access Memory) and NAND Flash (Flash Memory), widely used in cell phones, PCs, servers, automobiles, and many essential technologies. Micron Technology's solid-state drive for data center customers at a product launch event in San Francisco on Oct. 24, 2019. (Stephen Nellis/Reuters) G-7 Vows to Reduce China Dependencies The Chinese regime's move came just after the G-7 summit, where the G-7 leaders outlined plans to counter Beijing's "economic coercion" and non-market practices. The G-7 includes the United States, Japan, Germany, the United Kingdom, France, Italy, and Canada. Additionally, the European Union is a non-enumerated member. Despite not being a G-7 member state, South Korean President Yoon Suk Yeol was also invited to the summit, displaying Seoul's tightening ties with the United States, Japan, and other G-7 nations. South Korea's participation in the G-7 was widely seen as its interest in joining efforts to counter Beijing's economic coercion. (L to R) U.S. President Joe Biden, Germany's Chancellor Olaf Scholz, Britain's Prime Minister Rishi Sunak, Japan's Prime Minister Fumio Kishida, European Commission President Ursula von der Leyen, European Council President Charles Michel, France's President Emmanuel Macron, Italy's Prime Minister Giorgia Meloni, and Canada's Prime Minister Justin Trudeau take part in a working lunch session as part of the G-7 Leaders' Summit in Hiroshima, Japan, on May 19, 2023. (Ludovic Marin/AFP via Getty Images) At a press conference on May 22, Chinese Foreign Ministry spokesman Mao Ning called on the United States to withdraw sanctions against the Chinese Communist Party (CCP) and stop interfering in its internal affairs. "The U.S. should roll back sanctions immediately, overcome the obstacles, and create favorable conditions for dialogue," she said, adding that Washington should correct its perception of China and stop interfering in its internal affairs and undermining its sovereignty, security, and development interests. On May 24, Mao further claimed the cybersecurity review on Micron's products sold in China is carried out according to the law, and the latest decision is based on facts. And that it does not target any particular country or region, nor does the regime seek to exclude technologies or products from any specific country. Meanwhile, Mao accused Washington of using national security as a pretext to put more than 1,200 Chinese companies and individuals on various lists and subjected them to restrictions despite the lack of hard evidence of wrongdoing, which constitutes economic coercion. Chinese Foreign Ministry spokesperson Mao Ning gestures during a press conference at the Ministry of Foreign Affairs in Beijing on Oct 13, 2022. (Liu Zheng, File/AP Photo) Expert: Beijing Tests the US-South Korea Alliance According to Fang Wei, a China expert and regular contributor to NTD, The Epoch Times' sister media, the CCP's move to block Micron was intended to use the market vacated by Micron to divide the United States from its allies, and South Korea was likely to be its main target to bring in the divide. He said Beijing's ban on Micron's products is not an economic decision but a political one. "The purpose is first to isolate and attack the United States. The next step is to separate Washington from its allies, such as giving the memory chip market vacated by Micron to Samsung or SK Hynix to draw in South Korea," Fang said on May 23 on his channel Fang Wei Time. The Chinese state-run Global Times, in a March 10 editorial, said the Biden administration launched a trilateral economic and security dialogue with Japan and South Korea in February this year and joi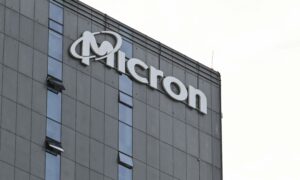 Just after the G-7 summit in Hiroshima, Japan, the Chinese regime announced that it is banning products from U.S. memory chip maker Micron, citing national security risks. The move has put the U.S.-led coalition against Beijing to the test, experts say.
Beijing's move to ban Micron was intended to use the market vacated by Micron to divide the United States from its allies, and South Korea was likely to be its main target, according to experts.
Chinese authorities on May 21 urged local operators of "critical information structure" to stop purchasing from U.S.-based chipmaker Micron Technology Inc., citing "major" security risks while not providing any details.
In response, the White House has condemned the Chinese regime for its ban on purchases of memory chips from Micron, calling it retaliation over a recent Group of Seven (G-7) statement, but said Beijing's sanction wouldn't affect Washington's efforts to improve communication with China.
The Chinese regime's ban on purchases of Micron's chips over security concerns is "just baseless," John Kirby, White House National Security Council spokesman, stated at a May 24 press briefing.
Micron is the world's third-largest memory chip maker after South Korea's Samsung and SK Hynix. The company's main products are DRAM (Dynamic Random Access Memory) and NAND Flash (Flash Memory), widely used in cell phones, PCs, servers, automobiles, and many essential technologies.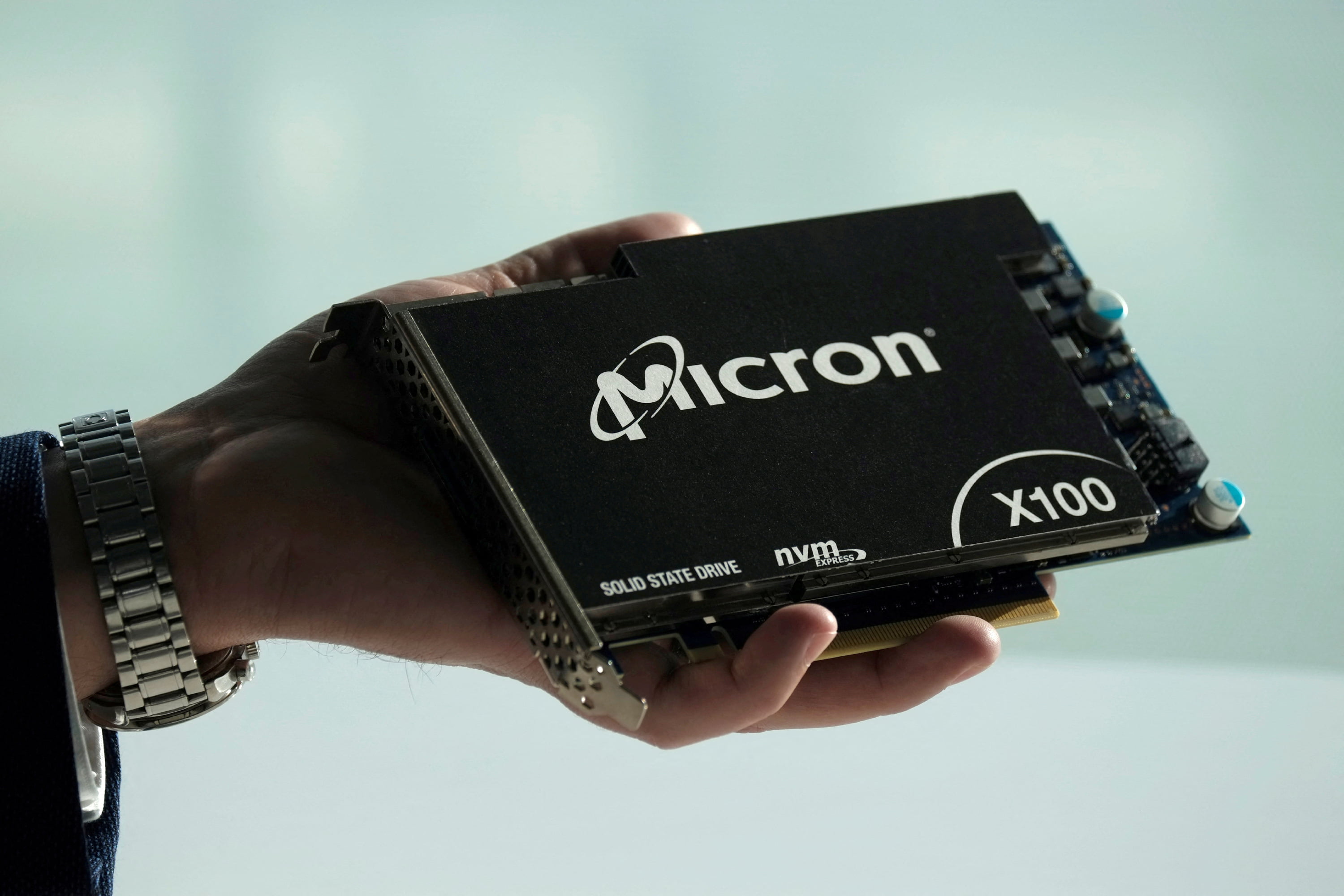 G-7 Vows to Reduce China Dependencies
The Chinese regime's move came just after the G-7 summit, where the G-7 leaders outlined plans to counter Beijing's "economic coercion" and non-market practices.
The G-7 includes the United States, Japan, Germany, the United Kingdom, France, Italy, and Canada. Additionally, the European Union is a non-enumerated member.
Despite not being a G-7 member state, South Korean President Yoon Suk Yeol was also invited to the summit, displaying Seoul's tightening ties with the United States, Japan, and other G-7 nations.
South Korea's participation in the G-7 was widely seen as its interest in joining efforts to counter Beijing's economic coercion.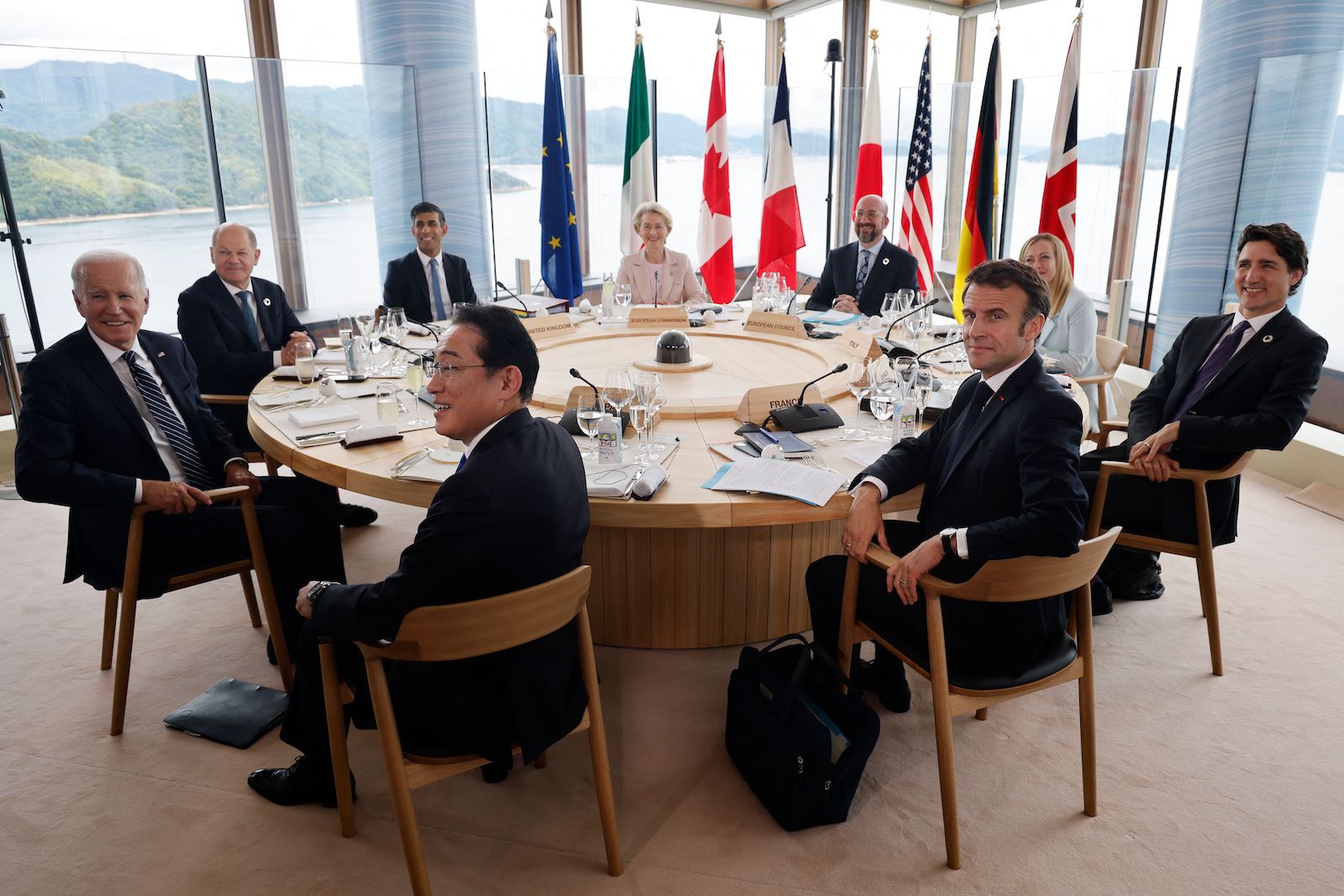 At a press conference on May 22, Chinese Foreign Ministry spokesman Mao Ning called on the United States to withdraw sanctions against the Chinese Communist Party (CCP) and stop interfering in its internal affairs.
"The U.S. should roll back sanctions immediately, overcome the obstacles, and create favorable conditions for dialogue," she said, adding that Washington should correct its perception of China and stop interfering in its internal affairs and undermining its sovereignty, security, and development interests.
On May 24, Mao further claimed the cybersecurity review on Micron's products sold in China is carried out according to the law, and the latest decision is based on facts. And that it does not target any particular country or region, nor does the regime seek to exclude technologies or products from any specific country.
Meanwhile, Mao accused Washington of using national security as a pretext to put more than 1,200 Chinese companies and individuals on various lists and subjected them to restrictions despite the lack of hard evidence of wrongdoing, which constitutes economic coercion.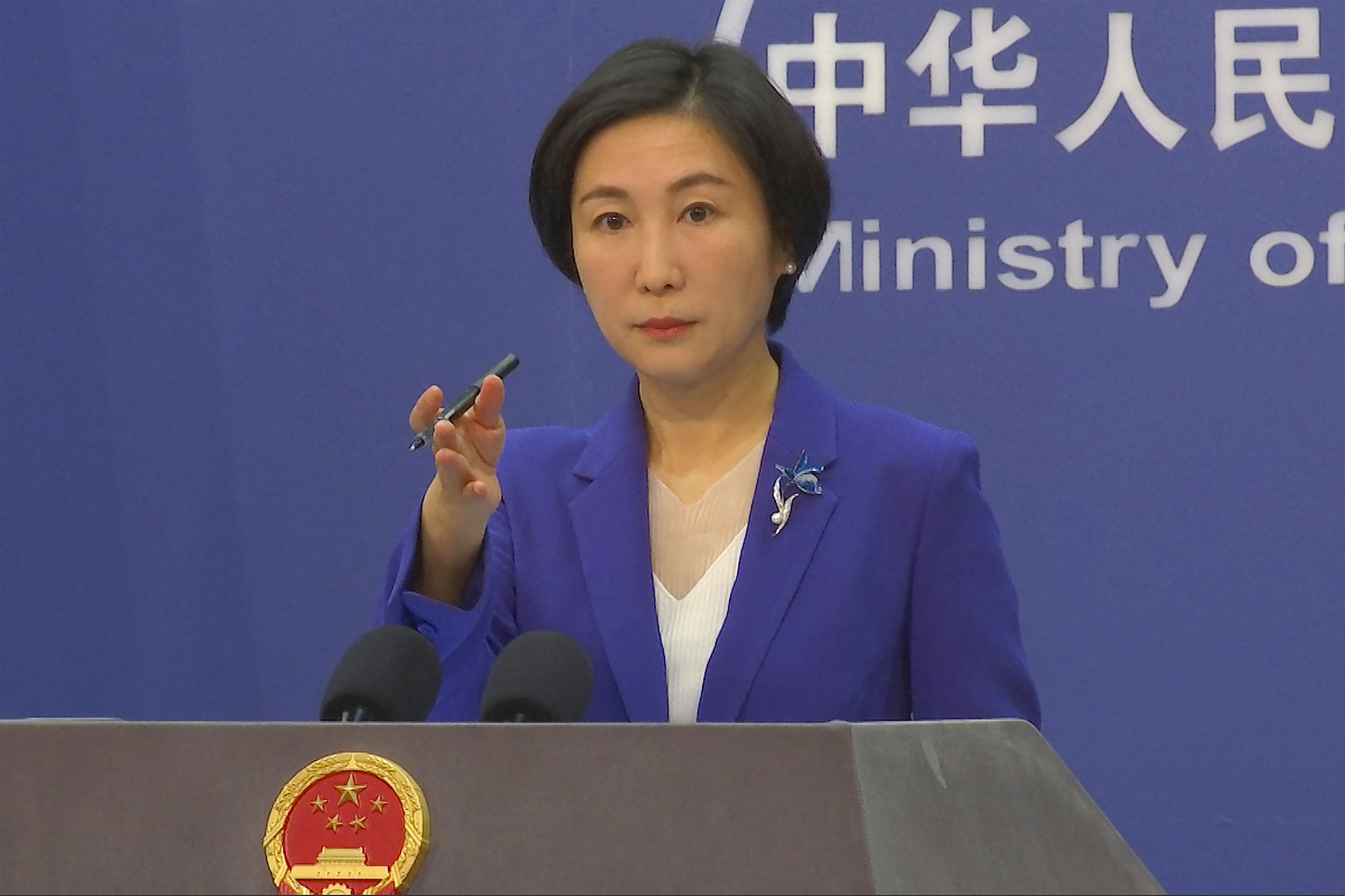 Expert: Beijing Tests the US-South Korea Alliance
According to Fang Wei, a China expert and regular contributor to NTD, The Epoch Times' sister media, the CCP's move to block Micron was intended to use the market vacated by Micron to divide the United States from its allies, and South Korea was likely to be its main target to bring in the divide.
He said Beijing's ban on Micron's products is not an economic decision but a political one.
"The purpose is first to isolate and attack the United States. The next step is to separate Washington from its allies, such as giving the memory chip market vacated by Micron to Samsung or SK Hynix to draw in South Korea," Fang said on May 23 on his channel Fang Wei Time.
The Chinese state-run Global Times, in a March 10 editorial, said the Biden administration launched a trilateral economic and security dialogue with Japan and South Korea in February this year and joined hands with Japan, South Korea, Taiwan, and the Netherlands to try to build a global semiconductor industry chain that excludes China, which has entered a substantive stage of operation.
The article added, "Once this trend is realized, it will deal a serious blow to China's semiconductor industry chain."
It added that one possible response from the CCP is "to go all out to bring in companies from East Asian countries. South Korean companies are potential targets because of their high dependence on the Chinese market," as China remains South Korea's largest trading partner.
Diversionary Tactics
After Beijing announced sanctions against Micron, some members of the U.S. Congress asked the U.S. Department of Commerce to fight back and urged Korean companies to resist the CCP's diversionary tactics.
On May 23, Rep. Mike Gallagher (R-Wis.), chair of the U.S. House's select committee on China, urged the Biden administration to take a tough stance on China regarding the Micron ban and asked the Department of Commerce to impose trade sanctions on China's Changxin Memory in return.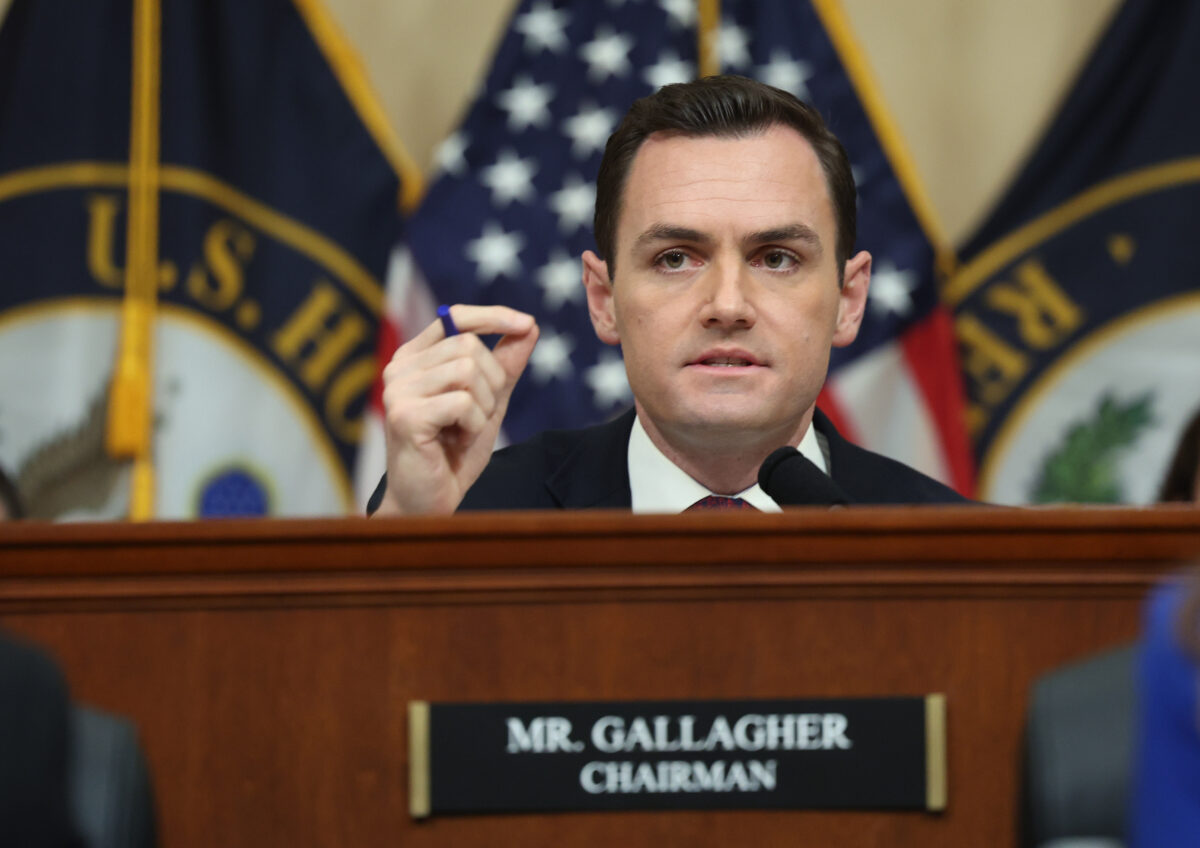 Changxin Memory, a leading Chinese manufacturer of DRAM memory chips, is considered the Chinese competitor in the memory chip market most likely to benefit from Micron's ban in China. Another major Chinese supplier of flash memory chips, Yangtze Memory Technologies, was added to the U.S. Department of Commerce's entity list last December.
Gallagher also said the Commerce Department must ensure "no U.S.-export licenses granted to foreign semiconductor memory firms operating in [China] are used to backfill Micron, and our South Korean allies, who have experienced exactly this kind of CCP economic coercion firsthand in recent years, should likewise act to prevent backfilling," Reuters reported.
Indecisiveness Remains
Last October, the U.S. Department of Commerce announced sweeping new export controls that will cut China off from cutting-edge chipmaking equipment and certain advanced semiconductor chips made with U.S. technologies, whether the chips were manufactured in the United States or not.
However, at the same time, Samsung and SK Hynix were given a one-year exemption from the controls. The exemption allows the chipmakers to bring chipmaking equipment and other components to China to maintain their chip production in the country. But they will have to apply for U.S. export licenses after the grace period.
However, South Korean officials have yet to take a definitive stance on this new rule and remain divided on the issue.
"Regarding what the U.S. tells us to do or not to do, it is actually up to our companies. Both Samsung and SK Hynix, with global operations, will make a judgment on this," South Korea's vice-minister of trade Jang Young-jin told reporters on May 22, according to Financial Times. Samsung and SK Hynix declined to comment on the issue.
Cho Tae-yong, head of South Korea's National Security Office, said in an interview with YonhapNews Television on May 23 that the country's foreign dependence is higher than that of any other country, so maintaining an internationally regulated free trade order is a core interest for South Korea.
He added that Beijing's sanctions on U.S. chipmaker Micron are ambiguous and unclear and should be re-evaluated.
Cho also said that South Korea and the United States have very close economic and security ties. "Therefore, if the U.S. helps us, we must take care of the U.S.'s position."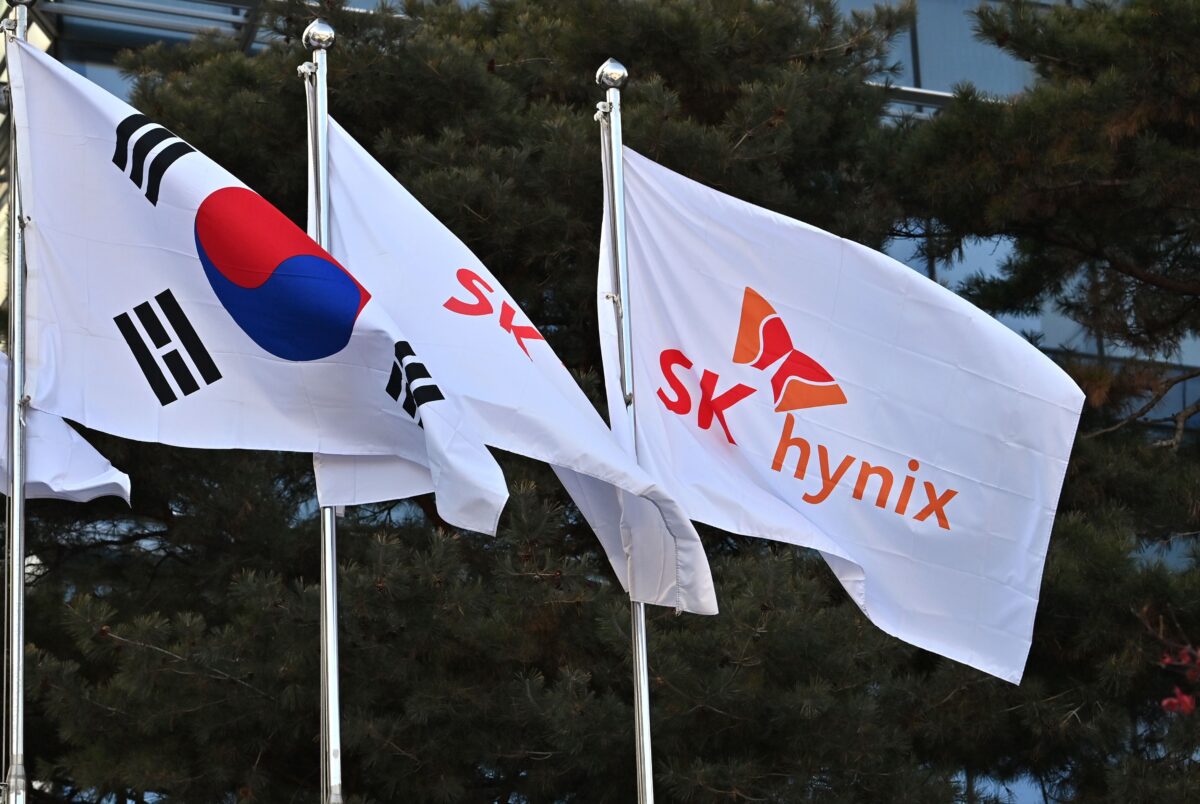 Unlikely to Backfill Micron's Vacated Shares
According to Nikkei Asia, Mark Li, an analyst with U.S. investment firm Sanford C. Bernstein, said that in a worst-case scenario, Micron would lose about 11 percent of its revenue due to the ban. However, he added that this was very unlikely, with a hit to revenue in the "low single-digit percentage" a more probable outcome.
While Li agreed that China is likely to approach South Korean companies to supply memory chips, he suggested that the Korean companies are unlikely to backfill Micron's vacant shares due to U.S. pressure.
"As China's domestic memory suppliers are not competitive in [terms of] technologies and capacity, China would need to resort to Samsung, SK Hynix, Kioxia, Western Digital, or other foreign suppliers as the alternative to Micron," Li said. "However, these are all from countries of U.S. allies, and all rely on the equipment exported from U.S. suppliers. We think the chance that [these foreign memory chipmakers] ignore the U.S. pressure and take a large advantage of the ban on Micron to gain shares in China is low."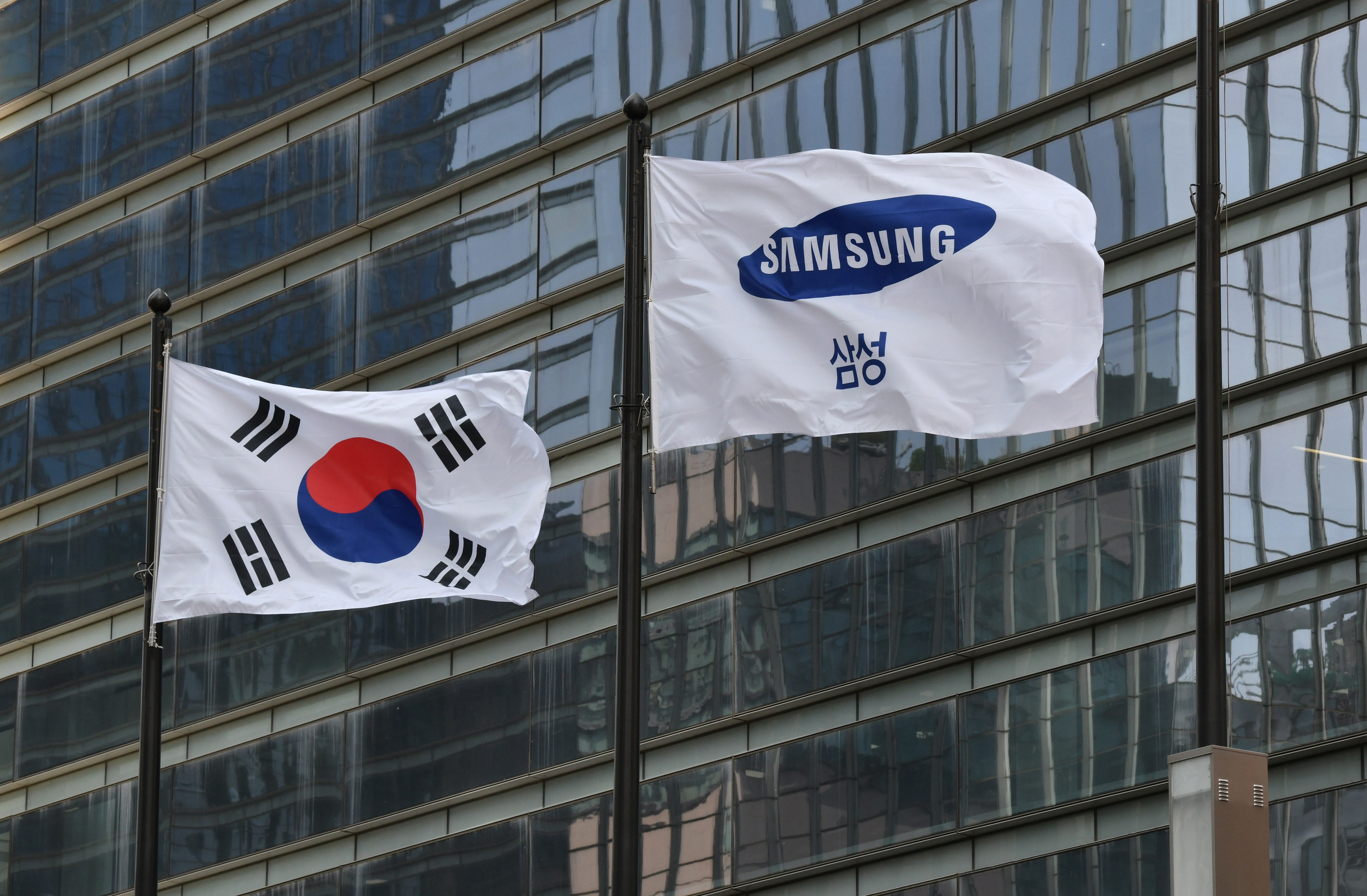 The Chinese market has a massive demand for chips, a large part of which is supplied to the global market, that is, used to assemble products and then exported, Fang Qi, a UK-based senior financial analyst, told The Epoch Times on May 22.
"The current situation is that the United States, Japan, South Korea, and Taiwan formed an alliance to replace mainland China's capacity to supply the international market, so from the technology, market, and security standpoints, Korea must follow the U.S. and Japan," he said.
Fang believes that due to the U.S. export controls that cut off China's access to advanced semiconductor equipment, it is difficult for Korean companies to upgrade their technology in China. At the same time, they would have to face technology theft and competition from domestic Chinese competitors.
"The best way for Korean companies is to sell their factories in China directly to China. Otherwise, the market is limited, with a lot of competition and discriminatory policies. Eventually, it will shrink," he added.
Lisa Bian contributed to this report.