China and the EU Try Again
CommentaryChina and the European Union (EU) are about to try once more to reach an agreement on trade or perhaps investments. The parties came close in late 2020 when they signed an ambitious investment agreement, but it failed to go forward. The two parties tried again this past April in talks that the EU's chief diplomat, Josep Borrell, described depressingly as a "dialog of the deaf." Now they are trying again, but prospects look bleak. Failure with the EU will likely go hard in Beijing, especially given the growing tension between the United States and China. The high point of Sino-EU relations came late in 2020 when the two sides signed a long-awaited investment treaty, much to Washington's chagrin. Each side went home happy, praising the potential of the agreement. But things quickly fell apart. Concerns about human rights violations in China's Xinjiang region prompted the EU to sanction China. Beijing then retaliated by sanctioning European lawmakers, academics, and others. In response, the EU put a freeze on the agreement its representatives had just signed. When negotiators met last April, the standoff continued. Despite high hopes on both the European and the Chinese sides, the talks went nowhere. From the European side, there were, of course, the existing concerns about Xinjiang. In April, the EU brought up Beijing's refusal to condemn Russia's then-recent invasion of Ukraine. The EU was also troubled by sanctions China had imposed on Lithuania, an EU member, for its welcome of a Taiwanese diplomatic mission. Beijing's representatives chafed at these points, insisting that the talks ignore geopolitics and focus exclusively on trade and investments. The EU refused such constraints. It is little wonder that Borrell described the talks as harshly as he did. Chinese leader Xi Jinping and European Commission President Ursula von der Leyen speak via video conference with European Council President and European Union foreign policy chief during an EU-China summit at the European Council building in Brussels on April 1, 2022. (Olivier Matthys/Pool/AFP via Getty Images) Positions remain unchanged going into this next round of negotiations. According to EU Ambassador to China Nicolas Chapuis, Europe cannot sign an investment agreement while China's retaliatory sanctions against EU lawmakers and others remain in place. He suggested that Beijing might elicit European concessions if it unilaterally implemented the provisions of the draft investment agreement of late 2020. But on saying this, Chapuis quickly added that Beijing is highly unlikely to follow such advice. Meanwhile, new economic matters have risen to separate the sides still further. EU negotiators want Beijing to open Chinese markets more to European business. Especially on issues of public procurement, Chapuis made clear that the EU cannot open its bidding to Chinese firms, as Beijing wants, while China excludes European firms from its public procurement, which, of course, it does. A third failure to reach an agreement with Europe now will go down poorly in Beijing, not least because China's leadership is acutely aware of growing anti-China sentiment in America. President Joe Biden, though he campaigned against everything Donald Trump said and did, has kept Trump's China tariffs in place. U.S. Trade Representative Katherine Tai has made clear that the tariffs will stay in place until Beijing abides by the agreement it signed with the Trump White House in early 2020. True, Biden has talked about easing some of these tariffs, but it is clear that his motivation has more to do with easing domestic U.S. inflation pressures than with any softening toward China. Meanwhile, the U.S. Congress is considering several pieces of legislation that would unilaterally limit U.S.-Chinese trading and investment ties. Especially considering the less-than-positive state of relations with the United States, Beijing must feel a strong interest in achieving progress with the Europeans. The EU is, after all, a bigger market than America and a more important trading partner for China, despite the problems that have arisen in the last 18–24 months. For all this, Beijing will surely balk if progress with the Europeans means concessions, especially unilateral concessions of the sort alluded to by Chapuis. Progress, then, is highly unlikely. Concessions seem to be contrary to Beijing's constitution. It is beginning to look like the China-EU relationship is going the way of the China-U.S. relationship. Views expressed in this article are the opinions of the author and do not necessarily reflect the views of The Epoch Times. Follow Milton Ezrati is a contributing editor at The National Interest, an affiliate of the Center for the Study of Human Capital at the University at Buffalo (SUNY), and chief economist for Vested, a New York-based communications firm. Before joining Vested, he served as chief market strategist and economist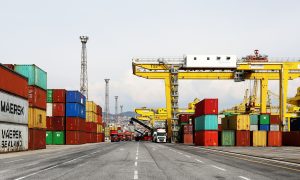 Commentary
China and the European Union (EU) are about to try once more to reach an agreement on trade or perhaps investments. The parties came close in late 2020 when they signed an ambitious investment agreement, but it failed to go forward.
The two parties tried again this past April in talks that the EU's chief diplomat, Josep Borrell, described depressingly as a "dialog of the deaf." Now they are trying again, but prospects look bleak. Failure with the EU will likely go hard in Beijing, especially given the growing tension between the United States and China.
The high point of Sino-EU relations came late in 2020 when the two sides signed a long-awaited investment treaty, much to Washington's chagrin. Each side went home happy, praising the potential of the agreement. But things quickly fell apart.
Concerns about human rights violations in China's Xinjiang region prompted the EU to sanction China. Beijing then retaliated by sanctioning European lawmakers, academics, and others. In response, the EU put a freeze on the agreement its representatives had just signed.
When negotiators met last April, the standoff continued. Despite high hopes on both the European and the Chinese sides, the talks went nowhere. From the European side, there were, of course, the existing concerns about Xinjiang. In April, the EU brought up Beijing's refusal to condemn Russia's then-recent invasion of Ukraine. The EU was also troubled by sanctions China had imposed on Lithuania, an EU member, for its welcome of a Taiwanese diplomatic mission.
Beijing's representatives chafed at these points, insisting that the talks ignore geopolitics and focus exclusively on trade and investments. The EU refused such constraints. It is little wonder that Borrell described the talks as harshly as he did.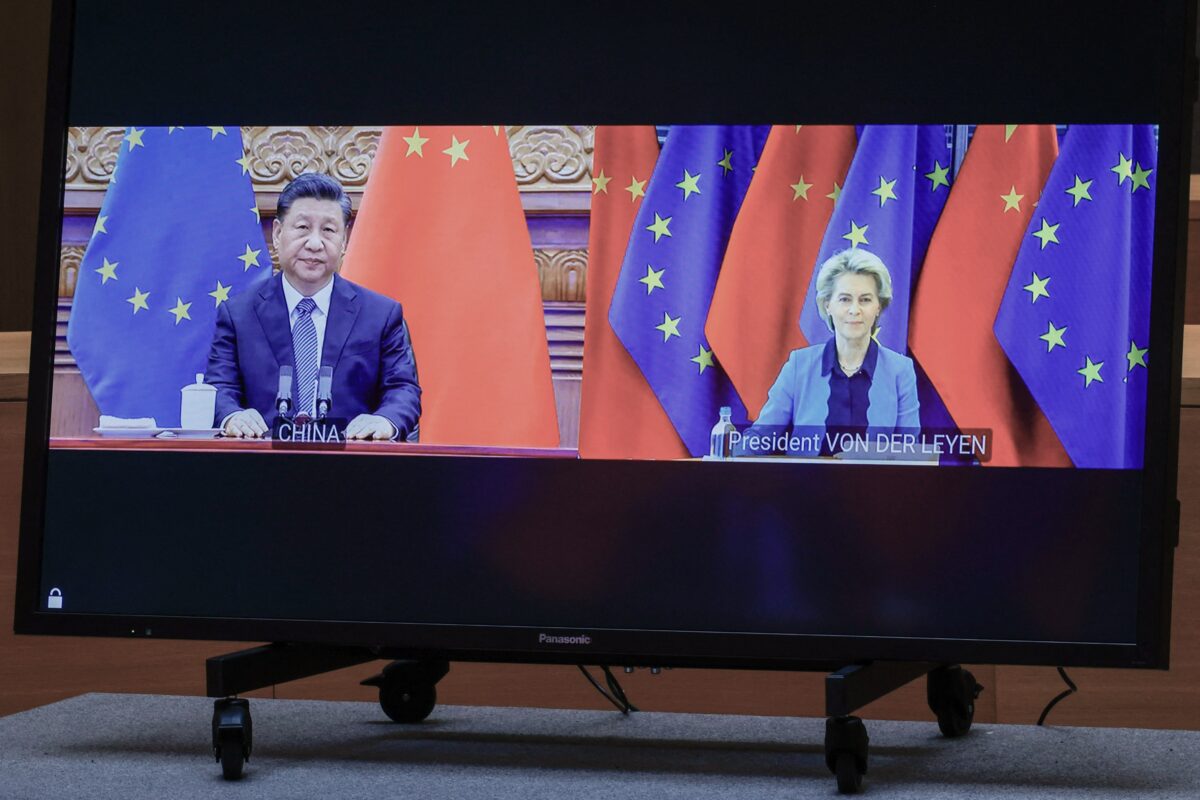 Positions remain unchanged going into this next round of negotiations. According to EU Ambassador to China Nicolas Chapuis, Europe cannot sign an investment agreement while China's retaliatory sanctions against EU lawmakers and others remain in place.
He suggested that Beijing might elicit European concessions if it unilaterally implemented the provisions of the draft investment agreement of late 2020. But on saying this, Chapuis quickly added that Beijing is highly unlikely to follow such advice.
Meanwhile, new economic matters have risen to separate the sides still further. EU negotiators want Beijing to open Chinese markets more to European business. Especially on issues of public procurement, Chapuis made clear that the EU cannot open its bidding to Chinese firms, as Beijing wants, while China excludes European firms from its public procurement, which, of course, it does.
A third failure to reach an agreement with Europe now will go down poorly in Beijing, not least because China's leadership is acutely aware of growing anti-China sentiment in America. President Joe Biden, though he campaigned against everything Donald Trump said and did, has kept Trump's China tariffs in place. U.S. Trade Representative Katherine Tai has made clear that the tariffs will stay in place until Beijing abides by the agreement it signed with the Trump White House in early 2020.
True, Biden has talked about easing some of these tariffs, but it is clear that his motivation has more to do with easing domestic U.S. inflation pressures than with any softening toward China. Meanwhile, the U.S. Congress is considering several pieces of legislation that would unilaterally limit U.S.-Chinese trading and investment ties.
Especially considering the less-than-positive state of relations with the United States, Beijing must feel a strong interest in achieving progress with the Europeans. The EU is, after all, a bigger market than America and a more important trading partner for China, despite the problems that have arisen in the last 18–24 months.
For all this, Beijing will surely balk if progress with the Europeans means concessions, especially unilateral concessions of the sort alluded to by Chapuis. Progress, then, is highly unlikely. Concessions seem to be contrary to Beijing's constitution. It is beginning to look like the China-EU relationship is going the way of the China-U.S. relationship.
Views expressed in this article are the opinions of the author and do not necessarily reflect the views of The Epoch Times.