China: A Trap for Hostage Capitalists
Commentary Xi Jinping wants the world to believe that after Beijing's draconian COVID lockdowns, China is back open for business. Chinese officials said as much at the annual Davos event in Switzerland, and Xi is repeating the soundbite for its analog in Beijing, the China Development Forum. The forum is the first in three years at which major Western and allied CEOs can visit China to mingle in person with top leadership from the regime. Apple, Samsung, Qualcomm, Pfizer, and other CEOs were reportedly in attendance. They apparently look forward to flattering the Chinese Communist Party (CCP) and hobnobbing with politburo elites like Premier Li Qiang and Commerce Minister Wang Wentao. But one dual U.S.-German national is unlikely to attend. Earlier this month, after years of bullish sentiment on China, billionaire investor Mark Mobius couldn't get his money out of HSBC bank in Shanghai. "They don't say: No, you can't get your money out," he told Fox Business. "But they say: Give us all the records from 20 years of how you made this money. … This is crazy." Mobius is one of the lucky ones. He made a clean break with the CCP through his public statement and is unlikely to keep investing in China. He's increasing his investments in places like India and Brazil. The CEOs who still look toward China for outsized profits are balancing on a knife-edge between the United States and China, which is increasingly dangerous. They have already invested so much in the country, since the 1970s opening, that they are arguably hostages of Beijing. As far back as 1979, professor Thomas N. Thompson called the modus vivendi of operating fixed investments in communist China "hostage capitalism." Albert Bourla, chief executive officer of Pfizer Inc., talks to the media during the China Development Forum (CDF) 2023 at Diaoyutai State Guesthouse in Beijing on March 25, 2023. (Lintao Zhang/Getty Images) Thompson examined the period from 1949 to 1957, in which British firms were transitioning from their heritage imperial privileges in China to a stark new reality: communists bent on nationalizing their assets in a brutally efficient manner. As in the 1950s with British hostage capitalists, American hostage capitalists in China today seek to extract themselves and their assets and diversify to other countries. But the CCP has a stranglehold on 1.4 billion consumers in China that continues to demand their attention. Any failure to transfer technology, or deviate in language on current sensitive topics like Xinjiang, Taiwan, and decoupling, for example, could get their business targeted for additional punishment. Deloitte was listed as sending a representative to the China Development Forum despite being fined $31 million by the regime for its alleged lapses in auditing a state-owned bad debt bank called Huarong Asset Management. Huarong and its subsidiaries were only fined $14,500 each—a slap on the wrist. Deloitte took it on the chin, saying it respected the decision. The customer is always right, especially when the customer is the regime in China that holds your business hostage. Apple's CEO Tim Cook heaped praise on China during his speech at the forum. "Apple and China … grew together, and so this has been a symbiotic kind of relationship," he said. Cook was positive about China during his visit despite the last quarter being Apple's toughest in the country, with its revenues falling and supply chain disruptions delaying iPhone deliveries during the holiday period. In November, the regime locked down Apple's biggest supplier as part of COVID controls, causing worker unrest. Security personnel in protective clothing attack a man during a protest at the factory compound operated by Foxconn Technology Group, which runs the world's biggest Apple iPhone factory, in Zhengzhou in central China's Henan Province, on Nov. 23, 2022. (AP) New cybersecurity regulations make it increasingly difficult to get information out of China. A leading academic site that hosts data on China, the China National Knowledge Infrastructure, will stop serving foreign customers on April 1. "The database, which lets academics and students obtain thousands of research papers and documents online, provides access to 95 percent of China's academic journals dating back to 1915," according to the Financial Times. "It is a critical tool for scholars who are unable to access mainland Chinese libraries in person, and CNKI has a monopoly over the distribution of this information." Chinese bond sites, which service international trading of $21 trillion worth of Chinese bonds, experienced blank screens last week, also due to the new regulations. The only Chinese bond-trading sites that worked were affiliated with the country's central bank. The regime is arresting employees at some foreign firms in an apparently arbitrary fashion. On March 27, an official announced that a Japanese national was arrested in China. The man works for Astellas Pharma, a Ja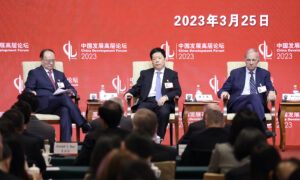 Commentary
Xi Jinping wants the world to believe that after Beijing's draconian COVID lockdowns, China is back open for business. Chinese officials said as much at the annual Davos event in Switzerland, and Xi is repeating the soundbite for its analog in Beijing, the China Development Forum.
The forum is the first in three years at which major Western and allied CEOs can visit China to mingle in person with top leadership from the regime. Apple, Samsung, Qualcomm, Pfizer, and other CEOs were reportedly in attendance. They apparently look forward to flattering the Chinese Communist Party (CCP) and hobnobbing with politburo elites like Premier Li Qiang and Commerce Minister Wang Wentao.
But one dual U.S.-German national is unlikely to attend. Earlier this month, after years of bullish sentiment on China, billionaire investor Mark Mobius couldn't get his money out of HSBC bank in Shanghai.
"They don't say: No, you can't get your money out," he told Fox Business. "But they say: Give us all the records from 20 years of how you made this money. … This is crazy."
Mobius is one of the lucky ones. He made a clean break with the CCP through his public statement and is unlikely to keep investing in China. He's increasing his investments in places like India and Brazil.
The CEOs who still look toward China for outsized profits are balancing on a knife-edge between the United States and China, which is increasingly dangerous. They have already invested so much in the country, since the 1970s opening, that they are arguably hostages of Beijing. As far back as 1979, professor Thomas N. Thompson called the modus vivendi of operating fixed investments in communist China "hostage capitalism."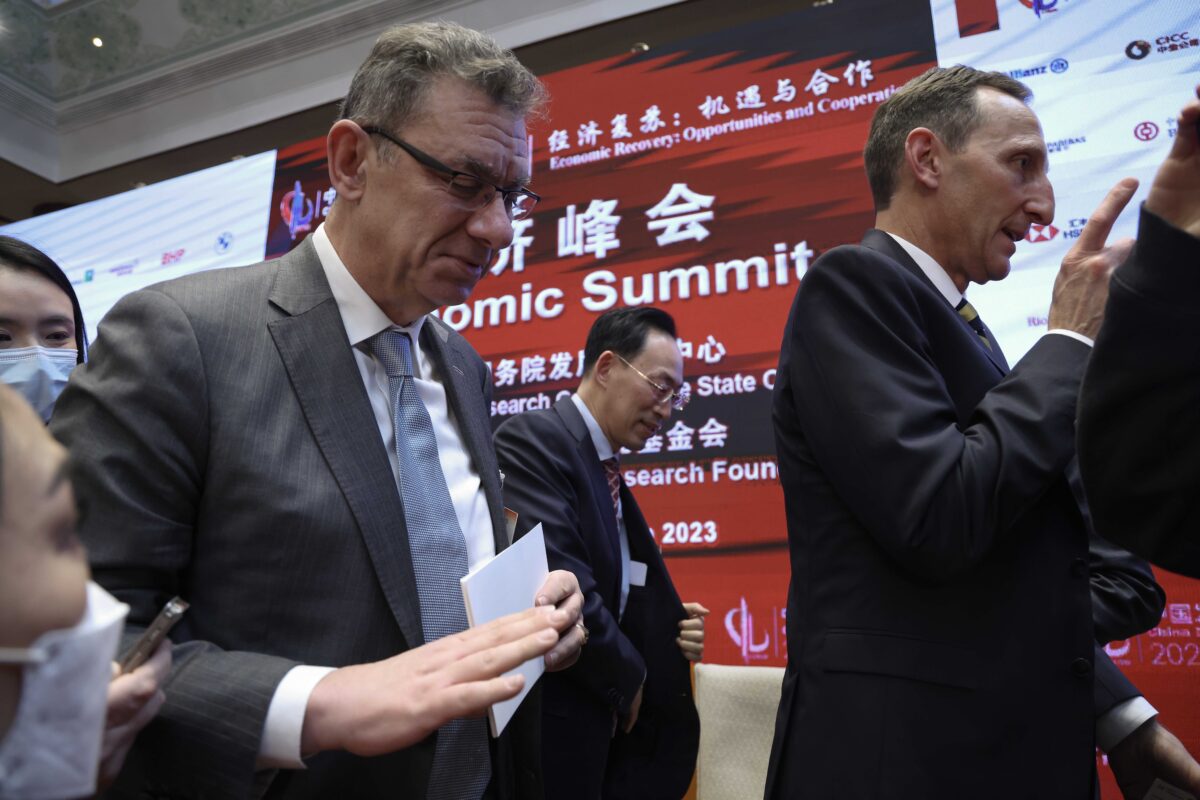 Thompson examined the period from 1949 to 1957, in which British firms were transitioning from their heritage imperial privileges in China to a stark new reality: communists bent on nationalizing their assets in a brutally efficient manner.
As in the 1950s with British hostage capitalists, American hostage capitalists in China today seek to extract themselves and their assets and diversify to other countries.
But the CCP has a stranglehold on 1.4 billion consumers in China that continues to demand their attention. Any failure to transfer technology, or deviate in language on current sensitive topics like Xinjiang, Taiwan, and decoupling, for example, could get their business targeted for additional punishment.
Deloitte was listed as sending a representative to the China Development Forum despite being fined $31 million by the regime for its alleged lapses in auditing a state-owned bad debt bank called Huarong Asset Management. Huarong and its subsidiaries were only fined $14,500 each—a slap on the wrist. Deloitte took it on the chin, saying it respected the decision. The customer is always right, especially when the customer is the regime in China that holds your business hostage.
Apple's CEO Tim Cook heaped praise on China during his speech at the forum. "Apple and China … grew together, and so this has been a symbiotic kind of relationship," he said.
Cook was positive about China during his visit despite the last quarter being Apple's toughest in the country, with its revenues falling and supply chain disruptions delaying iPhone deliveries during the holiday period. In November, the regime locked down Apple's biggest supplier as part of COVID controls, causing worker unrest.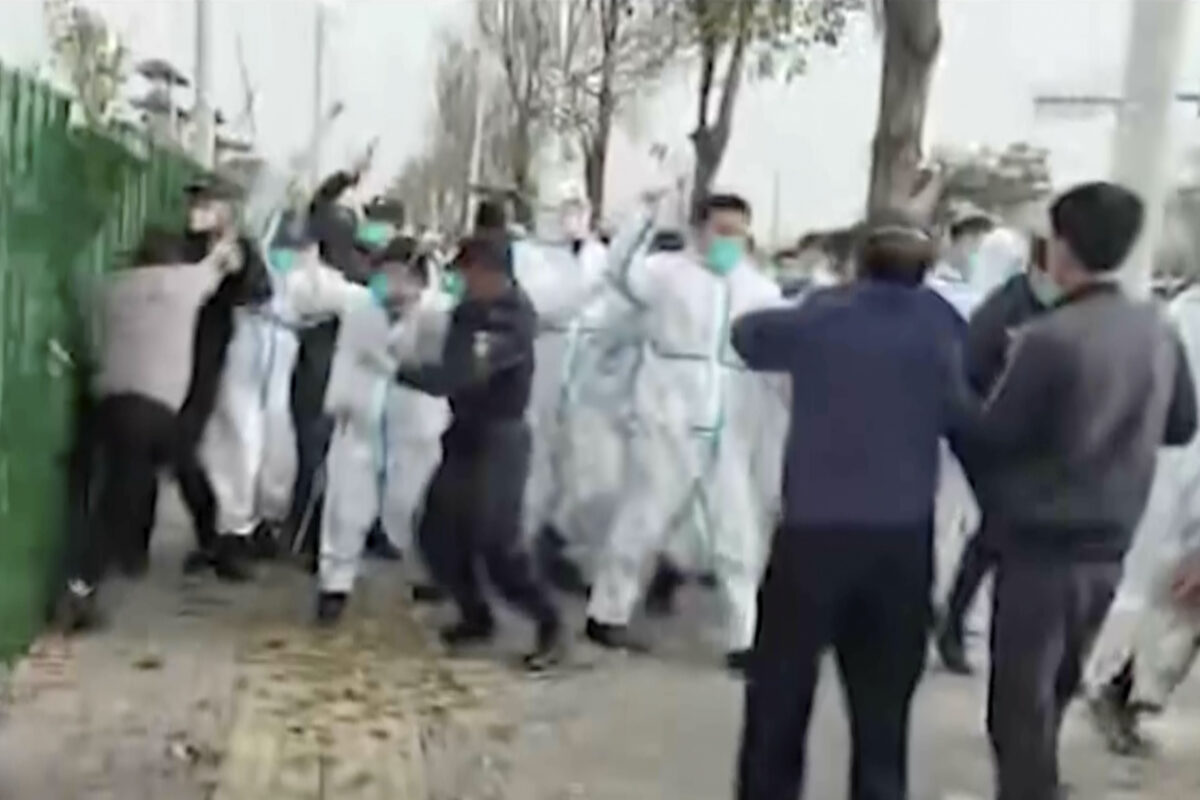 New cybersecurity regulations make it increasingly difficult to get information out of China. A leading academic site that hosts data on China, the China National Knowledge Infrastructure, will stop serving foreign customers on April 1.
"The database, which lets academics and students obtain thousands of research papers and documents online, provides access to 95 percent of China's academic journals dating back to 1915," according to the Financial Times. "It is a critical tool for scholars who are unable to access mainland Chinese libraries in person, and CNKI has a monopoly over the distribution of this information."
Chinese bond sites, which service international trading of $21 trillion worth of Chinese bonds, experienced blank screens last week, also due to the new regulations. The only Chinese bond-trading sites that worked were affiliated with the country's central bank.
The regime is arresting employees at some foreign firms in an apparently arbitrary fashion.
On March 27, an official announced that a Japanese national was arrested in China. The man works for Astellas Pharma, a Japanese drugmaker. The regime in Beijing claims that the man is a spy but provides no evidence.
Also on Monday, the regime confirmed reports that five employees of Mintz Group in Beijing were detained on allegations of engaging in unlawful business practices. While Mintz is a New York-based due diligence firm, the detained employees are Chinese nationals. At least two of the arrested employees appear to be relatively high-ranking managing directors in Beijing and Hong Kong.
"A Mintz executive told The Wall Street Journal last week that the company had no idea who is detaining them or when they might be released and didn't know why the raid was carried out," according to The Wall Street Journal.
Mintz closed its only office in mainland China due to the arrests. The closing is a blow to China's international business community, which relies on the company for trusted international corporate investigations as part of hiring, transactions, and litigation in China.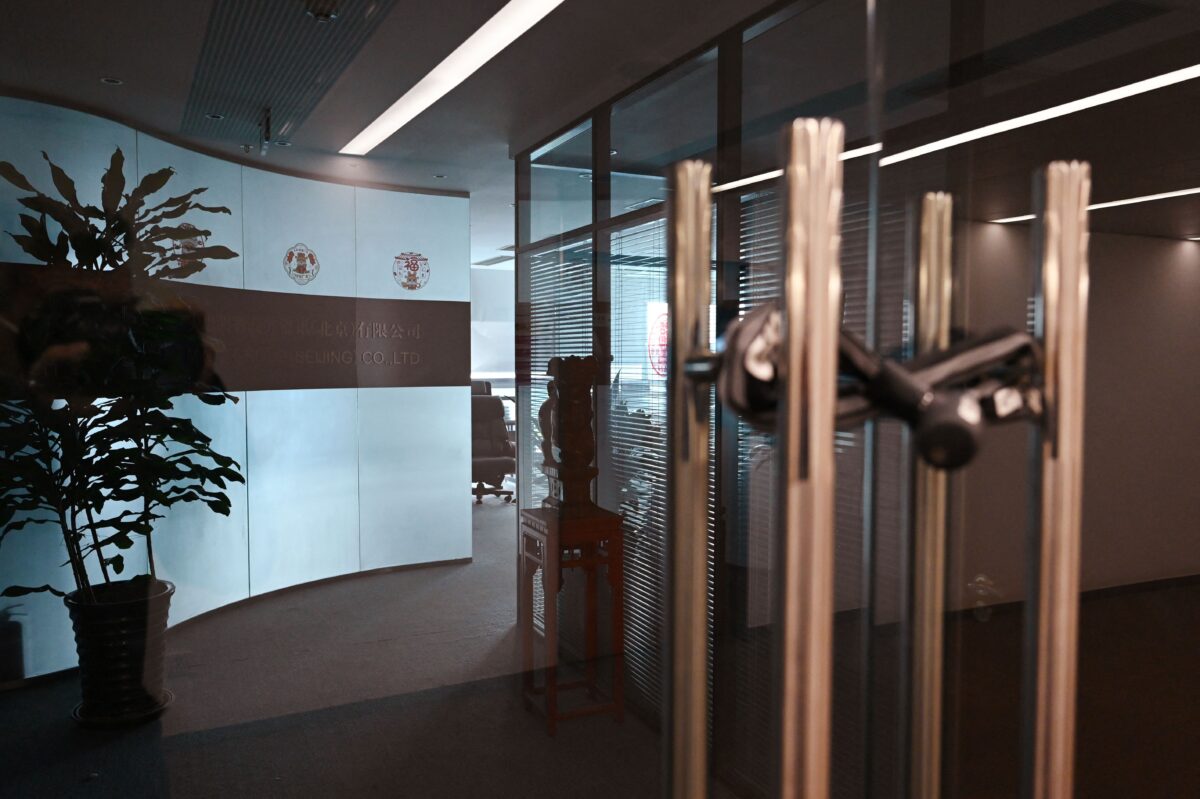 "Foreign companies have in recent years complained of the worsening business environment in the country, with concerns over market access, government support for the state sector, intellectual property rights and visa controls, among other issues," according to the Journal on Monday.
The Financial Times and Bloomberg mentioned additional concerns on the same day, including Xi's drive for technological independence, arrests of Chinese billionaires like tech investor Bao Fan, and the golden shares purchased in companies by the regime, which carry outsized decision-making powers in key business decisions.
"How much wealth is too much wealth?" a former chief financial correspondent wrote in the Financial Times article. "At what point does an entrepreneur cross the invisible line into becoming an exploitative and monopolistic capitalist?"
At the end of the day, it should be clear that the existence of free markets in China is inconsistent with China's communism.
Capitalists there can only hope to be well-treated hostages, eking out profits quarter-to-quarter. As a hostage, the means to better treatment is to flatter and mirror the ideology of one's captor in the process. Fooling oneself into loving the captor is an even best defense. This is called the Stockholm Syndrome, and its chief poster boy in China is apparently Tim Cook.
Views expressed in this article are the opinions of the author and do not necessarily reflect the views of The Epoch Times.