CCP Has No Right to Stick Their Nose Into Australian Diplomatic Trips to Taiwan
CCP Has No Right to Stick Their Nose Into Australian Diplomatic Trips to Taiwan - Beijing appears to have forgotten Australia is a democratic country, as Amabassador Xiao Qian again pushes the government to follow their line on Taiwan.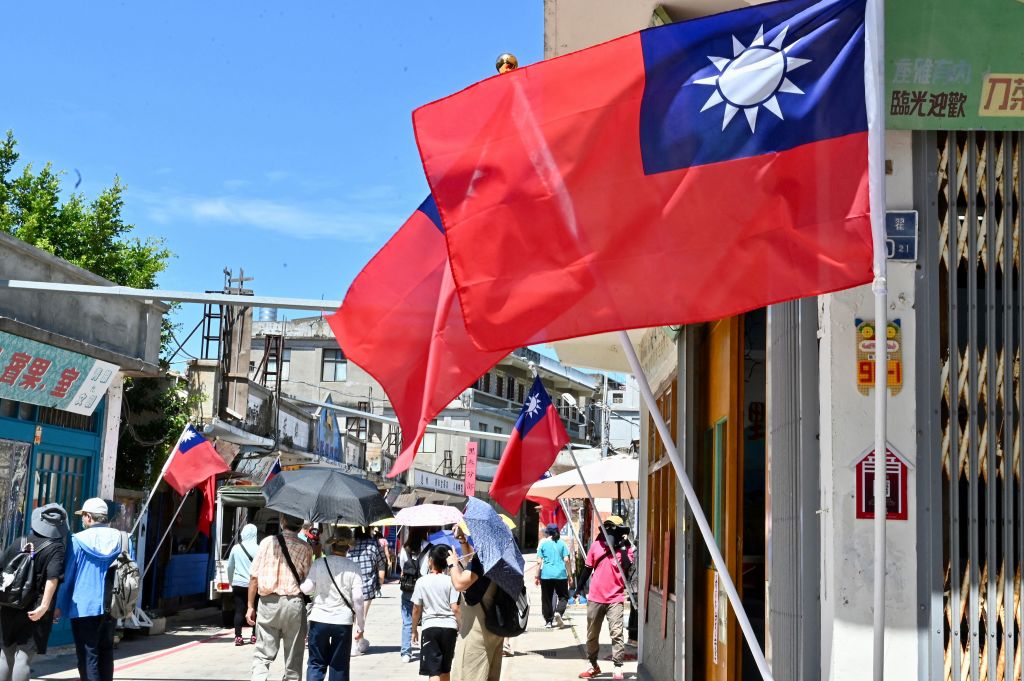 CCP Has No Right to Stick Their Nose Into Australian Diplomatic Trips to Taiwan
Commentary
Delegations of Australian parliamentarians have been visiting Taiwan for decades. Apart from the COVID years, the visits have been regular and frequent, involving Members of Parliament (MPs) from the major political parties. State parliamentarians have also visited the country from time to time.
I was privileged to journey to Taiwan a year after being elected in 1991. I returned, on a semi-regular basis, over the next three decades, observing the progress of the country and meeting with its leadership.
Most recently, I travelled to Taipei to address a regional security dialogue last year. Former Prime Minister Tony Abbott has also visited, as will former Prime Minister Scott Morrison in October.
Hence, the visit last week by a bipartisan group of Australian parliamentarians to Taipei was hardly novel. It was a resumption of a practice that has been happening for at least 40 years!
This didn't stop the bellicose threats from the Chinese Communist Party (CCP).
China's ambassador to Australia, Xiao Qian, warned Australian politicians that MPs' visits to Taipei undermined progress in stabilising ties between the countries.
His comments, at a function to mark 74 years of Communist Party rule over China, came just days after an Australian group of MPs met with Taiwan's President Tsai Ing-wen in Taipei.
"Their words, their actions on Taiwan will absolutely bring about a negative effect on the ongoing improvement of our relationship between China and Australia," Mr. Xiao said.
The ambassador also expressed concern over the scheduled visit by Mr. Morrison, declaring even former prime ministers wear "political hats."
So it brought the usual threats from the regime.
-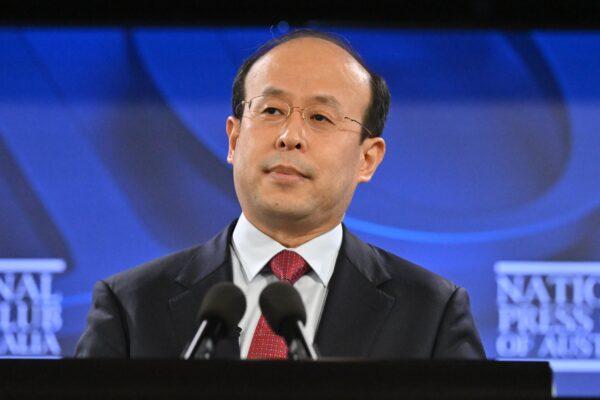 Its international mouthpiece, the Global Times, called it "provocative behaviour" and a "test" for the Australian prime minister.
It said that relations, previously damaged by the Morrison government, were slowly being repaired but that by "playing the Taiwan card," the MPs intend to "create troubles in bilateral relations."
Somewhat of a Streisand Effect
It doesn't seem to cross the minds of the Chinese apparatchiks that their commentary has given the routine visit international attention.

As usual, the newspaper trots out some partisan "experts" in relations with Australia to criticise the action.

Qin Sheng, a research fellow at the Chinese Academy of Social Sciences, told the Global Times that the "Taiwan visit will only bring embarrassment to the Albanese government because it could disrupt its configuration of China policy."

He threatens that "there are still many unresolved issues between China and Australia, such as the wine dispute. China is unlikely to discuss this issue with Australia against the backdrop of the Australian MPs' Taiwan visit."

If the Chinese refuse to discuss their trade sanctions, it will be their choice. As I have written before, the Australian prime minister should postpone his visit later this year if this behaviour continues.

Another "expert" is quoted as saying that the visit "can easily be considered the official behaviour of the Australian government" and urged Mr. Albanese to "oppose, condemn, and then rein in the rogue behaviour of MPs visiting Taiwan."

The arrogance of the CCP is mindboggling. Unlike China, where everything must accord with the dictates of the CCP, Australia—and Taiwan—are democratic nations. MPs are free to travel and discuss matters with whomever they like.

The Chinese regime misunderstands a central characteristic of Australians: support for the underdog, a belief in a "fair go" for all, and a commitment to egalitarianism. Telling Australians what to do is counterproductive, but such is the ham-fisted "diplomacy" of the CCP!

-
Minding Our Own Business
There are many good reasons for Australian parliamentarians to visit Taiwan. Taiwan is Australia's fifth-largest trading partner and fourth-largest export market.

Speaking on behalf of the delegation, Josh Wilson MP, the senior Labor representative on the trip, told President Tsai the trade relationship could grow further "in areas like the global clean energy transition, critical minerals, education, and tourism."

A member of the parliamentary joint committee on intelligence and security, he acknowledged the worsening strategic environment in the region, a situation created by the CCP's aggression.

"Madame President, there is no doubt that the people of Australia and Taiwan have a shared interest in a region that is peaceful, stable, environmentally sustainable, and prosperous—and together, we support an open and inclusive Indo-Pacific based on respectful and collaborative participation in the rules-based order," he said.

"Australia is committed to working with all our Indo-Pacific partners on that basis because, in our judgement, it is both sensible and the right thing to do, and because it's the only approach that will succeed in addressing challenges that must be shared, like climate change."

Taiwan is a successful democracy, something which obviously annoys the doctrinaire Marxist Xi Jinping.

The very existence of the independent state refutes his assertions that "socialism with Chinese characteristics" is the only direction for Chinese people.

May there be many more visits by Australians to Taiwan.

Views expressed in this article are opinions of the author and do not necessarily reflect the views of The Epoch Times.