CCP 'Clique' Ringleaders Sentenced to Life in Prison Ahead of Party Congress
Two Chinese security officials are sentenced to life in prison over corruption charges ahead of the ruling Chinese Communist Party's National Congress in mid-October. Moreover, both officials were involved in the persecution of Falun Gong and some China observers believe they will soon be brought to justice for human rights abuses.Sun Lijun, former deputy security minister, and Fu Zhenghua, former justice minister and executive deputy security minister, appeared in a Beijing court on Sept. 23.  The court announced their suspended death sentences would be commuted to life in prison after two years without parole or commutation. As part of their sentencing, they were stripped of all their political rights and all personal properties were confiscated. The court's judgment also stated that Sun and Fu "accepted a huge amount of bribes, the circumstances of their crimes were particularly serious, the social impact was particularly bad, and it caused particularly heavy losses to the country and the people." The CCP's top disciplinary watchdog, the Central Commission for Discipline Inspection, said in a notice that "Sun would do anything to achieve his political goals and has no moral bottom line." China's Public Security Ministry previously accused Sun of spreading the "venomous" influence of his "political clique." Other four provincial-level officials who are members of Sun's "political clique" have also received lengthy prison sentences. Chinese leader Xi Jinping is vying for an unprecedented third term at the Party congress, which starts on Oct. 16. He has been purging political opponents through an anti-corruption campaign since coming to power in 2012. Serious Crimes It's widely believed that Sun and his clique are supported by former CCP leader Jiang Zemin's faction. Aside from Jiang, China affairs analyst Wang Youqun pointed out that the bigger bosses behind Sun include Meng Jianzhu, former member of the CCP's Politburo and former secretary of the Central Political and Legal Affairs Commission, and Zeng Qinghong, former member of the Politburo and vice-chairman of China. Sun and Fu are significant members of the CCP's "Blood Debt Gang" that persecutes Falun Gong, led by Jiang and Zeng.  Falun Gong, also known as Falun Dafa, is an ancient Chinese spiritual practice consisting of simple, slow-moving meditation exercises and teachings based on the principles of truthfulness, compassion, and tolerance. It grew in popularity during the 1990s, with 70 million to 100 million adherents in China by the end of the decade, according to official estimates at the time. Feeling threatened by its popularity, the CCP launched a systematic elimination campaign in July 1999. Since then, millions have been detained inside prisons, labor camps, and other facilities, with hundreds of thousands tortured while incarcerated, according to the Falun Dafa Information Center. Sun and Fu served as directors of the regime's "610 Office," an organization set up to persecute Falun Gong. Falun Gong adherents hold a candlelight vigil in front of the Chinese Consulate to mark the 23 years of persecution by the Chinese Communist Party in Los Angeles, Calif., on July 18, 2022. (Debora Cheng/The Epoch Times) Fu also directly planned and carried out the "709" mass arrest of civil rights lawyers in China in 2015. Many persecuted lawyers represented Falun Gong adherents and defended their innocence and rights in court. The World Organization to Investigate the Persecution of Falun Gong (WOIPFG) has issued at least five notices on Fu's crimes of the persecution of Falun Gong practitioners, including forced live organ harvesting. 'Significant Meritorious Performance' The court said Sun and Fu had "significant meritorious performance," which is why they were spared the death penalty. However, no details were given in the verdicts. China observers believe the court spared the lives of Sun and Fu because they divulged information about the serious crimes committed by top CCP officials. Wang said that those responsible for persecuting Falun Gong—including Jiang, Zeng, and the "Blood Debt Gang"—will face trial in the near future. "At that time, Sun Lijun and Fu Zhenghua, who were left alive, and Zhou Yongkang and Bo Xilai, both previously sentenced to life in prison, will all serve as important witnesses to Zeng and Jiang's crimes of launching and leading the persecution of Falun Gong," Wang wrote in a Sept. 25 article for the Chinese language edition of The Epoch Times. Piero Tozzi, senior adviser to Rep. Chris Smith (R-N.J.), speaks at a rally to commemorate the 23rd anniversary of the launch of the Chinese regime's persecution of spiritual group Falun Gong, held on the National Mall in Washington on July 21, 2022. (Lisa Fan/The Epoch Times) Current affairs commentator Li Zhengkuan expressed the same view. "As Falun Gong practitioners in China and abroad spread the truth about the faith and the persecution, more and more peopl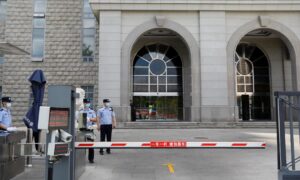 Two Chinese security officials are sentenced to life in prison over corruption charges ahead of the ruling Chinese Communist Party's National Congress in mid-October. Moreover, both officials were involved in the persecution of Falun Gong and some China observers believe they will soon be brought to justice for human rights abuses.

Sun Lijun, former deputy security minister, and Fu Zhenghua, former justice minister and executive deputy security minister, appeared in a Beijing court on Sept. 23.

The court announced their suspended death sentences would be commuted to life in prison after two years without parole or commutation. As part of their sentencing, they were stripped of all their political rights and all personal properties were confiscated.
The court's judgment also stated that Sun and Fu "accepted a huge amount of bribes, the circumstances of their crimes were particularly serious, the social impact was particularly bad, and it caused particularly heavy losses to the country and the people."
The CCP's top disciplinary watchdog, the Central Commission for Discipline Inspection, said in a notice that "Sun would do anything to achieve his political goals and has no moral bottom line." China's Public Security Ministry previously accused Sun of spreading the "venomous" influence of his "political clique."
Other four provincial-level officials who are members of Sun's "political clique" have also received lengthy prison sentences.
Chinese leader Xi Jinping is vying for an unprecedented third term at the Party congress, which starts on Oct. 16. He has been purging political opponents through an anti-corruption campaign since coming to power in 2012.

Serious Crimes
It's widely believed that Sun and his clique are supported by former CCP leader Jiang Zemin's faction.
Aside from Jiang, China affairs analyst Wang Youqun pointed out that the bigger bosses behind Sun include Meng Jianzhu, former member of the CCP's Politburo and former secretary of the Central Political and Legal Affairs Commission, and Zeng Qinghong, former member of the Politburo and vice-chairman of China.
Sun and Fu are significant members of the CCP's "Blood Debt Gang" that persecutes Falun Gong, led by Jiang and Zeng.

Falun Gong, also known as Falun Dafa, is an ancient Chinese spiritual practice consisting of simple, slow-moving meditation exercises and teachings based on the principles of truthfulness, compassion, and tolerance. It grew in popularity during the 1990s, with 70 million to 100 million adherents in China by the end of the decade, according to official estimates at the time.
Feeling threatened by its popularity, the CCP launched a systematic elimination campaign in July 1999. Since then, millions have been detained inside prisons, labor camps, and other facilities, with hundreds of thousands tortured while incarcerated, according to the Falun Dafa Information Center.
Sun and Fu served as directors of the regime's "610 Office," an organization set up to persecute Falun Gong.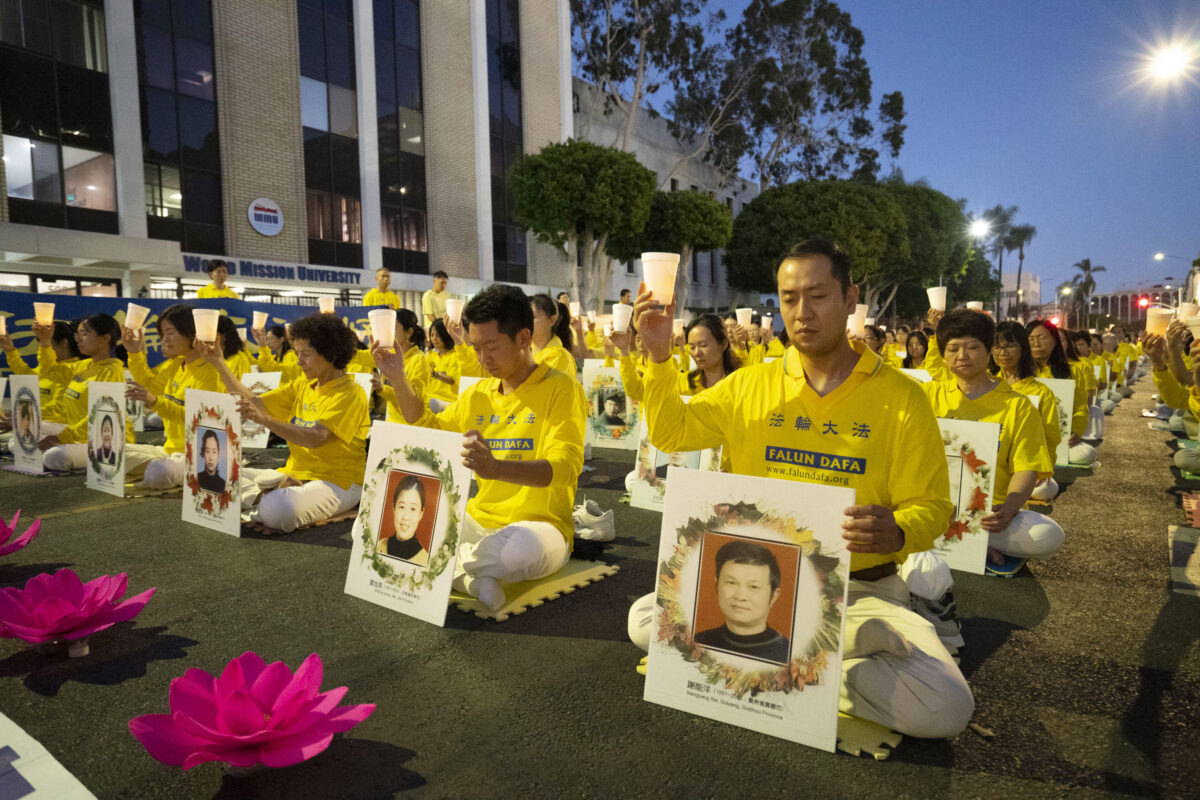 Fu also directly planned and carried out the "709" mass arrest of civil rights lawyers in China in 2015. Many persecuted lawyers represented Falun Gong adherents and defended their innocence and rights in court.

The World Organization to Investigate the Persecution of Falun Gong (WOIPFG) has issued at least five notices on Fu's crimes of the persecution of Falun Gong practitioners, including forced live organ harvesting.
'Significant Meritorious Performance'
The court said Sun and Fu had "significant meritorious performance," which is why they were spared the death penalty. However, no details were given in the verdicts.
China observers believe the court spared the lives of Sun and Fu because they divulged information about the serious crimes committed by top CCP officials.
Wang said that those responsible for persecuting Falun Gong—including Jiang, Zeng, and the "Blood Debt Gang"—will face trial in the near future.
"At that time, Sun Lijun and Fu Zhenghua, who were left alive, and Zhou Yongkang and Bo Xilai, both previously sentenced to life in prison, will all serve as important witnesses to Zeng and Jiang's crimes of launching and leading the persecution of Falun Gong," Wang wrote in a Sept. 25 article for the Chinese language edition of The Epoch Times.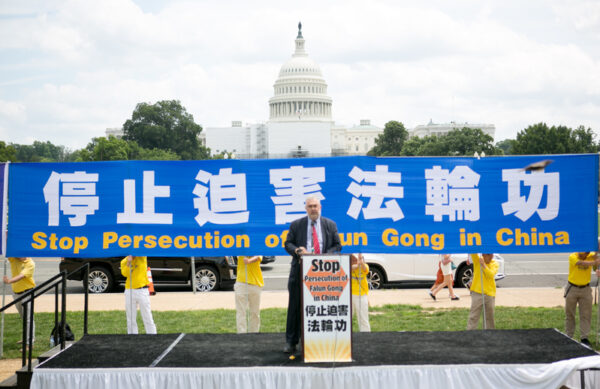 Current affairs commentator Li Zhengkuan expressed the same view.
"As Falun Gong practitioners in China and abroad spread the truth about the faith and the persecution, more and more people in the regime's political, legal, and public security systems no longer blindly follow the persecution order. Many have already stopped participating, and some are doing their best to protect Falun Gong practitioners within their power," he wrote in a Sept. 25 article for the Chinese language edition of The Epoch Times.
"In the near future, the CCP will be subject to an international trial no less than the Nuremberg trials of the Nazis. And everyone involved will inevitably face the ultimate judgment of the human law, as well as the judgment of conscience."