Cataracts: Causes, Costs, and Possible Cures
While surgery is the default treatment for cataracts, research suggests other therapiesCataracts, the progressive clouding of the eye's outer lens, are the leading cause of blindness worldwide, according to the World Health Organization's 2019 World Report on Vision. Their surgical removal, typically an in-office procedure and one of the most frequently performed surgeries in the world, is and has been the only remedy approved by the U.S. Food and Drug Administration to date. Globally, over 2 billion people are affected by cataracts. Some 88.17 percent of people over 60 will develop some form of cataract, according to a research review published in Eye in 2020, with a study published in PLoS Medicine in 2008 showing "a significant relationship between poverty and visual impairment from cataract." After the age of 40, the risk of developing cataracts increases by the decade, and by age 80, a majority of Americans will have had a cataract or cataract surgery. The average out-of-pocket cost per eye for cataract surgery in the U.S. in 2022 is $3,500 to $7,000, depending on the type of lens used to replace your own, the technology and equipment used in the procedure, the pricing of the individual doctor, and whether you need a hospital stay, among other factors. The procedure is often covered by Medicare and private insurance, although the patient is typically left with a 20 percent out-of-pocket expense. Cataract surgery isn't inevitable, however. Early detection, access to proper healthcare, lifestyle choices, and nutritional supplementation are showing great promise in slowing cataract formation, and may even reverse the condition, leading natural health doctors say. "Nutrients play an enormous role in preventing and treating the leading causes of impaired vision in North America–cataracts and macular degeneration," writes Dr. Michael Murray, N.D., an expert in natural medicine for over 40 years and the author of over 20 books. "In both conditions, the eye's normal protective mechanisms are unable to prevent damage to the lens and macula, respectively." Murray is a graduate and former faculty member of Bastyr University in Seattle, where he currently serves on the school's Board of Regents. According to Murray, the risk factors for developing cataracts include "excessive ultraviolet sunlight exposure, tobacco use, diabetes, high blood pressure, and certain medications, such as long-term use of oral corticosteroids (prednisone). Excessive alcohol intake also predisposes one to develop cataracts." The National Institutes of Health's National Eye Institute (NEI) echoes those causes and also points to serious eye injuries, glaucoma, or other eye conditions. In a healthy eye, the clear outer lens of the eye receives light and directs it into the eye and onto the retina, which then converts the light into nerve signals that are transmitted to the brain. If the lens of the eye is clear, it transmits a sharp image to the retina and our vision is good. If the eye's lens is cloudy, as it is with a cataract, our vision will be blurry. Left untreated, cataracts can severely affect a person's ability to live independently and, in the worst case, they can cause total blindness. "Nutritional antioxidants like beta-carotene, vitamin C, vitamin E, zinc, copper, and selenium are extremely important for eye health," Murray says. "Zinc is perhaps the most important mineral for eye health, as it plays an essential role in the metabolism of the retina and the visual process. Levels of zinc have been shown to be greatly reduced in over 90 percent of cataract cases." If you can proactively increase your antioxidant load before a cataract begins to form, you may be able to prevent a cataract from forming or delay its development. "Even something as simple as taking vitamin C or zinc can produce dramatic effects in preserving eye health," writes Murray. "In one study, the use of vitamin C supplements for greater than 10 years was associated with a 77 percent lower rate of cataract formation compared to those who did not take a vitamin C supplement." Murray recommends supplements and minerals such as lutein, zeaxanthin, pine bark extract, quercetin, resveratrol, selenium, spirulina, vitamin C, and fish oil, as well as a quality multivitamin. Dr. Ronald Grisanti, who runs Functional Medicine University, shares his own guidance on recognizing the symptoms of a cataract. Some of the signs of a developing cataract in one or both of your eyes, Grisanti says, are your vision becoming cloudy or blurry, or one eye having brighter and clearer vision than the other. Or you may experience a greater sensitivity to light, particularly from oncoming vehicle headlights. Your color perception may be inaccurate or you may need brighter lighting in your environment to complete tasks. Some people find it more difficult to see in the dark. Grisanti is quite optimistic about the use of natural supplements in treating cataracts. He cites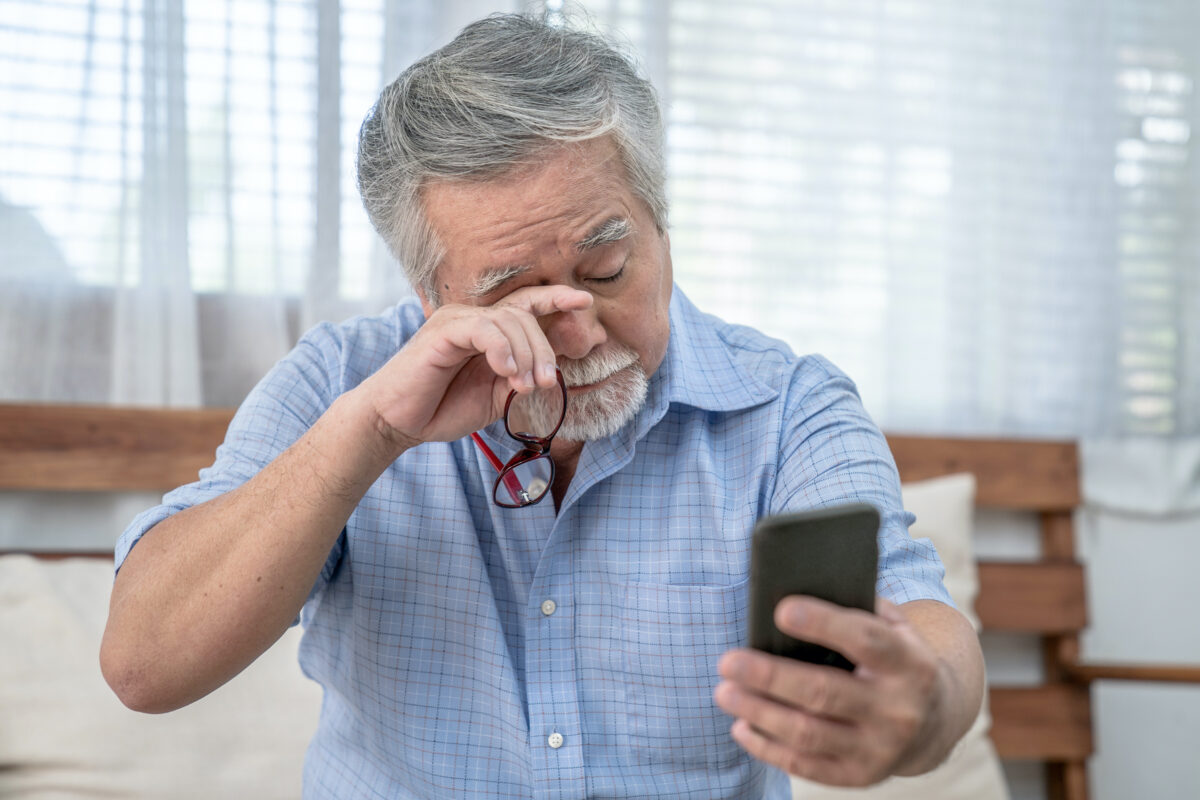 While surgery is the default treatment for cataracts, research suggests other therapies
Cataracts, the progressive clouding of the eye's outer lens, are the leading cause of blindness worldwide, according to the World Health Organization's 2019 World Report on Vision. Their surgical removal, typically an in-office procedure and one of the most frequently performed surgeries in the world, is and has been the only remedy approved by the U.S. Food and Drug Administration to date.
Globally, over 2 billion people are affected by cataracts. Some 88.17 percent of people over 60 will develop some form of cataract, according to a research review published in Eye in 2020, with a study published in PLoS Medicine in 2008 showing "a significant relationship between poverty and visual impairment from cataract."
After the age of 40, the risk of developing cataracts increases by the decade, and by age 80, a majority of Americans will have had a cataract or cataract surgery.
The average out-of-pocket cost per eye for cataract surgery in the U.S. in 2022 is $3,500 to $7,000, depending on the type of lens used to replace your own, the technology and equipment used in the procedure, the pricing of the individual doctor, and whether you need a hospital stay, among other factors.
The procedure is often covered by Medicare and private insurance, although the patient is typically left with a 20 percent out-of-pocket expense.
Cataract surgery isn't inevitable, however. Early detection, access to proper healthcare, lifestyle choices, and nutritional supplementation are showing great promise in slowing cataract formation, and may even reverse the condition, leading natural health doctors say.
"Nutrients play an enormous role in preventing and treating the leading causes of impaired vision in North America–cataracts and macular degeneration," writes Dr. Michael Murray, N.D., an expert in natural medicine for over 40 years and the author of over 20 books.
"In both conditions, the eye's normal protective mechanisms are unable to prevent damage to the lens and macula, respectively."
Murray is a graduate and former faculty member of Bastyr University in Seattle, where he currently serves on the school's Board of Regents.
According to Murray, the risk factors for developing cataracts include "excessive ultraviolet sunlight exposure, tobacco use, diabetes, high blood pressure, and certain medications, such as long-term use of oral corticosteroids (prednisone). Excessive alcohol intake also predisposes one to develop cataracts."
The National Institutes of Health's National Eye Institute (NEI) echoes those causes and also points to serious eye injuries, glaucoma, or other eye conditions.
In a healthy eye, the clear outer lens of the eye receives light and directs it into the eye and onto the retina, which then converts the light into nerve signals that are transmitted to the brain.
If the lens of the eye is clear, it transmits a sharp image to the retina and our vision is good. If the eye's lens is cloudy, as it is with a cataract, our vision will be blurry.
Left untreated, cataracts can severely affect a person's ability to live independently and, in the worst case, they can cause total blindness.
"Nutritional antioxidants like beta-carotene, vitamin C, vitamin E, zinc, copper, and selenium are extremely important for eye health," Murray says. "Zinc is perhaps the most important mineral for eye health, as it plays an essential role in the metabolism of the retina and the visual process. Levels of zinc have been shown to be greatly reduced in over 90 percent of cataract cases."
If you can proactively increase your antioxidant load before a cataract begins to form, you may be able to prevent a cataract from forming or delay its development.
"Even something as simple as taking vitamin C or zinc can produce dramatic effects in preserving eye health," writes Murray. "In one study, the use of vitamin C supplements for greater than 10 years was associated with a 77 percent lower rate of cataract formation compared to those who did not take a vitamin C supplement."
Murray recommends supplements and minerals such as lutein, zeaxanthin, pine bark extract, quercetin, resveratrol, selenium, spirulina, vitamin C, and fish oil, as well as a quality multivitamin.
Dr. Ronald Grisanti, who runs Functional Medicine University, shares his own guidance on recognizing the symptoms of a cataract.
Some of the signs of a developing cataract in one or both of your eyes, Grisanti says, are your vision becoming cloudy or blurry, or one eye having brighter and clearer vision than the other. Or you may experience a greater sensitivity to light, particularly from oncoming vehicle headlights. Your color perception may be inaccurate or you may need brighter lighting in your environment to complete tasks. Some people find it more difficult to see in the dark.
Grisanti is quite optimistic about the use of natural supplements in treating cataracts. He cites several studies in his piece, "How to Reverse Cataracts."
In one study, he writes, researchers looked at the antioxidant carnosine, and the acetylated form of it, called N-acetyl-L-carnosine, which can penetrate both the water-based and fat or lipid-based parts of the eye, thereby improving DNA repair and ultimately, vision.
Grisanti lauds N-acetyl-L-carnosine and believes it has shown that it can prevent and even reverse cataracts.
"In one of the studies," writes Grisanti, "people in their 60s suffering with cataracts for 2 to 21 years used drops of carnosine solution three or four times a day for a few months. Carnosine improved their sight making the lenses become more transparent or clear. Basically, it reversed the effects of cataracts."
In another study that Grisanti documents, two subject groups that were diagnosed as needing cataract surgery within two years received eye drops. One group took the N-acetylcarnosine drops and the other got a placebo.
"After six months, 90 percent of the eyes treated with N-acetylcarnosine showed improvements in visual acuity anywhere from 7 to 100 percent," he writes. "Glare sensitivity improved 27 to 100 percent in 88 percent of people. And there was no worsening of vision, as there should have been with time."
However, while the National Eye Institute (NEI) agrees that cataracts can be related to health habits and preexisting diseases, they firmly assert that cataracts are generally part of the natural aging process and therefore inevitable for many.
"By age 75, half of white Americans have a cataract," the NEI says on its website. "By age 80, 70 percent of whites have a cataract compared with 53 percent of blacks and 61 percent of Hispanic Americans."
Additionally, it reports, in 2010, women were shown to be more prone to developing a cataract. Sixty-one percent of Americans with a cataract were women and 39 percent were men.
According to the NEI, "no matter what type of cataract you have, the treatment is always surgery."