Cambodia Human Trafficking: Hong Kong Police Asks Kidnapped to Send Forms and Upload Photos for Help
Hong Kong Police Force (HKPF) representative, Tony Ho Chun-tung, responded at a press conference, to the recent kidnapping of Hongkongers by Cambodian fraudulent crime organizers. As of Aug. 22, 2022, Hong Kong Police has received 36 rescue requests thus far. The senior superintendent of Organized Crime and Triad Bureau said, "Of the 36 cases, 32 are male and four are female. They are between 19 and 50 years old."Hong Kong Police suspected 22 victims are still held against their will, possibly in either Cambodia or Burma. Of the 22, police could only confirm the safety and whereabouts of 13 of them. HKPF is still trying to locate nine victims. While 11 Hong Kong scam victims have returned to Hong Kong safely, three have decided not to return to Hong Kong immediately. Since Aug. 22 morning, Hong Kong Police have arrested five local Hongkongers. Two were suspected to be the backbone members of the scam organization. All five arrestees are being detained for investigation. Ho pointed out that these scams usually begin with job postings of high-pay-little-demand work offers online. It is said to be a common practice for criminals to confiscate victims' passports as soon as they arrive at the airport before trapping them in confinement. The criminals would then force the victims to work in a criminal scam call center. The victims are forced to lure others to become the next criminals' targets. Police said if the victims fail or disobey, they would be inhumanely tortured, abused, and assaulted until they agree to work for the criminals' scam organizations. HKPF claimed, "Many of these victims were rescued due to the generous assistance from the local Chinese ambassadors and the Beijing Government." Other victims either escaped on their own or paid a hefty ransom for their freedom. The Hong Kong government is highly concerned and works closely with Interpol. SSP Ho said, the "National Security Bureau has established a special unit. Their priority is to bring back the kidnapped citizens safely." The police also urged that if any of the public members suspect their loved ones of being a victim of these criminal groups or job scams, they should contact the Police Department or Immigration Department immediately. The Immigration Department has set up a WhatsApp Hotline exclusively for overseas victims to seek help. The hotline is +852-51908909. This is Not a New Trend In 2021, about 20,000 cases were reported relating to overseas job scams. According to an interview with Ms. Anna from GASO, Global Anti-scam Organization, a lot of the victims were neglected by Hong Kong authorities for six months with no response. The police claimed, "The cases being overseas is partly what hinders our investigation and rescue." Victims' Stories Based on multiple media reports, survivors managed to escape and talked about their horrific experiences of being trafficked and forced to work for underground illegal groups. Case 1 On Aug. 18, 42 Vietnamese employees escaped en masse from a casino near the Cambodian-Vietnamese border. Malaysia's China Daily interviewed Mr Hui (pseudo), a 25-year-old survivor on Aug. 22, who said he was tricked into the scam by one of his neighbors. His neighbor arranged for Hui to work at the casino. Once he arrived at what he thought was a high-paid job, he was forced to dress as a woman, as the criminals believed that would increase the value. Mr Hui was told that if he did not do as he was told, he would be electrically shocked until he passed out. Mr. Hui was sold to a Cambodian casino for 4 months, and the casino began asking the victims (who they call piglets), to lure Vietnamese online romantically. Since the criminals thought it would be more convincing, the casino forced the men to seduce and deceive Vietnamese men dressed as Vietnamese women. so the prey would fall for the scam more easily. According to Hui, he said the casino had a target set for the scams. "We have to reach the target of VND 300 million to 400 million per month (about HK$100,000 to HK$130,000/US$12,700 to US$16.600) per month. Anyone who meets the target will be guaranteed safety for the next 30 days. A survivor who is friends with Hui told the newspaper that if he didn't make the target, the criminals would electrically shock his limbs. He would be tied to a chair and shocked until he fainted. Case 2 TVB USA interviewed a Mr. Wong, who claimed that his friends are currently in the infamous area of KK Park district in Burma. Mr. Wong said his friend first arrived In Thailand and was on the way to the hotel arranged by the scammer. But after he got into the van, he was taken to Myanmar against his will. Like other victims, Mr. Wong's friend Tony, was able to make contact with the outside world after being kidnapped, as the criminals wanted Tony to ask for ransom, a total of US$20,000. Scammers were specific that they would only release him to the district entrance after they received the money. Mr Wong said th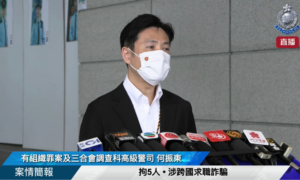 Hong Kong Police Force (HKPF) representative, Tony Ho Chun-tung, responded at a press conference, to the recent kidnapping of Hongkongers by Cambodian fraudulent crime organizers. As of Aug. 22, 2022, Hong Kong Police has received 36 rescue requests thus far. The senior superintendent of Organized Crime and Triad Bureau said, "Of the 36 cases, 32 are male and four are female. They are between 19 and 50 years old."
Hong Kong Police suspected 22 victims are still held against their will, possibly in either Cambodia or Burma. Of the 22, police could only confirm the safety and whereabouts of 13 of them. HKPF is still trying to locate nine victims. While 11 Hong Kong scam victims have returned to Hong Kong safely, three have decided not to return to Hong Kong immediately.
Since Aug. 22 morning, Hong Kong Police have arrested five local Hongkongers. Two were suspected to be the backbone members of the scam organization. All five arrestees are being detained for investigation. Ho pointed out that these scams usually begin with job postings of high-pay-little-demand work offers online.
It is said to be a common practice for criminals to confiscate victims' passports as soon as they arrive at the airport before trapping them in confinement.
The criminals would then force the victims to work in a criminal scam call center. The victims are forced to lure others to become the next criminals' targets. Police said if the victims fail or disobey, they would be inhumanely tortured, abused, and assaulted until they agree to work for the criminals' scam organizations.
HKPF claimed, "Many of these victims were rescued due to the generous assistance from the local Chinese ambassadors and the Beijing Government."
Other victims either escaped on their own or paid a hefty ransom for their freedom.
The Hong Kong government is highly concerned and works closely with Interpol. SSP Ho said, the "National Security Bureau has established a special unit. Their priority is to bring back the kidnapped citizens safely."
The police also urged that if any of the public members suspect their loved ones of being a victim of these criminal groups or job scams, they should contact the Police Department or Immigration Department immediately.
The Immigration Department has set up a WhatsApp Hotline exclusively for overseas victims to seek help. The hotline is +852-51908909.
This is Not a New Trend
In 2021, about 20,000 cases were reported relating to overseas job scams. According to an interview with Ms. Anna from GASO, Global Anti-scam Organization, a lot of the victims were neglected by Hong Kong authorities for six months with no response.
The police claimed, "The cases being overseas is partly what hinders our investigation and rescue."
Victims' Stories
Based on multiple media reports, survivors managed to escape and talked about their horrific experiences of being trafficked and forced to work for underground illegal groups.
Case 1
On Aug. 18, 42 Vietnamese employees escaped en masse from a casino near the Cambodian-Vietnamese border.
Malaysia's China Daily interviewed Mr Hui (pseudo), a 25-year-old survivor on Aug. 22, who said he was tricked into the scam by one of his neighbors. His neighbor arranged for Hui to work at the casino. Once he arrived at what he thought was a high-paid job, he was forced to dress as a woman, as the criminals believed that would increase the value. Mr Hui was told that if he did not do as he was told, he would be electrically shocked until he passed out.
Mr. Hui was sold to a Cambodian casino for 4 months, and the casino began asking the victims (who they call piglets), to lure Vietnamese online romantically. Since the criminals thought it would be more convincing, the casino forced the men to seduce and deceive Vietnamese men dressed as Vietnamese women. so the prey would fall for the scam more easily.
According to Hui, he said the casino had a target set for the scams. "We have to reach the target of VND 300 million to 400 million per month (about HK$100,000 to HK$130,000/US$12,700 to US$16.600) per month. Anyone who meets the target will be guaranteed safety for the next 30 days. A survivor who is friends with Hui told the newspaper that if he didn't make the target, the criminals would electrically shock his limbs. He would be tied to a chair and shocked until he fainted.
Case 2
TVB USA interviewed a Mr. Wong, who claimed that his friends are currently in the infamous area of KK Park district in Burma.
Mr. Wong said his friend first arrived In Thailand and was on the way to the hotel arranged by the scammer. But after he got into the van, he was taken to Myanmar against his will. Like other victims, Mr. Wong's friend Tony, was able to make contact with the outside world after being kidnapped, as the criminals wanted Tony to ask for ransom, a total of US$20,000. Scammers were specific that they would only release him to the district entrance after they received the money.
Mr Wong said the victims will be resold to different parts of the country. However, as the district is the last stop, once they arrive at KK district, the criminals won't be able to resell more victims. The next thing they would do is harvest organs, before dumping the bodies into the public rivers. Inside the district, many Hongkongers are trapped and caged in a small room as if they were piglets stuck in a tiny pig pen. The toilet was right next to where they slept. They are also being watched.
Tony said if the victims manage to bring five people over, there is a chance they might be released. He also claimed that he witnessed someone escaping, only to be recaptured and then had his fingers cut off. He saw some people being waterboarded, others were having their organs cut out of their bodies. Some 12 or 13-year-old girls were being raped.
In Cambodia, Sihanoukville has become a gold mine for Chinese developers and gambling businesses. As the biggest trading center, it has also become a hotbed for criminals, especially in Myanmar as an authoritarian state, it is little or no help from the police authorities as corruption is everywhere and continuous.
Case 3
A father of a victim complained that his son managed to escape in Thailand from the criminals, and was also able to buy a return ticket to Hong Kong. But because he couldn't reserve a quarantine hotel in Hong Kong, he was stuck in Thailand, until he was captured again by the criminal groups.
The Security Bureau responded, "We are not clear on which case this was referring to, or whether the victim has requested help." The bureau urged the victim's father to contact the department.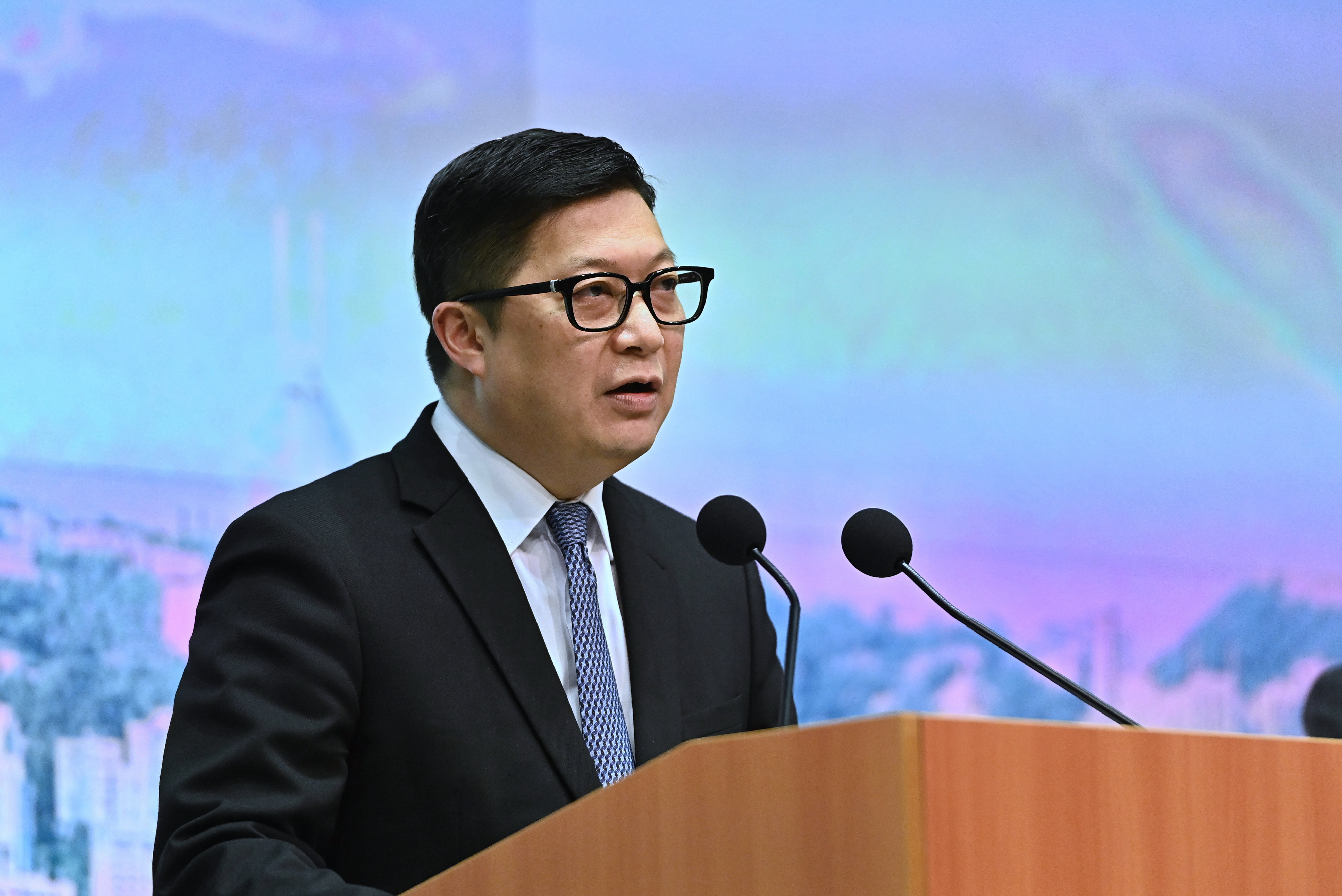 Hong Kong Anti-human Trafficking Law Too Backward
Hong Kong media am370 interviewed Ho Pui-Sze, principal lecturer at the Faculty of Law of the University of Hong Kong. Ho believes that the existing legislation in Hong Kong is not adequate to deal with the cross-country incident.
Ho said that the existing legislation in Hong Kong is mainly enforced by different legislations such as the Crimes Ordinance, the Immigration Ordinance, the Employment Ordinance, such as the Criminal Offenses Ordinance.
These legislations only aim at prostitution and human trafficking into or out of Hong Kong. However, it does not cover labor exploitation and forced crimes.
She pointed out that the High Court had earlier ruled that the current legislation in Hong Kong could not target cases of human trafficking or forced labour, Since there is no legal basis. Law enforcement therefore cannot conduct corresponding investigations.
Ho stated, "Right now the legislation and law in Hong Kong are too backward. The government should establish and reinforce a law as soon as possible to increase deterrence.
America Saw This Coming
In July 2022, the United States released the 2022 Human Trafficking Report. While China is ranked the worst which means its standard is not in line with U.S. Protection of Victims of Human Trafficking at all, Hong Kong was also included in the monitor list at the second level. This is the third year since Hong Kong has been positioned on the second-level list. The report pointed out that the Hong Kong government did not meet the minimum standard to show its effort in eliminating human trafficking.
The HKGov strongly opposed the report, arguing that the assessment is unfair and biased. The HKGov also said that human trafficking is not a common problem in Hong Kong. But the recent kidnap cases in Cambodia prove otherwise.
Meanwhile, the report highlighted the Belt and Road Initiative of the CCP and HKGov jointly, "There are many exploitation cases of workers, including salary deduction, forced overtime, confiscation of identity documents. Some people are threatened with violence."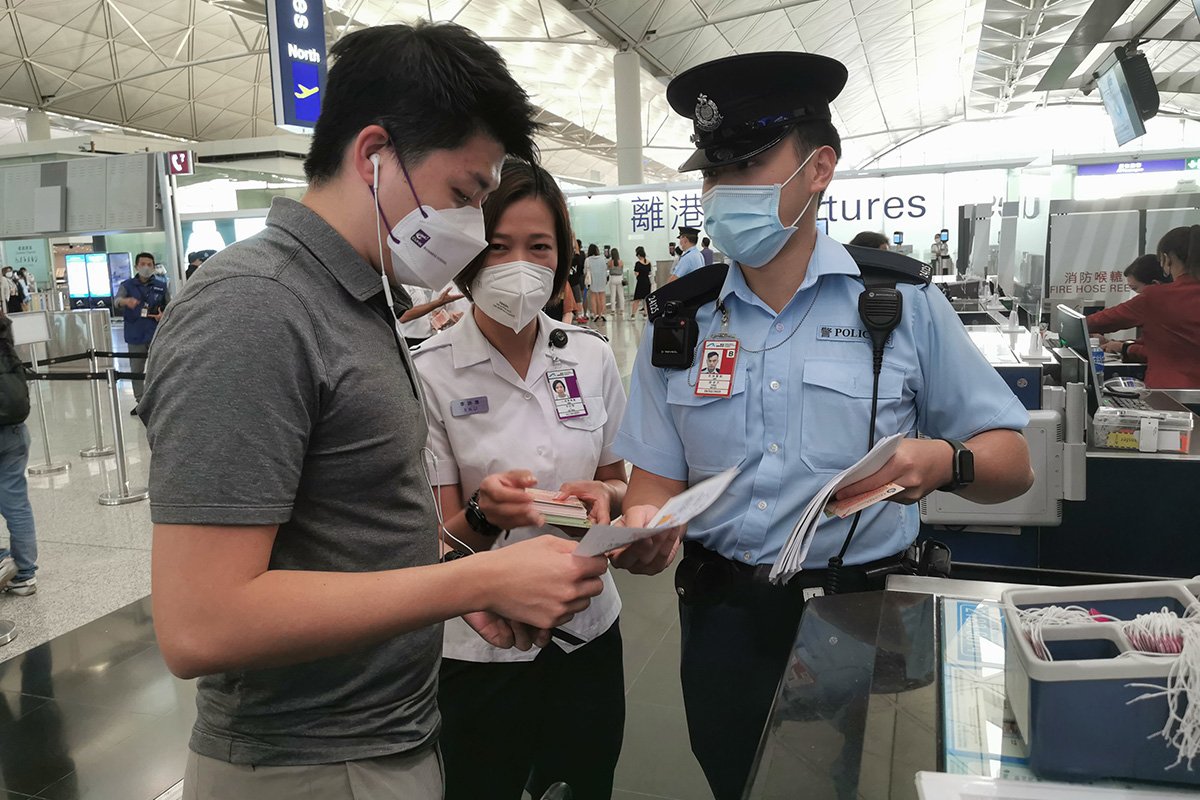 HKgov's Reaction Greeted with Mockery
While Taiwan has been swift with its rescue mission, Hong Kong has been almost nonresponsive until the news hit the media a couple of weeks ago.
Michael Cheuk Hau-yip, deputy secretary for security, said on Aug. 19, that the difficulty of rescuing Hongkongers is to confirm the victims' exact whereabouts and obtain cooperation with the local authorities. Cheuk urged the public, "You can take a photo and fill in a form requesting help and send it to the Immigration Department. Alternatively, you can call the Immigration Department for help."
Cheuk also claimed that the victims can use mobile data to retrieve the form and upload photos. He said, after that the local law enforcement units will follow up with the Chinese Embassy and Interpol.
Since Hong Kong does not have its own embassies internationally, it can only rely on the Chinese Embassy and local authorities to assist in its rescue missions.
Netizens then fired back at Cheuk, saying how would a kidnapped victim have the time to use mobile data to download a form and upload photos? Some netizens also called the government rescue plan "idiotic."