California Becomes More Blue, and Other Trends Heading into 2023
CommentaryAs 2022 is wrapping up, I thought I'd review some general trends in the news to see what California has in store for the new year. Becoming Bluer Democrats increased their single-party dominance over the state, picking up one seat each in the Assembly and state Senate. They did lose two seats from California in the U.S. Congress, one due to the state going from 53 seats to 52, the other to a Republican. But at the national level, Republicans expected so many more victories in an off-election year, when the incumbent party usually loses at least 30 seats, and with high inflation and the economy headed into recession. Democrats also easily won all statewide seats, from the governorship on down, and the reelection of U.S. Sen. Alex Padilla. Gov. Gavin Newsom's numbers were down a little from 2018, but he still posted a solid win. And formerly staunchly Republican Orange County for the first time in five decades elected Democrats to a majority of seats on its Board of Supervisors. What to watch in 2023: Can Republicans come up with a strategy to start winning again, as they have in New York? Or will they just give up? $100 Billion Surplus Goes Poof! The state started the year enjoying an incredible general-fund surplus of nearly $100 billion. But by the end of the year, the Legislative Analyst was projecting it would flip to a $24 billion deficit. In two weeks, Newsom will release his own numbers in his proposed budget for fiscal year 2023-24, which begins next July 1. The last major recession in 2008-10 saw immense budget problems over what spending to cut and which taxes to increase. That period was the end of the administration of the last Republican governor, Arnold Schwarzenegger. In 2008, the budget was passed on Sept. 23, 100 days after the mandate of passage by June 15 according to the California Constitution. What to watch in 2023: This time the governor, Newsom, is a Democrat. And he's obviously running for president. Can he prevent a tax increase that easily could be passed in a legislature with more than two-thirds supermajorities of fellow Democrats? Fix for Homelessness? New Los Angeles Mayor Karen Bass has declared an emergency over the homelessness crisis. Gov. Gavin Newsom recently signed the CARE Court (for Community Assistance, Recovery, and Empowerment) to make it easier for family members, medical personnel, and first responders to refer the mentally ill for treatment. But there are three problems: The state's balmy weather encourages people with problems to come here from places like Buffalo to live on the streets. The state's political culture is very liberal; Bass is no L.A. version of New York City's 1990s-era Mayor Rudy Guliani. And the economic recession soon to hit everyone will send a lot of people into unemployment lines—and the streets. What to watch in 2023: Will the many new home-building laws and programs for the poor have any effect at all? Or will they just become another failed policy distorting the market and making matters worse by discouraging market-based, private-sector construction? Exodus From Paradise Continues According to new U.S. Census numbers, in the year ending July 1, 2022, California's population dropped 113,649. That's the third drop in a row, all when Newsom has been in office. What he calls the California Way is under an exit sign. Only New York lost more people, at 180,341. Illinois was in third place, losing 104,437. All three are run by liberal Democrats. By contrast, our rivals Texas gained 470,708 and Florida 416,754. Their much cheaper housing and lack of a state income tax were magnets to those fleeing wildly expensive California. They also have conservative Republican governors. Numbers released in July showed San Francisco in particular lost almost 7 percent of its population during the pandemic, from April 2020 to July 2021. Reported the San Francisco Chronicle, "The data shows that young people in general were more likely to leave the city. The city lost about 20 percent of all residents age 25 to 29 over this time and 15 percent of those 20 to 24." When you lose your young people, you lose your future. What to watch in 2023: Is there any chance the state's frayed image can be repaired enough to halt the exodus? Education's Continuing Dunce Cap Part of the reason young people are leaving is the horrible condition of public education. Some young friends of mine with two toddlers are planning to head out before their kids go to kindergarten. Test score data released in October showed the state's students, already scoring among the lowest of the 50 states, lost more ground during the pandemic. The excessive lockdowns imposed by Gov. Gavin Newsom and, especially, the Los Angeles Unified School District kept the young scholars out of the classroom far too long. That happened despite spending nearly $24,000 per student on average in the fiscal 2022-23 budget. What to watch for in 2023: Will parents continue to wake up an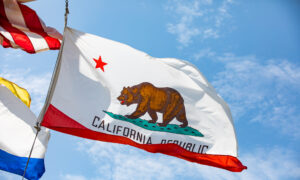 Commentary
As 2022 is wrapping up, I thought I'd review some general trends in the news to see what California has in store for the new year.
Becoming Bluer
Democrats increased their single-party dominance over the state, picking up one seat each in the Assembly and state Senate. They did lose two seats from California in the U.S. Congress, one due to the state going from 53 seats to 52, the other to a Republican. But at the national level, Republicans expected so many more victories in an off-election year, when the incumbent party usually loses at least 30 seats, and with high inflation and the economy headed into recession.
Democrats also easily won all statewide seats, from the governorship on down, and the reelection of U.S. Sen. Alex Padilla. Gov. Gavin Newsom's numbers were down a little from 2018, but he still posted a solid win. And formerly staunchly Republican Orange County for the first time in five decades elected Democrats to a majority of seats on its Board of Supervisors.
What to watch in 2023: Can Republicans come up with a strategy to start winning again, as they have in New York? Or will they just give up?
$100 Billion Surplus Goes Poof!
The state started the year enjoying an incredible general-fund surplus of nearly $100 billion. But by the end of the year, the Legislative Analyst was projecting it would flip to a $24 billion deficit. In two weeks, Newsom will release his own numbers in his proposed budget for fiscal year 2023-24, which begins next July 1.
The last major recession in 2008-10 saw immense budget problems over what spending to cut and which taxes to increase. That period was the end of the administration of the last Republican governor, Arnold Schwarzenegger. In 2008, the budget was passed on Sept. 23, 100 days after the mandate of passage by June 15 according to the California Constitution.
What to watch in 2023: This time the governor, Newsom, is a Democrat. And he's obviously running for president. Can he prevent a tax increase that easily could be passed in a legislature with more than two-thirds supermajorities of fellow Democrats?
Fix for Homelessness?
New Los Angeles Mayor Karen Bass has declared an emergency over the homelessness crisis. Gov. Gavin Newsom recently signed the CARE Court (for Community Assistance, Recovery, and Empowerment) to make it easier for family members, medical personnel, and first responders to refer the mentally ill for treatment.
But there are three problems: The state's balmy weather encourages people with problems to come here from places like Buffalo to live on the streets. The state's political culture is very liberal; Bass is no L.A. version of New York City's 1990s-era Mayor Rudy Guliani. And the economic recession soon to hit everyone will send a lot of people into unemployment lines—and the streets.
What to watch in 2023: Will the many new home-building laws and programs for the poor have any effect at all? Or will they just become another failed policy distorting the market and making matters worse by discouraging market-based, private-sector construction?
Exodus From Paradise Continues
According to new U.S. Census numbers, in the year ending July 1, 2022, California's population dropped 113,649. That's the third drop in a row, all when Newsom has been in office. What he calls the California Way is under an exit sign. Only New York lost more people, at 180,341. Illinois was in third place, losing 104,437. All three are run by liberal Democrats.
By contrast, our rivals Texas gained 470,708 and Florida 416,754. Their much cheaper housing and lack of a state income tax were magnets to those fleeing wildly expensive California. They also have conservative Republican governors.
Numbers released in July showed San Francisco in particular lost almost 7 percent of its population during the pandemic, from April 2020 to July 2021. Reported the San Francisco Chronicle, "The data shows that young people in general were more likely to leave the city. The city lost about 20 percent of all residents age 25 to 29 over this time and 15 percent of those 20 to 24." When you lose your young people, you lose your future.
What to watch in 2023: Is there any chance the state's frayed image can be repaired enough to halt the exodus?
Education's Continuing Dunce Cap
Part of the reason young people are leaving is the horrible condition of public education. Some young friends of mine with two toddlers are planning to head out before their kids go to kindergarten. Test score data released in October showed the state's students, already scoring among the lowest of the 50 states, lost more ground during the pandemic.
The excessive lockdowns imposed by Gov. Gavin Newsom and, especially, the Los Angeles Unified School District kept the young scholars out of the classroom far too long. That happened despite spending nearly $24,000 per student on average in the fiscal 2022-23 budget.
What to watch for in 2023: Will parents continue to wake up and insist on changes with local school boards? In April, the Placentia-Yorba Linda Unified School Board banned Critical Race Theory. CRT itself actually is a racist theory, pitting people against one another, as well as a time waster when kids need more solid academic instruction, not less. And the Temecula Valley Unified School Board did the same in December.
Well, that's a wrap for 2022. I wish you all a Happy New Year. And there will be much more to write about and discuss in 2023 in this crazy state.
Views expressed in this article are the opinions of the author and do not necessarily reflect the views of The Epoch Times.