Bayraktar hints at kill switch in combat drones
Turkish drone maker Baykar has taken precautions to prevent its combat UAVs from being turned against Türkiye, according to a top executive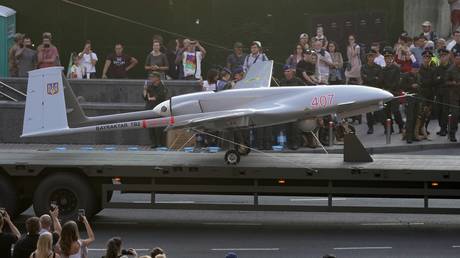 8 Jan, 2023 02:31
HomeWorld News
Bayraktar hints at kill switch in combat drones
Turkish drone maker Baykar "dominates" the software of its tech, the company's CTO said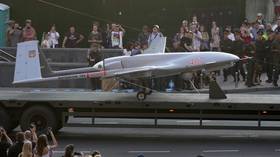 Türkiye's defence company Baykar has brushed off worries that, as it ramps up exports, its attack drones could be turned against Ankara someday, with the company's top executive suggesting that all the necessary precautions were taken against the military technology falling into the hands of a potential foe.
Speaking in an interview with TV100 earlier this week, Baykar chairman and chief technology officer, Selcuk Bayraktar, explained that first and foremost the company sells combat drones only to countries that have "close relations" or a "strategic alliance" with Türkiye, and thus does not "expect" a stab in the back.
"You also know that these are high-tech devices, and you equip high-tech devices with software. Only those who develop that technology dominate the software," he added, without elaborating.
Baykar has also taken steps to prevent hackers from taking over and causing harm with its UAVs, the CTO explained. "Of course, we have special measures regarding information security," Bayraktar told host Candas Tolga Isik. "Now you know that in this era, states are also hacked. We are taking special measures against all these, and this is also a race."
The drone maker was propelled into the global spotlight after Azerbaijan deployed its Bayraktar TB2s against Armenia to great effect in the 2020 Nagorno-Karabakh conflict. The flagship UAV is already being sold to over a dozen countries, with Baykar's exports jumping 78% last year to $1.18 billion. At the same time the company makes sure that Türkiye's military gets UAVs at one-third the prices it charges in foreign countries, Bayraktar said.
Ukraine also purchased dozens of TB2 strike drones even before the conflict with Russia began last February, with officials in Kiev claiming the weapons would give them an edge on the battlefield against the Donbass regions. Over the past year, Kiev reportedly received an unspecified number of additional drones, despite Türkiye's official neutrality over the conflict.
Since Russia began its military operation, most of Ukraine's fleet of TB2s has been destroyed, the Russian Defense Ministry has claimed. On a prank call in October, one Ukrainian official described them as "first and foremost a PR project" and said "they were all shot down within a week."