Australia's Defense Budget Hits 20-year High
In its first budget in nearly a decade, Australia's Labor government has announced it will follow through with the previous government's pledge to spend $270 billion (US$174billion) in military capability upgrades by 2030.Under the new budget, defence spending will rise to $48.7 billion this year and eventually reach over two percent of GDP, a level not seen since the late 1990s. The $270 billion defence spending will include the procurement of nuclear-powered submarines under the AUKUS security treaty, a trilateral security pact between Australia, the UK, and the United States, as well as hypersonic missiles, advanced cyber and artificial intelligence capabilities, ground defence missile systems, and drone air and sea warfare, reported The Daily Telegraph. At the same time, the budget allows for a significant increase in available flight hours for all RAAF and RAN military aircraft, including Australia's leading F-35 strike fighter. Their operations will almost double to 12,500 flight hours over the next 12 months, while more ANZAC class frigates and Hobart class destroyers will sail into the sea. In addition, Australia has emphasized increased aerial surveillance, and the P-8A Poseidon fleet will make greater efforts to carry out intelligence-gathering missions in the region. Treasurer Jim Chalmers said that the budget would allow Australia to restore its place in the region as a "diligent and dependable partner." Treasurer Jim Chalmers delivers his Budget Address at Parliament House in Canberra, Australia on Oct. 25, 2022. (Martin Ollman/Getty Images) "After nearly a decade of neglect and disrespect, we are restoring our role as a diligent and dependable partner and friend to our Pacific neighbours–for a stable, peaceful and more prosperous region," Treasurer Jim Chalmers said in his budget speech on Oct. 25. He added that the Australian Defence Force will be "well positioned to meet our security challenges over the next decade and beyond." Pacific To Recieve Increased Funding The budget also spells out the urgency the federal government is feeling to shape Australia's strategic direction and deter actions that infringe on the national interest. This will include over $147 million to advance security and engagement in the region, including the establishment of the Australian Pacific Defence Academy and multinational military and police training. There will also be $1.4 billion worth of additional development aid, with $900 million for the Pacific region, and a new Office of Southeast Asia will be set up to coordinate whole-of-government efforts and deepen regional engagement. Response to Beijing's Threat in the Pacific The budget comes amid a growing international concern over a potential attack on Taiwan by China after the 20th National Congress of the Chinese Communist Party (CCP), a congress held every five years. Chinese leader Xi Jinping (front) walks with members of the CCP's new Politburo Standing Committee, the nation's top decision-making body, as they meet the media in the Great Hall of the People in Beijing on Oct. 23, 2022. (Wang Zhao/AFP via Getty Images) Chinese leader Xi Jinping said at the opening of the Congress that the regime would never renounce the use of force to achieve "unification" of Taiwan, a self-ruled democracy that the communist regime has long regarded as a renegade province. "We will never promise to renounce the use of force, and we reserve the option of taking all measures necessary," Xi, who has successfully claimed a record-breaking third five-year term in office, told over 2,000 hand-picked CCP delegates in Beijing. It was at this time that Australian Prime Minister Anthony Albanese and Japanese Prime Minister Fumio Kishida signed a joint security pact (pdf) in Perth on Oct. 22 to consult on "contingencies" that threaten their national security interests amid growing concerns over China–Taiwan tensions. "The Australia-Japan relationship is unique and of benefit to the whole region given our shared values and interests," Albanese said in a statement. While China was not mentioned in the joint declaration, the move appeared to be a response to the CCP's growing military presence in the Indo-Pacific and provocations against Taiwan. Australia's Prime Minister Anthony Albanese (L) shakes hands with Japan's Prime Minister Fumio Kishida during their meeting in Tokyo on Sept. 27, 2022, (Japan Pool Via Jiji Press/Jiji Press/AFP via Getty Images) Japan devoted significant space of this year's annual defence report to Taiwan, stating that Taiwan's stability is "critical for Japan's security" and must be "closely monitored with a sense of urgency" while cooperating with the international community. "China has made clear that it would not hesitate to unify Taiwan by force, further increasing tensions in the region," Defense Minister Nobuo Kishi said in the report released on July 22. Nearly Half of Aussies Support Defending Taiwan Meanwhile, a new poll s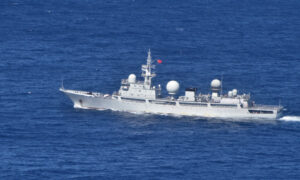 In its first budget in nearly a decade, Australia's Labor government has announced it will follow through with the previous government's pledge to spend $270 billion (US$174billion) in military capability upgrades by 2030.
Under the new budget, defence spending will rise to $48.7 billion this year and eventually reach over two percent of GDP, a level not seen since the late 1990s.
The $270 billion defence spending will include the procurement of nuclear-powered submarines under the AUKUS security treaty, a trilateral security pact between Australia, the UK, and the United States, as well as hypersonic missiles, advanced cyber and artificial intelligence capabilities, ground defence missile systems, and drone air and sea warfare, reported The Daily Telegraph.
At the same time, the budget allows for a significant increase in available flight hours for all RAAF and RAN military aircraft, including Australia's leading F-35 strike fighter.
Their operations will almost double to 12,500 flight hours over the next 12 months, while more ANZAC class frigates and Hobart class destroyers will sail into the sea.
In addition, Australia has emphasized increased aerial surveillance, and the P-8A Poseidon fleet will make greater efforts to carry out intelligence-gathering missions in the region.
Treasurer Jim Chalmers said that the budget would allow Australia to restore its place in the region as a "diligent and dependable partner."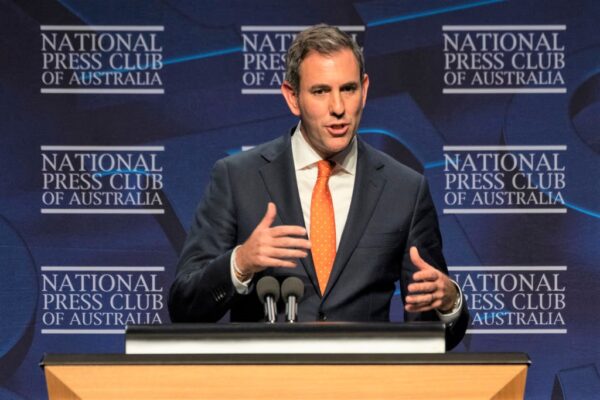 "After nearly a decade of neglect and disrespect, we are restoring our role as a diligent and dependable partner and friend to our Pacific neighbours–for a stable, peaceful and more prosperous region," Treasurer Jim Chalmers said in his budget speech on Oct. 25.
He added that the Australian Defence Force will be "well positioned to meet our security challenges over the next decade and beyond."
Pacific To Recieve Increased Funding
The budget also spells out the urgency the federal government is feeling to shape Australia's strategic direction and deter actions that infringe on the national interest. This will include over $147 million to advance security and engagement in the region, including the establishment of the Australian Pacific Defence Academy and multinational military and police training.
There will also be $1.4 billion worth of additional development aid, with $900 million for the Pacific region, and a new Office of Southeast Asia will be set up to coordinate whole-of-government efforts and deepen regional engagement.
Response to Beijing's Threat in the Pacific
The budget comes amid a growing international concern over a potential attack on Taiwan by China after the 20th National Congress of the Chinese Communist Party (CCP), a congress held every five years.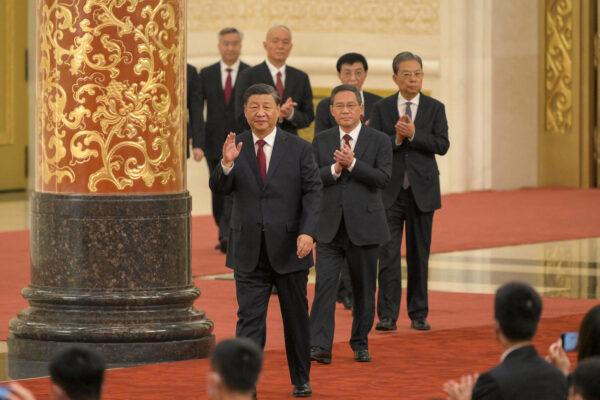 Chinese leader Xi Jinping said at the opening of the Congress that the regime would never renounce the use of force to achieve "unification" of Taiwan, a self-ruled democracy that the communist regime has long regarded as a renegade province.
"We will never promise to renounce the use of force, and we reserve the option of taking all measures necessary," Xi, who has successfully claimed a record-breaking third five-year term in office, told over 2,000 hand-picked CCP delegates in Beijing.
It was at this time that Australian Prime Minister Anthony Albanese and Japanese Prime Minister Fumio Kishida signed a joint security pact (pdf) in Perth on Oct. 22 to consult on "contingencies" that threaten their national security interests amid growing concerns over China–Taiwan tensions.
"The Australia-Japan relationship is unique and of benefit to the whole region given our shared values and interests," Albanese said in a statement.
While China was not mentioned in the joint declaration, the move appeared to be a response to the CCP's growing military presence in the Indo-Pacific and provocations against Taiwan.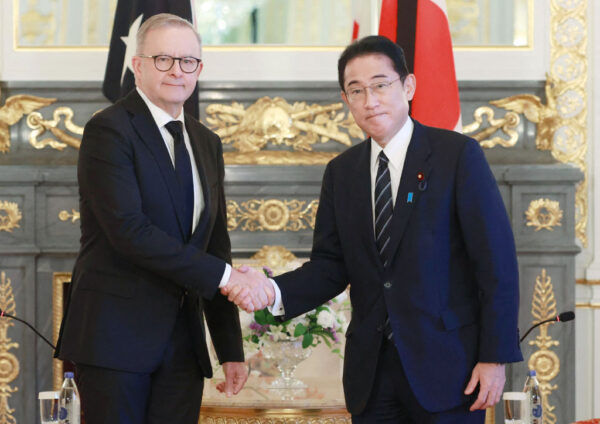 Japan devoted significant space of this year's annual defence report to Taiwan, stating that Taiwan's stability is "critical for Japan's security" and must be "closely monitored with a sense of urgency" while cooperating with the international community.
"China has made clear that it would not hesitate to unify Taiwan by force, further increasing tensions in the region," Defense Minister Nobuo Kishi said in the report released on July 22.
Nearly Half of Aussies Support Defending Taiwan
Meanwhile, a new poll shows that almost one in two Australians support Australia sending troops to help defend Taiwan in the event of an invasion by Beijing, a much higher percentage of the population than in Japan and the United States.
According to an online poll by YouGov commissioned by the U.S. Studies Centre, University of Sydney, nearly half of the respondents (46 percent) among a sample of 1,068 Australians said they agreed or strongly agreed that Australia should "send military forces to help the United States defend Taiwan," with 18 percent strongly agreeing.
Susie Su, a senior Taiwanese journalist, based in Sydney, believes that it's mainly because Australia and Taiwan share the same values of freedom, democracy, and human rights.
"In fact, Taiwan and Australia do not have formal diplomatic relations, and the population of Taiwanese immigrants in Australia is far less than that of Chinese," Su told The Epoch Times.
"The main thing that binds them together is values. The more democratic and liberal a country is, the better it is at identifying which [other countries] are more democratic and liberal. Such recognition is mutual."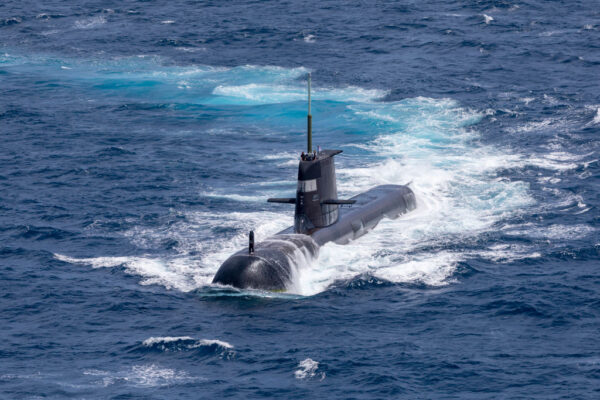 Su referred to the latest farce at the communist party's congress.
"What's the world's impression of the CCP's 20th National Congress? The former leader of the country, Hu Jintao, was taken away from the scene, and his whereabouts are still unknown. Xi Jinping is now an emperor," she said.
"This gives the world a shadow of Nazi dictatorship on the horizon, and Australia is no exception."
"Since Australia has the AUKUS military alliance with the UK and the U.S, and the Quadrilateral Security Dialogue with the U.S., Japan, and India, it can be seen that Australia has already clearly understood its role in the security issues in the Asia-Pacific region.
Aldgra Fredly contributed to this report.