Australians Worry About CCP Access to TikTok Data: Poll
An overwhelming majority of respondents are concerned about Beijing being able to access Australian users' personal information through TikTok, a poll has found.Victorian Liberal Senator James Paterson commissioned pollster Tele Town Hall last week to survey attitudes toward TikTok among nearly 630 people in the northern Melbourne constituency of McEwen and over 1,200 people in the inner city of Kooyong. The respondents were asked, "Are you concerned about the ability for the Chinese Communist Party to access Australians' personal information on social media platforms such as TikTok?" Almost four-fifths of respondents in McEwan and three-quarters in Kooyong expressed concerns about the security of personal information stored on TikTok. A symbol of TikTok (Douyin) is pictured at The Place shopping mall at dusk in Beijing, China, on Aug. 22, 2020. (VCG/VCG via Getty Images) TikTok is a hugely popular short-format video platform that allows users to create, share, and view 15-second videos, often featuring singing, dancing, or comedy. The app attracted 100 million Chinese users within a year of its September 2016 start in China as "Douyin," and was relaunched as TikTok internationally in September 2017, attracting dozens of A-list celebrity users and partnerships with the NBA, NFL, and Comedy Central. By 2020, less than four years after its founding, TikTok reported nearly a billion active users worldwide. However, the China-based social media platform has drawn scrutiny because of censorship, its ownership by the Chinese company ByteDance, and a reported link to the Chinese Communist Party (CCP), which can make a direct request for access to user data under the 2017 National Intelligence Law. TikTok has about seven million users in Australia. Despite repeated promises that it would never hand over Australian users' data to the CCP, TikTok admitted in July that it could access Australian users' data in mainland China. Senator James Paterson of the centre-right Liberal Party before a press conference at Parliament House in Canberra, Australia on Sept. 5, 2022. (AAP Image/Mick Tsikas) "Australians are miles ahead of the government in recognising the threats associated with social media apps that are subject to the dictates of an authoritarian regimen," Paterson, the shadow minister for cybersecurity and countering foreign interference, told Herald Sun. "The Albanese government must resist the PR, advertising and lobbying blitz launched by TikTok seeing to protect their unregulated access to Australians private data." Reports Reveal TikTok's Security Risks A white paper on TikTok investigations published in July by Internet 2.0, an Australian cybersecurity firm, reported that TikTok tracked GPS location on Android devices at least once an hour and kept asking for contact information until it was granted after users had initially denied access to their contacts. After that, the Australian Signals Directorate (ASD), an intelligence and cybersecurity agency, advised Australian lawmakers and their staff to get two phones to keep work and private information separate. In August, Felix Krause, a researcher and developer formerly employed by Google, published a report on the risks associated with some iOS apps injecting JavaScript code into third-party browsers. He found that TikTok monitors keystrokes and touchscreen activities when users open any link within the app, which could include passwords, credit card information, or other sensitive information entered by the user. Home Affairs Minister Orders Review of TikTok's Data Collection Patterson called on the Albanese government not to rule out banning TikTok in Australia when Home Affairs Minister Clare O'Neil ordered an investigation in September into the data security risks of certain social media companies, including TikTok. "The security review will consider options to address data security risks as well as other national security concerns as they relate to social media companies," a spokesperson for the Department previously told The Epoch Times. "The outcomes of the security review will be provided to the Minister for Home Affairs in early 2023." Daniel Teng contributed to this report.  Follow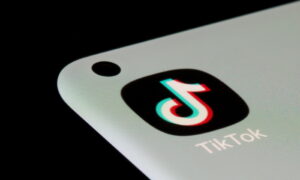 An overwhelming majority of respondents are concerned about Beijing being able to access Australian users' personal information through TikTok, a poll has found.
Victorian Liberal Senator James Paterson commissioned pollster Tele Town Hall last week to survey attitudes toward TikTok among nearly 630 people in the northern Melbourne constituency of McEwen and over 1,200 people in the inner city of Kooyong.
The respondents were asked, "Are you concerned about the ability for the Chinese Communist Party to access Australians' personal information on social media platforms such as TikTok?"
Almost four-fifths of respondents in McEwan and three-quarters in Kooyong expressed concerns about the security of personal information stored on TikTok.
TikTok is a hugely popular short-format video platform that allows users to create, share, and view 15-second videos, often featuring singing, dancing, or comedy.
The app attracted 100 million Chinese users within a year of its September 2016 start in China as "Douyin," and was relaunched as TikTok internationally in September 2017, attracting dozens of A-list celebrity users and partnerships with the NBA, NFL, and Comedy Central.
By 2020, less than four years after its founding, TikTok reported nearly a billion active users worldwide.
However, the China-based social media platform has drawn scrutiny because of censorship, its ownership by the Chinese company ByteDance, and a reported link to the Chinese Communist Party (CCP), which can make a direct request for access to user data under the 2017 National Intelligence Law.
TikTok has about seven million users in Australia. Despite repeated promises that it would never hand over Australian users' data to the CCP, TikTok admitted in July that it could access Australian users' data in mainland China.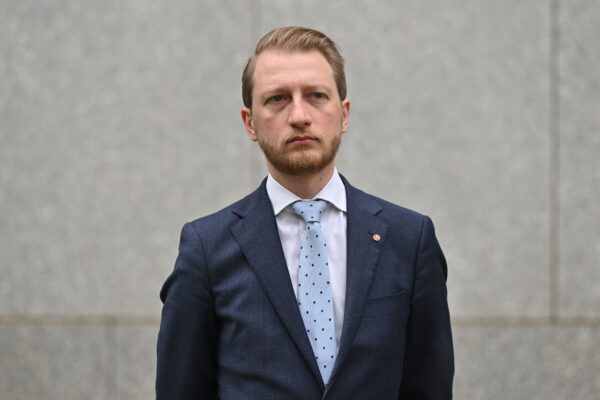 "Australians are miles ahead of the government in recognising the threats associated with social media apps that are subject to the dictates of an authoritarian regimen," Paterson, the shadow minister for cybersecurity and countering foreign interference, told Herald Sun.
"The Albanese government must resist the PR, advertising and lobbying blitz launched by TikTok seeing to protect their unregulated access to Australians private data."
Reports Reveal TikTok's Security Risks
A white paper on TikTok investigations published in July by Internet 2.0, an Australian cybersecurity firm, reported that TikTok tracked GPS location on Android devices at least once an hour and kept asking for contact information until it was granted after users had initially denied access to their contacts.
After that, the Australian Signals Directorate (ASD), an intelligence and cybersecurity agency, advised Australian lawmakers and their staff to get two phones to keep work and private information separate.
In August, Felix Krause, a researcher and developer formerly employed by Google, published a report on the risks associated with some iOS apps injecting JavaScript code into third-party browsers.
He found that TikTok monitors keystrokes and touchscreen activities when users open any link within the app, which could include passwords, credit card information, or other sensitive information entered by the user.
Home Affairs Minister Orders Review of TikTok's Data Collection
Patterson called on the Albanese government not to rule out banning TikTok in Australia when Home Affairs Minister Clare O'Neil ordered an investigation in September into the data security risks of certain social media companies, including TikTok.
"The security review will consider options to address data security risks as well as other national security concerns as they relate to social media companies," a spokesperson for the Department previously told The Epoch Times.
"The outcomes of the security review will be provided to the Minister for Home Affairs in early 2023."
Daniel Teng contributed to this report.