Apple's China Contortions
CommentaryChina has supposedly been good to Apple. A compliant workforce. Cheap wages. A mass market and unified regulatory structure. All fueled Apple's explosive profits. Approximately 16 percent of smartphone shipments in China, the world's biggest market for the technology, are iPhones. So when Beijing says jump, Apple jumps. The company is now limiting its AirDrop function in China, used by Chinese activists to distribute pro-democracy material. The limitations will extend to all iPhones globally in 2023, according to Bloomberg. Apple is contorting more than the freedom of speech, and its corollary, the freedom to listen, in China. COVID-19 lockdowns, labor riots, and supply problems in the country are finally making Apple nervous. The headquarters in Cupertino, California, has started to pressure its suppliers to move some iPhone production to India and Vietnam. Many Chinese workers who manufacture Apple products are employed by Apple suppliers who act as middlemen. Their workers in China can be treated worse than employees that Apple hires directly because the degree of separation confuses the public. Even though they make iPhones every day, Apple can claim they are not really Apple employees. However, they are starting to riot and jump their factory fences due to lousy wages, unpaid bonuses, and being subject to COVID lockdowns in their factories, which is making the news. It almost sounds like forced labor, which tarnishes Apple's image. Wages of about $5 per hour are insufficient for many young workers. The failure of management to deliver promised signing bonuses caused riots last month at the world's biggest iPhone factory in Zhengzhou, China. Police beat some into submission. Apple's biggest supplier, Foxconn, accounted for 3.9 percent of China's exports in 2021, which Beijing uses for hard currency that fuels its global military expansion and malign influence campaigns. China is the world's biggest polluter, and the regime engages in genocidal policies against ethnic and religious minorities, including Uyghurs, Tibetans, and Falun Gong. Moving Apple factories out of China is an improvement for Apple, its customers, and the world. It diverts revenue from China to other countries that could balance against the Chinese Communist Party's (CCP) growing power. The planned iPhone manufacturing in India, for example, strengthens a thriving Asian democracy and the Asian alliance systems critical to containing China. Fresh unrest erupted at Foxconn's plant in Zhengzhou, China, on Nov. 23, 2022. (Screenshot of Stephen McDonell's Twitter account via The Epoch Times) Apple's move to Vietnam could likewise help contain Beijing. Vietnam has defended itself from China, with mixed results, back to the 15th century. Relatively recent conflicts include Beijing's 1974 capture of the Paracel Islands and its 1979 invasion of Vietnam's north. But Vietnam is also a communist dictatorship with human rights problems. Of all the countries in the world, Apple continues to fuel autocracies that repress their workers, making them more compliant and cheaper. And these dictatorships lack environmental regulations. Apple reportedly plans to switch some of its China-based production away from Foxconn, a Taiwan-based supplier, to mainland Chinese companies like Wingtech Technology Company and Luxshare Precision Industry Company. That move, even if it involves new manufacturing outside China, could put more power in the hands of Beijing. Apple sometimes conforms its software and app store offerings to CCP mandates that extend beyond the mainland. In November, Apple restricted the use of its AirDrop feature on phones sold in China, making it more difficult for users to communicate with each other through peer-to-peer Bluetooth WiFi networks (as opposed to the CCP-controlled internet). This impedes protesters, who accelerated AirDrops since October, from discreetly distributing electronic posters, images, and slogans against the regime and in support of democracy. "Bridge Man," who unfurled anti-Xi Jinping banners on bridges in Beijing before his October arrest, inspired these AirDrops for democracy. During the 2019 Hong Kong protests, activists also used the AirDrop function to communicate without going through internet networks monitored by Hong Kong police. Apple has a history of appeasing Beijing. In 2019, Apple hid the Taiwan flag emoji from users in Macau and Hong Kong, and removed virtual private networks (VPNs), useful in evading regime censors, from its Chinese app store. Apple TV+, paid podcasts, the iTunes Store, Apple Arcade, and Apple Books are all unavailable to consumers in China. The AirDrop function was first introduced in 2013. While on rare occasions, users spam each other with unwanted or abusive messaging, the user's freedom to decide when to accept messages should not be limited by corporate decision-making in California, influenced as it is by the authoritarian regime in Beijing. Ther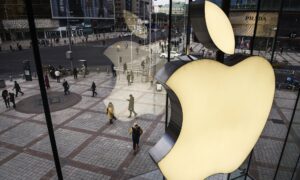 Commentary
China has supposedly been good to Apple. A compliant workforce. Cheap wages. A mass market and unified regulatory structure. All fueled Apple's explosive profits.
Approximately 16 percent of smartphone shipments in China, the world's biggest market for the technology, are iPhones.
So when Beijing says jump, Apple jumps. The company is now limiting its AirDrop function in China, used by Chinese activists to distribute pro-democracy material. The limitations will extend to all iPhones globally in 2023, according to Bloomberg.
Apple is contorting more than the freedom of speech, and its corollary, the freedom to listen, in China.
COVID-19 lockdowns, labor riots, and supply problems in the country are finally making Apple nervous. The headquarters in Cupertino, California, has started to pressure its suppliers to move some iPhone production to India and Vietnam.
Many Chinese workers who manufacture Apple products are employed by Apple suppliers who act as middlemen. Their workers in China can be treated worse than employees that Apple hires directly because the degree of separation confuses the public. Even though they make iPhones every day, Apple can claim they are not really Apple employees.
However, they are starting to riot and jump their factory fences due to lousy wages, unpaid bonuses, and being subject to COVID lockdowns in their factories, which is making the news.
It almost sounds like forced labor, which tarnishes Apple's image.
Wages of about $5 per hour are insufficient for many young workers. The failure of management to deliver promised signing bonuses caused riots last month at the world's biggest iPhone factory in Zhengzhou, China. Police beat some into submission.
Apple's biggest supplier, Foxconn, accounted for 3.9 percent of China's exports in 2021, which Beijing uses for hard currency that fuels its global military expansion and malign influence campaigns. China is the world's biggest polluter, and the regime engages in genocidal policies against ethnic and religious minorities, including Uyghurs, Tibetans, and Falun Gong.
Moving Apple factories out of China is an improvement for Apple, its customers, and the world. It diverts revenue from China to other countries that could balance against the Chinese Communist Party's (CCP) growing power.
The planned iPhone manufacturing in India, for example, strengthens a thriving Asian democracy and the Asian alliance systems critical to containing China.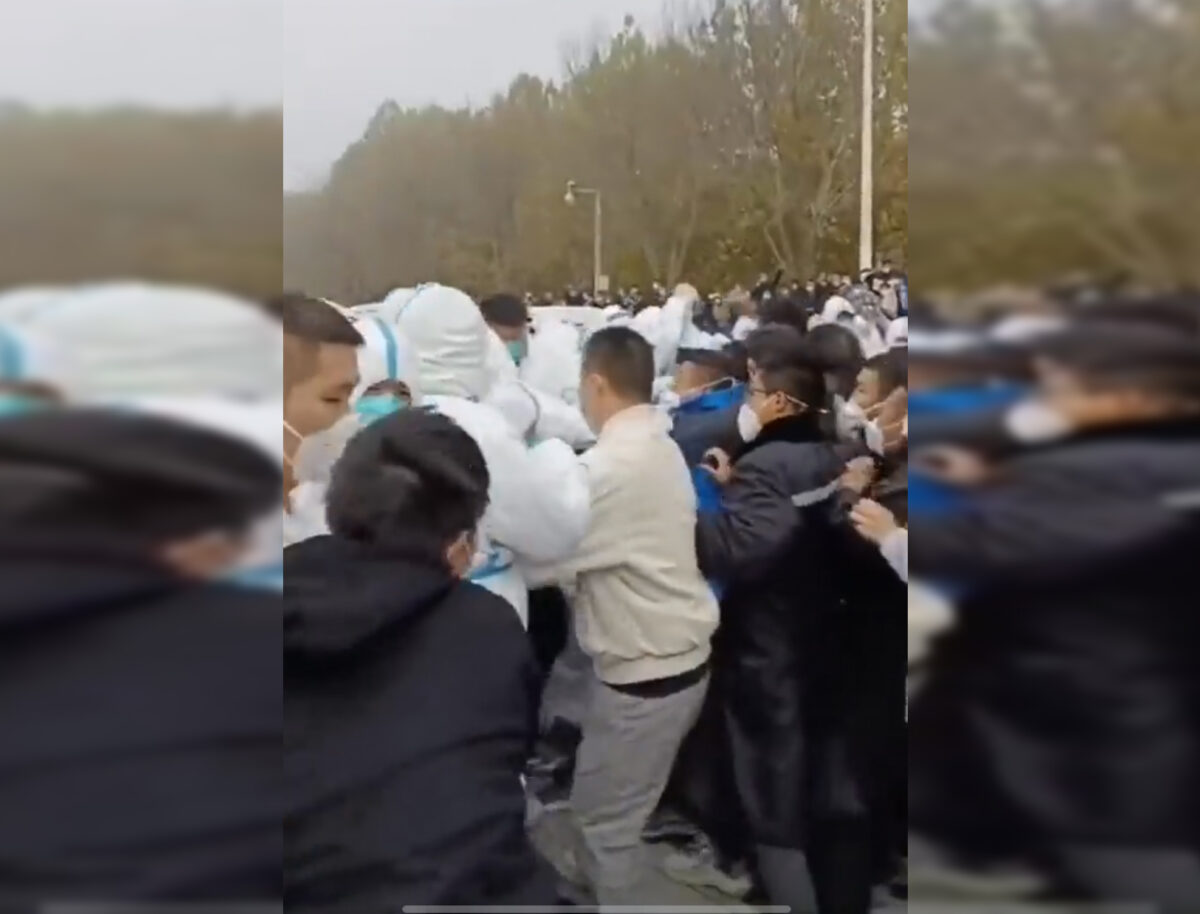 Apple's move to Vietnam could likewise help contain Beijing. Vietnam has defended itself from China, with mixed results, back to the 15th century. Relatively recent conflicts include Beijing's 1974 capture of the Paracel Islands and its 1979 invasion of Vietnam's north.
But Vietnam is also a communist dictatorship with human rights problems. Of all the countries in the world, Apple continues to fuel autocracies that repress their workers, making them more compliant and cheaper. And these dictatorships lack environmental regulations.
Apple reportedly plans to switch some of its China-based production away from Foxconn, a Taiwan-based supplier, to mainland Chinese companies like Wingtech Technology Company and Luxshare Precision Industry Company. That move, even if it involves new manufacturing outside China, could put more power in the hands of Beijing.
Apple sometimes conforms its software and app store offerings to CCP mandates that extend beyond the mainland. In November, Apple restricted the use of its AirDrop feature on phones sold in China, making it more difficult for users to communicate with each other through peer-to-peer Bluetooth WiFi networks (as opposed to the CCP-controlled internet).
This impedes protesters, who accelerated AirDrops since October, from discreetly distributing electronic posters, images, and slogans against the regime and in support of democracy.
"Bridge Man," who unfurled anti-Xi Jinping banners on bridges in Beijing before his October arrest, inspired these AirDrops for democracy.
During the 2019 Hong Kong protests, activists also used the AirDrop function to communicate without going through internet networks monitored by Hong Kong police.
Apple has a history of appeasing Beijing. In 2019, Apple hid the Taiwan flag emoji from users in Macau and Hong Kong, and removed virtual private networks (VPNs), useful in evading regime censors, from its Chinese app store.
Apple TV+, paid podcasts, the iTunes Store, Apple Arcade, and Apple Books are all unavailable to consumers in China.
The AirDrop function was first introduced in 2013. While on rare occasions, users spam each other with unwanted or abusive messaging, the user's freedom to decide when to accept messages should not be limited by corporate decision-making in California, influenced as it is by the authoritarian regime in Beijing.
There are better options to improve iPhone security than to ban its functionality for freedom of speech.
The United States and other freedom-loving countries should require that all smartphones give users full control over their own AirDrop function. We, the users, should decide what media we accept from other users. That is the freedom of the consumer to choose to listen to the public, and that freedom to listen is the necessary corollary to freedom of speech.
It takes two to talk and to AirDrop. Cupertino should butt out.
Views expressed in this article are the opinions of the author and do not necessarily reflect the views of The Epoch Times.